We have been made aware that families being served by Fox & Weeks are being contacted by individuals requesting payment over the phone. Fox & Weeks will not contact a family requesting payment over the phone. Please contact the Savannah Police Department immediately if you are contacted and asked to make payment over the phone. Please contact Fox & Weeks if you have any questions.
Celebrating the life of
William Ansel (Butch) Daniel
Passed away on February 04, 2022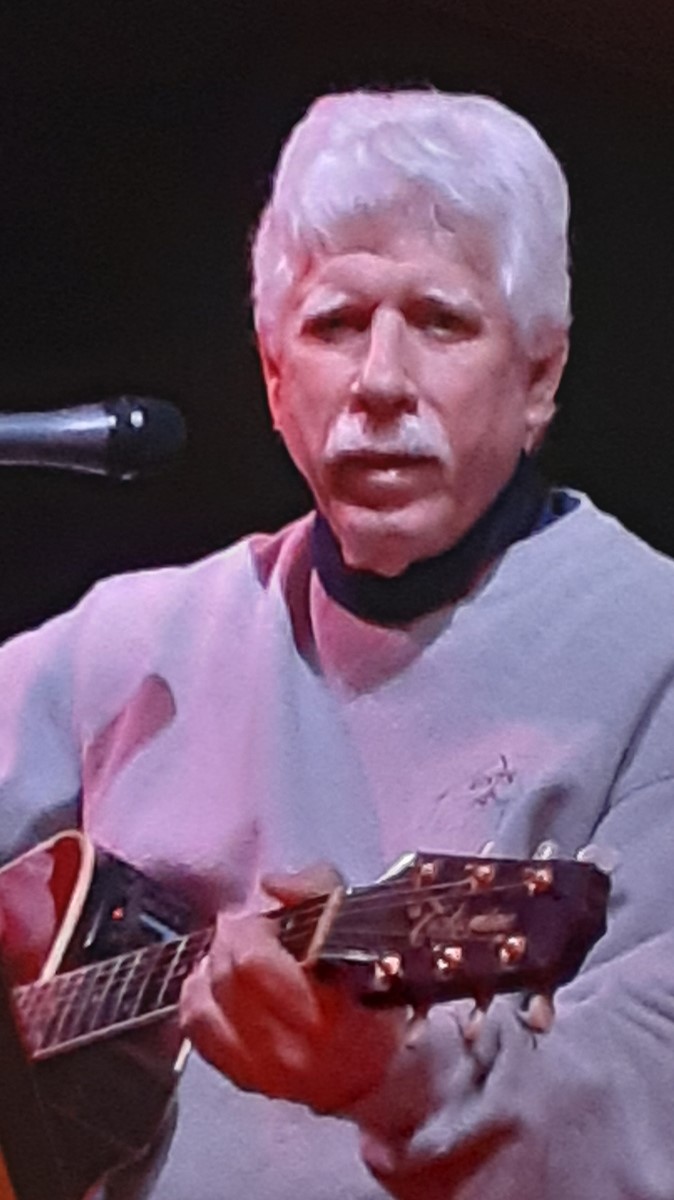 The perfectly pitched voice of William Ansel "Butch" Daniel was silenced on Friday, Feb. 4, 2022, when he peacefully crossed over to join other members of his family in the next life.
A celebration of Butch's life will be held Sunday, February 20, 2022, at 2 pm at Tubby's Tank House in Thunderbolt. Fox & Weeks Funeral Home is in charge of arrangements. It was Mr. Daniel's wish to be cremated.
Born January 21, 1951, in Thomaston, GA to William "Bill" Daniel and Lucille Williams Daniel. Butch was a happy, shy child who exhibited musical talent early on. Singing and playing the drums were his first talents, but he became an accomplished guitar player who could also plink around on the piano with ease.
His gentle nature made him a favorite playmate of his first cousins and "Cuzzbros," Ansley and Cleve, with whom he spent much of his time growing up, and then playing music with together as adults and neighbors in Savannah.
A veteran of the U.S. Air Force, Butch graduated from R.E. Lee Institute in 1969, where he was a stand-out member of the Lee Hi Singers. He began his musical career as a young teen, playing with bands that included fellow rock'n'rollers Donnie Dowdy, Alfonzo Britt, Jerry Huckaby, Rhoden Chamblee and David Penn, and beginning to play the bar circuit in nearby Macon as a drummer even before he was of age to enter one.
The presence of his uncles and Cuzzbros in Savannah lured him there in the mid-1970s, where he began playing and singing in River Street establishments, including O'Leary's, with his buddy, Tommy Dean. His band, Ansel, Strong & Reeves, a regular on the Molly McGuire's River Street stage, is remembered as one of the finest cover bands ever, packing out Molly's and the Lightship on Wilmington Island each time they played. His terrific vocals were complemented by the late Jay "Jaybird" Hackney on bass, George Reeves on guitar, and David Gum on piano. Songwriting came naturally to Butch, and he penned some great songs.
He made friends easily and had many throughout life. He was the person old friends were glad to see and catch up with, and the musician with whom other artists wanted to play. When he cut his "Rachel" record in 1988, it appeared that he might break out of the Savannah scene and onto a larger national stage, but that didn't happen. However, it didn't stop him from continuing to play great music, deliver his songs with style and treat his fans to a rocking show. The annual Williams Family Reunion and the Thomaston- and Savannah-based CuzzFests were legendary times with Butch entertaining his family, often joined by Ansley on harmonica; Ansley's son, Patrick on guitar and vocals, Cleve on piano, and Butch's son, Keith (of Keith & Ross) on guitar and vocals. Dancing was always involved, with his two sisters as his greatest fans. Every gathering was a special blessing.
Butch was preceded in death by his parents; sister, Carol June Hardage and her husband, LH of Thomaston; sister, Diane Daniel (Roger) Cotton (who died just three weeks prior to Butch) of Hotchton, GA; and his son, Michael Keith of Savannah, who died in October. Butch is survived by his loving partner of 13 years, Beth Payne, of Savannah; his daughter-in-law, Stacy Daniel; grandchildren Sarah and Evan Daniel; nieces and nephews, David (Lynn) Hardage, Danielle (Glenn) Ward, Kelli Roberts (Steve) Gonyea, and Kim Roberts Cresswell; great nieces and nephews, Justin Gonyea, Jessica Gonyea, Jeremy Blount and Ruby Cresswell; and a host of loving cousins, all of whom will greatly miss his easy laugh and immense talent.
GUEST BOOK
Many great memories. Will be greatly missed.
- james l woods, savannah, GA
I worked at O'Leary's back in the 70's where Butch and Jay were the band, they were joined later by George Reeves. I will never hear Margaritaville without thinking of Butch and Jay singing it for the crowd. My sincere condolences to all of his family and friends.
- Cheryl Lee Holloway, Jacksonville, Fl
It was always an enjoyable time when Steve and I would visit Savannah and hear Butch at Tubbys. It will never be the same.I am forever grateful to have known Butch.
- Diane Oglesbee, Thomaston, GA
Over the years Mark and I had great times with our friend Butch Welcome to heaven. Give Keith and Patrick a hug. Love to the family.
- Mark and Angie Clanton, Savannah, Georgia
I am so sorry to hear of Butch's passing. Anthony and I always loved listening to him. I am just so sorry that Antpassed away on Christmas, or he would /ell me more stories about Butch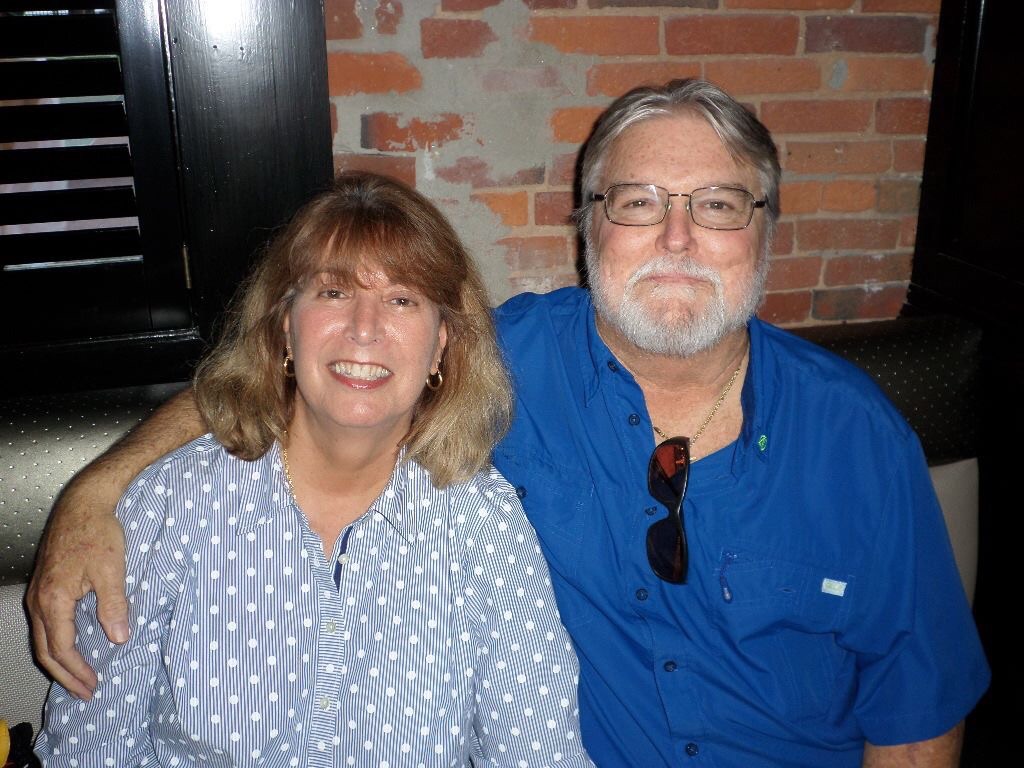 - Gober, Savannah , Ga

A candle has been lit!
What a great friend! Butch was so kind and soft spoken. May the angels carry him into Paradise.May God comfort his family. He will sincerely be missed
- STRICKLAND FAMILY, Savannah, Ga

A candle has been lit!
I'm so sorry .
- Melenda Henninge, Savannah, Georgia
He was a good friend R.I.P. Butch.
- David Denmark , Savanah , Ga
My heartfelt condolences to his family and his partner, Beth. He will truly be missed! Sending prayers of light, love and peace!
- Jan Spillane, Thunderbolt, Georgia
Butch was a great friend and it was always a "Large" time when he was on stage! You will be greatly missed!
- Linda (Blades) Summerville , Augusta , Ga
I grew up with Butch in Thomaston. We lived two houses apart. He use to come over to my house and play music with my dad and me. Had many fun times growing up with him. Played music with him through the years. Had the honor of playing many times with Ansel and Strong in Savannah and other sites in Georgia. We all ways kept in touch about where he was playing, and who I was playing with. Every time I came to Savannah I would go to Tubbys to see if Butch was playing. Gonna miss him very much. Prayers to all his family and friends.
- Dennis Ellerbee, Jackson, Ga
It was always fun times listening to Butch sing and play. Never saw him without a smile on his face. RIP Butch, when you see Billy tell him I miss him
- Mary Barker Reiser, Thunderbolt, GA
RIP Butch, you are greatly missed. Our Reunion will have a very large hole in it missing You and Diane so close together.
- Dale Frederick Williams, Sammamish, WA
i spent many nights listening to Ansel Strong and Reeves now your singing with the angels. Rest easy and thank you for the music and memories
- nancy nowell sturgess, savannah, ga
We have many fond memories seeing Butch play throughout Savannah. Our favorite times were the many gigs Ansel, Strong & Reeves played at Austin's Steakhouse on Wilmington Island. Prayers of comfort and peach his family. RIP Butch.
- George & Dawn Quattlebaum, Isle of Hope, GA
We both love butch and will miss him dearly! He was a great friend to have. We have his 45 (Rachel) and love to play it often. Heaven gained another great one to sing in the choir! Fly high Butch fly high! And to Butch's family you are in our prayers!❤️
- Amy Barrowman Mike Howe, Savannah, Ga
Prayers to you all. Butch and his band were legendary on River St. Great memories I'll never forget.
- DG Smith , Midway , Ga
Much love & prayers to you all..I am very blessed to call Butch friend!!ml,m
- Mark S Carter, Savannah, GA
Will miss a Dear Friend indeed. Your voice will echo from the cobblestones forevermore.
- Ricky & Vesta , Midway, Ga
Remembering Butch with Jay at the Traveling Fox… I was a total groupie. Time passes and here we are now..waiting until we meet again.
- Kim Voigt , Tybee Island, GA
I have no words. Earth is much poorer now but the Heavenly choir is much richer. My deepest sympathy to all. Praying for the repose of his soul and strength and comfort for all.
- Patti Ward Neidlinger, Tybee Island , GA
It was the Best time at Molly Mcgures when Butch and Jay were playing! Everyone was there! Rest In Peace, Butch. You were a great guy!
- Janice Wallace Sauers - JW, SAVANNAH, GA
I am so so sorry to hear of Butches passing. I worked at Spankys and O'learys during the 70's. Many great times and many fond memories of Butch. I am also saddened I won't be able to make his Celebration. RIP my friend.
- Janet Doyle Dunnington, Arlington, Vermont
Always smilling..laid-back..a sweet guy...loved to watch him play....he will be missed. My love to his family.
- Dianne roach minkovitz , Savannah , Ga.
My sincere condolences. I had many good times with Butch in the mid 90's and still love his songs and lyrics. Every time I arrived at a place he was playing, he would just look up and shake his head, knowing it was going to be a long night. But we had so much fun. He was a great musician, singer, songwriter, and, most of all, friend. I miss him already.
- Herb Chestnut, Savannah, Ga
I'm so sorry to hear of his passing . How hard it had to be on him during these put few months with so much family loss .He was my manager at HPs back in the day at the Sheraton Hotel on Wilmington Island. Butch was such a wonderful man . Sweet and very thoughtful . He always made me laugh, he was so down to earth . Very patient and understanding . He had such a beautiful voice and I know he will be missed by many
- Dianna Louise LANE, Savannah , GA

A candle has been lit!
Many many nights working at the Lightship Tavern… I guess that's what we called it! Made our own version of the sitcom married with children… Wonder who has those VHS tapes?!?!?! Followed you around and loved every time I was around you… Then came along Keith to carry the torch …for far too short of time! Love you brother… We will meet again!
- Kevin Allen, Sav, GA
i met BUTCH when i was 18 when i began working at the main sail lounge he use to play during the afternoon and had nightly bands like DETOUR! he was one of the funniest guys i have ever met. i was just trying to look him up on fb to see if i could find him and his orbiturary popped up. man im sorry to see his passing! my condolences go out to all his family and friends R.I.H BUTCH!
- tony, kalamazoo, mi
I met Butch years ago and being in the music field in Savannah we all shared a common bond. I used to go hear them at The Lightship when I lived in Wilmington Park, and sometimes they would let me sit in on trumpet, which I always tried to gel with the group. He was a great musician and I enjoyed the music his group played. He will be missed by all Savannah musicians, and my condolence go out to his family. There will be a great band in heaven with all of the local musicians!! RIP Butch... Stanley Walls
- Stanley Walls, Savannah , Ga
Miss you BUTCH>
- Mark Cuyler Hendricks, PLANT CITY, FL
Services under the direction of:
Fox & Weeks Funeral Directors, Hodgson Chapel
912-352-7200
Celebration of Life

2:00 p.m. on Sun, February 20, 2022

Tubby's Tank House
2909 River Drive (map)


Thunderbolt GA 31404