Celebrating the life of
Deborah Dianne Lucas Reece
October 10, 1953 - January 28, 2022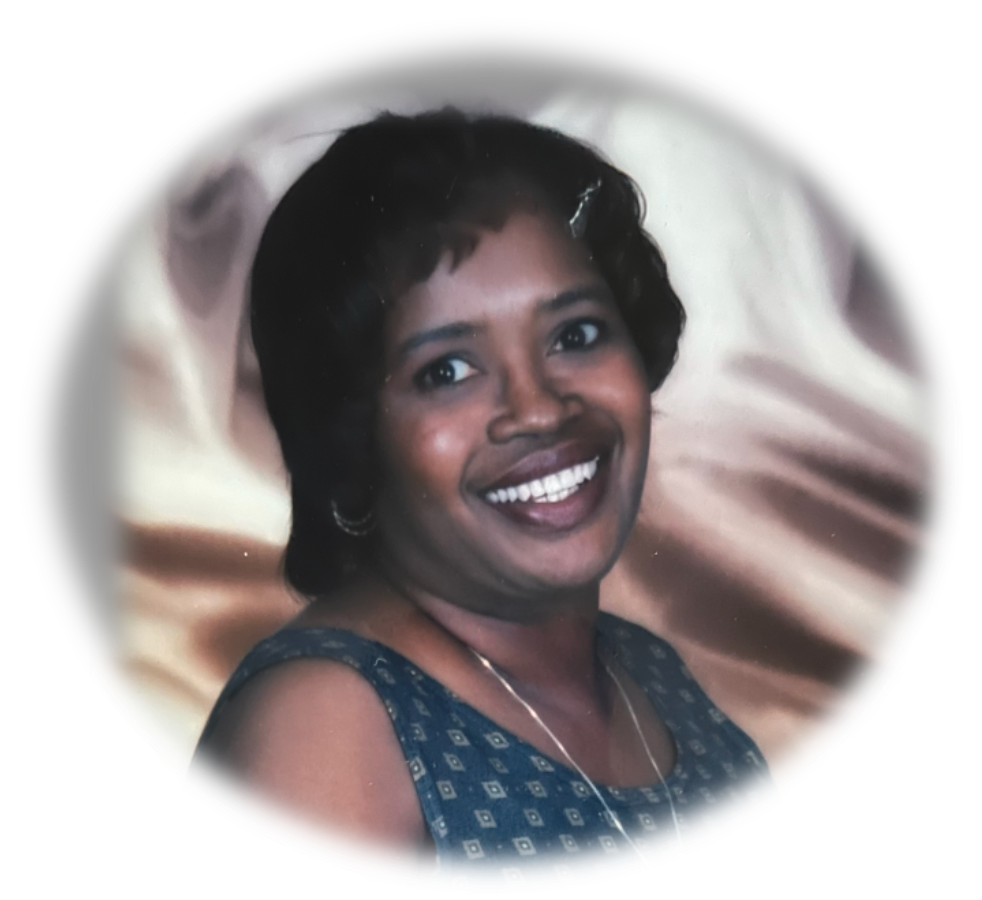 Deborah Reece (gather.app) for livestream of private family service at 3:30 p.m. on February 4, 2022.
Deborah Diane (Lucas) Reece was born on October 31,1953 to Helen Elizabeth (Brown) Lucas in Topeka, Kansas. Deborah was raised in Great Bend, Kansas and moved to Kansas City, Kansas and Portland, Oregon where she raised her family. She retired from Schneider Industries. Deborah was a creative artist with a true gift of drawing as well as a gifted singer. Deborah loved the Lord. To her, the most important gift was her gift of powerful prayer, and she loved sharing her gift with everyone. She loved being a blessing to others. She was truly loved by so many. She was the proud Mother of Shawna Renee Lucas, Tyrone Shawndale Lucas, Joseph Aaron Reece and Christian Elizabeth (Reece) Williams. She adored all of her children and grandchildren. Deborah was preceded in death by her dear Mother, Helen Elizabeth Lucas and Father, Donald Dean Jones, Douglas Jones (brother) and Calvin Lucas, Jr. (brother). She leaves behind her brothers Michael (Alma) and Carl Lucas, sisters Ann Perry (Mack), Velma Sykes, Calvinita Lewis, Lianna Keith (Leroy), her children Shawna, Tyrone, Christian (Reginald) and Joseph (Charlene), and grandchildren, Shawndale Lucas, Mya Lucas, Precious Jones, Ashleigh, Alexis, Aaron, Mercedes, Tyrone Jr., Tyrell, Tynae, Tynise Lucas, Adiah and Jasiah Williams, Jayda, Layla and Airyn Reece, Uncles Chester , Charles and Cecil, Aunts Rowena and Odessa, and a host of Nieces, Nephews, Cousins, family and many, many friends.
Deborah Diane Reece received her heavenly wings on January 28, 2022.
GUEST BOOK
Jennifer and I are so sorry for your loss. Our thoughts and prayers are with you. We are always here for you.
- Erhan & Jennifer Yengulalp, Canton, MI
My condolences to the Lucas - Reece through this difficult time. May God grant to you all peace and comfort always.
- Connie Nobles, Charlotte , NC
Sending my condolences and prayers.
- Natasha Starling, Dacula , Ga
Sending our love and prayers to the family. Prayers of peace and comfort and the strength endure.
- The Miller- McClellan Family , Lawton , Ok
I was once told you could tell who a person was by the fruit that they bear. Such was the case with Ms. Reece. A beautiful soul and a beautiful family. I send you my prayers and condolences.
- Segmund Sawyers , Katy, TX
Services under the direction of:
Fox & Weeks Funeral Directors, Hodgson Chapel
912-352-7200
A Private Service Will Be Held