We have been made aware that families being served by Fox & Weeks are being contacted by individuals requesting payment over the phone. Fox & Weeks will not contact a family requesting payment over the phone. Please contact the Savannah Police Department immediately if you are contacted and asked to make payment over the phone. Please contact Fox & Weeks if you have any questions.
Celebrating the life of
Captain Thomas A. Tracy
July 05, 1944 - January 29, 2022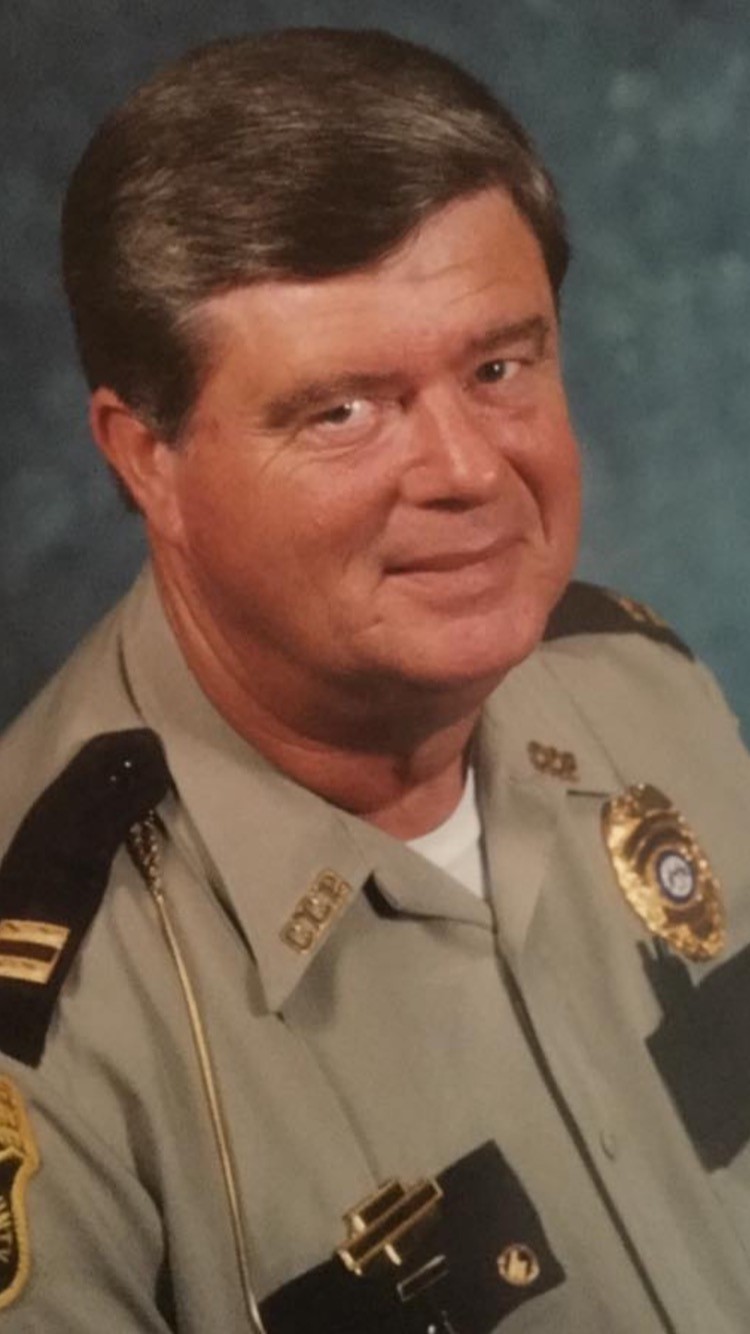 Captain Thomas Ames Tracy, died peacefully on Saturday, January 29,2022, at NE Ga. Medical Center in Gainesville, Ga. with his loving family at his bedside.
Tom was born in Bristol, CT.on July 5, 1944. He then moved to New Britain, CT where he grew up and attended Hight School. In June 1964, Tom enlisted in the United States Air Force. He was stationed at Hunter Air Force Base in Savannah Ga. in December of 1964 as a medical technician where he met and married the love of his life for 54 years Margie in May of 1967. Tom received an honorable discharge from Scott Air Force Base in Belleville, IL. in June of 1968.
In October 1968, Tom joined Savannah Police Dept. after attending the Savannah Police Academy. He served there until 1973. In March 1973, he transferred to the Chatham County Police Dept. where he remained until his retirement in September 2001. While at the CCPD, Tom was assigned to the Patrol Division until 1974 where he was reassigned to the Criminal Investigations Division. In 1986, Tom was assigned to the Metro Drug Squad and eventually came to head the Department. He was promoted to Lieutenant in 1988 and Captain in 1990. Before his retirement he served as Assistant Division Commander of the Metro Drug Squad, Patrol and Services Divisions. During Tom's career he attended many schools and colleges including Ga. Police Academy, University of Virginia, Ga. Southern College, Florida Institute of Law Enforcement, and the University of Georgia. He attended the FBI academy and graduated from there in 1988. Among Tom's many distinguished awards are the Combat Cross, Chief's Award in Excellence, Accommodations from the Lieutenant Governor of Georgia and the United States Congress. In 1981 Tom received the "Policeman of the Year" from the Exchange Club of Savannah.

Tom is preceded in death by his father William Keeney Tracy (stepmom Jan) (mom Gloria), a brother William Keeney Tracy (Rebecca), his father-in-law John C. Tuten Jr., and sister-in-law Delores.
Tom lived with his loving wife Margie for 34 years on Wilmington Island and raised their two children Michael and Jennifer. He was envoled with community and neighborhood projects. He worked with Sister Mary Alvin R.S.M. at Saint Mary's Home for children and worked with Farther Patrick O'Brien on difficult police matters.
In addition to his wife Margie, Tom leaves behind his son Michael Tracy (Lis) of Hanover Pa. , his daughter Jennifer Young (Nick) of Loganville, Ga., his grandchildren Kayla (Matthew), Matthew (Yubi), Angel (Parker), Colin (Taylor, Jake (Savannah), Camryn, Josh (Aleea), and Nicholette Myranda Young, and six great grandchildren and several nieces and nephews. Tom also leaves behind his sister Barbara Ziel.
Visitation will be February 9, 2022, from 5:00 to 7:00 p.m. at Fox & Weeks Funeral Directors, Islands Chapel. Funeral Service will be at 1:00 p.m. on Thursday, February 10, 2022, at 1:00 p.m., at Fox & Weeks Funeral Directors, Islands Chapel. Burial with Police Honors will follow in Hillcrest Abbey Memorial Park.
in lieu of flowers please send donations to Police Benevolent Society.

GUEST BOOK

A candle has been lit!
- Nick Young, Loganville, GA
Tom was one of the most fearless cops to ever wear a badge. He is legend in Chatham County. He was also one of the best next door neighbors a man could ever had. Incredible man. Loved him.
- Randal Beach, Pickens, sc
TRACY FAMILY...VERY SORRY TO LEARN ABOUT TOM'S PASSING. I KNEW TOM MANY YEARS AGO WHEN WE BOTH WORKED FOR CHATHAM COUNTY AND HAD THE OCCASION TO WORK WITH HIM PERSONALLY ON SEVERAL CRIMINAL CASES.I ALWAYS HELD HIM IN HIGH REGARD FOR HIS PROFESSIONALISM AND POLICE WORK.IN ADDITION HE WAS A GREAT GUY TO BE AROUND. PLEASE KNOW I WILL REMEMBER HIM IN MY PRAYERS.
- JOSEPH MAHANY, lexington, GA
A policeman's policeman.
- Kathy and Russell (Jimmy) DeLaigle, Hendersonville, TN
My other best friend. You will be so missed. You were so loved and adored. You were the best person I have ever known. I love you.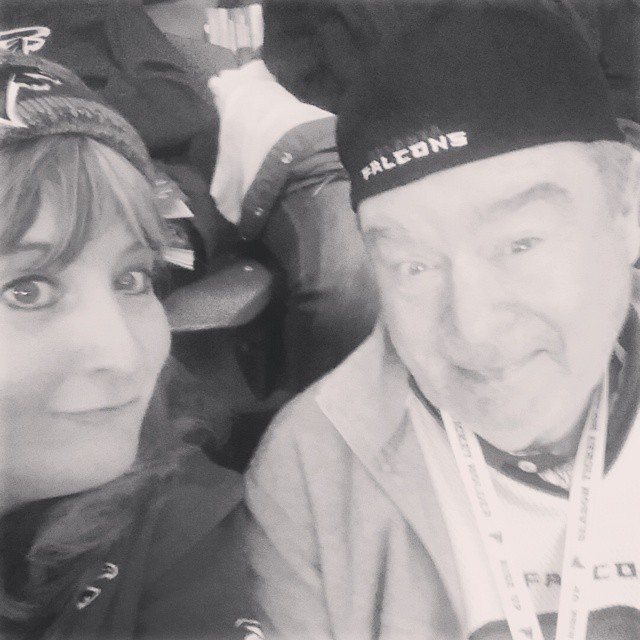 - Jennifer T Young, Loganville, GA
Worked with Tom over 30 years at SPD and CCPD and he was a special cop with all of the men and women who worked with and for him. Tom was a very good friend and fine police officer who will be missed very much. RIP TOM
- teddy workman, SAVANNAH, GA
I recall Tom coming on SPD. Tall, Lanky skinny dude. About 5 of us from SPD lived in Savannah Club (Franklin) apts. Our back door faced to the same little court yard where Margy would dig a hole to lay her Jennifer filled stomach in so she could lay in the sun. LOL. We all would pile in Toms ford convertable and go to play softball. Tom pitched. Looked like a wounded crane throwing the ball. You had to have been there to appreciate the site. Love ya pal and I'll see you in Valhalla. God protection for marge, Mike and Jen.
- John Eustace, Guyton, GA
Dear Margie, I was so very touched reading Tom's obituary. Butch has been gone 11+ years now but it seems like yesterday that they were protecting and serving together for Chatham County Police Department. Time certainly does get away from us. Please know you and your family remain in my thoughts and prayers. The pain of losing a loved one never leaves, it only recedes. Hold your memories close that you may be comforted by them. In Christ, Laura
- Laura Chan Wood, Pooler, GA
Margie, I was so sorry to hear this news. Now Charlie will have someone to hang out with and reminisce with about the fun times at Tybee back in the day and the "Aid" station. I think about those times and smile. He was a funny guy, and I loved his accent! Love to the Tracy family.
- Bobbie Shelton, Savannah, GA
Dear Margie and family, My condolences on your loss. We will all miss his humor and ready smile and I will always look back on our times at the beach with fondness and will keep you in my prayers. Regards, Pam Easson
- Pam Easson, Clarksburg, MD
I was saddened to hear of Tom's passing. He was my Captain at MDS. Tom had a unique sense of humor and made the work day.. easier. He was a cop's cop and allowed us to do our job. We always knew he had our backs. My sincere condolences to his family and friends. Go with God Capn'
- Matt Sutton, Savannah, Georgia
Services under the direction of:
Fox & Weeks Funeral Directors, Islands Chapel
912-898-0900
Visitation

5:00 p.m. until 7:00 p.m. on Wed, February 09, 2022

Fox & Weeks Funeral Directors, Islands Chapel
4605 Hwy 80 East (map)


Savannah GA 31410

912-898-0900
Funeral Service

1:00 p.m. on Thu, February 10, 2022

Fox & Weeks Funeral Directors, Islands Chapel
4605 Hwy 80 East (map)


Savannah GA 31410

912-898-0900