Celebrating the life of
Nancy Deal Birkheimer
May 15, 1948 - January 30, 2022
Nancy will be dearly missed by her family and friends and will be remembered by them for her beautiful smile, her sweet demeanor, and her love for them.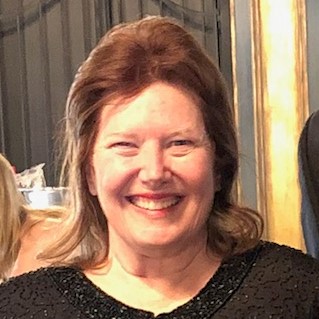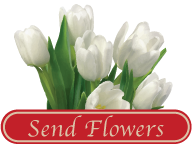 On Sunday, January 30, 2022, the Lord received Nancy Deal Birkheimer into His arms after an eight-year battle with Alzheimer's Disease. She passed away peacefully at the age of 73, in her home surrounded by her family.
Nancy was born on May 15, 1948, near Glenville, GA, and attended Jenkins high school in Savannah, GA. Upon graduating with a degree in history from Armstrong State College in 1991, she furthered her education in historical preservation and archeology. She worked at the Georgia Historical Society, and some of her research projects can be found there. In her free time, Nancy enjoyed traveling. While on visits to other countries, she was passionate about her research of family and archiving these memories.
Nancy is survived by family, for whom she had a tremendous love; her husband, John; daughter, Heather Beitz (Sara Castle); son, Anton (Tammy) Withington; grandson, Thurston; brother, John (Karen); and sister, Brenda Deal Carn as well as numerous nieces and nephews.
Nancy will be dearly missed by her family and friends and will be remembered by them for her beautiful smile, her sweet demeanor, and her love for them.
The family would like to thank Hospice Savannah for the loving care they gave Nancy during her illness.
The funeral service will be held at 2:00 p.m. on Thursday, February 3, 2022 at Wesley Monumental United Methodist Church. The family will receive friends from 1:00 p.m. until 2:00 p.m. prior to the service at the church.
Interment will be private.
In lieu of flowers, please consider a donation to Hospice Savannah, Inc., P.O. Box 13190, Savannah, GA 31416.
GUEST BOOK
I pray that God will wrap His arms around you and your precious family during this time and give you all the peace that only comes from Him. We enjoyed many fun times together. Hugs and prayers.
- Susan Brown Barfield, Savannah, Georgia
Dear John and family: Peter and I are so sorry for the loss of Nancy. She was adorable and we enjoyed VBS with her in past years. She was a joy to be around. May God grant you His peace and wrap His loving arms around you and your whole family. Heaven has welcomed an angel among them. Blessings and prayers, Bonnie J. and Peter A. Delvers
- Delvers, Savannah, GA
Jack and I were sorry to hear about Nancy. She was a wonderful person and will be missed by all who knew and loved her. You and the family are in my thoughts and prayers
- Gail Brown , Savannah , Georgia
Nancy's sweet, sweet spirit was palpable the moment you met her. That sweet spirit lives on and surrounds you. Our prayers for you are that the heartache you feel now will soon be overcome by loving, fun memories and a real sense of comfort. We love you all. Kimball & Mary.
- Kimball Johnson/Mary Brittain , Atlanta , Ga
John, Heather, Anton & family, I am so sorry for the loss of Nancy. I have such sweet memories of Nancy & your family. She was always kind & I always enjoyed chatting with her. Always enjoyed singing around the piano with her at Jeff's annual Christmas party. I pray God wraps His loving arms around you and gives you comfort during this difficult time.
- Vicki Bradley, Savannah , Georgia
John, Heather, Sara and family, please accept our deepest condolences on the loss of Nancy. We wish you peace and comfort as you grieve and know that your precious memories will get you through this difficult time. Sending love and strength, Katie, Jim, Gabby and Nate
- Katie, Jim, Gabby and Nate Prowse, Smyrna, GA
So sad. Wonderful woman.
- Tony and Judy Field, Saint Simons Island , Ga
My sincerest condolences to you all. Nancy had a warmth that radiated all around her. Her beautiful smile, and ability to make everyone around her just feel lighter will be missed, although she will not miss us. I am sure she is in heaven, no longer imprisoned by this disease.I look forward to seeing her smile again one day.
- Sandra Britt, Pooler, GA
Sorry for your lost. May Nancy Rest In Peace, Amen!
- Mary Ryan Chandler, Tybee Island, Ga
My sympathy for John and the family. I know how much John loved her. In our golf games he talked of her always. Our condolences.
- Bill Massey, Savannah, GA
I am praying for Peace and comfort for John and his family. Although I only met Nancy in the end stage of her disease she and John sincerely touched my heart to watch the Love and compassion between the two was a blessing, showed what true Love is. To watch the Heather and Sarah help with Nancy is only what we can pray our children will care for us when that time may come. Love and prayers for all.
- Mya , Springfield , Ga

A candle has been lit!
Our heartfelt condolences to all. Loved Nancy
- Iott, Savannah, GA
Services under the direction of:
Fox & Weeks Funeral Directors, Hodgson Chapel
912-352-7200
Funeral Service

2:00 p.m. on Thu, February 03, 2022

Wesley Monumental United Methodist Church
429 Abercorn Street (map)


SAVANNAH GA 31401

912-232-0191
Family Will Receive Friends

1:00 p.m. until 2:00 p.m. on Thu, February 03, 2022

Wesley Monumental United Methodist Church
429 Abercorn Street (map)


SAVANNAH GA 31401

912-232-0191
Interment Will Be Private