Celebrating the life of
Robert L. Zuccarini
Passed away on January 25, 2022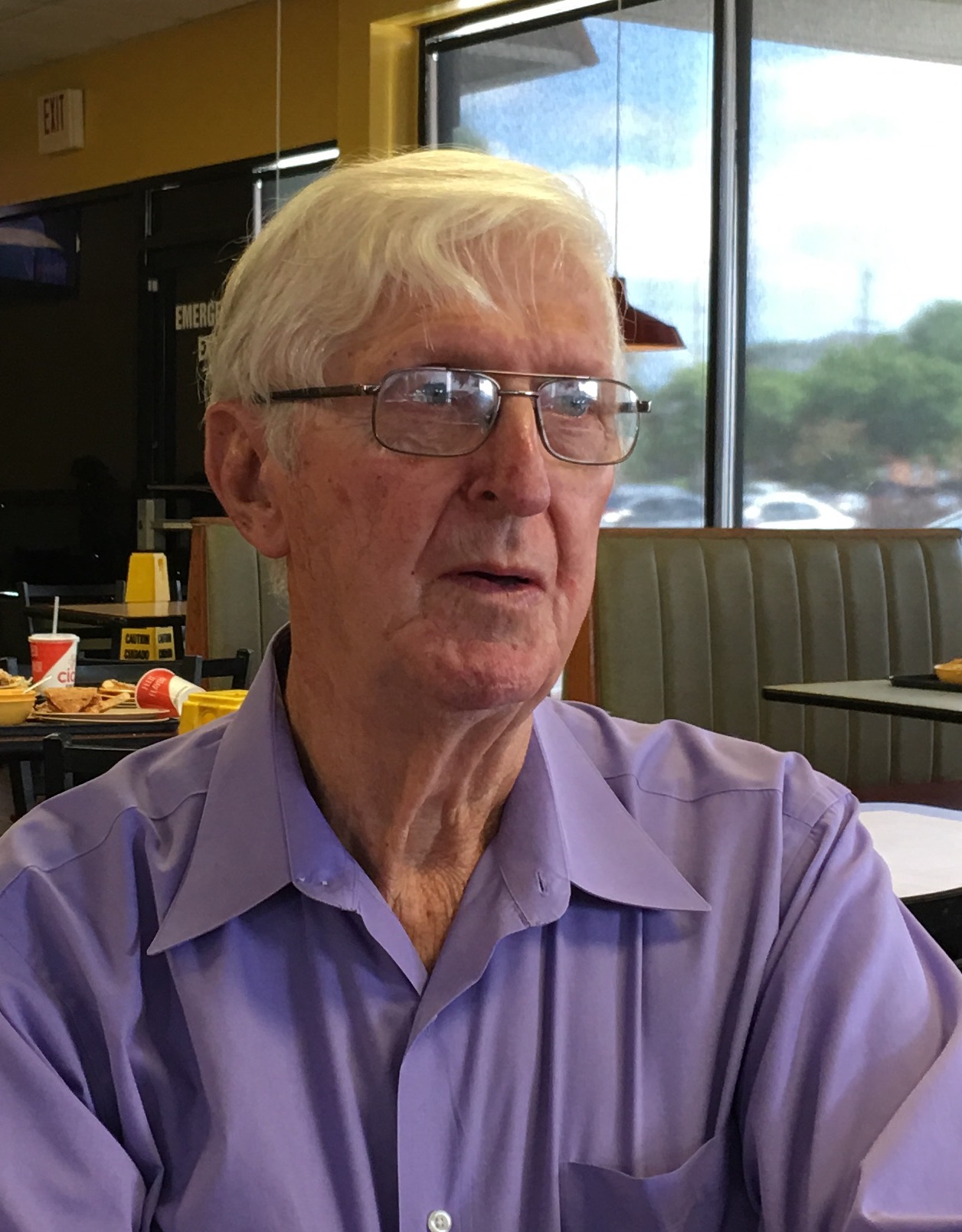 Robert L. Zuccarini, 88, passed away Tuesday, January 25, 2022 at his residence. He was born December 15, 1933 in Keota, Missouri to the late Americo and Josephine Bonuchi Zuccarini. Robert played minor league baseball for the St. Louis Cardinals in the 1950's, and later in life enjoyed playing softball with the Oldtimers League in Savannah. He retired from the U.S. Postal Service in 1997. He was an active communicant of St. Peter the Apostle Catholic Church, and a recipient of the Bishop Gartland award, of which he was very proud of.
He is survived by his wife, Grace Wood Zuccarini of Savannah, son and daughter-in-law, Robert A. Zuccarini, Sr. and Susan Zuccarini of Pembroke, two grandsons, Robert A. Zuccarini, Jr. and Alex Zuccarini, two great-grandchildren, Reagan and Jaxson Zuccarini, all of Pembroke, two sisters, Elsie Eddy and Carol Ann Williams, and one brother, Junior Zuccarini, also of Missouri, and several nieces and nephews.
The Funeral Service will be 11:00 a.m., Saturday, January 29, 2022 at Fox & Weeks, Islands Chapel. Visitation will be one hour prior to the service.
Burial will be in Greenwich Cemetery.
Remembrances may be made to St. Peter the Apostle Catholic Church, where Robert was a longtime faithful communicant.
GUEST BOOK

A candle has been lit!
- Bullock/Ryan, Savannah, GA
So sorry to hear about the passing of a man I enjoyed communicating with over the past quarter century. What brought us together was his affiliation with the Kansas-Oklahoma-Missouri league in 1951. Over the years we became friends from a distance and in recent months I shared some information with him about the death of one of his boyhood friends which rekindled his contact with the Lenzini family. My sincerest condolences to the entire family.
- John G. Hall, Columbia , Missouri
Robert your Daddy was the sweetest most caring man. My Daddy loved him like a brother. I remember towards the end of my Dads life your Dad came to visit him. They hugged each other and told each other they loved the other. True lifetime friendship . Your Daddy was my Dads boss. They respected each other so much. I love you like a brother and my Daddy loved you like a son. God bless you and your family. You will be in our prayers. What a reunion Heaven must be having tonight!
- Debbie Holt Eubanks, Savannah , Georgia
He will be missed. Great memories of playing together in the Oldtimers League and a lifelong friendship. Sincerest condolences to the family.
- J. T. Cupstid, Savannah , Georgia
Services under the direction of:
Fox & Weeks Funeral Directors, Hodgson Chapel
912-352-7200
Visitation

10-11 am on Sat, January 29, 2022

Fox & Weeks Funeral Directors, Islands Chapel
4605 Hwy 80 East (map)


Savannah GA 31410

912-898-0900
Funeral Service

11:00 a.m. on Sat, January 29, 2022

Fox & Weeks Funeral Directors, Islands Chapel
4605 Hwy 80 East (map)


Savannah GA 31410

912-898-0900