Celebrating the life of
James S. Domnitz
Passed away on January 19, 2022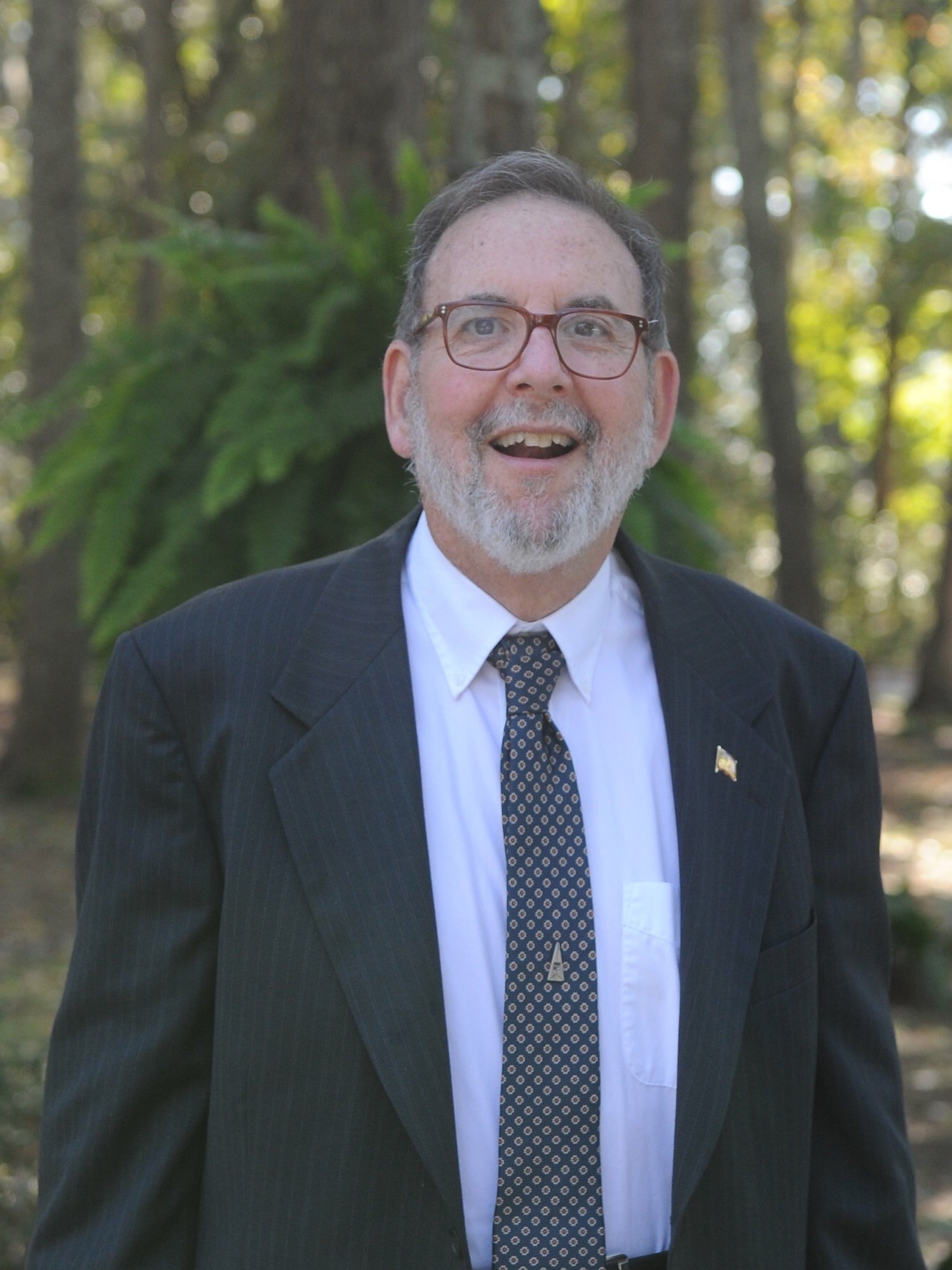 James Steven (Jim) Domnitz beloved husband, father, grandfather, passed away at Candler Hospital, Savannah, Georgia on Wednesday, January 19th. Jim passed away after a long and brave battle with Parkinson's Disease and Type 1 Diabetes. Jim was often compared to Rocky Balboa for the way he faced the challenges his health afflictions brought to his life. Rocky was also his favorite movie hero.
Jim's life's work included being a dedicated small business owner of Studio D Photography, in Greenville, South Carolina; home to his Family for 23 years. His achievements as a published, award winning, professional commercial photographer included the Kodak Camera Craftsmen of America Award, and his own coffee table book titled, Greenville, originally published in 1998 and sold at major bookstores. He was nominated as one of Greenville's Top 5 Business People of the Year in 1996.
He was always active in his community, and local organizations, and a devoted and active member of the YMCA, Lion's Club, and Chamber of Commerce.
Before retiring on Tybee Island, Georgia, where Jim and his beloved wife resided for 21 years, Jim's 2nd career included earning a Bachelor's and then a Master's Degree in Education in order to devote 10 years to students in the Savannah Chatham County School System. In his free time he volunteered his teaching skills as a tutor and coached an Odyssey of the Mind team to qualify and compete in Nationals.
Jim is survived by his loving wife Judy, and two children: Justin Domnitz (Tatiana), Jeanne Whipple (Rob), and grandchildren: Jim's namesake, Wesley James Domnitz, age 2, and Caiden Jude Domnitz age 3 ½ months, and sister Shelley Gruber (Bob).
The celebration of life will be 11:00 a.m., Wednesday, January 26, 2022 at All Saints Episcopal Church, Tybee Island, followed by lunch, also at the church.
Due to Covid-19, the family respectfully requests that all attendees wear a mask.
Donations can be made in Jim's memory to APDA, American Parkinson Association.
We honor a life that was lived to the full, we honor a spirit now free.
You'll long be remembered, whenever we say:" Fair winds and a following sea!"
GUEST BOOK
Sending love and prayers to a wonderful family. May your memories sustain you
- Amy and Michael Dougherty, Las Vegas, Nevada
I am so sorry for your loss of the love of your life. I still remember the two of you when you began dating. He was, and always will be, your everything. God bless your family as you adjust to life without him until you meet again...
- Judy Quadracci, Neenah, WI
A truly remarkable individual - enjoyed working out with Jim at Y and the Friday night drinking club. May his memory be a blessing
- Phil Rosen, Tybee Island, GA
Judy, Phil and I are so very sorry for your lose. Jim was such a wonderful and caring person. I always enjoyed talking to him about school at our Tybee Friday nights. He truly cared about his students. Our Friday night group was always so much fun and we have such fond memories of all our times together. You and your family are in our prayers.
- Jennieann Trotter, Hattiesburg, MS
My cousin Jim was like another older brother when I was growing up in Milwaukee. He lived around the corner from us, and Jim and my brother, Mark, were as close as friends-cousins could be. It is a great loss to lose someone whom you had such fond childhood memories of.
- Neil Silverstein, Irvine, California
Jim's meaningful and creative life will be remembered fondly by all the lives he touched. We hope you will be comforted by your memories and surrounded by the love of family and friends.
- Tom and Jo Lamas, Savannah, GA
I am so very sorry to hear of your loss. My thoughts and prayers are with you all. Although we barely saw each other for years, it was always nice to see photos of the family and remember the great cruise where we met.
- Judy Oliveri, Tampa, Florida
Worked with Jim back in South Caroline, Studio D and RC Color Lab. He was a great photography and teacher, learned a lot from Jim
- Mark Massingill, Greenville , SC
Services under the direction of:
Fox & Weeks Funeral Directors, Hodgson Chapel
912-352-7200
Celebration of Life

11:00 a.m. on Wed, January 26, 2022

All Saints Episcopal Church
804 Jones Ave. (map)


Tybee Island GA 31328

912-786-5845