Celebrating the life of
Dr. Benjamin Abbott McReynolds
July 01, 1924 - January 17, 2022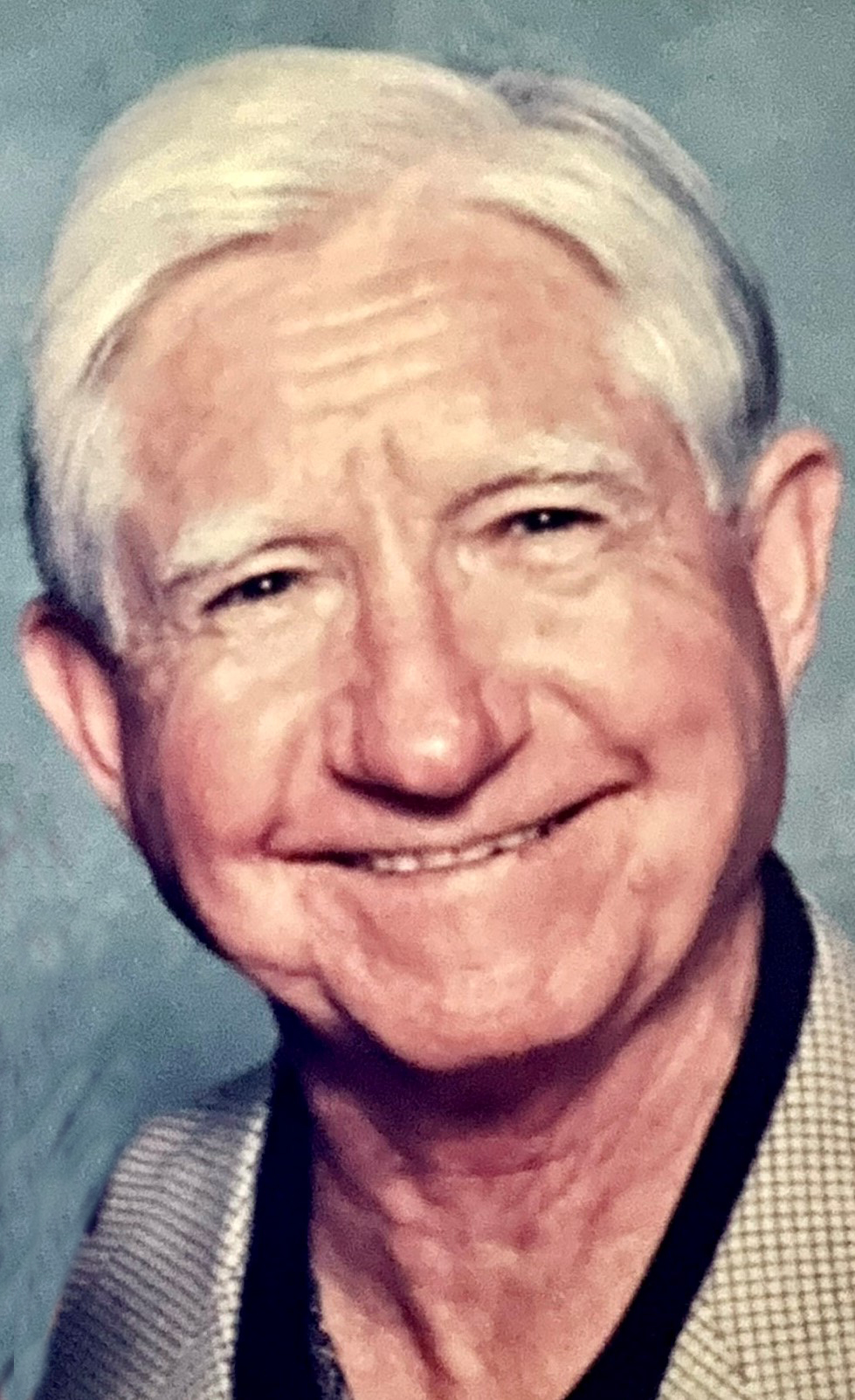 Dr. Benjamin Abbott McReynolds was born on July 1, 1924, to Rev Joseph B McReynolds and Maida Johnson McReynolds in Shafter Lake, Texas. He grew up in the Panhandle and South Plains of Texas as the son of a Methodist minister.
He attended Texas Tech and University Texas Medical Branch at Galveston. During medical school he was activated to the Army Special Training Unit in WWII at the age of 19. In 1945 he married Anna Barrington with whom he had three children. He later served as a battalion surgeon in the Korean War and then the US Army Reserve for over 30 years, retiring as a Colonel. Following Korea he became a fellow in the American College of Surgery and practiced in Dallas, Texas for 9 years.
In 1970 he became the Medical Director and an emergency room doctor at Savannah's Memorial Hospital Emergency Department until he retired in 1990. He was instrumental in the formation of Chatham County Emergency Medical Service (EMS). He served as regional medical director of southeast Georgia EMS system's Region IX for many years and was an integral part of the original grant process. He was known as Doctor Mac to many paramedics, nurses and medical personnel.
In 1980 he married Dr. Mary Cady. They were founding members of the Skidaway Island United Methodist Church. They built a home on Burnside Island where they enjoyed over 35 years of beautiful views and activities on the water. Although he had many hobbies, he especially enjoyed playing tennis, sailing, and reading.
He is survived by his wife, one son and two daughters. JB McReynolds (Susan Hollon), Rose Marie McReynolds (Benjie Campbell), Martha McReynolds (Alex Worthing). Six grandchildren: Trace Van Parys, Deborah Van Parys, Rebecca Aikens (Charles), Hagan Koopman (Allyx Capek), Rachal Koopman and James McReynolds (Tanya). Three great grandchildren: Elizabeth and Caroline McReynolds, Emmaline Mary Aikens.
Also surviving are several nieces, nephews, special neighbors, Thorne Sunday School class and longstanding employee Charlesetta Coleman.
He is predeceased by his parents, first wife, brother Joe McReynolds and sister Martha Vinson.
He died at home under the care of his wife Mary and Hospice Savannah. He was comforted by the reading of scriptures, prayers and Christian music. (I Corinthians 15:50-57)
Family is thankful for the caretakers that provided love and support: Lacrissa and Lavonia Quarterman, Rimah Thompson, Delores Donaldson, and Bertha Edwards.
Funeral service will be on January 29, 2022 at 2 pm at the Skidaway Island United Methodist Church.
Live streaming available at siumc.org.
GUEST BOOK
Ben was a very special man. I send my love and prayers with the whole family especially my friend, Mary.
- jenny kyle, Savannah , ga
My deepest and sincerest condolences to the family, It has been a pleasure serving you all these past few months. May Mr. Ben rest well.
- Kekey, Savannah , Ga
Mary I'm sorry for your loss but you were such a good wife snd friend to your husband.love you
- victoria Morris, Lake Park, GA
Ben was an excellent physician and well respected in the Savannah medical community. His military service and retirement as a U.S.A. Colonel was commendable. Condolences to his family especially to his loving wife Mary for her devotion and care over the past many years of Ben's life. May he rest in peace. Dr. Frank Rossiter, Jr.
- Francis P. Rossiter, Jr., M.D., Savannah, GEORGIA
Dear Mary, I was sad to see that Ben was finally gone. I know that may not "sound right", but that's what spontaneously came to mind. I knew him first in 1977 when I came to Sav/MMC as a med student on Internal Medicine. Over the many years that I knew him, what always struck me about him was how he TRULY CARED about every patient with whom he came in contact…what a great LEGACY for any physician. I was so glad when you "retired" in order to fulfill some of the things on his "bucket list". And then after you "came back", he seemed like the Eveready Bunny! Ya'll played tennis & maybe golf & he just "kept going, and going" !!! Amazing, amazing. And it was clear that you two loved each other…I'm glad you had all the years together,and Charlsetta(sp?) to help you both, and I'm glad he died peacefully at home. And finally I'm glad I know that you both are true believers in the miracle that is Christ & his promise of a life after this one, which gives us comfort & peace.
- Beard Bob, Savannah, GA
I had the honor and pleasure to work with Dr. McReynolds from 1974-1985 in the Memorial ER. I also attended Mary and Dr. Mac's wedding in Douglas, GA, in 1980. My condolences to you, Mary, and to the family. His years of Service to this Community and to our Country will always be remembered. RIP, Sir. You will be missed. Sharon H Short
- Sharon H Short, Savannah, GA
Ben was a Good friend and able tennis partner with theOakridge group for many years. Even into his 80's he was a formidable player. He and I having both served in the Army had a special bond which I treasured let light perpetual shine upon you Ben may you Rest In Peace
- Robert Vinyard, Savannah, GA
Dr Mary Cady, In deepest sympathy. What we have once enjoyed we can never lose . All that we love deeply becomes a part of us forever. Former patient Memorial Health Paulsen
- Sanford , Savannah , Ga
Dr Mary Cady, In deepest sympathy. What we have once enjoyed we can never lose . All that we love deeply becomes a part of us forever. Former patient Memorial Health Paulsen
- Sanford , Savannah , Ga
Mary so sorry for your loss! Our prayers for you and all the family!
- June Ellen Hattaway Beverly , Douglas, Georgia
Dr. Cady, we send our sincerest heartfelt sympathy to you and your family in the passing of your husband. May you receive the power of God's strength, comfort, and peace. William and Sandra Parrott Former patients
- William and Sandra Parrott, Savannah, Georgia
Prayers and condolences for the family of Dr. Mac at this difficult time. Special prayers for my sweet cousin, Mary at this time.
- Rebecca Parker, Valdosta, Ga
Dear Mary, I was saddened to read of Ben's passing, but at the same time, thankful for his long and well-lived life! As you may recall, Ben hired me to to join the Emergency Department physician group in 1983. I remember Ben well and always looked on him as a caring and gifted physician and mentor to me as a relative youngster. Ben was an "old school"physician, like I consider myself to be nowadays! His patients and all of us who worked alongside Ben loved him and his friendly, easygoing manner. He had the gift of putting people at ease, even in the most stressful of circumstances. Fond memories of Ben will always be with you and all of us who knew him, David
- J. David Carson, M.D., FACEP, Savannah, GA
I pray that God will wrap His arms around you and give the peace that only comes from Him. Love and hugs.
- Susan Brown Barfield, Savannah, GA
We are so sorry to hear of your loss. He was a real gentleman of him I have a good memories when I first came to town. Keeping you in our thoughts and prayers.
- Steve and Cindy Morris, Savannah , Georgia
I worked in the lab at MMC 1975-81, many day were spent in the ER with Dr. Mac and Mary Cady on the 4th floor. Great doctors and great times. RIP DR. MAC. PRAYERS TO YOU MARY.
- Sharon Daniel, Savannah, Georgia
Services under the direction of:
Fox & Weeks Funeral Directors, Hodgson Chapel
912-352-7200
Memorial Service

2:00PM on Sat, January 29, 2022

Skidaway Island United Methodist Church
54 Diamond Causeway (map)


Savannah GA 31411

912-598-8460