Celebrating the life of
Elijah Joel Leggett
December 20, 1972 - January 13, 2022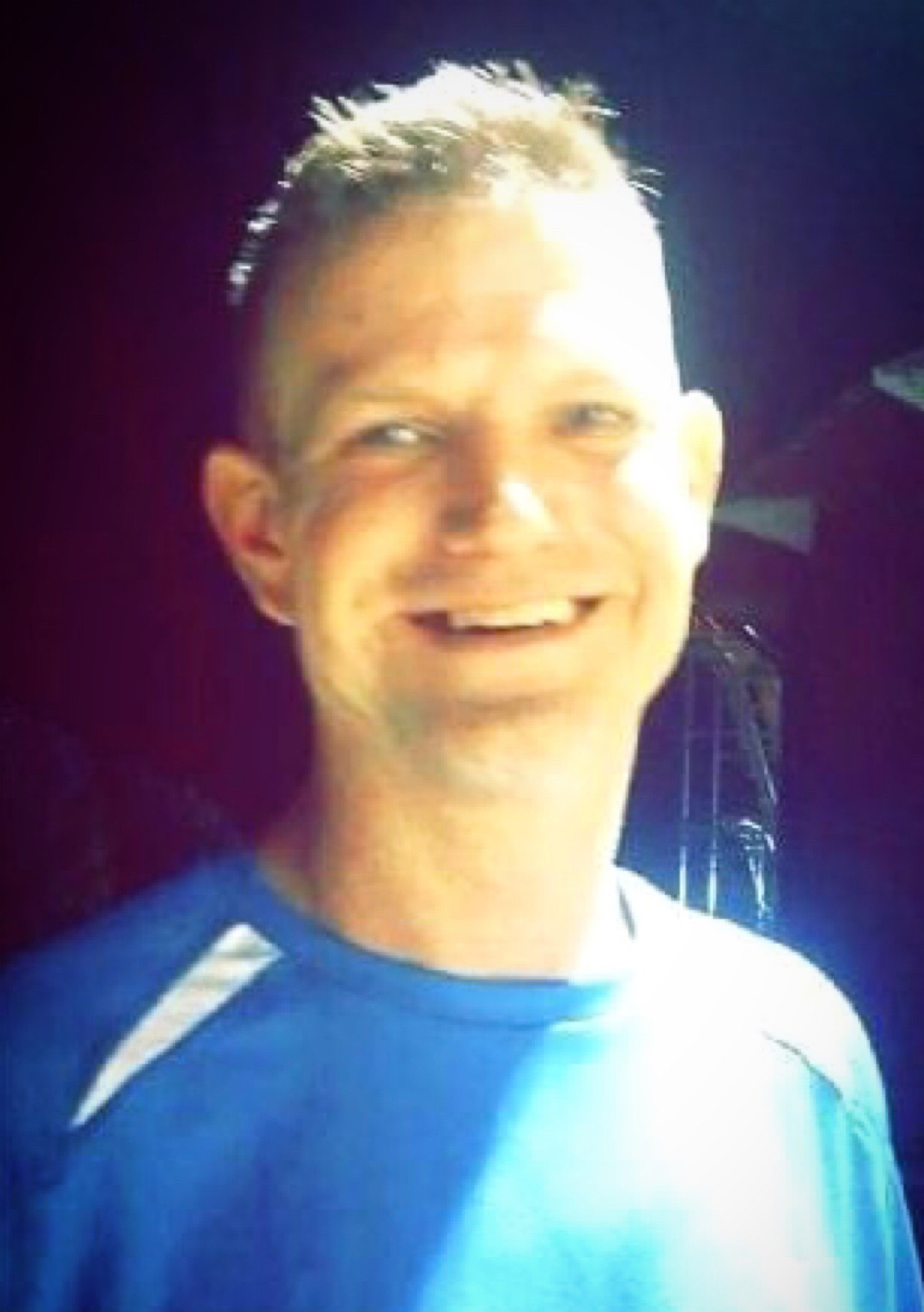 Thursday morning, the 13th day of January 2022, Elijah Joel Leggett, 49, bid farewell to his journey with Pancreatic Cancer with the strength, comfort, and love of his sisters by his side holding his hands.
In his youth, Eli loved surfing, skateboarding, and "Freestyling" on his BMX with his brothers and friends. No amount of broken bones deterred him, he always came back for "more"! Envision shaggy blond hair, bright blue eyes, a goofy smile wearing his cut up t-shirt and vans beat-boxing and breakdancing and that's his youth. His late teens were days filled installing custom stereo systems for Wi-Fi Sounds and tearing the town up in his customized lowrider. After marrying his best friend and the birth of his daughter, he joined the military. All those broken bones finally caught up with him and he was medically discharged. He went on to start his own contracting business painting billboards in Florida with his dad right along side of him. His later years doing tattoos was his passion and electronics were his obsession. Cancer did not define him, he longed for more till the very end.
He was preceded in death by his mother, Debra M. Giffen-Smith, his father, Jeffery G. Leggett and his brother Barrett deVegter.
He is survived by his daughter, Sarah E. Leggett-Curtis; second mom, Devorah Giffen; three sisters, Zoey Michel Bruner, Vivian Giffen-Fowler and SueHelen K. Giffen; two brothers, Chris deVegter and Tee deVegter; a whole bunch of beloved nieces and nephews.
A memorial service will be held at 2:00 p.m. on Saturday, January 29, 2022, at Fox & Weeks Funeral Directors, Hodgson Chapel.
GUEST BOOK
I am so sorry for the loss of your brother Zoey. Please know that I have you and your family in my thoughts.
- Valerie Clark, Savannah, Georgia
I am so sorry for the loss of a wonderful son,brother,father,uncle,friend..He will forever be loved and missed..My thoughts and prayers are with you..
- Holly devegter , Richmond Hill , Ga

A candle has been lit!
You all are in my thoughts and prayers
- Holly devegter , Richmond Hill , Ga

A candle has been lit!
We are so sorry for your loss
- Vicky and scotty, Sav, Ga
Services under the direction of:
Fox & Weeks Funeral Directors, Hodgson Chapel
912-352-7200