Celebrating the life of
David Ross Beall
June 16, 1952 - January 08, 2022
His love of God was evident in the way he always greeted everyone with a large smile and friendly personality.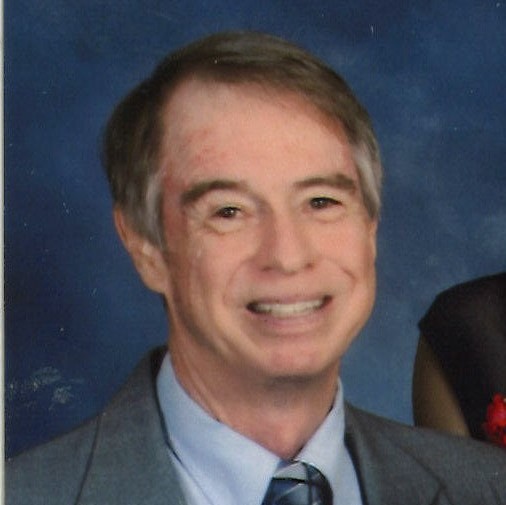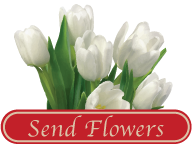 David Ross Beall, 69, passed away on Saturday, January 8, 2022, at Memorial University Medical Center surrounded by his loving family.
David was born in Savannah June 16, 1952 to Y. Allen Beall and Mary Nease Beall. He graduated from Jenkins High School in 1970, and Armstrong State College in 1974 with a degree in Business Administration. David's career as a Purchasing Agent began at Certainteed Plant in Garden City and continued at Gulfstream and Roper Manufacturing. He recently retired as Contracts Administrator after 26 years with former Savannah Electric/Georgia Power Company. During his career he earned status as Certified Purchasing Manager.
David was a faithful and active member of Isle of Hope United Methodist Church and also member of the New Hope Sunday School class. His love of God was evident in the way he always greeted everyone with a large smile and friendly personality. He always loved talking to people and was usually one of the last to leave any gathering. David was a compassionate and loving person who always wanted to be sure his family was taken care of and always stayed connected to them and his numerous friends.
David especially looked forward to spending time with his extended family of four generations, during the annual family beach vacations at Pawleys Island, SC, that have been a family tradition for over half a century now!
David was preceded in death by his father Y. Allen Beall, infant sister Sandra Allena and brother-in-law Bill Denny. He is survived by his wife of 35 years Carla Chambless Beall, his mother Mary Nease Beall, his son Ross Beall (Patrick Moore) and his daughter Kimberlee Beall Bugher (Sean), his brothers Allen Beall (Suzanne) and Mark Beall (Debbie), his sisters Cindy Beall Gay (Dan) and Michelle Beall Denny, his Mother-in-law Molene Burke of Walthourville, GA. He is also survived by numerous cousins, nieces, nephews, great nieces and great nephews.
A memorial service will be held on Saturday, January 22, at 2:00 p.m. at Isle of Hope United Methodist Church.
Remembrances: Isle of Hope United Methodist Church, 412 Parkersburg Rd, Savannah GA 31406.
GUEST BOOK

A candle has been lit!
I have known David since Elementary School. I am so sorry to hear of his passing. My thoughts and prayers are with his family. May your fondest memories of him bring you comfort in this difficult time. David was always so very kind to me throughout the the years all the way to High School. RIP my friend.
- Susan Clay Howard, savannah, Ga
Carla, Kimberlee and Ross: We are heartbroken to hear about David's sudden passing. Andy and I are sending up many fervent prayers for all of you to find God's strength and comfort, as you take care of each other. Many hugs and much love from the Nissens.
- Leslie Nissen, Hendersonville, NC
Please accept my condolences for the loss of David. He was my co-worker in Generation Contracts for Georgia Power Company. David was very well liked and respected by us all. He will be missed greatly.
- Marguerite Hardaway, Grantville, Georgia
On behalf of the entire team at Georgia Power Coastal Generation, our heartfelt sympathy to David's family. David was an essential part of our Savannah Electric/Georgia Power work family for many years. We will miss him. William Mock, Plant Manager Georgia Power Coastal Generation
- William Mock, Rincon, GA
David, was a special friend and co-worker. Always patient, always kind...the world lost a gem.
- Marquisha Maiden, Atlanta, Georgia
So shocked to hear this news…sending our love and prayers Carla, Kimberlee and Ross…David was a wonderful person and a co worker at Sepco!
- Kilpatrick, Savannah, Ga

A candle has been lit!
Prayers for Beall family knew David from growing up in Daffin Heights . Sigbert All
- Sigbert H All III, Townsend, GA
Our thoughts and prayers are with you all, as we trust our gracious God to carry you through the days ahead, as He comforts you in all His loving ways. The memories we share of David bring smiles to our faces. He was a gentle spirit. Times spent with him were always welcome. God's peace to all. Jo & Joe
- Jo & Joe Gamble, Savannah, GA

A candle has been lit!
- Gambles, Savannah , GA
On behalf of the Supply Chain Management family at Georgia Power Company please accept our condolences for the passing of David. He was a valuable member of the GPC Supply Chain team and I was fortunate to get to know him. David's caring spirit and professionalism was evident throughout his career, he is sadly missed by us. Our heartfelt thoughts are with you during your loss. Charles Tippins GPC SCM Manager
- Charles Tippins , Atlanta, GA

A candle has been lit!
We send all of our love and prayers to the Savannah Beall family for the loss of such a wonderful human being. I feel as though I grew up with cousin David at Pawley's Island and family trips to Savannah. We will all miss his warm smile and loving personality. He is certainly in a better place and with our other loved ones!
- Tony,Kim,Carter,and Amanda Beall, Mount Pleasant, SC
David was always so great to all of his cousins. He always had a big smile and, always with compassion, shared his wisdom. He will always be a light to us and I know he is a wonderful place now.
- Robert Beall, Isle of Palms , SC

A candle has been lit!
From Carol will miss our dear cousin David who was with us as kids going to the beach every summer at Pawley's Island our little piece of heaven! Made better by his fun loving smiling presence. A very sweet cousin and kind caring family man. He attended our father his uncle's 90th birthday party with sweet Carla by his side. He cared deeply for family and was always there for his mother our aunt Mary. David we miss you gone to soon but you went home in the loving arms of family and the angels. Watch over us all and we know you are with the other Bealls there with you and smiling. Love to you and all the family.
- Carol Beall and JD Townsend, Holly Hill, Florida
Carla, I am sending you lots of love and prayers at this time. My heart breaks for you! Love Tori
- Tori Skinner , Valdosta , GA
David was such a sweet and kind man with a gentle soul. He was family but not ones we saw often enough. Prayers to Carla and the family.
- Donna and Reggie Abbott, Savannah, Ga
We're sorry to hear about David, we pray your healing comes to your hearts. He is such a wonderful man.
- Deb Lyon, Saint Augustine , Florida
Sending my deepest sympathy, prayers and love to the entire Beall Family and extended families. I was shocked and heartbroken to hear of the sudden passing of David.
- Celeta Gay Quinn, Orlando , Florida
Saddest at such loss for such a loving family. Prayers
- Diane Lyon, Savannah , Georgia
Please accept our condolences for the loss of David Ross Beall. His warming smile if you were privileged to meet him, not to mention his welcoming, voice an conversations were always a joy to hear. David was very well liked and respected by all. He will be missed greatly. I am thankful for the times that I had the privilege to speak with him and pray that you will cherish his memory and the many good times you were able to share. 01/18/2022.
- SCM Generation (Alabama, Georgia, Mississippi, etc. - all that knew him), Birmingham, Alabama
Sorry to hear of David's sudden passing. He was a kind and gentle man. Sending our deepest sympathy, prayers and love to the entire Beall Family and extended families. Cynthia Gay and Mary Waitzman
- Cynthia M Gay, SAVANNAH, Georgia
I worked with David for many years at Savannah Electric and travelled to many Southern Company Meetings with him. I always enjoyed working with David because of his Kindness and Thoughtfulness. He had a great sense of Humor and was Fun to be around. Very quickly you would know that he was a Christian and loved his Family. Our prayers are with his Family. David, my Friend I will miss you. Jimmy Reed
- Jimmy Reed, Savannah, GA
David was a wonderful cousin. Very kind & always fun to be around. He loved his family very much… We will truly miss him… Love and prayers & may God guide you into heaven and join our other loving family to help watch over all of us. Love and prayers to to all of your family. You're Cous, Angie & Bobby Chu
- Angie & Bobby Chu, Savannah, GA
Services under the direction of:
Fox & Weeks Funeral Directors, Hodgson Chapel
912-352-7200
Memorial Service

2:00 p.m. on Sat, January 22, 2022

Isle of Hope United Methodist Church
412 Parkersburg Road (map)


Savannah GA 31406