We have been made aware that families being served by Fox & Weeks are being contacted by individuals requesting payment over the phone. Fox & Weeks will not contact a family requesting payment over the phone. Please contact the Savannah Police Department immediately if you are contacted and asked to make payment over the phone. Please contact Fox & Weeks if you have any questions.
Celebrating the life of
Joyce Tiernan O'Rourke
April 08, 1939 - January 07, 2022
A strong spirit who brought a great zest for life as well as unconditional love and loyalty to many.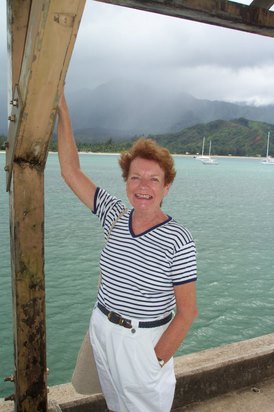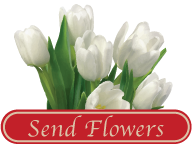 "It's been a great life", Joyce remarked to her children Matthew (Mary) Tiernan O'Rourke of San Marcos, TX and daughter Cara Margaret O'Rourke of Skidaway Island, GA. Both replied "I love you Mom". Sadly, Joyce passed away shortly after, due to a long illness, on January 7, 2022… With both her son and daughter by her side.
Born April 8, 1939 to John and Margaret Tiernan, Joyce was a Jersey girl. She grew up in the picturesque town of Glen Ridge, NJ with her two brothers Jack (Helene) and Barry (Nancy), and her younger sister Sue (Dave). She had a happy childhood, excelled academically, and enjoyed playing basketball for her high school team. She also discovered her artistic talent, creating beautiful pastel portraits of people, as well as the Tiernan family dog Laddie. Early adulthood saw Joyce graduating nursing school (St. Vincent's Hospital in New York City, NY) and embarking on a near lifelong career in nursing.
In the summer of 1969, she met Dan O'Rourke at a party in New York (in front of the potato chip bowl we are told). They hit it off and began going steady, with Joyce writing to a friend that she was "dating Dan frequently and furiously". They married that November, with her and Dan being announced as Mr. and Mrs. O'Borko, which became a running joke for the O'Rourke family.
A strong spirit who brought a great zest for life as well as unconditional love and loyalty to many, Joyce was smart, funny, social, and when necessary, tough. After raising her family in NJ (Millburn and Basking Ridge), she and Danny Boy retired to Lake Redwine in Newnan, GA where she played bridge and gardened, relishing the best years of her marriage prior to Dan's passing in 2008. It was during these years that she took on the moniker of "Grandma Joyce", with three grandchildren – Liam, Brendan, and Arielle – coming into her life… She loved them dearly.
In 2015, Joyce moved in with Cara at "The Lane" in Skidaway Island, GA. The dynamic duo loved exploring the island via golf cart and relaxing with their dogs Molly, Lucy, Lexi, and Wilson. Joyce delighted in seeing new things and telling old stories.
"Be an Angel to someone else whenever you can, as a way of thanking God for the help your Angel has given You."- Eileen Elias Freeman
A celebration of life will be held on Tuesday, January 11, 2022 at 2:00 p.m. at Oak Hill Cemetery in Newnan, GA.
In lieu of flowers, donations can be made to Autism Society (6110 Executive Boulevard, Suite 305, Rockville, MD 20852), Hospice Savannah, Inc. (1352 Eisenhower Drive, Savannah, GA 31406), or One Love Animal Rescue (463 Johnny Mercer Blvd, Suite B7 #142, Savannah, GA 31410).
GUEST BOOK
Cara and Matt, I am so very sorry for your loss. I had the pleasure of meeting your mom a couple of times and she really did light up a room with her spirit and smile. Please know you and your family are in my thoughts and prayers during this time and that your mom is with you now and always as your beautiful Guardian Angel. May you find comfort in knowing she received the greatest gift of all, eternal life and a body free of pain and suffering.
- Courtney Cox, Savannah, GA
Your mom was an amazing lady. I'm so glad I got to meet her. Praying for your family to have peace and comfort.
- Rebecca Wells , Savannah , GA
Remembering Joyce brings such memories of good times and great friendships. We belonged to a Bridge Group of six couples including Joyce and Dan who played bridge once a month for over 20 years. I can still hear Dan and Joyce's laughter along with our group of friends. Our Bridge Group attended so many events living in Basking Ridge, New Jersey including the Hunt; Weddings; Church Dances; camping; and so many activities during all our time in Basking Ridge. Of course Joyce and Dan were our leaders in creating fun time and forever memories. When Joyce and Dan moved to Georgia we wished them well and missed them terribly. After Dan passed, four of the ladies from the Bridge Group drove from New Jersey to surprise Joyce at Christmas time. We arrived at dark and all wore Santa hats, rang the doorbell and loved seeing Joyce's happiness in welcoming us. What a Surprise !! We were able to enjoy decorating her Christmas Tree and play bridge while we were there. What a fond memory that trip is to this day. So sorry Matt and Cara in the loss of your Mom. Dear Joyce we know you will have Eternal Peace and join Dan in Heaven. RIP Fondly, Bob and Priscilla
- Bob and Priscilla Taylor, Ocean Isle Beach, NC
So sorry to hear of Joyce passing, we knew Dan and Joyce in LRW and always enjoyed their company. Rest In Peace they are together again!,❤️❤️
- Jan and Jim Day, Fernandina Beach , Fl
Services under the direction of:
Fox & Weeks Funeral Directors, Hodgson Chapel
912-352-7200