The sun rose on December 21, 1941, the day Alice Bernadette (Cagney) Callahan was born and set on January 4, 2022 where she gracefully entered heaven greeted by her heavenly Father, parents, sisters, and brothers whom preceded her in death. I am sure a party commenced upon her arrival as she sang her favorite tunes.
She was a great Mother…..she managed to raise up 3 children, two boys, Patrick and Michael and daughter Laura Currie, without too many broken bones and detentions. She was a fantastic taxi driver way before Uber, provided billons of hot meals and brown bag lunches, impeccable cleaning service, hours of psychological support, supported millions of school/sports functions, developed mom's debating 101 class way before Pod Cast, baked the most delicious chocolate cake of all mankind, and managed a full array of fun filled traditional holidays for all. Your grace, love, wisdom, and support throughout the years also transcended to your many grandchildren, Ashley, Chesley, Joshua, Kristen, and Lexie. They love you tremendously and will forever. Also surviving Alice are two sisters, Eileen and Kathy and two brothers, Dennis and Tommy. Plus, many, many nephews and nieces.
Your husband, Thomas (Tim) Callahan, with 60 years of marriage will miss you terrible as you both weathered many storms and managed to come out on the other side in calm waters. To witness the support and love between the two of you as you neared your journey was magic in itself.
There will never be enough words, or expression, to fully detail the depth of comprehension, the essence of a mother, in this case of our mother, of her amazing contribution, influence, and role in our family. She will always be a part of our lives even in death as she lives on in our minds and hearts. The grace of God blessed us with an exceptional one.
Funeral service will be held at 11:00 a.m. on Thursday, January 6, 2022 at Fox & Weeks Funeral Directors, Islands Chapel with Rev. Patrick O'Brien officiating. A visitation will be held for one hour prior to the service at the funeral home.
A private interment will be held in Catholic Cemetery.
GUEST BOOK
Mike, I am so sorry to hear about your mom. You and your family are in my thoughts and prayers. Donna Asbury (White)
- Donna (White) Asbury, Eufaula, Alabama
Our prayers and deepest sympathy are with the Callahan Family. May your deep abiding faith in the Lord and your wonderful memories be a source of comfort and peace during this difficult time. Mary Lee Zimmerman and family
- Mary Zimmerman, Midville, GA
Dear Tim, dear family, We want to express our sympathy for the loss of your beloved wife, mother and grandmother. We are deeply sorry, that Alice passed away. But at the same time we are relieved, that she now has no pain anymore. We remember her as a fine lady, the center of the family, as a wonderful host, we had the opportunity to enjoy many times. We remember a Christmas celebration years ago in her home, attending also a church service. She was so warm and kind. We enjoyed getting to talk to her. Tim and Alice, the two of you had such a special relationship. And within the entire family as well. We have all the pictures, which are hanging on the wall, before our eyes, when we are thinking of you. What a loss, to have to say a last farewell to her! But what a win, having had experienced all her laughing, talking, cooking and more than that. We will never forget her. We will remember her always and we wish you all strength and hope in this difficult time. We will attending the funeral mass from a far distance, from Germany, but close connected in our prayers and with a candle as a symbol of the eternal light. Guenter and Rosemarie Apsel, Muenster, Germany
- Guenter and Rosemarie Apsel, Muenster, Germany
What a beautiful obituary. I only knew Alice from seeing her at Mass at St Peter's, but this obit says it all…she was always cheerful and she had an adorable sense of humor. My brother Ted was in Pat's class at BC. May Alice Rest In Peace.
- Rose Mary Cone, Savannah, GA
We are very sad at the passing of Alice. She was a wonderful wife, mother, grandmother, sister aunt and friend. We will miss her deeply for the rest of our lives. Love and prayers for her and the whole family. Dennis&Denise
- Dennis and Denise Cagney, Pittsburgh, Pa.
We've all lost a very beloved and cherished person. My sister Alice has journeyed through this life much like a guardian angel who has always been there beside me. Now she is at rest in the loving arms of Jesus and never has to feel pain or grief again. RIP Kathy
- Kathleen Cagney Randall, Hudson, MA
I am so very sorry to hear of Alice's passing. I remember her so well from coming in the bank. Her obituary said it all. She was always such a sweet and kind lady. There's no doubt she is in heaven, and is at peace. You are all in my prayers for healing comfort in the coming days.
- Margie Shiver, Wilmington Island , Georgia
Pat, I am so sorry to hear about your mom. She was such a sweet person. Rest in peace.
- Elliott Roughen, Tybee, GA
I was shocked and very saddened when I saw Alice's obituary in the newspaper this morning. Alice worked with us at Punch & Judy for many years and was loved and respected by all who knew her. I, personally loved her sense of humor and her kindness toward everyone with whom she came in contact. If I ever felt down or depressed Alice could cheer me up with her sweet smile and kind words. I send you all my deepest sympathy on your great loss. May her memory be a blessing for all of you. Sincerely, Sally Karpf Krissman
- Sally Karpf Krissman, Savannah, GA
Tim, Mike and Laura please accept my sympathy at this time. You are in my thoughts and prayers.
- Annamae Lawson Hilf, Pittsburgh , PA
Dear Cousin Tim, Jackie and I were so saddened to learn of Alice's passing. We witnessed what an unbreakable bond you two had, and can't begin to understand how difficult this must be for you. She was such a positive influence on everyone around her. Take comfort in knowing that her love, kindness and infectious spirit will be her legacy.. You and your family have our sincere and heartfelt sympathy.
- kenneth J lawrence, Lutz, FL
Uncle Tim ... so sorry to hear of Aunt Alice's passing ... she was a wonderful person that had such a contagious laugh. Our hearts go out to you.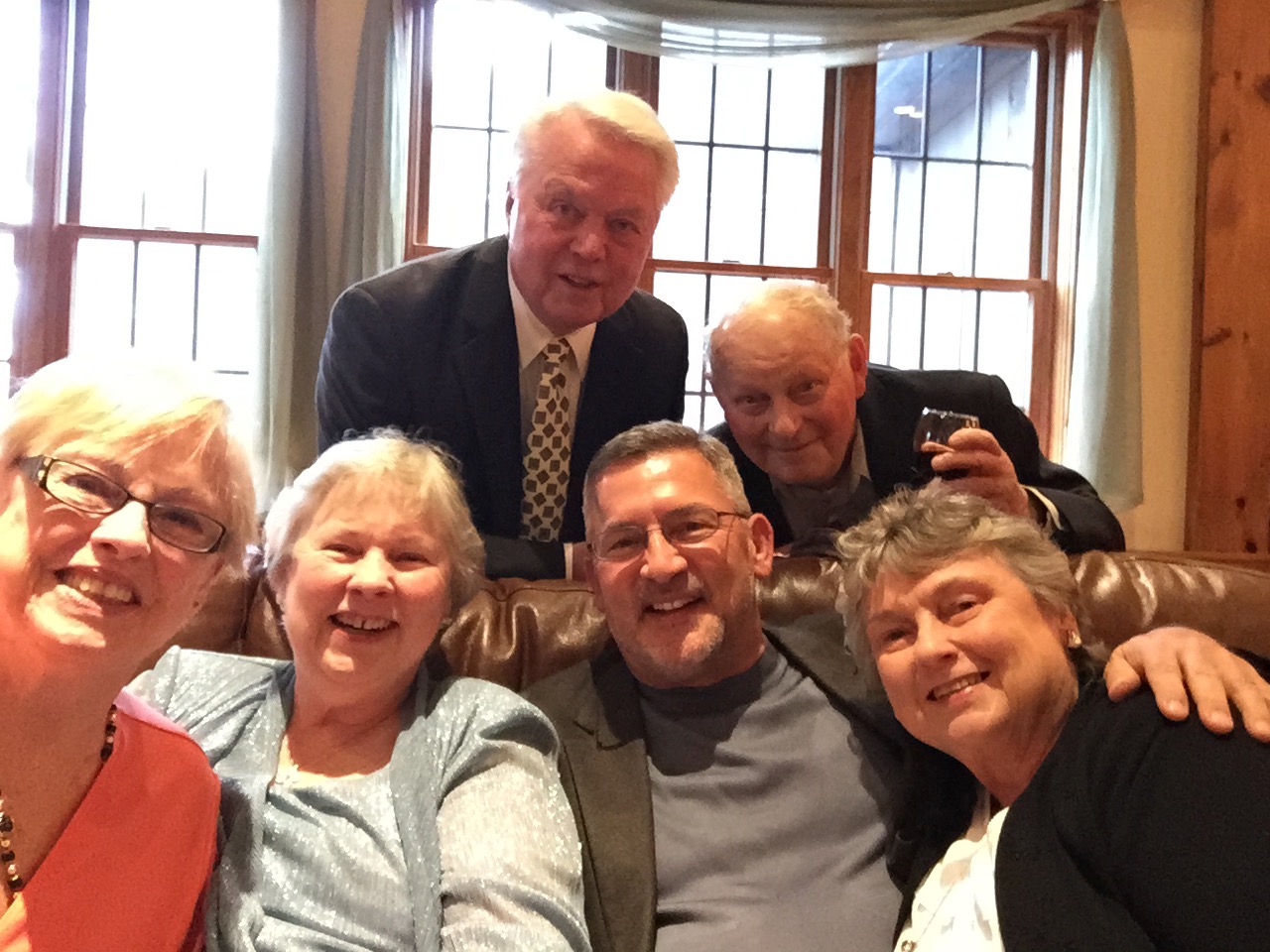 - Chris and Kim Plant, Lucas (Dallas), TX
Pat, I'm sorry to hear of your mom's passing. Prayers for you and your family
- Barry Coppage, Guyton , Ga
Pat, I am so saddened and sorry to hear of your precious momma's passing. She was one of the best and I know you'll miss her dearly. Prayers of peace and comfort for all of you.
- Tracy (McElveen) Hinely, Swainsboro, GA
A life well lived! May you find comfort in the "Alice" that lives on in our hearts and minds, and may she inspire us. Our prayers go out to you all and thank you, Aunt Alice, for all the love you've shared with us.
- Francine Plant, Walsenburg, CO
Tim, it's been a long time. So sorry to hear about the passing of Alice. May God bless you with his peace that surpasses all understanding.
- Randy Collins, Savannah, GA
Services under the direction of:
Fox & Weeks Funeral Directors, Islands Chapel
912-898-0900
Visitation

10:00 a.m. until 11:00 a.m. on Thu, January 06, 2022

Fox & Weeks Funeral Directors, Islands Chapel
4605 Hwy 80 East (map)


Savannah GA 31410

912-898-0900
Funeral Service

11:00 a.m. on Thu, January 06, 2022

Fox & Weeks Funeral Directors, Islands Chapel
4605 Hwy 80 East (map)


Savannah GA 31410

912-898-0900