Celebrating the life of
Max Rudesal Dowis
February 06, 1931 - December 24, 2021
He left a positive mark on many young men and women.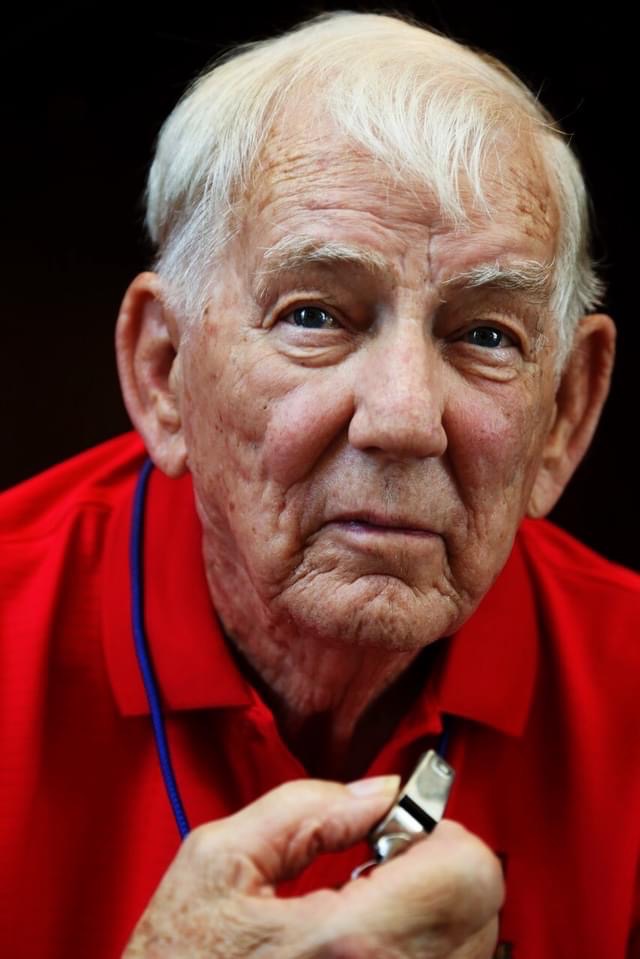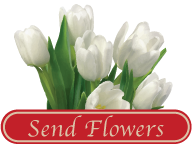 Max Rudesal Dowis, 90 of Athens, Georgia passed away peacefully in his sleep on December 24, 2021. He was born on February 6, 1931. His parents were Mr. and Mrs. Earl Dowis of Lavonia, Georgia.
He is survived by his wife of 63 years, Joyce Craft Dowis; daughter, Dorinda; sons, Mays and Michael (Cindy); and three grandchildren, Cathleen, Thomas, and Nathan, as well as one brother, Ben Dowis and several nieces and nephews. He is preceded in death by two daughters, Deirdre and Emily.
Max was a graduate of the University of Georgia with a degree in education. He taught and coached football for more than 45 years in Georgia. He coached in Columbus, Atlanta, Elberton, Griffin, Rome, Franklin County, Savannah and Athens with great success and left a positive mark on many young men and women. He was a member of Oglethorpe Avenue Church of Christ.
Visitation will be held in Athens, Georgia on Monday, December 27th at 6:00 p.m. at Lord and Stephens, West, 1211 Jimmy Daniel Road, Watkinsville, Georgia 30677.
Visitation will also be held in Savannah, Georgia on Wednesday, December 29th from 5:00 p.m. until 7:00 p.m. at Fox & Weeks Funeral Directors, Hodgson Chapel, 7200 Hodgson Memorial Drive, Savannah, Georgia 31406.
The funeral service will be on Thursday, December 30th at 11:00 a.m. at Fox & Weeks Funeral Directors, Hodgson Chapel.
Interment will be in Greenwich Cemetery in Savannah, Georgia.
In lieu of flowers please send memorials to The National Adrenal Diseases Foundation at rarediseases.org
--
GUEST BOOK
Sorry to hear about coach. He made an impression on a young North Clayton kid in the 60's
- bruce coogler, Carrollton , Ga
Michael's assessment of his Dad on FB was exactly right. I had the pleasure of playing on his North Clayton High School football teams that went to the State Championship games in 1962 and 1963. He was an outstanding coach, teacher, and mentor to all who came in contact with him, but especially his football players. I spoke with Coach D several times over the years and he always recalled so many details of those years. It was truly an honor and a great benefit being in his presence. My deepest condolences to Joyce and his fine family.
- Steve Davis, Duluth, Georgia
We send our deepest sympathies to the Dowis family on behalf of North Oconee Titans Basketball. We are thankful for the many lives that Coach Max Dowis touched in his life and coaching career. Your entire family is in our thoughts and prayers.
- Coach Rick Rasmussen, Bishop, Georgia
Coach Dowis left an indelible impression on a ton of people and the world is better today because of his passion and lessons passed along. His teachings made me a better human being, father and husband. My deepest condolences to Mike, Joyce and the entire Dowis family.
- Michael A. Jones, Smyrna, GA
I will always look up Coach Dowis as a man of true integrity. He was fair to people across the board! Not having been one of his student athletes but rather, a 'long haired' antagonists, I had several 'run ins' with Coach in which I learned lessons which have stayed with me throughout my life. The most important being that if you were honest with him, he would support you 100%. I could tell several stories which would illustrate this but, suffice it to say, that in one particular incident, Coach Dowis called me and several football players into his office and asked us a question which he already knew the answer to because he had been watching us from the top field house windows. We had gone to the football field during lunch to hang out and some of the players had smoked. None of us knew he had been watching and when he asked, I was the only one in the group who admitted that I had gone down with the group but, I had not smoked, because I didn't smoke period. He then told us he had been watching us and gave us all the option of 10 licks from his paddle of be suspended. I was the only one who chose to take the 10 licks and he wore me out… There were gasp of horror and even some tears from the players as he dealt me my just reward for having broken the rule of crossing the road and going down to the football field during school hours. I had not made a sound! He then offered each of them the same opportunity again to just get it over with by taking the paddling. Not one agreed to do so and he took them all to the principal's office and had them all suspended. However, just before leaving the office he put his hand on my shoulder and said to the entire group, "There are only 2 men in this room, me and Dutton!" From that point forward there was, for lack of better words, a shared respect, which I guess he felt I had earned. That meant so much to this stupid kid as he went out of his way to 'caution' me when I was pushing the envelope and kept me out of trouble! He would even cut up with and joke around with me in the lunchroom and in gym class. I apologize for the lengthy words but they express the true respect due him from one of so many youth he helped turn in to successful adults! Condolences to the family. Coach Dowis will be remembered in greatness!
- B. James Dutton, Griffin , GA
My deepest sympathy to family & friends. Coach Dowis was my high school football coach at Griffin HS 1969 - 1971. It was an honor & privilege to have played for Coach D. My thoughts & prayers are with you all at this time.
- Terry Brannon, Jackson, Georgia
As a football little leaguer while Coach Dowis was at North Clayton, we held our practices at an adjacent field from where the varsity would be holding theirs. All of us looked up to him, both literally and figuratively with hopes and dreams of one day playing on one of his teams. From reading the shared tributes and memories, Coach Dowis not only achieved greatness coaching football, but in all aspects of his life. My Sincere sympathy goes out to his family, friends and acquaintances.
- Barry Austin, SMYRNA, GA
My condolences to Mrs. Dowis, Mike, and the rest of the Dowis family. Unfortunately, I could not be back in Savannah for the recent dedication ceremony at SCDS and the celebration of Coach's accomplishments. Like many, Coach had a tremendous impact on me and helped shape the adult whom I have become. Thank you Coach!
- Robert Schmollinger, Cambridge, MD
I'm very sorry for your loss. Coach Dowis had a definitive impact on my life. In the two years(1970-72) as a student-athlete, I saw him face adversity unlike anything seen before, stood firm on what he believed in and cared for his players like family. I learned to be a "man amongst men" thru his guidance! Coach is a "Griffin Bear for life"!
- Zachary Piercy, Griffin, GA
To Max and Joyce: you could never find a better soul mate than the one God gave you. Condolences to the family. Joyce was a great partner and they supported each other. They are a strong Christian family. The children are wonderful due to training from the father and mother. I met Max at a track meet in Columbus Ga. Tom Pollard was vaulting. He fell and Max ran to his aid. I asked him to come coach at North Clayton High School and he said when do you need me? One of the greatest breaks for the students and me was when he signed the contract Monday morning. He was not only a football coach, he coached life and living. He was more concerned with how you would turn out after the program. He knew the kids so well because he took up time with them. He taught life lessons. He was a great role model. He was a fair man that treated everyone the same. Ask Ronnie Huggins or Millard Brannon or anyone else if Max was a fair honest man. He was one of my best friends, a coworker, and even a neighbor. We worked together closely and never had a cross word. We spoke often through the years and he would jokingly ask have you found us a school yet. Because he said we did it right at NCHS. I knew when I met him and still know how blessed I've been to know a man of integrity, an honest man, and a man of great character. The last time we spoke he still asked, have you found us a school yet? A great man has been called home. Former Principal of North Clayton High School Clifford England
- Clifford England , Hampton, GA
In 1969 I met Coach Dowis in a PE class he was teaching at Griffin High School. I too have a story I could tell of his sincere honesty and integrity. The world truly lost a good man. Condolences to his family and those who mourn for him. May God Bless them with Peace.
- Charles (Ray) Maner, Williamson, Georgia
Services under the direction of:
Fox & Weeks Funeral Directors, Hodgson Chapel
912-352-7200
Visitation

5:00 p.m. until 7:00 p.m. on Wed, December 29, 2021

Fox & Weeks Funeral Directors, Hodgson Chapel
7200 Hodgson Memorial Drive (map)


Savannah GA 31406

912-352-7200