We have been made aware that families being served by Fox & Weeks are being contacted by individuals requesting payment over the phone. Fox & Weeks will not contact a family requesting payment over the phone. Please contact the Savannah Police Department immediately if you are contacted and asked to make payment over the phone. Please contact Fox & Weeks if you have any questions.
Celebrating the life of
Ray Harrell (Boots)
October 21, 1929 - December 12, 2021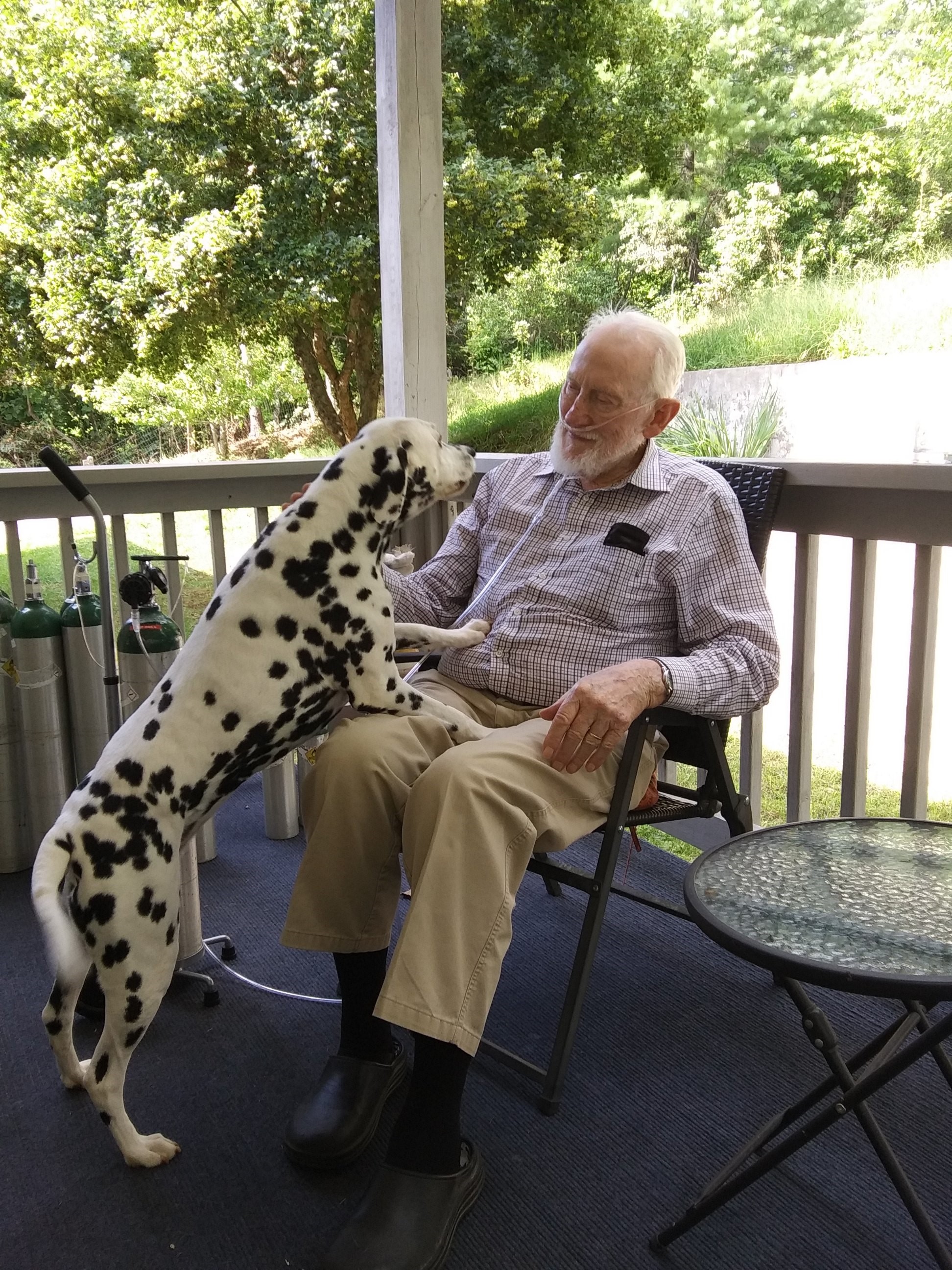 Ray Harrell, 92, died Sunday, December 12, 2021 at Memorial Health University Medical Center in Savannah.
The Swainsboro, GA native was a longtime resident of Franklin, NC before moving to Savannah in 2020.
Boots was a retired U.S. Army veteran serving with the National Security Agency. He was predeceased by his parents, James William and Reba Grizzard Harrell; two brothers, Jaybird and Tom Harrell; two sisters, Sara Harrell Ryan and Ann Harrell Bryan.
Surviving are two children, Steven A. Harrell and Frances Anne Harrell; sister, Rebecca Pullin; three grandchildren, Caitlin and Conner Gilroy, and Junior Harrell; and his faithful and devoted companion, Lola.
In lieu of flowers, the family suggests donations be made in Boot's honor to The Food Pantry at St. James Catholic Church, 8412 Whitfield Avenue, Savannah, GA 31406.
GUEST BOOK
Sorry for your loss. I did not get to know him well as I would haved like to. Boots was always upbeat even though he dealt with a debilitating disease on a daily basis. May he rest in peace.
- Harry Center, Savannah , Ga

A candle has been lit!
Words fall short of expressing my sorrow. I will never forget you and your kindness. Ms. Pullin, my deepest sympathies to you and your family.
- Mandy Young, Richmond Hill, Ga
Rebecca and family I' Sorry for your loss. I am praying for Gods comfort and inner peace for each of you.
- June Hill Holt, Glennville , Ga
Services under the direction of:
Fox & Weeks Funeral Directors, Hodgson Chapel
912-352-7200