We have been made aware that families being served by Fox & Weeks are being contacted by individuals requesting payment over the phone. Fox & Weeks will not contact a family requesting payment over the phone. Please contact the Savannah Police Department immediately if you are contacted and asked to make payment over the phone. Please contact Fox & Weeks if you have any questions.
Celebrating the life of
Larry Douglas (Doug) Finley
October 09, 1960 - December 04, 2021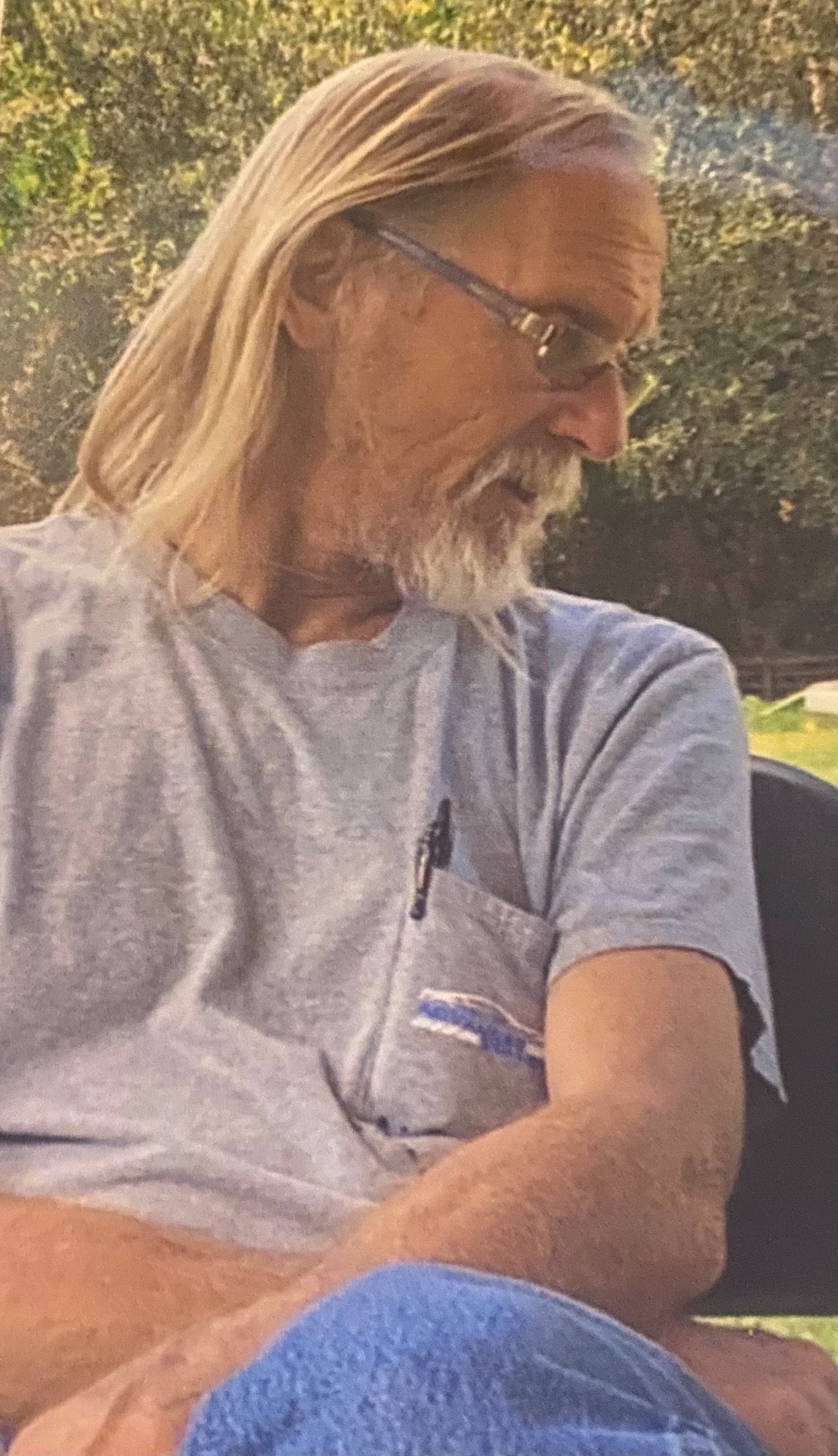 Larry Douglas Finley, 61, passed away on Saturday, December 4, 2021 at Memorial Health University Medical Center.
The lifelong resident of Savannah was born in the Fall of 1960 to the late Larry D. and Marjorie Smith Finley. He was a 1978 graduate of Herschel V. Jenkins High School and was employed as the Body Shop Manager at Advance Collision.
Doug especially loved spending time with his granddaughter River Annabelle and spoiling her as much as he could. Doug will be remembered by his family as a loving, funny, devoted, and hardworking man.
Doug enjoyed all things outdoors and watching westerns on television. He was an avid hunter with a genuine appreciation for natures beauty.
In addition to his granddaughter, River Annabelle Finley, Doug leaves behind a son, Josh D. Finley; sister and brother-in-law, Cheryl and Donnie Moore; brother and sister-in-law; Lonnie D. and Becky Finley; and several nieces and nephews,
Visitation will be held from 6:00 p.m. until 8:00 p.m. on Wednesday, December 8, 2021 at Fox & Weeks Funeral Directors, Hodgson Chapel.
Funeral service will be 11:00 a.m. on Thursday, December 9, 2021 at Fox & Weeks Funeral Directors, Hodgson Chapel.. Burial will follow in Forest Lawn Memory Gardens.
GUEST BOOK
Truly the greatest man ever! Had a big heart for kids. We will miss hunting together with you, but hold tight to the memories and imprints you left in our hearts. We will miss you more than words can ever say.
- Von Herbulis , Richmond Hill , Ga

A candle has been lit!
Gonna Miss you Umple Doug
- Rebecca Finley, Savannah , Ga

A candle has been lit!
We are sorry for your lost he will be miss but not forgotten.
- Wilbanks , Woodstock, Ga

A candle has been lit!
- Christensen, HARDEEVILLE, sc

A candle has been lit!
Our prayers are with the Finley family. Doug was certainly a character and will be missed.
- Lawson/Godbee, PortWentworth, Ga
Uncle Doug you were the funniest uncle I had. I will definitely miss you. I will remember all the fun and goofiest moments we had together. May you Rest In Peace. I am so glad that yoU are now up in heaven. I love you Uncle Doug. ❤️
- Savannah Finley, Savannah, Georgia
I am sadden for your family's loss. My deepest sympathy for his family and friends.
- donna McClain, Ellabell, GA
Condolences to the family.
- Martha Johns, Rincon, GA

A candle has been lit!
Doug will be missed by many. Prayers to all his family and my deepest condolences.
- Cindy Swain Anderson, Richmond Hill, GA
My deepest condolences to Doug's family at this terrible loss. I knew Doug through work for many years and always appreciated his kindness and fantastic sense of humor. He was a good man and will be missed by many of us in the local community.
- Michelle Outland, Savannah , Georgia

A candle has been lit!
I'm so very sorry to hear of Doug's passing. I have such fond memories of him. We grew up together on the Island and he was good friends with my Brother Randy! I was the bratty sister that always wanted to tag along everywhere they went. They just couldn't get rid of me! Doug was very laid back and actually taught me how to drive a stick shift car after I drove him crazy asking him to teach me! I always remember him as that cute teenage boy with the very blonde hair and a heart of gold. May Peace be with him and God's'love to comfort his family and friends. He will always be remembered as a wonderful kind hearted person
- Earlene Thrift VanWinkle, Gainesville, Florida
I was sad to hear of Doug's passing. My heart goes out to the Finely family at this difficult time. I had the opportunity to work closely with Doug while he was employed at Chatham Parkway Collision Center and had a great time working with him. Doug was a kind hearted man and will be greatly missed but not forgotten.
- Powell, Port Wentworth, GA
We are going to miss a good friend...someone to joke and laugh with. Many candles will light in his honor. We are so sorry for your loss and ours.
- Tommy & Georgia Lowery, Bloomingdale, Ga

A candle has been lit!
We are so sorry to hear of Doug's passing. Our heart felt sympathy goes out to you all.
- Steve & Diane Beasley, Macon, Ga
Iworked with Doug at wards he was and awesome painter and a quit wit we laughed together many times
- gene davis, hilton head , sc
Services under the direction of:
Fox & Weeks Funeral Directors, Hodgson Chapel
912-352-7200
Visitation

6:00 p.m. until 8:00 p.m. on Wed, December 08, 2021

Fox & Weeks Funeral Directors, Hodgson Chapel
7200 Hodgson Memorial Drive (map)


Savannah GA 31406

912-352-7200