Celebrating the life of
Thaddeus Baynard Welch, Jr.
January 07, 1933 - November 11, 2021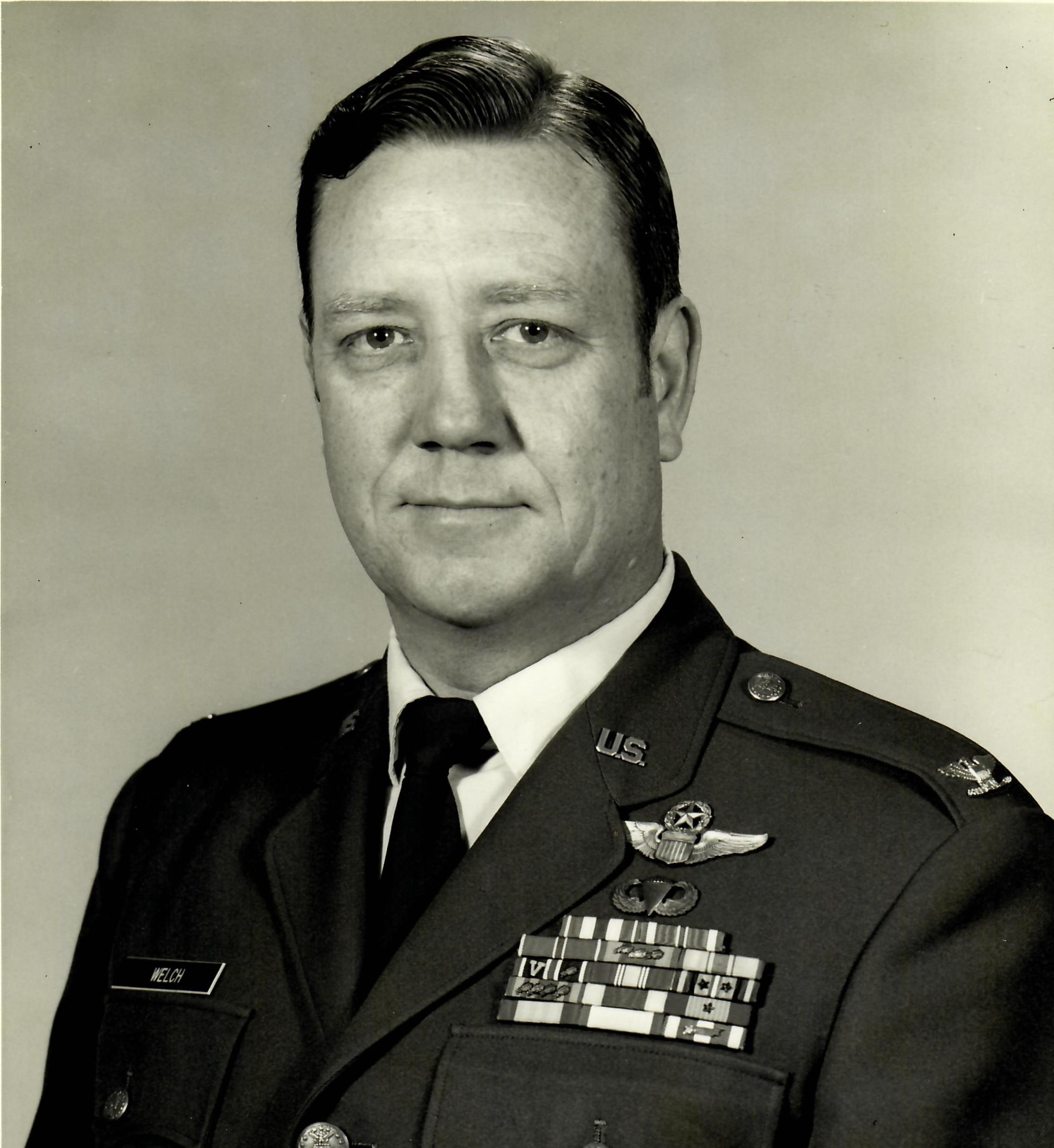 Thaddeus Baynard Welch, Jr.
Thad died at his home on Wilmington Island on Veterans Day, November 11, 2021. He was the beloved husband of Sally Osteen Welch for nine wonderful years of marriage. Preceding him in death was his adoring wife of almost fifty-five years, Ethel Sponseller Welch. He leaves behind one lovely daughter Cyndy Welch Oakley and two wonderful sons Thad B. Welch, III and his wife Donna and Erich P. Welch and his wife Ashley. Four grandchildren Penelope, Ben, Lauren and Tara and five great grandchildren, Paxton, Bailey, Harper, Patrick and Preston. Two step daughters Lauren Osteen Klein and Amy Osteen Long and families.
Thad was born in Savannah Georgia, graduated from Savannah High School in 1950, graduated from The Citadel in 1954 with a degree in math and joined the United States Air Force. He also earned a Master of Science degree in Physics from the University of Oklahoma and a Master of Business Administration degree from George Washington University. He was a jet pilot during his career of 24 years of service and retired as a Colonel. He had one tour of duty as a combat pilot in Vietnam and earned the Silver Star, Distinguished Flying Cross, Bronze Star and 12 Air Medals for his bravery in action. He was a physics professor at the Air Force Academy, Executive to the Chief Scientist of the Air Force at the Pentagon and the Professor of Aerospace Studies and the Assistant Commandant for Discipline at The Citadel.
He moved back to Wilmington Island in Savannah, in 1979, when he retired and taught mathematics and science at several schools. For 42 years he was an active member of St. Francis of the Islands Episcopal Church where he served as treasurer, on the vestry, and was a choir member.
Thad was a member of the International Order of The King's Daughters and Sons, an interdenominational Christian Order. He held many positions and was a lifetime member of the Central Council.
Thad was a Boy Scout for life and lived by the Scout Oath, "On my honor I will do my best to do my duty to God and my country …" He attended the Boy Scout World Jamboree in France when he was 14 years old. Thad served as a scout master, held leadership positions and served on the Savannah Boy Scout Council. He was an Eagle Scout and earned the Silver Beaver award and the NESA Outstanding Eagles Scout Award.
Memorial Service: 2 p.m. Sunday January 16, 2022 at St. Francis of the Islands Episcopal Church, 590 Walthour Road, Wilmington Island 31410. Interment will be at the church Memorial Garden with family greetings and celebrations to follow at the church parish house. In lieu of flowers the family requests that remembrances be made to St. Francis of the Islands, 590 Walthour Road, Savannah, GA 31410.
GUEST BOOK
I extend my deepest sympathy to Thad's Family. My Dad William Welch Sr. and Thad's Dad (Thad Welch Sr.) were brothers. I lost contact with Thad after Aunt Thelmas funeral. I was always proud of my cousin and was sad to read of his passing.
- Lucia Yvonne Welch Feltovic, Thunderbolt, Georgia
Thad was a man to be respected and I really liked talking to him about scouts or church or men's club. I will always looking up to the choir and waving and smiling to him and he reciprocated. I'm really glad he had some later life happiness with Sally.
- SAMUEL M STEELE III, SAVANNA, GA
Services under the direction of:
Fox & Weeks Funeral Directors, Hodgson Chapel
912-352-7200
Memorial Service

2:00 p.m. on Sun, January 16, 2022

St. Francis of the Islands Episcopal Church
Walthour Road (map)


SAVANNAH GA 31410