We have been made aware that families being served by Fox & Weeks are being contacted by individuals requesting payment over the phone. Fox & Weeks will not contact a family requesting payment over the phone. Please contact the Savannah Police Department immediately if you are contacted and asked to make payment over the phone. Please contact Fox & Weeks if you have any questions.
Celebrating the life of
JoAnn Michau Smith
August 09, 1948 - November 19, 2021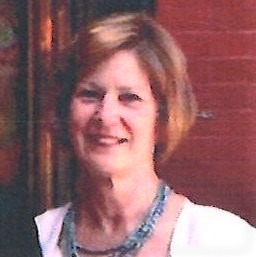 JoAnn M. Smith, 73, passed peacefully at home of Alzheimer's complications on November 19, 2021. By her side were her husband, children, siblings, wonderful Hospice caregivers and friends. Born August 9, 1948 to Herbert and Ann Michau in New Jersey, she and her husband moved to Savannah in 1992 and always considered herself a "Savannah girl". She was educated at Strayer College in Washington D.C. and worked as an executive legal secretary (and may be one of the few on this earth who still used shorthand daily) until moving to Savannah where she switched occupations and became a Secretary at Nativity of Our Lord Church and St. Peter the Apostle Catholic Parish.
In 1985, JoAnn married Jeff Smith in Kapiolani Park Honolulu, Hawaii. In addition to her husband, she leaves behind her daughter, Katherine Windham (Wade) of Wilmington NC; son Justin Smith (Keila) of Estero, FL; 3 siblings; 4 grandchildren and several nieces and nephews.
JoAnn was a communicant of St. Peter the Apostle Catholic Church and her strong faith guided her every day of her life. She was a true woman of God.
She loved her family passionately and her life lessons had little to do with career paths, but rather to live by her mantra: "Never, Never give up!" When we came to her with real or imaginary hurts and bruises, physical or mental, her nurturing took over and she would bandage and soothe. She was always there with her distinct laughter. It was fundamental to her existence and she taught all of us that to laugh is a necessary ingredient to life.
Love to her was to commit herself freely and without reservation. She gave all that she had each day and there was never hurt or pain intentionally involved in her life or any or any life she touched.
God grant that she continue to be there for us in our hearts, and that we continue to recall and revere all the love she gave us. RIP in Heaven "Sweetie". You earned it.
The celebration for life for JoAnn Smith will be held on January 15, 2022. Fox & Weeks Funeral Directors, Islands Chapel will host the celebration. Family visitation is from 9:00 a.m. to 10:00 a.m. At 10:00 a.m. a Catholic service will be held in her honor. Immediately following, the family and any one who wishes may join for the inurnment at the Catholic Cemetery Columbarium
In lieu of flowers, the family suggests you consider a donation to GHC Hospice, P.O. Box 15666, Savannah, GA 31416.
GUEST BOOK
Jeff and family, so sorry to hear about Joanne. Joanne was such a nice person! Celi and Glenn
- Tambon, Savannah , GA
Dear Jeff and family,  I am so deeply sorry about your devastating loss.  JoAnn loved her family and was having so much fun, getting so much joy from her grandchildren. I loved Joanne, too.  We met at college when we were 18 and shared hilarious years together as roommates, remaining true friends for all these years.  My heart goes out to all of you.  I am so very sorry. Rest in Peace, JoAnn.
- Mary (Jones) Tomchay, Parkland, FL
Condolences to JoAnn's family. Someone once said "We are all just passing time and occupy our chair very briefly." The time we all had with JoAnn was a gift and we are all the better that she occupied her chair so well! We love you Wade & Katie & share your tears.
- Bill & Brenda Windham, Poplarville , MS

A candle has been lit!
Justin, after reading this tribute, her life's journey and dedication to family and church remind me very much of my mother who preceeds her through the heavenly gates! What a beautiful story. May this celebration of her life bring peace and solace to you and your family.
- Mary Jayne Register, Bonita Springs, FL

A candle has been lit!
Met JoAnn in Maryland after many many late night phone calls from Hawaii. We spent so many days together after we moved to Maryland then in Savannah. Always, after we moved away, whenever we talked on the phone it was like no days had passed. I will always remember her sense of humor and total devotion to family. She will forever reside in the hearts of of all who were fortunate to call her friend. Love and deepest sympathy to you Jeff, Katy and Justin and your families.
- Debbie Sweren, Berthoud, CO
JoAnn was a special person and will be remembered by many. I had the pleasure of meeting her at St Peter's. We shared many moments of friendship talking about our children, sports at the school , and life in general. I knew I could always count on her! Loving thoughts and prayers to her family. May y'all find peace in the loving memories you have of her.
- Anne Powers, Savannah, Ga
Very sorry to see the passing of a very, very nice lady. I watched her walking her dogs for years and even appreciated how she counseled my boys in their driving speeds on Dutch Island! Each year, the annual Super Bowl party at Paul's, JoAnn took special time to chat with my wife and I to catch up on the children and as well as our careers. So glad to see her suffering is over and she is with the Lord. She was a fighter!
- Jet Angel, Bluffton, SC
Services under the direction of:
Fox & Weeks Funeral Directors, Islands Chapel
912-898-0900
Celebration of Life

10:00 a.m. on Sat, January 15, 2022

Fox & Weeks Funeral Directors, Islands Chapel
4605 Hwy 80 East (map)


Savannah GA 31410

912-898-0900
Family Will Receive Friends

9:00 a.m. until 10:00 a.m. on Sat, January 15, 2022

Fox & Weeks Funeral Directors, Islands Chapel
4605 Hwy 80 East (map)


Savannah GA 31410

912-898-0900