Celebrating the life of
Mercer Griffith Blackburn
Passed away on November 21, 2021
She will be lovingly remembered for her generosity, faith, sense of humor, keen wit, dedication to family, hosting skills, her support and nourishment of others, and her hand-churned peach ice cream.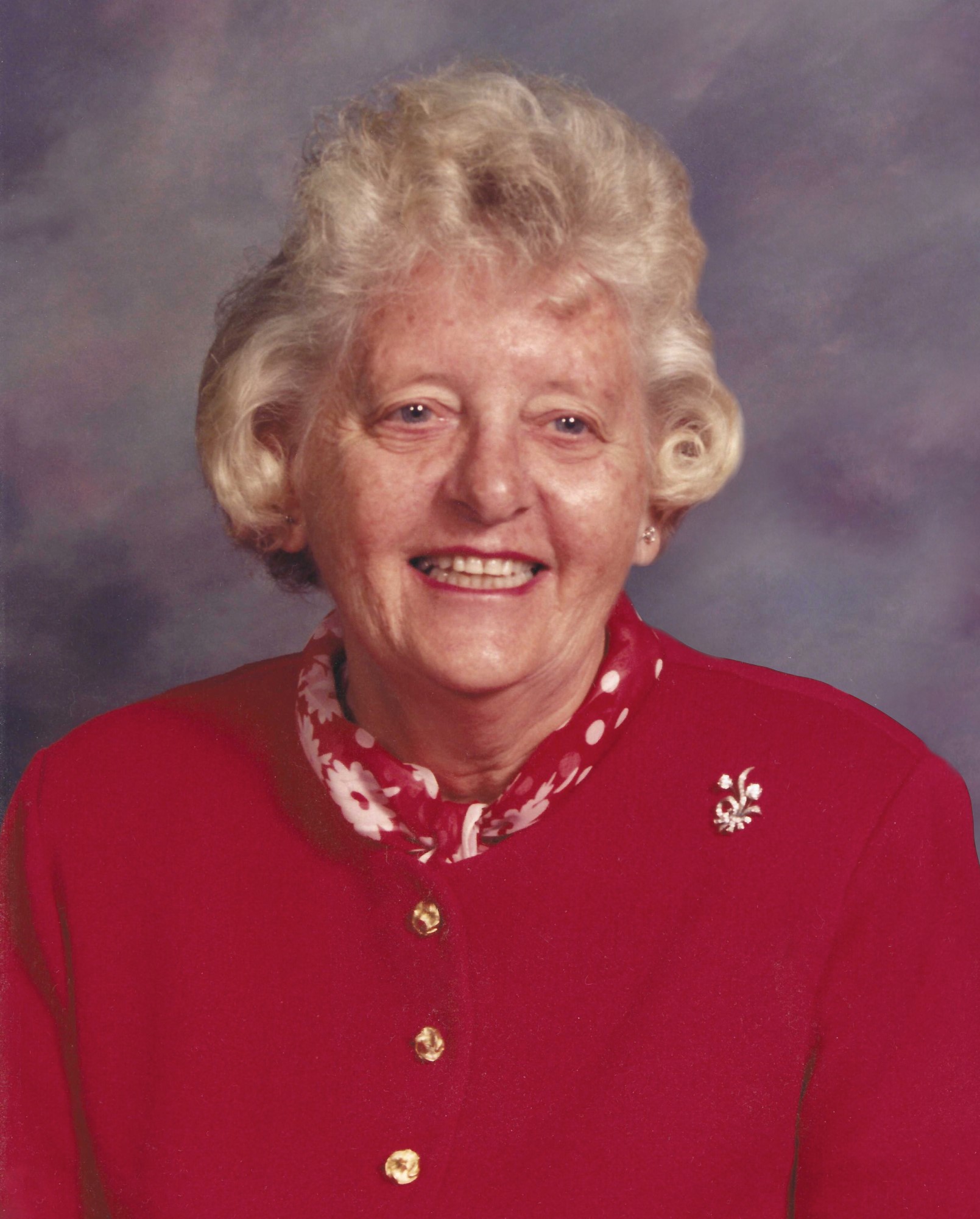 Mercer G. Blackburn, 94, of Savannah, GA, passed away peacefully and surrounded by family in her home on November 21, 2021.
Mercer will be lovingly remembered for her generosity, faith, sense of humor, keen wit, dedication to family, hosting skills, her support and nourishment of others, and her hand-churned peach ice cream.
Mercer was born in Savannah on July 11, 1927 to Benjamin F. Griffith (Papa) and Margaret Alice Griffith (nee Pittman). She was married to James B. "JB" Blackburn for 72 years and together they attended the University of Georgia in Athens.
Following their graduation from college, Mercer and JB returned to Savannah where Mercer worked as a teacher until the birth of her first child. She dedicated herself to raising her two sons and serving her community. She was a charter member of the Alee Patrol Auxiliary and an active member of the Ardsley Park Baptist Church (now Life Church at Ardsley Park), a church organized in her grandparent's living room.
Mercer was a loving daughter, dedicated wife, mother, grandmother, sister-in-law, and aunt. Lovingly called "Sister" by her brothers, parents, and close friends, she was recognized for caring for her younger brother, parents, mother-in-law, six grandchildren, and nephew.
Mercer is predeceased by her parents, her two brothers, Johnny and Ben, her husband James "JB" Benjamin Blackburn, and her son James "Jay" Benjamin Blackburn Jr.
Mercer is survived by her son John F. (Jack) and his wife Maryann Gallagher and their three children, Margaret, Allyson, and John; the three children of her eldest son Jay; Megan, Kaki, and James; her sister-in-law Jenell Griffith and her son Trapper Griffith and his wife Jordan Griffith, and their children; dear family friends Michael and Patricia Foran and their children; and loyal friend and caretaker Albert Harris. The family would also like to thank those who lovingly cared for Mercer most recently, including Melinda Furs, Evelyn Lloyd, Willie Green, Cynthia Jackson, Linda Washington, Lorraine Daughtrey and Henry Johnson.
A celebration of Mercer's life will be held on Friday, November 26th at Life Church at Ardsley Park, with visitation in the church at 1:00 pm followed by a service at 2:00 pm and burial in the Greenwich section of Bonaventure Cemetery.
In lieu of flowers, please send donations to the Ardsley Park Baptist Church (Life Church) at 3802 Bull Street, Savannah, GA 31405 or the Morris Slotin Fund at the Alee Temple, P.O. Box 14147, Savannah, GA 31416.
GUEST BOOK
Mercer was a truly warm and humurous adult as I grew up at Ardsley Park Baptist Church. She always had a smile and a laugh to share. I look forward to seeing her again.
- Louis Harkins, Savannah, GA
May God grant His good and faithful servant peace and eternal bliss. Prayers for the family. She will be missed.
- Fr. Daniel Brown, Murfreesboro, TN
Mercer is fondly remembered and loved as a neighbor and friend many years ago.. Sincere Condolences to Jack and his family.
- Allen Shensky, Aventura, FL
Mercer was always a wonderful friend to the Bullis family. She was always very thoughtful and kind. She always remembered our names and where we were living even though Cam and I were no longer living in Savannah. I am so sorry for your loss.
- Katherine Bullis, Marietta, Georgia
Mercer has been a friend to our family since I was a child growing up at Ardsley Park Church. I feel blessed to have her friendship and love for these years. I will remember her smile, laugh and kindness and giving of herself for others. May she RIP neither her family now. Jack May the peace of our Lord be with you aas you grieve your mother. So much loss in your family in a short time. We love you! Deb and Allie
- Deborah Archer Scott, Franklin, NC
Mercer was a great friend for 23 years! We talked together, prayed together, and laughed together during those years. Though I have not been her Pastor for the past 13 years we kept in touch! She will be missed!
- Dr. and Mrs. J. Calvin Webb, Pattison, Texas
The Savannah Airport Commission regrets the loss of Mercer. She and JB were members of the airport family for well over 50 years and have been part of many achievements during that time. The Jimmy and Mercer Blackburn legacy will continue to live on as part of this airports DNA.
- Greg Kelly, Savannah, GA

A candle has been lit!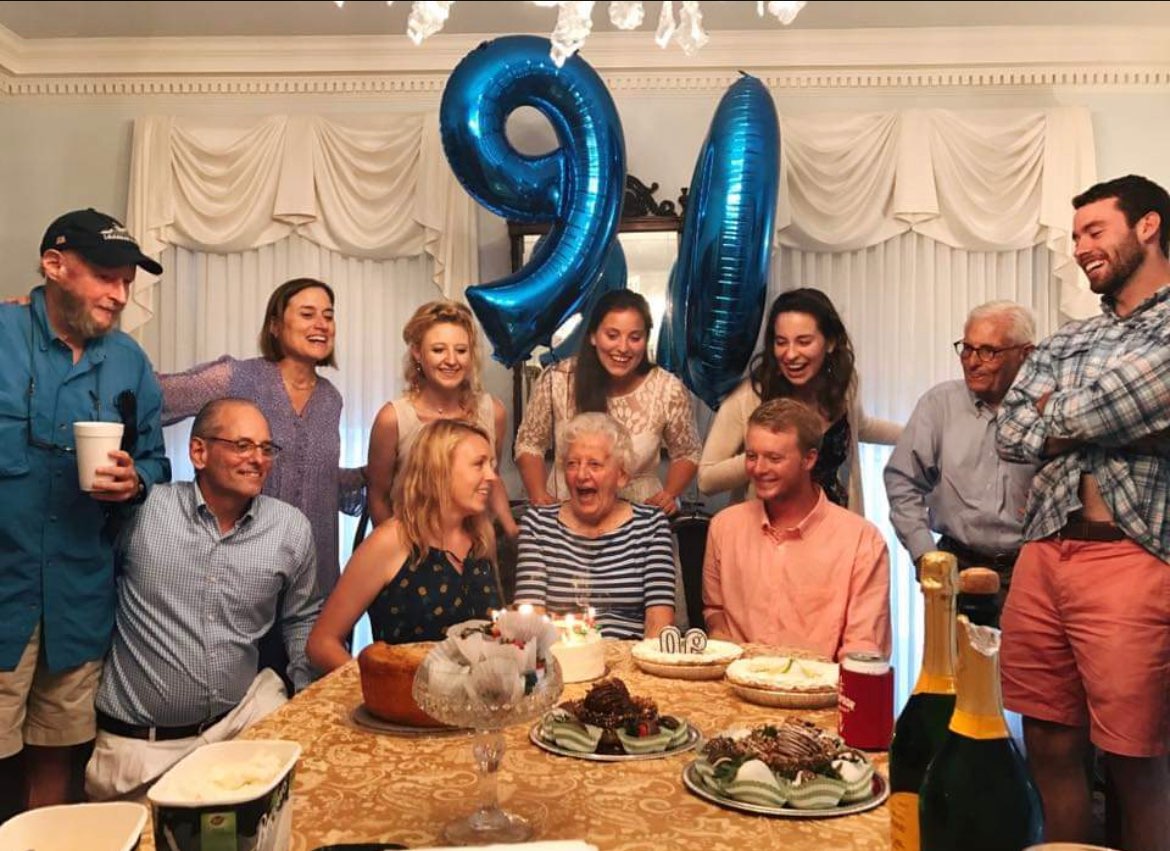 - James Blackburn III, Savannah, GA
Megan, Kaki and James- was so sorry to read this today. Really appreciated the support of your grandparents and Dad while you were having fun in our city's theatre and art programs through Cultural Arts/Leisure Services. Hugs from the past.
- Lawrence Carson , Savannah , Ga
I'm thinking of you on this occasion. Your family and my family are forever tied by friendship and profession Mrs Blackburn and I knew each other through the grandchildren. She was so patient, observant and kind to me and my staff. My parents also loved her. They traveled together and had lots of fun and developed a deeper friendship. Your mother and grandmother was so proud of all of you. Megan, Kaki and James I too am so proud of each of you. I'm always here for you if needed. May God watch over all of you at this very difficult time after huge losses over the all too recent and painful past. Sending love. Greer
- Greer Gadsden Larned, Savannah, GA
We are deeply saddened by your loss. We will keep Mercer and all of you in our prayers. Love, Jonathan and Beatriz
- Jonathan & Beatriz Hunt, Savannah, Georgia
Services under the direction of:
Fox & Weeks Funeral Directors, Hodgson Chapel
912-352-7200
Visitation

1:00 p.m. until 2:00 p.m. on Fri, November 26, 2021

Life Church at Ardsley Park
3802 Bull Street (map)


Savannah GA 31405

912-234-1256
Funeral Service

2:00 pm. on Fri, November 26, 2021

Life Church at Ardsley Park
3802 Bull Street (map)


Savannah GA 31405

912-234-1256