Celebrating the life of
Eileen B. Brady
January 07, 1957 - November 13, 2021
Loving and devoted mother, grandmother, and little sister.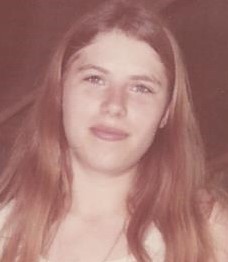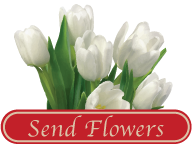 Eileen Beasley Brady, 64, of Savannah died suddenly of natural causes on November 13, 2021.
Born on January 7, 1957 in Augusta, Georgia. Eileen was preceded in death by her mother, Helen Watson Beasley and her father, Gordon Beasley. Surviving are her two sons, Neal Brady and Nathan Brady; three brothers: Walter Beasley, Hugh Beasley and David Beasley; and four grandchildren: Ava, Levi, Ella and Maddox.
Eileen graduated from Georgia State University with a Bachelor Degree in with Business in Accounting. Additionally, Eileen graduated from Armstrong State University in 1994 with a Bachelor of Science Degree in Nursing. Eileen retired as a Registered Nurse Case Manager.
The family will receive friends on Saturday from 10:00 a.m. - 11:00 a.m. at Fox & Weeks, Hodgson Chapel. The funeral service will be at 11:00 a.m., with burial to follow at Catholic Cemetery.
GUEST BOOK
Eileen is a very special person managing the care for the interests of her patients. Working and raising children is quite a juggling act. Eileen is all heart and it is obvious that she is a blessing to humanity. Her rest in "sleep" will be brief as was Lazarus. Jesus will call and Eileen will answer. Job14:14. We are created in God's image with eternity in our heart. We are so busy trying to help people, sometimes we don't think about how we can live forever. Yes, that is God's original purpose for us. May the family be comforted, "Enjoy Life Forever"; JW.org Love and Prayers, Sandy Wirfs
- Sandy Wirfs, Monroe,, Louisiana
I am so sorry to hear of your mom's death. I remember her hanging out after high school with my sister. Later, I remember her joy at watching her two young boys running around the living room doing things like wearing boots as hats. She will be missed and I will keep her and all of the family in my prayers.
- Diane Sykes, Northumberland, PA

A candle has been lit!
My sincere sympathies to the family and friends of Eileen. She was my sister's best friend, so I knew what a special person she was. She was so interesting and smart, very caring. She will be so missed.
- Carol Jones, Buford, GA
Services under the direction of:
Fox & Weeks Funeral Directors, Hodgson Chapel
912-352-7200
Burial

on Sat, November 20, 2021

Catholic Cemetery