Celebrating the life of
Charles David Bragg
January 06, 1939 - October 31, 2021
Most of all, he loved his family - his wife, children, and especially his "grands" and "great grands."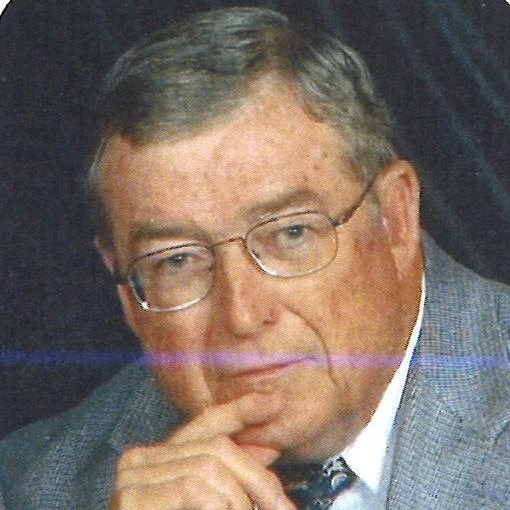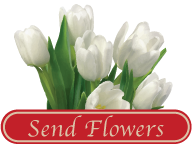 Charles David Bragg, 82, died at home on Sunday, October 31, 2021 under the care of Arcadia Hospice. He was a native Savannahian born to Charles Ellis Bragg and Mildred Brewton Bragg on January 6, 1939. He was an honor graduate of Commercial High School, class of 1956. He earned his BBA ('60) and MBA ('61) in Accounting from the University of Georgia. While at UGA, he was a member of the "Dixie" Redcoat Band as well as Alpha Kappa Psi business fraternity. He began his career in accounting with S.D. Leidesdorf & Co. (now known as Ernst & Young) in Greenville, SC.
In 1966, Charles returned to Savannah working for Hancock Mazo & Co. After several years, he opened his own practice and continued for 40 years until he retired. He was very active in CPA organizations at the local, state, and national levels serving in numerous capacities over the years. Within the Georgia Society of CPAs, he was state president in 1992-1993, and he served two terms on the Council of the American Institute of CPAs. He was very active in earlier years of the Educational Foundation of the GSCPAs, serving as an officer for three years.
Charles was a member of Higher Ground Baptist Church. He served as deacon, choir member, and choir director on occasion. He was also active in the community as a member of the Savannah Symphony Chorale, the Cobra Club, and the Exchange Club of Savannah. As an Exchange member, he served as president and on many committees and was Exchangite of the Year in 2007.
Charles had a great love for music using his talents wherever possible whether playing piano or trumpet, singing, or directing numerous groups. He loved traveling, reading, and working puzzles. Most of all, he loved his family - his wife, children, and especially his "grands" and "great-grands."
He was preceded in death by his parents and sister, Faye Bragg Nilsson. Surviving are his wife of 62 years, Anita Salter Bragg; daughters, Cheri Bragg Skinner (Allen) and Marcia Ann Bragg; son, Charles David Bragg, Jr. (Kate); grandchildren, Rachel Poore (Isaac), Chad Skinner (Meganne), Kelley Skinner, Bethany Skinner, Rose Bragg, and Charlie Bragg; great-grandchildren, Bishop Poore, Elliott Skinner, and Maggie Poore. He is also survived by brothers-in-law that were like brothers to him - George H. Salter and J. Edward Salter.
A graveside service will be held at 11:00 a.m. on Friday, November 5, 2021 at Bonaventure Cemetery. Rev. Andy Vaught and Rev. Bill Gardner will officiate.
Remembrances may be made to Higher Ground Baptist Church, 9120 Whitefield Avenue, Savannah GA 31406 or Arcadia Hospice, 119 Canal Street, Suite 103, Pooler GA 31322.
GUEST BOOK
No words could ever express the sorrow I feel by your passing. Yet, I know beyond any doubt that we will see each other again one day. The memories I have of us on the golf course, playing cards, shooting basketball, traveling, and UGA football are ones that I will cherish forever. It was always fun trying to make sure we won whatever we happened to be playing (nothing like brother-in-law competition). Whenever the Georgia Redcoat Band takes the field, you will always be in my thoughts. To my wonderful sister, Anita, and to Cheri, Marcia, and David, I pray that God will give you comfort in knowing that Charles is no longer suffering, and he is in the presence of Jesus.
- George Salter, Centerville, GA
I will always remember Uncle Charles as a classic southern gentleman. He was quick witted and loved to make everyone laugh with a funny story. So many memories. Uncle Charles, I will never watch the Dawgs play another game without thinking of you. You will be missed by us all. To Aunt Anita, Cheri, Marcia, and David, I love you.
- Eric Salter, Middle, GA
I am saddened by your death, but I am glad you are finally home. You have told me for three years that you wanted to go home to be with Jesus. I was 13 years old when we met. You did my taxes for 55 years. You took George and me to play golf, play basketball, and we loved to hear you play the trumpet. You were not just a brother-in-law who was like a brother, but you were a friend. You loved Christine and she loved you. Prayers are with Anita, Cheri, Marcia, David, the grands and great grands. Love and prayers for all in the days ahead.
- Ed Salter, Lookout Mountain, TN
You were a true friend for 70 years and will be missed. I am very sorry you left us but am sure you are where you want to be now. Anita, you know we will be here for you if needed.
- Larry Von Dolteren, Jacksonville, Fl
I am so sorry for your loss. Both my parents were Exchange Members and knew him. I was part of the Child Abuse Prevention Committee that put together the Quick Think program. Charles worked with this program for many years. Always such a nice man. Keeping the family in my thoughts and prayers.
- Vicki Aeger Bradley , Savannah, GA
Charles was truly a man of faith. As heart breaking as this is, we take comfort knowing that Charles believed in the resurrection. He knew he would be united with his family forever. Created in God's image, we have eternity in our heart. Anita, take courage with the help of Holy Spirit ,you will be comforted along with your beautiful family. Charles reminds me of my late, CPA step-brother, so , I truly share the grief.When Jesus calls, Charles and Alan will answer, Job 14:14. As did Lazarus ,after being in the grave 4 days; he was awakened from "sleep" ,when Jesus said,COME OUT. What an exciting time this will be. Jesus said, don't be amazed, but we will be: John 5:28,29 Please be comforted : JW.org, "Enjoy Life Forever"Warm Christian Love, Sandy Wirfs
- Sandy Wirfs, Monroe,, Louisiana
I am so sorry to learn of Charles' passing. May the peace that only God can provide abide with Anita and the family.
- Donald Durden Akins, Collins, U.S.
I am so sorry for your loss. I am praying for you and all of your family. May God bring you peace and wrap you in His arms of love.
- Debbie Milligan King, Richmond Hill, GA

A candle has been lit!
Charles was a true gentleman and a man of many talents. God bless you Charles and blessings to your family!
- Timothy Beers , Savannah , GA
I have lost a good friend.To the family,God bless you during your time of loss.We know Charles is not lost.We know that he is in heaven.He was one of the finest men I have even known.He helped me and the State Lodge of the F.O.P. with our tax filing for many years.I will always miss Charles.God rest you my Brother.
- Pete and Ann Stafford, Pooler, Ga.
Cheri, I'm so sorry to hear about the passing of your dad. He was always such a nice man with a wonderful smile. I will never forget the cruise we went on together with your parents. I was so glad Marcia couldn't go and I got to go in her place. I loved being around your parents. They were always so sweet to me. Prayers going out to you and your entire family.
- Kathy Jones, Savannah, GA
Marcia, I am so sorry to hear about your Dad, my heart goes out to you and your family.
- Lynn Bailey, Collins, Ga
Charles was a terrific person. He was smart, insightful and had a heart for caring. He was our friend; we will miss him but not forget him. Our prayers for comfort and healing are offered for Anita and the entire family.
- Keith & Teresa Berry, Savannah, GA
To Miss Anita Bragg and family you are in my prayers
- William Smith, Statesboro, GeorgiaSouthern Edu
To SW of Monroe, LA...it is sad that you have to use a person's obituary (that you don't even know) to further the cause of a religious cult that the deceased totally opposed. As a close family member I am deeply offended, and find your actions despicable.
- George Salter, Centerville , Ga
I am so sorry to hear of the passing of Charles. I graduated from Commercial High School in 1956. He was a classmate. My prayers go out to his family
- JoAnn Taylor Wallace, Savannah, Georgia
I am so sorry to hear of the passing of Charles. I graduated from Commercial High School in 1956. He was a classmate. My prayers go out to his family
- JoAnn Taylor Wallace, Savannah, Georgia
Services under the direction of:
Fox & Weeks Funeral Directors, Hodgson Chapel
912-352-7200
Graveside Service

11:00 a.m. on Fri, November 05, 2021

Bonaventure Cemetery
330 Bonaventure Road (map)


Savannah GA 31404

912-651-6843