Celebrating the life of
Sean Mackenzie Hughes
March 31, 1992 - October 30, 2021
Once upon a time there was a time field, it took some time to grow.  I might not live to 35, but my words will be eternal. ~Flo Chill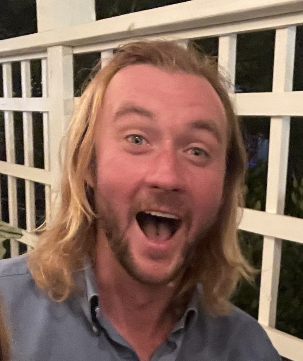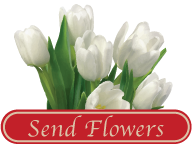 On March 31, 1992, at 9:44 PM, the world heard the first heartbeat of Sean Mackenzie Hughes. Too soon to become an angel, Sean passed on October 30, 2021.
A loving son and brother, Sean leaves to cherish his memory, his parents, Michael James Hughes and Sam Tall Hughes; brother, Casey Bernard Hughes; grandmother, Mildred Tall; loving girlfriend, Hannah Wilson; and many aunts, uncles, cousins and second cousins that will miss him dearly.
Sean was preceded in death by his grandparents, Bernard and Alma Hughes and John Tall; and great-uncle, James Marschall.
Sean accomplished much in the short time he was here on earth, at the age of 14 he took the Bronze in boxing at the Georgia Games. A true patriot, Sean received the Congressional Nomination to the Merchant Marine Academy and served in the United States Coast Guard Auxiliary. His love for travel started at a young age when he was selected as a Student Ambassador to Australia with the People to People study abroad program. Sean served as a lector at St. Peter the Apostle Catholic Church.
Sean's true passion was music. Sean and the band, The Alternators could be heard and seen at many local bars/restaurants from Savannah to Tybee Island. A prolific lyricist, self-taught on the piano/keyboard, guitar, and ukulele, Sean could move the soul to dance.
Sean created family wherever he went. Through all the lives he touched, he left his unique and genuine imprint on this world.
"Once upon a time there was a time field, it took some time to grow. I might not live to 35, but my words will be eternal." Flo Chill
Visitation will be held from 4:00 p.m until 6:00 p.m. on Thursday, November 4, 2021 at Fox & Weeks Funeral Directors, Islands Chapel. Funeral service will follow at 6:00 p.m. with Rev. Patrick O'Brien officiating.

GUEST BOOK
My deepest sympathies and prayers to family, friends and all who knew Sean he will be greatly missed.
- Jenifer Skelton, Savannah, GA
Mike, Sam and Casey, our hearts are broken for the loss of Sean. He was such a bright light in our lives. He left a positive mark on everyone he cared about. Such a devoted friend to Tyler and just a loving, talented soul. Sean will be dearly missed by us all. May God wrap his arms around you during this time. Keep the memories of him alive and close to your heart. Sending healing prayers to you all!
- James and Stephanie Franklin, Savannah, Georgia
Mike, Sam, and Casey- we are praying for you all during this difficult time.
- McGill Family, Richmond Hill , Georgia
Sam, Mike, Casey. Saun. Will always be remembered. As a brilliant young man. Having that amazing smile. A Hey Dude with a high five n a hug . Always ready to listen. Always ready to help. Words will never be enough to explain how much he was loved n how much he is already missed. God Bless Sam, Mike n Casey and all friends and family in these extraordinary hard times. Always in my prayers.Dear Friend. Joseph C Canessa.
- Joseph Canessa, Boca Raton, Florida
Deepest sympathies We will all miss his kindness and his smile
- Ellen and wayne bradley And mary gay, Savannah , Ga
Mike, Sam, & Casey my heart & prayer's goes out to you. Sean was the most kindest person I've ever met & always was there to help. A great musician and talented. I I will miss you friend. #GoRedskins
- Darren Florentin, Hinesville, GA
My most sincere condolences for his family and friends! He was always smiling, enjoying the music scene and always welcomed everyone around him. My heart breaks for everyone over his loss. Sean definitely will be missed, never forgotten.
- Timothy Burdette, Savannah, GA
Sam & Mike, My heart is broken for the loss of such a fine young man. He represented the best of both of you and he will be truly missed by everyone who knew him. Please know you are all in our thoughts and prayers.
- Tim and Lisa Swinson, Dawsonville , GA
Words can't describe how sorry we are to hear of your families sudden loss. You're in our prayers and thoughts. If there is anything we can do.
- Powers Family, Savannah, Ga
Sam and Mike, I am heartbroken for your loss. Sean was such a special young man and I was blessed to have the privilege of being his teacher. Sending prayers to your family.
- Jacqueline Swezey, Savannah, Ga
Mike, Sam and Casey, Our hearts are heavy with sadness as we cannot imagine the pain you are truly feeling. If we can take just a moment of that pain away by stating how Sean touched our hearts with joy from the moment we first met as we watched grow from near and far he would play with plastic army men, dinosaurs, cars and pirate swords. He would later love the beach, water pools. Later when Casey came home from the hospital at birth the way Sean looked at Casey as to say I'm your big brother don't worry we can do this together, the world is not that scary we have each other and awesome parents together we will never give up. I can remember watching Sean look at his Mom and Dad with a smile on his face as they explained life's rotation. Mike and Sam you have been the best example of what parents could be. You have guided, let live and explained the mistakes a child makes and the consequences but never turning an eye away, always watching and loving your children. May God lessen the sorrow and give you strength in this time of need. Remember this is only but a short separation we shall all have that opportunity to see and share once again in the Kingdom of our God. For the spirit lives on. We love you all.
- Dwayne and Tina Bloos, Richmond Hill , Ga.
All our thoughts and prayers for your family. What a grand friend to all, he was truly loved!
- Tres and Robyn Cunningham , Savannah , Ga
My dearest cousin , not a minute has gone by that I do not wish I had more time to get to know you in life. I am very lucky to have gotten the chance to spend some time in our youth with you . Your memory will live on through the ones who hold you near , your light to never extinguish guiding us throughout this dark world .
- Genet Tall , El Paso , Texas
Sam, Mike, and Casey, My deepest sympathies. You are all in my thoughts and prayers.
- Leslie Marino, Savannah , Georgia
I did not know Sean, but I did have a few conversations with him. He was a very nice guy with a commanding personality and my heart hurts for the numerous friends of mine that are experiencing this loss. It is clear to me without even knowing him that he had a great impact on those around him and I can tell the island will forever mourn his loss. My condolences go to his family. I thank you for sharing him with the world and I regret not getting to know him better. That is my loss. My condolences also go to his countless friends. Seeing the love pour in him for is wonderful. May you all find peace in this time of sadness and the healing that follows. But for now, let yourself cry and hold each other up. That is what Sean would want. Fr. O'Brien may recite this poem during Sean's services, but if not, I'll leave you with an excerpt from "Death is Nothing At All" by Henry Scott-Holland… "Laugh as we always laughed at the little jokes that we enjoyed together. Play, smile, think of me, pray for me. Let my name be ever the household word that it always was. Let it be spoken without an effort, without the ghost of a shadow upon it"
- Anonymous, SAVANNAH, Georgia
It's with great heartache we hear of your tragic loss. We are so sorry, all our sympathy and love goes out to your grieving family. A donation was made in memory of your beloved Sean to his grandfather's Bernie House.
- Jeff and Martha Kurup Toquinto , Gaithersburg , Md
May the Lord receive Sean's soul into His divine Presence.
- Martina Rangel, Frederick, MD
Sam and Mike - you and your family have been so special and dear friends to our family over many years . While I only met Sean a handful of times , the word that comes to mind is "Soulshine" Sean seemed to shine with such a kind and full of life spirit . I pray God will keep you both and Casey in his loving embrace and comfort . Bill and Angela
- Bill and Angela Fielitz , Savannah , GA
Sean will get the last laugh when he experiences the miracle of the resurrection. Isaiah 26:19 He was looking at 35; how about eternity. His words and music live on in our heart and mind. Almighty God can never forget him. John 5:28,29. We know we are souls who die ,Ezekiel 18:4. That is the reason the resurrection is promised to awaken our loved ones from the grave. Jesus told Lazarus to COME OUT ,and he did, after being in the grave for 4 days. When Jesus calls, Sean will answer .Job 14:14. The name ,MacKenzie ,reminds me of a river in Oregon. The flow of life is eternal , with the promise of the resurrection. Jehovah never forgets us even if we rest until paradise. Please be comforted, "Enjoy Life Forever", JW.org Christian love, Sandy Wirfs
- Sandy Wirfs, Monroe,, Louisiana
Hughes family-I am so sorry to hear about Sean! I will always remember his infectious smile and as a smart, kind young man when I taught him in middle school. I am praying for peace and know that he is singing with the angels in heaven.
- Lisa Polychrones , Pooler , Ga
So sorry for a life gone too soon. Condolences to the family. Peace be with you.
- Jim and Mary Lamer, Palm Coast , Fl
We didn't know Sean well and had not seen him in a long time, but he was always so nice and respectful to us. Our son thought so much of him and Sean helped our son many times. We are so very sorry to hear of his death. The Di Silvestro Family
- Betty Ann & Chris Di Silvestro, Savannah , GA
Michael, Sam, and Casey Our deepest sympathies and prayers for you and your family. My fondest memory of Sean is when I had Thanksgiving dinner at your home and Sean came in the room to join us. He had a smile and energy about him that was infectious and genuinely wanted to get to know you were. I hope and pray that the memories will comfort you during this difficult time. Sending prayers for healing. You will always be in my prayers.
- Hunley Family, Bluffton, SC
Condolences to family and friends.
- Mike Kenny , Savannah , Ga
I didn't know your son but he looks like he was full of life. We are very sorry. I remember when Roger used to give them barbie dolls for Christmas, just for kicks and giggles. God bless you all
- Carla and Mickey Bell, Walthourville, Ga
Sean is my sons godfather. When I lived on wilmington Island I would see him everyday. He's my little brother and I am heartbroken. To his family I pray and wish for you to have the strength to move forward. I cannot imagine your strife. Please make it threw this and know Sean had another family that is more than willing to help and listen. I day this with much move and respect
- Matthew wiley, Guyton, Georgia
There is a quote that says you die twice. Once when your heart stops beating. Then later when your name is said for the last time. If that's the case, then Sean/Flo Chill will live forever. Always the wild man. Always the gentleman. I heard him play "Mad World" on the piano in a hotel lobby late one night several years ago. It was beautiful. I'll never, ever forget him. Prayers for comfort and peace to all of his loved ones.
- Amy Akins Moore, Pembroke , Georgia
There will never be another Sean. His positive outlook on life, and his positive energy. He was so funny and so kind to everyone. So talented and so full of life. We are absolutely heartbroken for his family and people closest to him. He will be dearly missed and always remembered
- Kevin and Alexis Gombert, Tybee Island, GA

A candle has been lit!
My heart breaks for you Sam and your family. Prayers for all of you.
- Kathy Smith, Guyton, GA

A candle has been lit!
Sam, Mike and Casey- My heart breaks for you. I remember when Sean was born and the adorable child he was. It has been many years since I have seen you but please know my thoughts and prayers are with you all.
- Kim Ayers, BOERNE, TX
Our hearts go out to you in your time of sorrow. A thought of comfort and comfort and condolences to the grieving family. Our collective hearts are heavy with sympathy.
- Nora Bright/Janet Pickett, Savannah, Geofgia
Sean lived a shorten life but touched so many lives and left his family some wonderful memories. In the days to come, may those memories give you peace.
- Carolyn Hart Clarke , Wilmington , North Carolina

A candle has been lit!
Prayers for the family & Hannah
- Beth Cushman, Thomson, Ga

A candle has been lit!
Prayers for the family & Hannah
- Beth Cushman, Thomson, Ga
Our thoughts and prayers are with you during this heartbreaking loss.
- Chris and Sandy Cooper, Pembroke , Ga

A candle has been lit!
Prayers for the family! Be strong Casey he would want that.
- Trey Leggett, Savannah, Ga
Our sincere condolences to the Hughes family. Sean was a special blessing to all who had the pleasure to know him. He was talented, always smiling, full of spirit, respectful, and had such a kind soul, he will be truly missed by our family. Rest In Peace, Sean, you will always be in our thoughts and prayers. Prayers and blessing to the family! Love, Marsheila Bush-Rhodes, Paul, Alex, Brandon and Courtney Rhodes
- Marsheila Bush-Rhodes & Family, Leesburg, Florida

A candle has been lit!
I love you so much, Hannah. ❤️ Please keep your head up!
- Lauren Wilson , Martinez , Ga

A candle has been lit!
"When we die, we will turn into songs, and we will hear each other and remember each other" My thoughts and prayers are with you, Casey and your family.
- Courtney Grooms, Savannah, Georgia
We are so sorry for your loss. Sean will be missed so very much by us and by many. He had the warmest soul and he shined so bright. We are praying for you during this difficult time, our deepest condolences. We love you Casey.
- FRENCH Family , Wilmington Island , Ga
My dear Sandy, words can not express the heartache I feel for you and your family, wish I could be there for you. Much love and Peace sent your way. May God bring comfort to the Hughes family... Mike and Sherie
- Sherie (Ashlin) Bowytz, Englewood, FL
Love you Hannah
- Jewel Wilson, Thomson, Ga
Love you Hannah
- Jewel Wilson, Thomson, Ga

A candle has been lit!
Mike, Sam and Casey- We cannot imagine what you all must be going through. Sean made a huge impact on everyone he met. What a beautiful, brilliant, shining soul, radiant with love and kindness! I know his light will forever burn in the hearts of all privileged enough to have known him. Please know that we are here for you.
- Mark and Denise Marvin, richmond hill, GA
Our family is at a total loss after hearing about Sean. Our kids were more like brothers than friends. Please know we have your family in our prayers.
- Walker and Gail Prescott, Savannah, GA
Mike, Sam & Casey, there are no words to convey our feelings for your loss. Please know that the Hughes family are in our thoughts and prayers. The world has lost such a vibrant young man of whom obviously made a difference in all the lives that he encountered. I imagine the conversations between Mike and Sean may have been similar to the old Cat Stevens song "Father & Son". He was obviously an exceptional Son, Brother, Grandson and Friend.
- Chuck McCallar & Family, Pooler, Ga
My deepest sympathies to Sean's family on their enormous loss. Although my acquaintance with Sean was all too brief I recall he always greeted me as a brother, even going out of his way to say hi and to give me a fist bump whenever he saw me. An intelligent, passionate and very talented man we had several in-depth conversations including one about his love for all things Australasian. He had an intense love of people and I was very fortunate to be somebody that he took an enormous shine too. Sean is indelibly etched upon my consciousness and memories as he is upon the many who were lucky enough to spend time with him.
- Richard Hayward, Savannah, GA
SAM MIke and Casey , Words cannot explain the pain this news brings to me. My prayers are with you as you find your way through this very difficult time. May time heal your hearts and keep you close.
- Jennifer Mottern, canton, GA
We are heartbroken for your loss and will keep you all in our prayers that some day you can find peace. We are not promised or guaranteed tomorrow and we all need to remember that. Love you guys.
- Blake/Tall Family, Stratford , CT
I only knew Sean through the then Wilmington Island Club, but with his brilliant smile, positive attitude and entertaining stories, he was always a delight to be around. I haven't seen him in many years, but he is an unforgettable, exceptional person. I know your grief seems unbearable. Please know that God is there to guide and comfort you, sending you friends and family to lean on and memories to cherish.
- Veronica Winstead, Savannah , Georgia
I'm so sorry to hear this. I love you all.
- Albert Wratten, San Marcos, Texas

A candle has been lit!
I didn't know Sean but the story of his life that I just read and all the people that wrote above tell me he was a very special person. I'm so very sorry for your loss. May the Lord wrap his arms around you all and comfort you in your time of great sorrow.
- Sheila Laszar , El Paso , TX
Sending Love to the family from Hunter Army Airfield.
- Sudan Salaam, Savannah, GA
Sending prayers to your Family
- Sudan Salaam, Savannah, GA
Mike and Sam, I am so sorry to hear of your loss of your son. You are in my prayers that God's love and great memories will comfort you.
- Eileen Ball (Patterson), Cape Coral, FL
Services under the direction of:
Fox & Weeks Funeral Directors, Hodgson Chapel
912-352-7200
Visitation

4:00 p.m. until 6:00 p.m. on Thu, November 04, 2021

Fox & Weeks Funeral Directors, Islands Chapel
4605 Hwy 80 East (map)


Savannah GA 31410

912-898-0900
Funeral Service

6:00 p.m. on Thu, November 04, 2021

Fox & Weeks Funeral Directors, Islands Chapel
4605 Hwy 80 East (map)


Savannah GA 31410

912-898-0900