Celebrating the life of
Robert Brookings Smith, II
June 01, 1934 - October 23, 2021
Isle of Hope, GA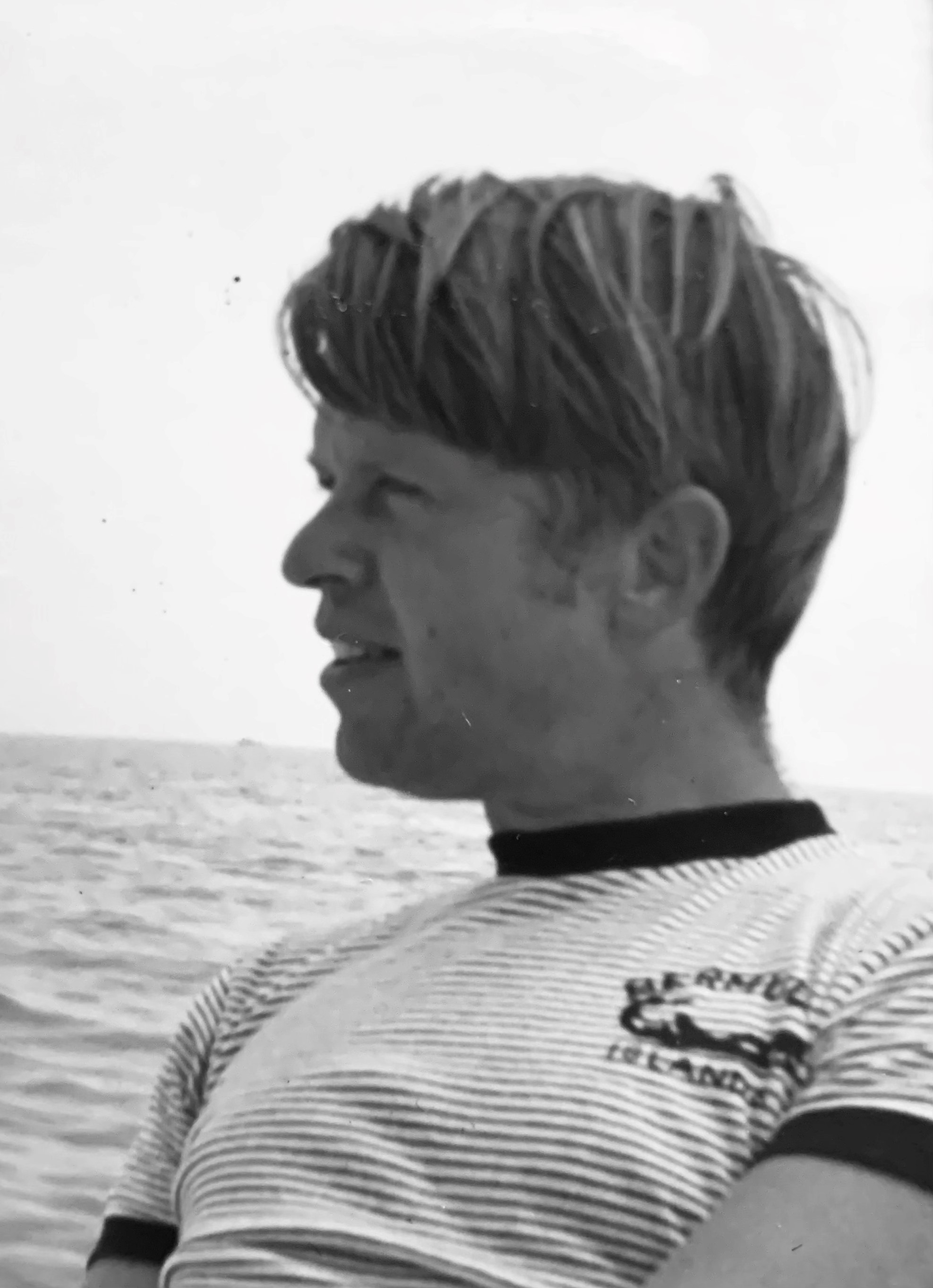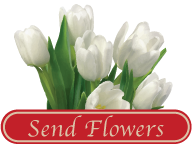 Robert Brookings Smith II, or "Bob," as he was affectionately known as to friends and family, passed away on October 23, 2021, with his three sons by his side at the Marshes at Skidaway Island in Savannah, Georgia. He was a devoted husband, father and friend.
A lifelong sailor, Bob called on many ports in his 87 years. Born in 1934 in St. Louis, Missouri, to Katherine "Taffy" and Alan T. Smith, Bob was the youngest of three boys. His boyhood home made quite an impression on Bob, as later in life he would compare all locations to the Gateway City. Bob attended St. Louis Country Day in Ladue, Missouri, The Hotchkiss School in Lakeview, Connecticut, and finally Yale University. With his sheepskin in hand, he was promptly drafted to serve in the Korean War, where his top-secret military training seemed to consist mainly of flying his small plane back and forth across Columbus, Georgia, and claiming an army exemption to any toll roads.
Trading his Cessna for a DC-3, he took to the skies for Republic Airlines, before settling in for a long career as a 737 pilot for United Airlines. While with United, a young red-haired stewardess and model, Kathleen Lally, happened to bring him dinner during a flight. They would continue to dine together for the next 40 years.
Finding a harbor in Annapolis, Maryland, Bob would go on to amass of collection of unseaworthy boats, from "Bracer," a Tartan sailboat, to "Quoth," a Century Raven, and "Bobby Sox," a Century Coronado. Most of these vessels can still be found on the bottom of the Chesapeake Bay. While on dry land, he found time to toil on his invention, the "Leverbike," a unicycle contraption that nearly maimed several neighborhood test subjects, as well as a detective novel that is widely viewed in literary circles as the most unintentionally funny book ever written.
Following retirement, Bob decided to reef his sails against the cold wind and state income tax and took a southerly course to Amelia Island, Florida. While there, he took up golf with a vengeance, spending tens of dollars on off-brand clubs in a valiant effort to knock his purloined range balls past the ladies' tee. He was a founding member of the Saturday Morning Old Golfers (the "SMOGS"), a rogue's gallery perhaps most infamous for always double bogeying the 19th Hole. It was in Florida that he was joined by his beloved dogs Phoebe and Atticus, and later, Cammi, a spaniel who would remain his companion until the end.
In 2010, Bob and Kathleen moved to Savannah, Georgia to be closer to family and dropped anchor on Isle of Hope. Luckily for Bob, new friends were waiting around the corner at the Driftaway Café, where he earned the moniker "Two Soup Bob," and was known for wearing a sweater as a cape and for his trademark 5% gratuities. And when he found his way to the Marshes, he wasted no time in befriending the entire staff—including his favorite friend and bartender Xavier.
The one waypoint Bob returned to throughout his life was Harbor Springs, Michigan. Spending nearly 85 summers on the shores of Lake Michigan, Bob never missed a party or a sailboat race. His stories and kind heart were always welcome on any porch, as well as his insightful commentary on the old cook's courage in Gordon Lightfoot's magnum opus, "The Wreck of the Edmund Fitzgerald,"which could be heard playing from the cottage from June to September.
While yachtsmen of old brought home souvenirs from exotic ports of call, the only thing Bob took from his travels were friends. From St. Louis to Annapolis, from Michigan to Amelia, and from his last berth in Savannah, Bob collected friendships that would last a lifetime. Never one to seek attention for his many generous charitable contributions, they will not be listed here. The only monument that our Dad would have wanted were his dear friends, steadfastly standing by him to the end.
It is with heavy hearts that we wave goodbye as Bob sails over the horizon. From his kids to their Captain, in the words of Jimmy Buffett:

He's somewhere on the ocean now
A place he outta be
With one hand on the starboard rail
He's wavin' back at me.
Bob is survived by his four children: Robert B. Smith, III (Ginger), Christopher H. Smith (Nikki), Jonathan B. Smith (Shannon), and Molly S. Wilson (David). He is also survived by his beloved grandchildren: R.B. Smith IV, Alexandra Smith, Finn Smith, Connall Smith, Chloe Smith, J.P. Moccia, Katie Moccia, and David Wilson.
Bob will be buried in Harbor Springs, Michigan next to wife Kathleen. A celebration of Bob's life will be held at a later date in Savannah, Georgia. In lieu of flowers, the family requests that remembrances be made to a place where Bob volunteered as a dog walker and animal lover: The Humane Society for Greater Savannah, 7215 Sallie Mood Drive, Savannah, Georgia, 31406 or .humanesocietysav.org.
GUEST BOOK
Bob was certainly one of a kind and has and will continue to be sorely missed by the "Sandfly Board of Directors" here at Driftaway Cafe. Our prayers are with his family. Dwell on the fond memories and know there were many!
- Robyn & Michele Quattlebaum, Savannah, Ga
I so enjoyed working with Bob in physical therapy sessions at The Marshes. He always kept me on my toes and I will greatly miss walking down the hall at work and hearing "Hey babe, let's go get a drink"! I will miss him! ❤️
- Cathy Smith, Savannah , GA
I only met Bob a few times,we really enjoyed those meetings , and always had a good time.I feel for your loss and I hope that you comfort in the memories that you have written.
- Fran & Joanna Topolski, Flemington , New Jersey
I live in Saint Louis and have enjoyed Michigan with my family for most of my seventy years. I was touched and inspired by this story of your father's life. Country Day, Yale and then a 737 pilot for United, and so much more. His appreciation for important basics and the goodness that surrounds that. Sailing, those special boats at the bottom of Chesapeake Bay, his innovation, effort to make friends, and all the rest. Most impressive is the way his life's story was written by one or more of his sons and that the three of you were with him in the end. That speaks volumes and know he will be near each of you until your final sail. God bless your Father and your family. Stephen McLaughlin, St. Louis
- Stephen McLaughlin, Saint Louis, MO
I'm 71 yo and read the obits every morning. Sometimes certain names catch my eye, his did for the Robert Brookings, maybe because of Brookings Hall at WU. This obit was one of the best written I have ever read. It showed glimpses of his life and interests without putting him on Mt. Rushmore. More importantly it was written with love. I truly feel as if I know Mr. Smith and wish I had met him. I think my fave is the line given to Bob and golf. My condolences, as my father has been gone for 13 yrs and I still wish I could sit with him one more time. Yours definitely left a legacy.
- Mike McGrath, Ferguson, Missouri
I knew Bob for over 50 years it was never a time when he'd see me that he didn't have a smile on his face and a funny story to tell. MY last good memories of Bob what's spending time in Harbor Springs with him 2014 through 16 where I believe him to be the mayor of Harbor Springs because he knew everybody and everybody knew him. A really great guy I think everybody who knew him will miss him
- John Blanchard, Florissant, Missouri
Bob, We sure had some good times together on our trips to Switzerland, The Bahamas, and Central America. Robert was always in good spirits and great company. I am sorry that his sad departure leaves me as the only survivor of the original board members. Doris joins me in sending you and the family our sincere condolences and best wishes for the future.
- John Wolfe, Flancourt Catelon. 27310, France
Bob was kind and bright but more complex for me to write...the narrative below by Chris Freeman does catch Bob's approach to golf and life..."what???me worry??? (not)" Life is like a round of golf With many a turn and twist. But the game is much too sweet and short To curse the shots you've missed. Sometimes you'll hit it straight and far Sometimes the putts roll true. But each round has it's errant shots And troubles to play through. So always swing with courage No matter what the lie. And never let the hazards Destroy the joy inside. And keep a song within your heart Give thanks that you can play. For the round is much too short and sweet To let it slip away. — Criswell Fre
- richard bolt, Big Canoe, ga
Services under the direction of:
Fox & Weeks Funeral Directors, Hodgson Chapel
912-352-7200
A Celebration of Life Will Be held at a later date