Celebrating the life of
Doreen Higgins
January 24, 1926 - October 05, 2021
Doreen was a wonderful wife, sister, aunt, stepmother, cousin, friend, neighbor and will be deeply missed.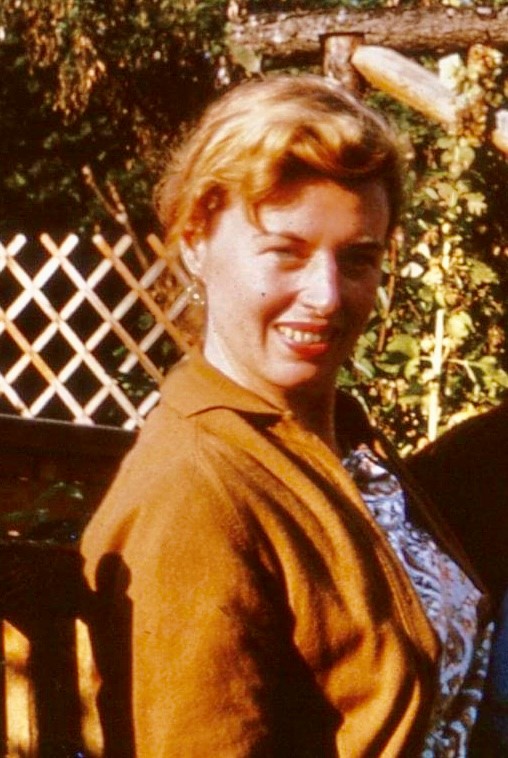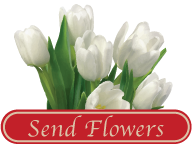 It is with profound sadness that we announce the death of Doreen Higgins (nee Morris) on October 5, 2021. She was born on January 24,1926 in London, England, daughter of Gladys Annie (Orchard) and John Rowland Morris. She went to school in London with the exception of a couple of years during WWII when she left to stay with relatives in North Wales for safety.
Upon her return, she finished her schooling and received a Sociology degree from the London School of Economics in 1947. Wanting to move to America she went to Manhattan and sought work in the Advertising business. She also worked for Airlines companies and later, General Foods. She lived in Manhattan, and then Mahwah, New Jersey
for about 30 years before moving to Georgia USA.
Doreen loved to travel and enjoyed many trips to Canada, England and France to visit and travel with her brother, David and his family and with her stepchildren.
Doreen had a great love for dogs and had many canine friends during her lifetime; it was important to her that she acquire them from the local dog shelter.
Doreen loved to cook especially for friends and family when they visited.
Doreen was generous with her time and money, and shared it often with her nieces, nephew, step daughters and stepson who will all miss her immeasurably.
She furthered her education earning a degree in Criminal Justice in her later years. She also befriended her brother's graduate students from China and learned Chinese. She wrote a book for children in English and Chinese called "The Story of Little Dog". Through daily reading of her favorite newspapers, she kept up with current events locally and globally.
Doreen and her late husband, Jim Higgins enjoyed living in Mahwah, New Jersey before retiring, and Skidaway Island, Georgia afterwards. In the latter, they played golf and made many friends in the community. Sadly, her husband passed away in 2001.
Doreen was an active member of the local Skidaway Island Rotary Club.
Doreen was predeceased by her parents, and her husband, James Higgins. She is survived by her brother, David Rowland (Kathleen) of Fredericton, NB, Canada; her nieces, Hazel (Ben) Morris and Kate (Terry) LeBlanc; and nephew, Steven (Marrianne) Morris; her stepchildren, Kathleen Meade, Lisa Perkett, Stephanie Selvaggio, and Charles Higgins; her good friend and neighbor, Julie Heintz; her good friend, Rita Gervasi; grandnieces and nephews; several cousins in England and Wales, and many friends on Skidaway Island.
Doreen was a wonderful wife, sister, aunt, stepmother, cousin, friend, neighbor and will be deeply missed.
GUEST BOOK
Love you and miss you Aunt Doreen.
- Hazel Jane Morris, Fredericton , New Brunswick

A candle has been lit!
- Morris family, Fredericton , New Brunswick

A candle has been lit!
Doreen was a friend of many years. A regular lunch companion of Irene and a regular for dinner at our home we shall miss her entertaining conversation and, particularly as Brits, her recollections of her experiences during WWII. She will be missed.
- Frank & Irene Thornley , Savannah , Ga
Will miss my amazing aunt
- Kate LeBlanc, Saint John, New Brunswick
Doreen will be deeply missed, her kindness and passion to help has made a big difference in our lives. She became a friend to our family shortly after we arrived in Canada from China. She was always patient and willing to teach us the proper use of English words when we got stuck during our conversations. Our daughter was 2 when we arrived. She has many font memories about the toys from Doreen that time. The last time we spoke was during the Christmas season of 2020. Her voice was so clear, and her hearing and memory so good. Every time we spoke, it was hard to believe that she was in her 90's! We deeply miss you, Doreen. May God bless you in Heaven!
- Lietai and Dawn Yang, Carson City, Nevada
Services under the direction of:
Fox & Weeks Funeral Directors, Hodgson Chapel
912-352-7200