Celebrating the life of
John A. Shallal, M.D.
November 22, 1942 - September 23, 2021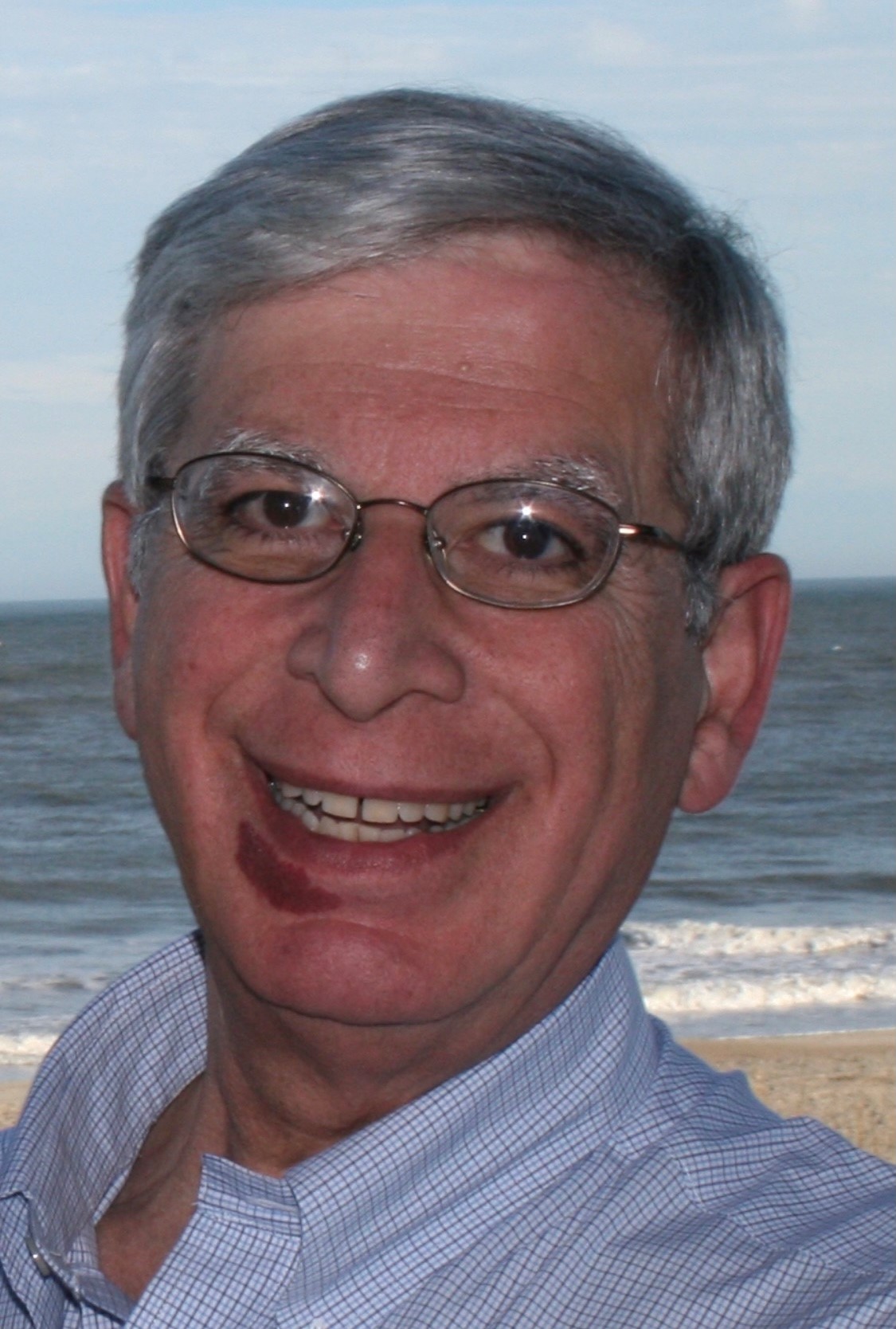 John A. Shallal, M.D. was born November 22, 1942, in Telkaif, Iraq into a strong and solid Chaldean Catholic family. One of ten siblings, he and his family immigrated to Detroit, Michigan in the late 1950's where he was instilled with great spiritual strength,confidence, and promise.
Realizing his immense intellectual capacity, the Jesuit University of Detroit admitted him at the age of sixteen to their College of Engineering and graduated three years later with honors with dual degrees in Electrical Engineering and Advanced Mathematics and Quantum Physics. He was quickly recruited by Ford Motor Company to computerize the first industrial steel plant in River Rouge, Michigan. With the outbreak of the Vietnam War, he was asked by Chrysler Defense Engineering, under the creation of Robert McNamara, Secretary of Defense, to direct a team committed to establishing a computerized portion of a tank to protect the sleeping soldiers at night from the attack of the Viet Cong. An infrared ballistic system was developed to detect movement and activity in the night and installed to protect human life. This innovative humanitarian work when completed served to inspire the academic curiosity of his mind and instilled a deep conviction to understand the human body and the essence of the functioning life.He was accepted into the University of Michigan Medical School and began to excel in his studies. In May of 1968, he married another Jesuit University of Detroit graduate in microbiology, Julita Kvedaras. This was the beginning of a fifty-three-yearcommitment to family, pursuit of academic excellence, and ingenuity and dedication of preserving and fostering both the physical and spiritual aspects of human life. He received his medical degree with distinction and published multiple research studies. His infant son's first steps were to his graduation as a Doctor of Medicine. The academic road continued with the beginning of a surgical residency at the Mayo Clinic in Rochester, Minnesota. He emerged from the rigors of a general surgeon's training with emphasis on cardiothoracic surgery. His surgical education was guided by the pioneers of open-heart surgery and a close bond to the protection of the heart was formalized. After several tornado encounters and years of bitter cold, he moved his family to Emory University in Atlanta, Georgia for a two-year stint as Chief Resident of cardiothoracic surgery. He was emersed in gratifying work and achieved his Board certifications in general surgery and cardiothoracic surgery with genuine applause. He became a Fellow of the American College of Surgeons, Diplomate of the American Board of Thoracic Surgery, Fellow of the American College of Chest Physicians, and accepted a faculty position in the department of surgery at the University of North Carolina at Chapel Hill School of Medicine. His academic position opened the doors of renewed innovative research and development at times teaming up with Duke University research teams. In partnership with Medtronics Corporation, he devised the concept of the cell saver, a machine that is used in surgery (especially open-heart surgery) to help recirculate the patient's own blood, which is lost during surgery, reducing the need for blood transfusions. He perfected atrial septal defect surgical techniques by creating the defect in lambs in utero and then surgically correcting the defect in the newborn. He carried many lambs home wrapped in his children's baby blankets to be bathed and fed until strong, if the lamb's mother refused them. His data served to be protected and his success in correcting human babies born with the defect was outstanding. These children (once grown up) with their mother's would recognize him in the community and come to him to share how strong their sons and daughters had grown to be. He loved to train, lecture, and prepare his residents and he was recognized by them as Teacher of the Year for several years. These many academic years served him with many invitations to top medical engineering and mathematical honor societies, extensive research publications, lecturers, and key-note speakers in numerous scientific congresses and meetings. He was an academic at heart. But his spiritual side still yearned for the simplicity and complexity of patient care and to help ease human suffering. So, in 1980, lured by his Mayo Clinic colleagues, he brought his innovative spirit, academic expertise, and altruistic inspirations to private practice in Savannah, Georgia. He established Savannah Heart and Lung Institute and spent the next forty-one years joyfully and prayerfully taking care of patients with expertise,kindness and understanding. In 1995, he experienced his own medical vulnerability and underwent emergency open heart surgery, ultimately having angioplasty and stent placement at Emory University. He slowed his physical pace and surgical rigor to concentrate on cardiovascular disease and became absorbed in the expert care of his patients. His family of three children and eight grandchildren loved him dearly for as they put it "He, Papa John, was all heart". He was all kindness and understanding. His first grandson, Christopher Shallal, is an embodiment of his legacy of unbelievable academic, intellectual capacity and innovation. Christopher worked on the new 3D printed ventilator splitters at Johns Hopkins University to ease the heavy ventilator demand during this pandemic while simultaneously continuing biomedical engineering studies here and in Singapore and presenting research papers to the Institute of Electrical and Electronics Engineers. Although vaccinated, John became ravaged by COVID-19 and its complications and was put on a ventilator at Memorial Health University Medical Center on September 11, 2021 to sustain his life. On that very day and hour, Christopher Shallal entered the dual program of Harvard Medical School and MIT Engineering and was in his first medical school class in Cambridge, Massachusetts. Dr. Shallal lost his fight for life on September 23, 2021, at 7:52 PM. His indomitable spirit and legacy lives on in the hopes, dreams, and infinite potential of all of his grandchildren. Selflessly helping people was his core. He was all heart.
He is survived by his wife and love of his life, Julita; sons, John Thomas (Denise) and Andrew (Emily) of Charlotte, North Carolina; daughter, Audra Shallal-Platov (Ilya) of Paris, France; eight beautiful grandchildren, Christopher, Nicholas, Peter, Jack, Davis, Caroline, Andrei, and Alexander; adoring siblings, Jalal Shallal (Nawal), Jalila Kainaya (Nashat), Jamal Shallal (Lillian), Julia Khami (Michael), Janette Shallal, Jane Shallal Kittel (John), Jack Shallal, Joseph Shallal (Lillian), and Jefferson (Jim) Shallal; sister inlaw, Virginia Hatzenbeler; as well as 26 nieces and nephews and 33 great-nieces and nephews. John was proceeded in death by his parents Aziz and Mary Shallal.
The Funeral Mass will be held at 11:00 a.m., Wednesday, September 29, 2021, at St. James Catholic Church with visitation and rosary at 10:00 a.m. in the church annex. Burial will be in Detroit, Michigan.
In lieu of flowers, please send donations to the Perpetual Adoration Chapel at St. James Catholic Church in Savannah (8412 Whitefield Ave, Savannah, Georgia 31406).
GUEST BOOK
So very sorry, a terrible loss. John was a gentleman and an incredible , deeply caring physician. Marvin owed his life to him .My children and I will never forget.
- Amick, Savannah, GA
Dr. Shallal is and was a great man. I send my deepest condolences and loving prayers to your family.
- Tiffany Simpore, Savannah, GA
So very sorry to hear of Dr. Shallal's passing and my deepest sympathy and prayers to his family. He was an incredibly caring and brilliant physician and will be greatly missed.
- Warren Chamberlain, Savannah , Georgia
I am so sorry to hear this my condolences goes out to his family Dr Shallal was a great doctor
- Beatrice Green, Savannah , Ga
My family, especially my brother and I extend sincere condolences to the Shallal family. Doctor Shallal has been a part of our family immediate and extended for so many years. He has helped us through so many medical crisis's. Fussing at us and joking with us, as he provided medical care. I and my brother have so many Dr. Shallal memories and we will miss him so much.
- Renee & James Mack, Savannah, Georgia
I am so very sorry to hear of Dr. Shallal's passing. I have been a patient of his for over 30 yrs. It is a great loss to me and the community as he was a caring and brilliant physician. I was very fond of him and will miss him greatly.
- Agnes Chamberlain, Savannah , Georgia
I send my deepest sympathy. Dr.Shallal was a kind gentleman and great physician. May God bless each of you.It was a privilege to take care of his patients.
- D.Pierce RN, Savannah , Ga
Savannah lost it's most dedicated, passionate, and experienced doctor. I always admired John's work ethic. He always invested extra time with his patients and answered each question with a detailed explanation. He used models of lungs and a heart to help his patients comprehend complicated terms. On several occasions he took time out of his schedule to find lower priced alternatives (tests and medications) at my request. Given his accomplishments he was extremely modest. May he rest in peace. Seth Kolodny
- Seth Kolodny, Herndon, VA
My mama loved Dr. Shallal! He saved her life over and over. I remember he was so funny when I carried her to see him putting her and me at ease. He was there when she died too. Trying to help her again. My sister (Joan) and I were so Grateful to have such a wonderful, caring physician for our mother Mary Hanberry. I'm sure she will see him in heaven❤️
- Pat Campbell, Richmond Hill , Ga
My wife Maria and I share the sadness of the family and offer condolences to his family. I have not met Dr. John God bless his soul I know many of his siblings, may God bless you all
- George Garmo, Farmington Hills, Michigan
John was one of the finest men I've had the pleasure of knowing! Brilliant ,kind , generous and extremely caring. God bless.
- Jamesdeanrobbins , Savannah , Georgia
Dr. Shallal will be greatly missed. His patience and dedication to people's wellbeing was appreciated beyond words. You all have my family's deepest condolences.
- Katrice Y Hill, SAVANNAH, GA
As one of Dr. Shallal's patients, it was a shock when I received the news of his passing. He was very spiritual and kind. I will truly miss him. My sincere condolences to Mrs. Shallal and the entire family. I pray God give you all the comfort, strength and love you will need during this most difficult journey. Dr. Shallal will be missed by all who were blessed to know him. Gone but not forgotten.
- Rosalyn Solomon-Gist, Savannah , Georgia
What a great loss to the world. Dr. Shallal will be missed by so many. He was the best doctor we've ever had. Rest in Peace
- Phet & William Lipes, Savannah , GA
There are no words that can express the loss that our family is experiencing by losing Dr. Shallal. He was more than a doctor; he was family. His dedication to treat his patients with kindness, compassion, love, and understanding was and will remain unmatched. Being our family doctor for over 30 years, he will surely be missed; Savannah has truly lost one of its brightest, most compassionate doctors. Our condolences to his family and to those whose lives he's touched that are feeling the same as we are. Rest in Peace. Much love, Ica and Terry Roberts
- Terry and Ica Roberts , Hinesville , GA
I would like to extend my deepest sympathy to the family of Dr. Shallal I am forever grateful for the care that he has given myself and my family. Dr. Shallal was a very caring and knowledgeable physician who cared deeply about his patients, such a great loss to the community
- Patricia Daniels, Midway, GA
Dr Shallal will be greatly missed. I will miss having conversations with him while waiting for my partner, Patrick, to be seen by him. He truly extended his life for the few more years that he lived with the heart condition he had. Since the doctor had similar problems, he could sympathize with his patients and spend the time they needed. A rarity in medicine these days. May he now Rest In Peace and May Light Perpetual shine upon him.
- Eric Kewis, Savannah, Georgia
Our love and prayers are with you precious family. We are so deeply saddened to hear of Dr. Johns' passing. We always enjoyed Johns' special smile, wit, kindness and conversations Our memories remain so very dear. Our prayers will continue for comfort and peace for each of you.
- BJ Tanner, Richmond Hill, Ga
I am so sorry to hear about Dr. Shallals passing. He was a wonderful man who loved his Lord.He was a great Doctor who cared about his patients. Loved his family and his office family. As one of his patients and friend, I will miss him very much. My condolences to mrs. Shallal family and friends from : Kathy Stanfield.
- Kathy Stanfield, Pembroke, GA    -    Georgia

A candle has been lit!
My warmest thoughts and prayers are with Mrs. Shallal and their family. I have never known such an interesting man. He was my physician for a short time; but, he was also was the closest person that cared for me. I've no family here and felt secure knowing I had a extraordinary Dr in case something happened. I will never forget him❣️
- Elizabeth U. Beninati, Savannah, Ga
My Dr.John Shallal will be missed by me he was like a dr/family and I can't understand why him but I have to so my condolences to Mrs Shallal and family plus Mrs Connie
- Regina Bell-Irwin, Savannah , Ga
No words to describe a man with such brilliance, kindness, gentleness, and caring. He wasn't just a man who had one career, he made our world better in many ways. Godspeed.
- Van Robbins, Savannah, GA
We are truly saddened with the passing of Dr. Shallal. He was our physician and friend for many years and we felt so fortunate to have him in our lives. His knowledge and caring guided us through many years of difficult times. Condolences to all the family, especially Mrs Shallal. May his memory be eternal.
- Cynthia Mamais, Savannah, Ga
To the family my condolences Dr.Shalla was my Doctor for many years he was like family I will miss him this hit hard I will never forget him my prayers are with the family
- Demetress Nixon, Savannah , Georgia
Our deepest condolences on your loss.
- John & Jo Dulin, Savannah, GA
Dr. John Shallal will be greatly missed. He was a very kind man that was always very kind, respectful and caring. Let me not forget, he liked to tell jokes and make his smart remarks that would have the whole office laughing. Dr. John Shallal, you will be greatly missed and always remembered. My heart goes out to all that was touched by his humor, wittiness and expertise. Especially his family and staff. Yourlinda Harris (patient)
- Yourlinda Harris, Savannah, Georgia
My mother Shirley McInnis is his longest living patient with Sarcoidosis. He was my mother's doctor and friend for over 33 years. He was strong role model for me her son. He has saved the lives of so many. I wish him godspeed and send love to his family. The world is a poorer place without him. He was the reason I continued my education. His guidance was a beacon in the darkest times.
- Shirley Ann McInnis and Omarr R. McInnis, Savannah, GA

A candle has been lit!
Dr shallal was a great man that cared and listened my sympathy goes out to his family he helped with my condition and saved my life he will be missed greatly
- Ron H Bryant, Savannah, Georgia
Condolences to the family of Dr Shallal. I appreciated him for taking the time to explain to me in plain terms, my various conditions. He maintained a pleasant demeanor which made office visits less stressful. Rest in heavenly peace, Dr. Shallal.
- Frances James, SAVANNAH, GA
This news is so heartbreaking. Dr. John A. Shallal was such a loving caring doctor and person. He went above and beyond for his patience as myself to show his care and love. I looked at him as Family and had much love for him he could always bring a smile to my face to my worst days. I send my condolences to his immediate family I know he will be missed always he was one of the good guys and one of the smartest people I've ever met.
- Robert Cail, Savannah, Ga
Dr. Shallal was one of the best men I've ever known. He will be sorely missed by not only us, but all who knew him. He's looking down smiling on all of us now.
- Todd Adams & family, Gilbert, AZ
Shallal - Our Carberry family share our deepest condolences to you and your extended family.
- Carberry Family, Charlotte, North Carolina

A candle has been lit!
So sorry to hear of the passing of Dr Shallal. He will be truly be missed.
- Patrick & Jacqueline, Pooler, GA
I'm sooo sorry to hear about Dr. Shallal.. He was my PCP and he took great care of me.. He was a tremendous man and doctor.. Fly high Doc!!
- Tameka Burroughs, Hodge, LA
I'm in complete shock and heartbroken! Dr. Shalal, was the best doctor my wife and I have ever had! He truly cared about his patients. He diagnosed my wife's cancer after 5 other doctors just pushed her to the side. I came to him with a headache and he cared enough to send me to get a CT scan. The scan showed that I had bleeding on the brain. My wife and I send our condolences to his lovely wife, children and family!
- Corey & Kimberly Mayo, Richmond Hill , GA
He was a awesome doctor my mom he n not only her but 4 me as well n he always put his patients first....all i can say is he will be truely miss so with that being said sleep with with the angels n thanks again 4 everything u did 4 my mom and me
- Anderson, RICEBORO, Georgia

A candle has been lit!
I am so sorry for your loss. Dr. Shallow was the best. He took care of my father for many years before he passed away. I thought the world of Dr. Shallal and he will be greatly missed. If we had to go to Savannah to see Dr. Shallal I would bake him and Ms Shallal a pound cake and take it to them. Loved Dr. Shallal. R.I.P. Dr. Shallal.
- Cindy Brady, HINESVILLE, GA
He was my doctor for many years. He was the kind of doctor that would take the time to talk to his patients unlike most doctors now days. I just received the letter today of his passing and am deeply hurt. He was more like a friend than a doctor. I will miss him greatly. Rest in peace my friend.
- William Denham , Metter , Georgia
I have no words to express the passing of Dr. Shallal , he was one of a kind. He had a gentle spirit and kind heart which is rare in some doctors. I was referred to him by my good friend Ica she spoke so highly of him and on our first encounter i knew he was the right fit for me, because of his sheer kindness and true caring about me and all his patients , he took his time with you and addressed all your concerns. He will forever be missed. My deepest condolences to his whole family and the people who's lives he has touched in some kind of way. Rest in Heaven, Gone but Never will be Forgotten. Virginia and Corey Harvey
- Virginia Harvey, Hinesville, Georgia
Sharif my deepest condolénces What a great MAN Let him Rest In Peace
- Sami Paul TAWIL, Paris, France
Sharif my deepest condolénces What a great MAN Let him Rest In Peace
- Sami Paul TAWIL, Paris, France
Sharif my deepest condolénces What a great MAN Let him Rest In Peace
- Sami Paul TAWIL, Paris, France
We just learned of Dr. Shallal's passing. Our hearts are broken. Our heartfelt condolences go out to the Shallal family and the office staff. Dr. Shallal was a fine gentleman with a brilliant mind and a caring soul. We could never adequately express our thanks for the extraordinary care he has provided to our family for over 25 years. In that time, Dr. Shallal was far more than a physician. He was also a trusted friend. He will be be greatly missed by so many.
- Bill and Marie Gaskin, Springfield, GA

A candle has been lit!
My condolences to Dr.Shallal's family, he was a great and caring provider.
- Tasha Whitaker, Springfield, Ga
Dr Shallal was in class all by himself and unmatched in skill or heart. When I first met Dr Shallal, I was taken aback because he yelled at me like I was his child for not following his instruction. But this only showed that he cared about his patients. I'll miss our visits which consisted of discussing my care with each one of us on phones sometimes looking up possible solutions or bouncing our best comedic routines off each other.
- JAMES BLAND, SAVANNAH, Georgia
So so sorry to hear this my condolences
- Gloria Bentley, Savannah, Ga
Services under the direction of:
Fox & Weeks Funeral Directors, Hodgson Chapel
912-352-7200