We have been made aware that families being served by Fox & Weeks are being contacted by individuals requesting payment over the phone. Fox & Weeks will not contact a family requesting payment over the phone. Please contact the Savannah Police Department immediately if you are contacted and asked to make payment over the phone. Please contact Fox & Weeks if you have any questions.
Celebrating the life of
David R. Bothwell
Passed away on August 13, 2021
He was also a wonderful source of advice, inspiration, and emotional strength for anyone who needed it. Truely, one of a kind.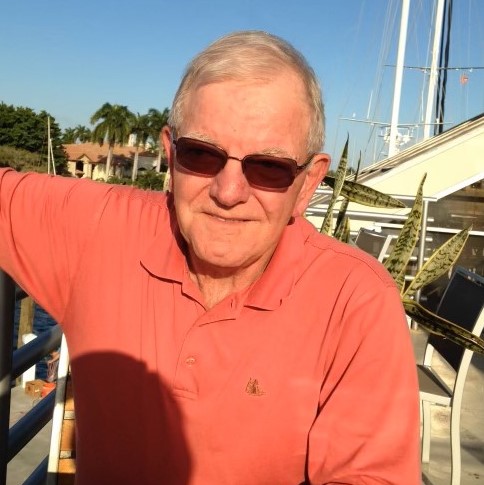 To view a live stream of the service, please click on the link below.
David Robert Bothwell 72, of Savannah, Georgia passed away Friday, August 13, 2021. David was born in Burlington, Vermont along with his older siblings James and Diane, both deceased. David is survived by his wife and best friend Nadine with whom he shared 35 wonderful years of marriage. He took much pride in his children and grandchildren: daughter Gina Bothwell Abbott, her husband Mark and their children Cameron & Olivia; son David Bothwell, his wife Elizabeth and their children Quinn & Reece; daughter Lauren Bothwell; and his devoted English Cream Golden Retriever, Savannah. He is also survived by his partner-in-crime and cousin, Maureen Rees and sister-in-law Pam Bothwell.
In 1965, David left high school after freshman year, forged his mother's signature and enlisted in the U.S. Marine Corps. By the young age of 19, he was a sergeant in the Marine Security Guard responsible for guarding the embassy of Saigon during the Vietnam War. David was severely wounded during the Tet Offensive while fighting hard to protect the Embassy. His personal decorations include the Purple Heart Medal, National Defense Service Medal, Vietnamese Service Medal, Vietnamese Campaign Medal and a Good Conduct Medal.
David went on to earn two Bachelor's degrees and then his Master's degree in Business Administration which led to a business career that spanned many years and continents. He was most widely recognized as a "Corporate Turnaround Specialist" and shared his knowledge and expertise through many publications and television interviews. His talent could turn unprofitable companies into booming businesses. David took much pride in his strong work ethic, unfaltering integrity, and strong political views, all of which he instilled in his children and grandchildren.
David was always up for fun and adventure. From camping with his family at Hershey Park, to skiing with them in the Swiss Alps, to sailing miniature boats in a Paris fountain, to tracing his ancestry in the Village of Bothwell Scotland, David loved to travel and create memories.
His booming voice earned him the self proclaimed nickname of "Fog Horn Leg Horn." David's quick wit and outrageous but true stories would make you cry tears of laughter. This man knew how to tell a joke and light up a room. He was also a wonderful source of advice, inspiration, and emotional strength for anyone who needed it. Truely, one of a kind.
An avid golfer and member of The Landings Club at Skidaway Island, David enjoyed his weekly men's golf league where he made the best of friends. The comradery and competitiveness were the right combination for this golf fanatic. He loved playing in the Senior Club championship, where he would often finish at the top. Most Sundays you could catch David and Nadine playing a round of golf, often joined by friends. Some of his favorite moments were sitting with Nadine and Savannah on the lanai enjoying a glass of wine watching activity on the marsh. David, would say with a grin, "I've lived a pretty good life."
David touched countless people throughout his life and those relationships were a gift. David's inspiration, wisdom, humor, love, and strength will stay with all that had the privilege of knowing him.
Online condolences may be sent at www.foxandweeks.com, and a Memorial Mass followed by a reception will be held at St. Frances Cabrini Catholic Church on Saturday, October 16th at 11 a.m.
Should family and friends desire, contributions in his memory can be made to The Landings Military Family Relief Fund by sending checks payable to SCF LMFRF to Savannah Community Foundation, 2225 Norwood Ave Suite B, Savannah GA, 31406.
GUEST BOOK
I will always remember his voice and how my father and him would exchange stories of Vietnam. Will miss him dearly as he was the last member of my paternalgrandmothers side of family. I wish Nadine and Gina and David and Loren all my wishes of a easy time to grieve and heal, wish I could be there but not able to be. I love you all and please keep in touch as we are all thats left.
- Brad Bothwell, Grand Junction, Colorado
Our deep sympathies to Nadine and family. we first met david on a Discovery trip to The Landings. he and Nadine were so kind to us That it helped confirm that moving to Savannah would be a good decision.RIPDavid
- Mike&Lucy monahan, Savannah, Ga
Dear Nadine, Gina, David & Loren, It is with our deepest sadness we sign this guestbook today. We loved Dave so very much. He was not just our brother-in-law but a best friend as well. He will be greatly missed. Our hearts & prayers go out to all of you.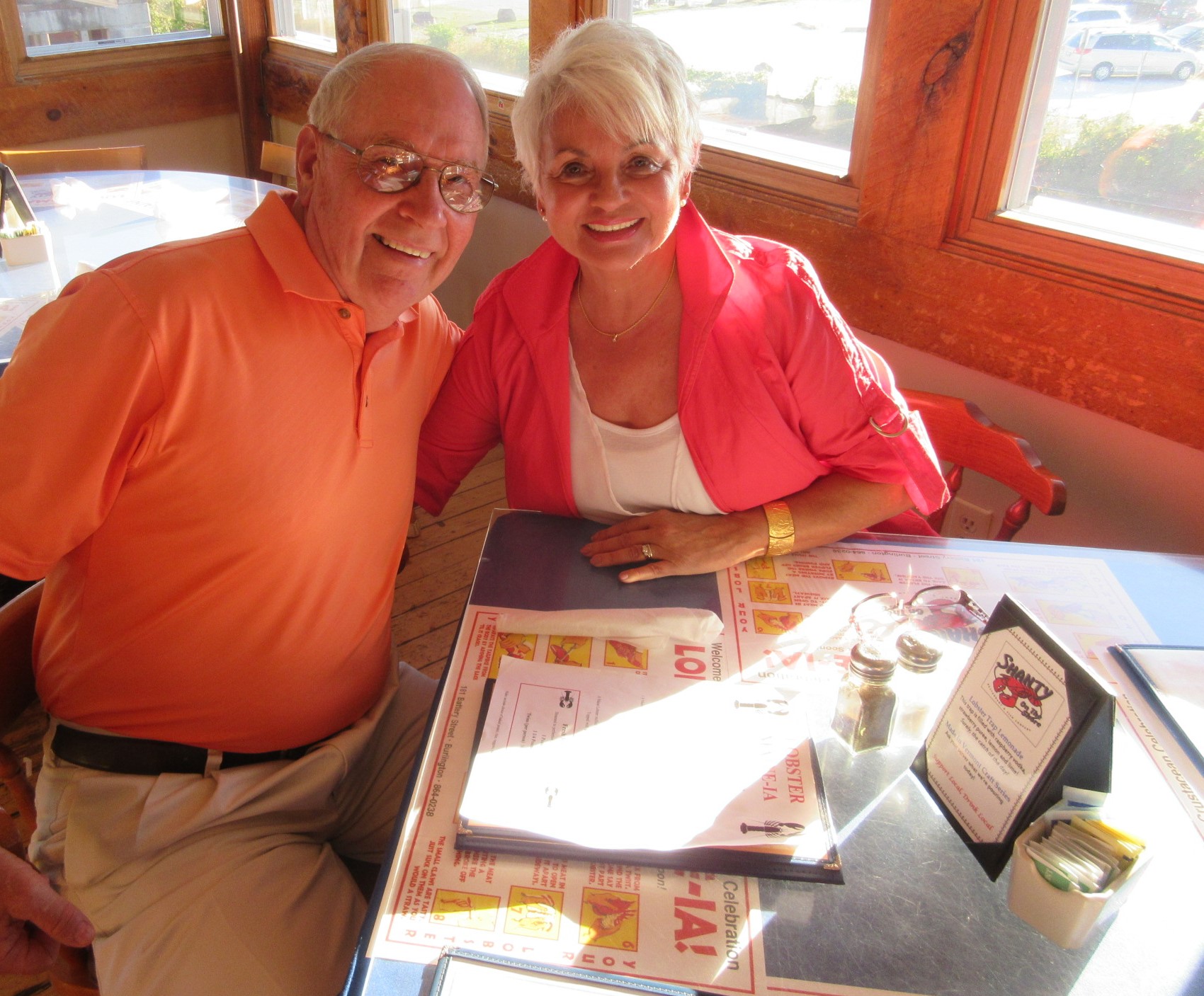 - Bill & Judi Roach, The Villages / Burlington, FL / VT
I will always remember David, as Nadine's caring and loving husband. My thoughts and prayers go out to Nadine and her family members.
- Christine Savage, Savannah, Ga
David's courage and strength were legendary. His steadfastness in his recover from Saigon and his war wounds is nothing short a profile in courage. His love for my wonderful sister was second to none, his warmth and support for our mom inspiring, and his endearing devotion to his canine companions, Cashew and Savannah heart warming. Behind that strong tough exterior was a human capable of profound love and compassion. I'm better off and lucky indeed to have called him brother in law. Rest well brother.
- Tom Liscord, Wayne, ME
My deepest sympathies to the Bothwell family.
- Wendy White, West Ossipee, New Hampshire
Dear Nadine, it is with deepest sympathy that I learned of your David's passing from my David on his 30th birthday. What a full life he lived, as the always way too short to sum up one's life, obituary stated. We only met briefly a few times when David and Lauren were first dating. But it was obvious that he was a class act. My mom passed two years ago at 98, having survived my father's death by 30 years. It was very hard for quite some time, but she persevered, seeing my brother and I prosper in our careers, and the birth of her grandson. So grieve however you need and lean on family and friends for they are everything. It will never be the same, but there are many wonderful life events ahead. Hold tight to the memories, but also cling to the fact that there are more to come. Dear Lauren, losing your father is a life altering event. I was only two years older than you when my dad died. It was so very hard for a long time and it is bewildering to realize that I have now lived without him longer than I lived with him. The thought of losing him can still bring tears to my eyes and I miss him every day. But the searing since of loss has subsided, replaced by a deep sadness, but more importantly, a huge wellspring of memories. When someone as special as a father is lost, the pain is a reflection of the impact that they had on our lives. Hold tight to the love, values, and laughter that he imbued in you. That is your touchstone that he has given you - just look inside on any given day and know that he will always be with you.
- Clay Loyless, Metairie, Louisiana
My sincere condolences. Dave led an amazing life and left a beautiful legacy. I wish I had the honor of meeting him. His family (my friends) Liz and Dave always spoke so fondly of him. His spirit will shine on through all of you.
- Cynthia Dixey, Amesbury , MA
My sincere condolences. Dave led an amazing life and left a beautiful legacy. I wish I had the honor of meeting him. His family (my friends) Liz and Dave always spoke so fondly of him. His spirit will shine on through all of you.
- Cynthia Dixey, Amesbury , MA
Services under the direction of:
Fox & Weeks Funeral Directors, Hodgson Chapel
912-352-7200
Memorial Mass

11:00 a.m. on Sat, October 16, 2021

St. Frances Cabrini Catholic Church