Celebrating the life of
Robbin "Corky" Lee Hughes
December 13, 1940 - August 13, 2021
Much like his favorite singer Frank Sinatra, Corky's life was full of doing things (My Way), most of which was pretty darn comical.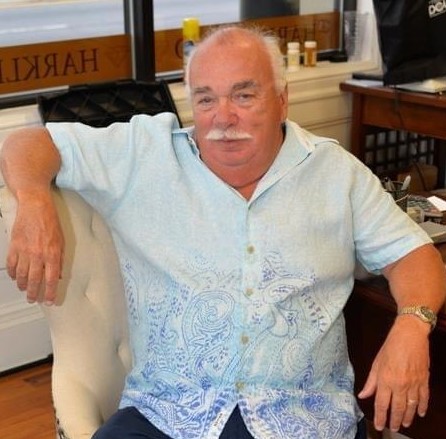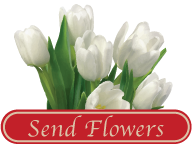 Robbin "Corky" Lee Hughes passed away at home in Thunderbolt, GA on Friday August 13, 2021, with his family by his side. Corky was born December 13, 1940, in Rochester, NY. Corky was a very active man throughout his life. He was a boy scout, Sunday School teacher, race car driver, entrepreneur and longtime lover of the game Lacrosse. He was a graduate of Irondequoit High School and went on to attend Hobart College in Genova, NY.
His favorite game was Lacrosse. He went to more lacrosse games than anyone that never played. He was the forever spectator and all the players biggest fans. People would always ask him "what position does your child play" because of how invested he was in every game he went to, and he would just say "all of them, I just love the game."
Much like his favorite singer Frank Sinatra, Corky's life was full of doing things "My Way", most of which was pretty darn comical. He was a lover and collector of cars; you never knew what he was going to drive up in next. The numerous luxury cars he owned varied with his personality of the moment; Corvettes or a Shelby Cobra for when he was feeling young and feisty, Aston Martins for when he wanted to feel luxurious with a dash of danger, and then Cadillac CTS-Vs when he started to feel his age (never a day over 50 at heart). No matter what the car was you could always count on it being sharp and fast!
While at Hobart College he met his lifelong friend Frankie Michael who became his family and was like a brother to him. Corky and Frank were inseparable; they worked hard together as business partners, owning the Irondequoit Town Lounge in New York together, but also got into plenty of trouble having a great time making the most out of life.
After moving to Savannah, he opened a restaurant on River Street call Corky's. He also owned several other restaurants over the years before settling into the restaurant supply business. Through his business, R&R Restaurant Supply, Corky built many long-lasting relationships with the restaurant owners, chefs and workers across the industry throughout Savannah and the Low Country. His love of food and the restaurant industry took him to many unique places and helped to grow many beautiful friendships over the years.
After retiring Corky took his love for food on the road and enjoyed traveling to new places and finding new restaurants and friends everywhere they went. He and his wife Barbara kept their bags packed; they never knew when they were leaving town next or when they would be back. One of his favorite places to visit was Puerta Vallarta, Mexico. Corky and Barbara would spend several weeks there every winter and built many close friendships with the locals there. Corky loved the town and the people there so much it was like their home away from home.
Corky was preceded in death by his father Carl Hughes, his mother Marion Lang Hughes Gore, former wife Maria Hughes, and best friend Frankie Michael. He is survived by his wife Barbara Barnette Hughes, stepdaughter Kristina Stenzel (Nicholas), nephews Kurt Michael, Scott Michael (Margert) and Keith Michael, along with former wife Wanda Hughes.
A memorial service will be held at 2:00 p.m. on Tuesday, August 17, 2021 at Fox & Weeks Funeral Directors, Hodgson Chapel. The family will receive friends from 1:00 p.m. until 2:00 p.m. prior to the service.
In lieu of flowers, the family asks that donations be made to Compassus Hospice of Savannah, 107 Southern Boulevard, Suite 203, Savannah, GA 31405.
GUEST BOOK
Barbara, Corky will be missed. He was such a great person to work with and know personally. We will keep you and Corky in our prayers.
- frank kelly, tybee is, GA
I am so sorry and I be praying for all. Much love and thoughts during this time . God bless you.
- Norma Barrera, Cowpens , Sc
My deepest condolences Barbara.
- Randy Zittrouer, Savannah, GA

A candle has been lit!
Barbara, our deepest sympathies for your loss.
- Robert and Leslie Brinson, Virginia Beach, Virginia
we knew and loved Corky through his R&R Restaurant Supply. He was a close friend to our owner and became OUR friend too. He was truly one of a kind and will be fondly remembered by all who knew him. Our Condolences to Barbara and all the family and friends who will miss Corky.
- Virginia Ward for the Crab Shack Crew, Tybee Island, G
Barbara, I'm am so very sorry to hear that Corky passed away. I pray for comfort, peace and strength for you and family at this difficult time. Hugs. Rebecca
- Rebecca Kaighin, Savannah, Ga
We send our most heartfelt condolences to you, Barbara and Kristina. We hope your fond memories of good times will bring smiles and until that day arrives, may you find comfort in the love of your friends and in your faith. Hugs to you.
- Tom and Jo Lamas, Savannah , GA
Barbara, I'm so sorry to hear about Corky. He was such a fun, loving person and I'm sure he will be missed by many. My thoughts and prayers are with you and others who loved and cared for him. Sincerely, Debra Glaize
- Debra Glaize, Savannah, Ga
Thank you for allowing Compassus Hospice to take his journey with your family. It was our honor.
- Tanya Hamilton , SAVANNAH , GA
Services under the direction of:
Fox & Weeks Funeral Directors, Hodgson Chapel
912-352-7200
Family Will Receive Friends

1:00 p.m. until 2:00 p.m. on Tue, August 17, 2021

Fox & Weeks Funeral Directors, Hodgson Chapel
7200 Hodgson Memorial Drive (map)


Savannah GA 31406

912-352-7200