Celebrating the life of
Lawrence E. (Larry) Burk
August 19, 1941 - July 24, 2021
"You need to place a bet a day otherwise you go through life not knowing whether you're lucky or not."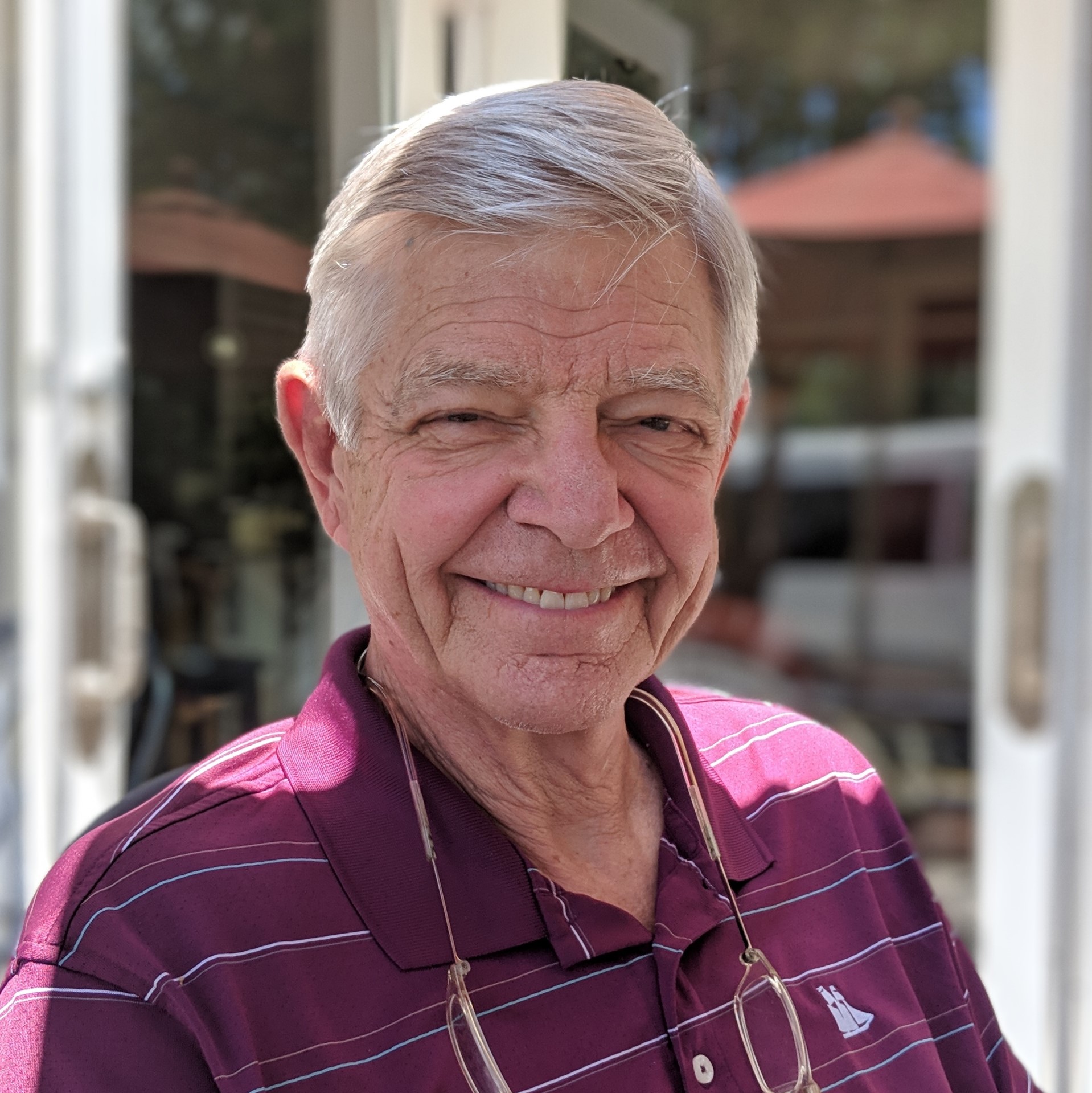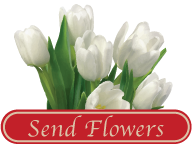 Lawrence E. Burk, 79, passed away unexpectedly July 24, 2021 peacefully at home. Larry was born August 19, 1941 in Springfield, Illinois, the son of Paul and Bernadine (Waller) Burk. Larry graduated in 1959 from Cathedral All Boy High School and in 1964 from The School of Business at Southern Illinois University and inducted into the Business School Hall of Fame in 1996.
After graduation he married Judith Ann (Sullivan) Burk in 1965. Together in love, they raised three devoted sons; John Paul Burk (Terese), Gordon Lawrence Burk (Tamara), and David Edward Burk (Barbara). He is beloved by his six grandchildren; Sean Burk, Dylan Burk, John "Jack" Burk, Ryan Burk, Lindsey Burk, and Derek Burk as well as his nieces and nephews who will remember their grandfather/uncle as a ferociously devoted and loved family man.
His sister, Susan Petrilli, resides in Springfield, Illinois. They remained best of friends from birth until death.
After retiring from a successful career as the CEO of Alexander and Alexander Insurance Brokerage, Larry and Judy retired to The Landings in Savannah, Georgia. He played an active role in the Savannah community as a mentor in the local SCORE program, a key facilitator in building improvements of the Landings Health Club, and creator of the Bocci League at The Marshes.
Larry's adventurous spirit was evident in his many hobbies including motorcycle riding, golf, and Notre Dame. He lived his motto that "You need to place a bet a day otherwise you go through life not knowing whether you're lucky or not."
Per his wishes, services will be at St. James the Less Catholic Church in Savannah, Georgia. The Mass of Christian Burial will be held at 2:00 p.m. on Thursday, July 29th. The family will receive friends one hour prior to the Mass in the narthex starting at 1:00 p.m. Inurnment will follow in Catholic Cemetery.
Those who wish to remember Larry in a special way may make gifts in his memory to the following: Leukemia & Lymphoma Society at https://www.lls.org/; The SCORE program https://www.score.org; Parkinson's Foundation https://www.parkinson.org.
GUEST BOOK
Larry was a great guy, family man, husband and friend. He loved Judy and all his family - he was there for all grandsons and his one granddaughter. I will miss him like a brother. We will do all to support our good friend Judy. Love and our best thoughts to Judy, John and family, David and family and Gordon and family. Deanna/John
- Kinnaman, Deanna/John, Savannah, Ga
To our dearest friends of the Burk family we send our deepest condolences to Judy and all of you. Our prayers are with you all today, tomorrow and always. Larry was a close and long time friend who was a fun, loving and always ready for a new adventure. May you all be sustained at this sad time by his wonderful memories which we all have of him and know that he is at peace with Jesus. Love Jack and Moo
- Jack & Maureen Kouvel, Savannah , GA
Judy, our sincere condolences to you and all your family. May Larry REST IN PEACE.
- Walter & Shirley O'Leary, Savannah, GA
Larry will be missed. He was a true gentleman. It was a pleasure to know him at Canoe Brook and in The Landings Billy Blitz group. We cannot be there Thursday as we are up north but the family is in our prayers.
- Milo & Judy Moore, SAVANNAH, Georgia
We are so sorry for your loss. We have so enjoyed getting to know You, Judy. Please accept our heartfelt condolences.
- Carol and Dave Diver, Savannah, Ga
Miss Judy and family, my sincere condolences. I am praying for strength and peace for everyone. Mr. Burk was a wonderful caring man.God Bless you all.
- Penny Gibson, Savannah , GA
So sorry for the family's loss. I told Tamara that I had ya'll in my thoughts and prayers. Yesterday, my frynds played Simple Man, Tuesday's Gone and Freebird. I played my harmonica along with the band and I was thinking of Mr. Larry Burk. May he Rest in Peace.
- Steve Sciortino , Waukesha , Wisconsin
I am so sorry for this terrible loss, and that Dylan and Lindsey have lost both of their grandpas with in the last three months.
- Connie McDonald, West Frankfort , IL
Sending thoughts and prayers to Judy and all of the Burke family. We are so sad to hear about Larry's passing but we hope there is comfort in knowing he is at peace. Larry was completely devoted to his family and we feel honored that we got to share in some of that time and witness his unwavering love for Judy and the sparkle in his eye when talking about his sons, daughters-in-law, and grandchildren. Larry also cared for others and he genuinely was interested in their lives asking questions about the comings and goings of all those he knew.
- Alex and Karen Inglese, Savannah, GA
Our deepest condolences to the Burk Family. May Larry Rest Easy and In Peace.
- Denise & Alex Mora, Flanders, NJ

A candle has been lit!
Larry was one of the people in life who you feel very blessed to have known. He was involved. A key part of our community at The Marshes and at SCORE, Savannah. Our prayers go out to the Burk family. Judy, we're here for you. We share your grief. Bill and Inez Izzard.
- Bill and Inez Izzard, Savannah, Ga.
My wife Penny and I send our sincerest thoughts and condolences to Judy and all members of their family on the loss of Larry. I had the good fortune of meeting Larry two years ago, and only wish our relationship could have been years longer. Larry was the type person you meet and immediately know you wanted to have him as a friend. A wonderful person, with a broad smile, a leader, a dedicated and passionate person who will truly be missed.
- John and Penny Telgener, Savannah, GA
I and the LOCOS Motorcycle Group have greatly enjoyed riding with and interacting with Larry over the last 15+ years. Not only was he a great rider, he also brought a very unique personality with much humor, betting, control, and planning for our LOCOS when we were off our bikes. What a special GUY he was and he will be remembered! - Mighty Joe Young and the LOCOS
- Joe Young, Savannah, GA
To our dear friends The Burk's. You are a special family and we wish all peace, love and comfort at your time of loss. God Bless Larry.
- The DeVito Family , Long Valley, NJ
I once followed Larry down VA Rt16, aka "Back of the Dragon", for 32mi of twisties and elevation changes which he made look so effortless. But besides being a superb rider, Larry was a standup guy with a quick, dry wit- a colorful addition to the LOCOS. He will always be riding with us.
- "JT" Taylor, Savannah, USA
Dear Judy and her boys, We are so shocked and sorry to hear about Larry's passing as we didn't know he had been fighting leukemia. We heard that the family was together in Hilton Head when this happened and are thankful that you boys can be there for your Mom. If you need a room to stay at the Landings we just got home but would be glad to house a family member. Ginny & Lee Pierce
- Pierce, Savannah, GA
To my sweet friend Judy. My prayers for healing goes out to you and the family. We all loved Larry. He was such a caring and a thoughtful human being. I will never forget his kindness towards me during my loss. Ride high Larry you will be missed and God bless Judy and the family.
- Christine Green, Savannah, GA
Our thoughts and prayers are with the entire family, wishing you hope and comfort.
- Nick and Ellen Guasco, Ocala, Florida
A devoted husband, dedicated volunteer, excellent golfer, outstanding Bocce Commissioner and always a fine gentleman. Larry will be greatly missed by all.
- Don and Margaret McCulloch, Savannah, GA
Thank you God for giving us Larry. "Death ends a life, not a relationship." For many, Larry's legacy will be the bonds that he created with others and among others, and we are better for it. I love you Dad (in-law) .
- Terese M Burk, Downers Grove, IL
Larry, we'll miss you. We miss your smiling face, your great sense of humor, your competitiveness on the golf course, your penchant to drive fast, your love of sports - especially Notre Dame-, your betting anyone $50 after golf that you would beat them in a cart race to the front gate, your willingness to reach out and help anyone in need, and being a real friend. We'll miss you but never forget you. RIP my friend and thoughts and prayers to Judy and the rest of the family… Tom & Pam Rood
- Tom and Pam Rood, Savannah , GA
What a great guy!!! Larry, we miss you today and we will miss you always-- miss your smile,your friendship and your dedication to and love for your family. But most of all for you being you, all the time in every way in all the things you have done with and for all of us here at the Landings. --and Judy or prayers and thoughts are with you--we hope to see you soon..
- tom and louise wagner, savannah, ga
Please accept our condolences on your loss. Larry was a unique individual and one of the finest people I have ever met. It was always a pleasure over the years to golf with him and his sons in the Gold Blitz. May he rest in peace.
- James Carlson , Savannah, Georgia
I am so sorry to hear of your unexpected loss of your brother. I am your old neighbor from Trinity Ave. Susan used to baby sit my children.
- Carol Stokes Farley, Springfield, Illinois
I was a classmate of Larrys at Cathedral Boys High School. He was a pretty cool guy back then as I am sure he was all of his life. My condolences to his family. James "Mike" Ryan
- james Ryan, Springfield, Illinois
Services under the direction of:
Fox & Weeks Funeral Directors, Hodgson Chapel
912-352-7200
Family Will Receive Friends

1:00 p.m. until 2:00 p.m. on Thu, July 29, 2021

St. James Catholic Church
8412 Whitefield Avenue (map)


Savannah GA 31406
Inurnment

on Thu, July 29, 2021

Catholic Cemetery