We have been made aware that families being served by Fox & Weeks are being contacted by individuals requesting payment over the phone. Fox & Weeks will not contact a family requesting payment over the phone. Please contact the Savannah Police Department immediately if you are contacted and asked to make payment over the phone. Please contact Fox & Weeks if you have any questions.
Celebrating the life of
Robert F. Long, III
Passed away on July 12, 2021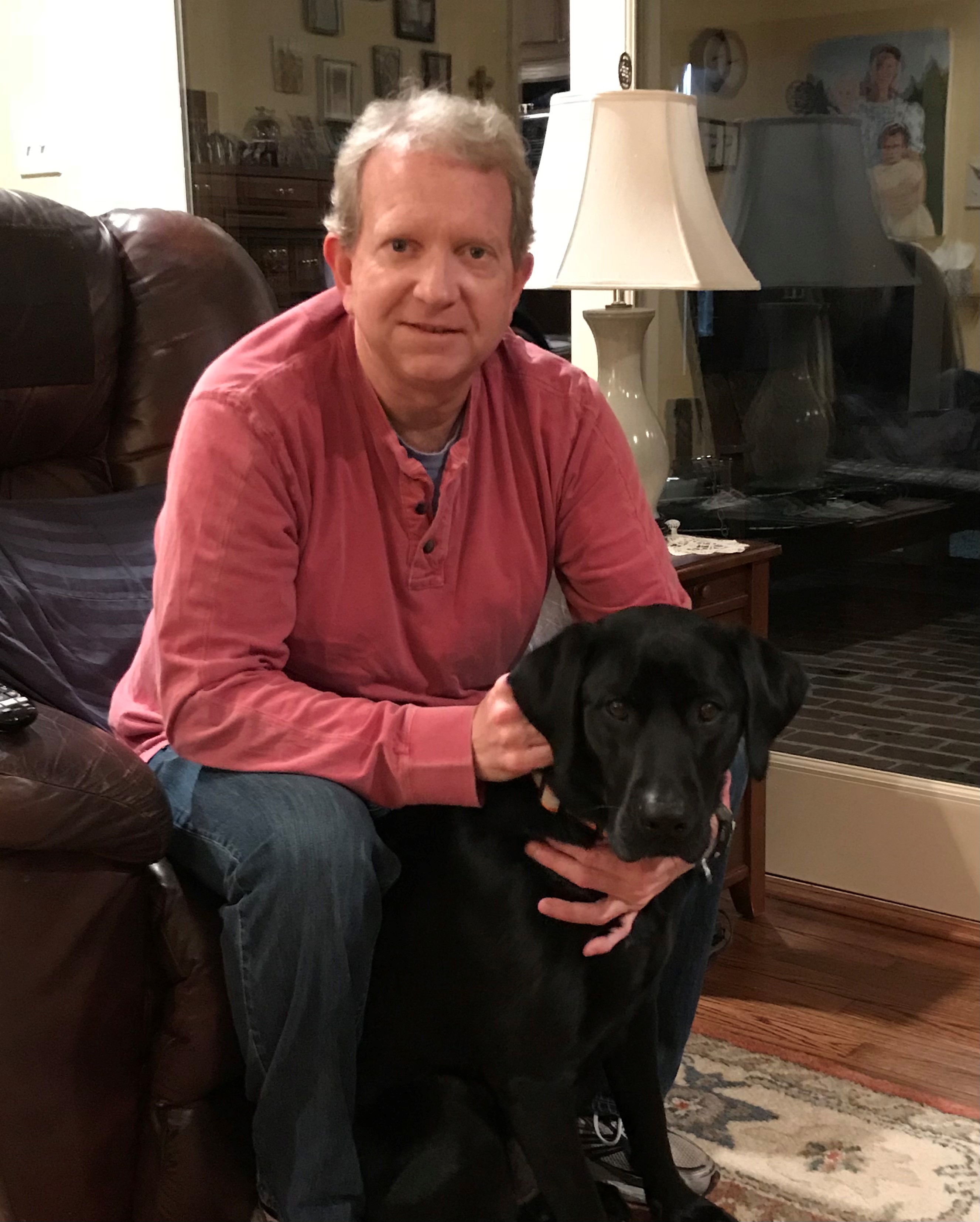 Robert Franklin Long, III, 50, passed away Monday, July 12, 2021 under the care of his family and Hospice Savannah. He was born December 17, 1970 in Savannah to Robert F. Long, Jr., and Phyllis Ann Dykes Long.
Robert is preceded in death by his father, Robert F. Long, Jr.
He attended St. James Catholic School, Benedictine Military School, class of 1989, graduated from the University of Georgia, received his Phd. From Auburn University, and attended medical school at St. George's University in Grenada. He was a Medical Researcher for U.N.C.
Robert was an avid outdoorsman enjoying fishing, hiking, skiing, and hunting. He constantly worked on his boat, Little Wassaw, so that it would be ready to explore his favorite fishing holes. He was always looking forward to his next adventure whether it was to a concert, the mountains, or a fishing trip. He left no stone unturned in his research or preparation for his next great experience. Robert was also a lover of dogs including two of his favorites, Z and Finn.
Surviving is his mother, Phyllis Dykes Long of Savannah, two sisters, Jennifer Elizabeth Patterson (Thomas) of Pickens, S.C., and Mary Long Snowden (William) of Atlanta, and his brother, James Anthony Long (Gennie) of Savannah. Also surviving his nieces and nephews, Phillip Patterson, Morgan Patterson, Libby Snowden, Evangeline Long, Juliette Long, and Franklin Long.
Visitation will be 5:00 to 7:00 p.m., Friday, July 16, 2021 at Fox & Weeks, Hodgson Chapel.
A Memorial Mass will be 1:00 p.m., Saturday, July 17, 2021 at St. James Catholic Church.
In lieu of flowers, remembrances may be made to Coastal Conservation of Georgia, ccaga.org or the Pancreatic Research Foundation, pancan.org.
GUEST BOOK
Mary, I am so very sorry for your loss. I am keeping you and your family in my thoughts and prayers. Love, Beth
- Beth Tumlin Ronning , Savannah , Georgia
Jim, Phyllis, and family, our sincere condolences to you in the loss of your brother and son. May God's peace be with you during this incredibly sad time. May perpetual light shine upon him always.
- Carol and William Ray, Sr., SAVANNAH, Georgia
Our most sincere condolences to his mother Phyllis and his siblings. Rob was a good man devoted to his family and his science. I admired the battle he fought against a formidable disease and never let it stop his love of his favorite things. I am better having known him. God Speed Rob...
- Michael Phillips, Savannah, GA
I am so very sorry to hear about Robert's passing. While I haven't seen him in many years, I remember Robert from BC and always thought very highly of him. A nice guy gone way too soon. Prayers for the family.
- Jay Javetz, Savannah, GA
Mary, I'm so sad to hear about Robert . I have nothing but fond memories of Robert. I have you and your family in my thoughts and prayers. Sincerely, Tonia
- Tonia Baker Parrott, Savannah , Ga
Mrs. Long, Mary, Jennie, and Jim, I am so sorry for your loss. Rob was funny, had a huge heart, and was truly one of the smartest people I've ever known. I have so many wonderful memories of him over the years, and one of my favorites was seeing the amazing Grand Canyon with him. He was like a drill sergeant as we hiked our way down, and then back up, and we did exactly what he said! We were exhausted, but weren't about to show it! He knew what you were capable of, and could push you to your limits in the best way possible. I will miss him dearly and he will never be forgotten. He's finally at peace with Dr. Long. I love you all!
- Gina Koncul Robinson, Savannah , Ga
Mrs. Long and family please accept my deepest sympathy on Robert's passing. I have many good memories of Robert and our time together at SJS and BC. May he rest in peace and may the Lord's peace be with you all.
- John Burns, SAVANNAH, GA
I know how much Robert will be missed by all who loved him and he will live on in the stories told, full of humor and mayhem. My heart goes out to all of you.
- Jen Cox, Roswell , GA
Phyllis and family, Pam and I are very sorry for your loss.
- Charles Ferris, Savannah, Georgia
Mrs Phyllis, Jim, and family, I was so sorry to hear of Robert's passing. He was a good man. It is my prayer that you will feel the presence of God and know the peace and comfort that comes only from Him. Miriam Cribbs
- Miriam Cribbs, Savannah , GA
Phyllis and family, We are so saddened to hear of Robert's passing. Please know that you are in our thoughts and prayers. We take great comfort in knowing that he left this earth so peacefully and feel sure that Bob was there waiting for him. We send our love to all of you during this difficult time.
- Kathy and Martin Koncul, Savannah, Ga
My sister Catherine and I want to send our deepest condolences. We will always have fantastic and everlasting memories while visiting with you in Somerset, KY. We wish you healing and peace!
- Mike Gloss and Catherine (Gloss) Wandzel, North Las Vegas, NV

A candle has been lit!
Condolences to the Long family, Robert was a high school classmate and taken from us all to soon.
- Chip Kirby, MIlledgeville, Georgia

A candle has been lit!
I can't imagine your grief over such a loss. I wish you peace.
- Kathy Capps, Port St. Joe, FL
I am sorry to hear about Robert's passing. He and I shared time at Armstrong and Auburn. He will be missed.
- Aaron Orland, Frederick , MD
I'm so sorry for your loss. I worked with Robert in Baker's group. Robert was a good person. I'll pray for him.
- Katarzyna , Auburn , AL
I am so sorry for your loss! I went to school with Robert at St.James. I pray that our Lord and Saviour comforts you all during this very sad time!
- Julie, Savannah , Ga
We received news of Robert's passing with great sadness. Robert touched our lives when we all were graduate students at Auburn. He is gone way too soon. Our sincere condolences to all family.
- Aleksandar and Tanja Radu, Loughborough, United Kingdom
Dear Long Family, My name is David Hill and I was honored to have Robert work in my lab at UNC. Robert was a wonderful person and we have missed him up here greatly. I am sorry that I am late in learning of his passing, but I wanted to let you know that I think of him often and appreciate all the hard work he did in his time at UNC. His impact on the lab is still felt today this day. Thank you for sharing him with us and my deepest condolences, David
- David Hill, Chapel Hill, NC
Services under the direction of:
Fox & Weeks Funeral Directors, Hodgson Chapel
912-352-7200
Visitation

5:00 p.m. until 7:00 p.m. on Fri, July 16, 2021

Fox & Weeks Funeral Directors, Hodgson Chapel
7200 Hodgson Memorial Drive (map)


Savannah GA 31406

912-352-7200