Celebrating the life of
Frank Auburn Mullis
August 06, 1945 - July 03, 2021
Veteran of the Year 2014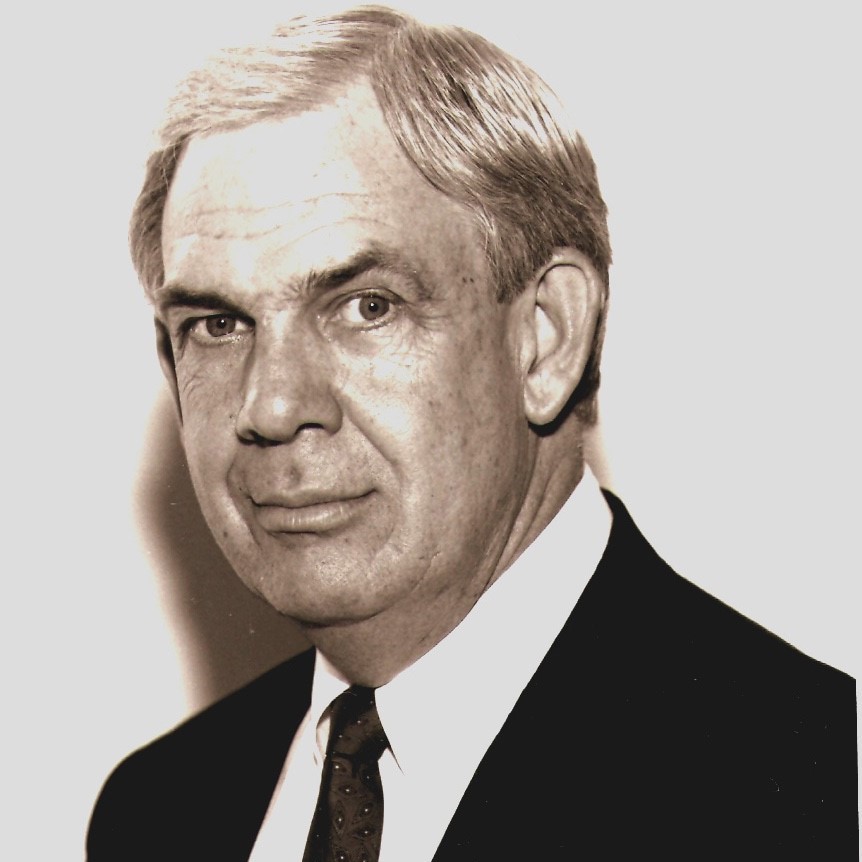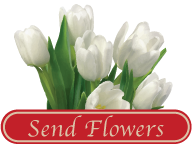 Frank Auburn Mullis passed away at Memorial Medical Center on July 3, 2021 after a short illness. He was 75 years old. He was born on August 6, 1945 to Carl and Juanita Mullis in Ousley, Georgia and hit the ground running. He graduated from Lowndes County High School, Valdosta State College with a degree in Chemistry and business administration and John A. Gupton College in Nashville, Tennessee.
Frank was drafted into the U.S. Army on April 12, 1967 and arrived in Vietnam 60 days later where he was seriously injured and medically evacuated to Fort Lewis in Washington state. For the next 6 months he was in traction. He never forgot that time on Ward 8 and vowed to one day help veterans in some way.
After being honorably discharged from the Army, Frank went into the funeral business, owning two funeral homes in Tifton, Georgia and Brunswick, Georgia and serving as a funeral director. He was recruited by the Lions Club of Georgia to attend Emory University of Ophthalmology and became one of the first licensed embalmers to enucleate eyes for cornea transplants. He performed this procedure over 500 times.
Changing gears, Frank went into the publishing business and established Savannah Scene Magazine, books, and tourist maps from Mt. Dora, Florida up to Atlanta, Georgia.
Frank was a member of White Bluff United Methodist Church, VFW Post 4392, the Veterans Council, a member on the Committee to raise funds for the WWII Memorial. He belonged to the DAV Chapter 8 and become Chairman of Boy Scout Troop 16, of which he was immensely proud.
For over 15 years, Frank felt very fortunate and honored to become a Service Officer helping veterans receive their benefits, especially those veterans who had been denied their claim or simply getting a vet back into the VA system for medical assistance. It was not unusual for a veteran's organization to receive a late-night call from Frank seeking funds to help a veteran family with rent, an electric bill or housing.
In 2019, Frank traveled back to Vietnam fulfilling a lifelong dream. He was shocked and overwhelmed by many Vietnamese people stopping him in the streets to talk and ask about America.
Frank was honored to serve as the Marshall of the Veterans Day Parade in 2006 and was delighted to be named the Veteran of the Year in 2014.
Frank is survived by his wife of 32 years, Dee, three children Margo Maranto (Kip), Jennifer Wu, and Bradley Mullis and special daughter, Alea Stein. Also surviving are three sisters, Peggy Dobbs (David), Jackie Masters (Charlie) and Judy Binninger (Charlie), mother-in-law, Ginger Johnson and sisters-in-law, Rozalyn Johnson, April Harris and Shelley Clark (Paul), two grandchildren, Hannah TeVault, and Emma TeVault and one great- granddaughter, Elsie. He adored his four-legged best friend, Phoebe, who kept him active every day.
Visitation will be from 5:00 p.m. until 7:00 p.m. on Wednesday, July 7, 2021 at Fox & Weeks Funeral Directors, Hodgson Chapel.
The funeral service will be 11:00 a.m. on Thursday, July 8, 2021 at Fox & Weeks Funeral Directors, Hodgson Chapel officiated by Reverend Barry Giddens.
Interment will follow in Forest Lawn Memory Gardens.
In lieu of flowers, donations may be made in Frank's memory to the VFW Post 4392, 3003 Rowland Avenue, Thunderbolt, Georgia 31404.
GUEST BOOK
So sorry for your loss. Frank was a fine man and will be missed by so many who knew him. May God's mercy comfort you all.
- Dottie Barrett , Savannah, GEORGIA

A candle has been lit!
- Theresa Black, Savannah, GA
Our thoughts and prayers are with you durning this time. I'm very sorry for your loss.
- Missy , St Augustine , Fl
Dee and Family, my heart goes out to you all during this very sad time. Frank will always be with you in your hearts.
- Susan Angelone, Savannah, CHATHAM
Dee, Bradley & Family, We are very saddened to hear of Frank's passing but have been very blessed to have known him as a neighbor and friend. He was a true blessing in so many ways. We thank God for knowing him and will be here for you all. Love to all, Kelly, Alex, Matthew and Andrew Hunt George Hunt, WWII Veteran and Friend
- The Hunt Family, Savannah, Georgia

A candle has been lit!
Our hearts are saddened by the passing of Frank. Condolences to his family. He was truly a pillar to his community.
- Gail Eicher, Cumming, Ga.
Dear family, Frank was a good man. His last kind act in life was guiding a veteran thru his endeavor to seek VA compensation. I was there! Frank will be surely missed.
- Craig Johnson / Vietnam Vet 68-69, Savannah, Ga
Dear Mrs Mullis & Family: I am so sorry to hear of Franks passing. I am one of many he has helped receive benefits from the V.A. Frank was a good and caring man. He will be greatly missed by many. My prayers are with you and family and may God comfort your hearts. Richard Shuman Vietnam Vet (68-69)
- Richard Shuman , Savannah, Georgia
I was in the VFW with Frank and had the honor of working with him there for a few years. I continued to enjoy his presence at the monthly Veterans Council Meeting. I also will never forget being inspired by him as I saw him walk the Coffee Pointe neighborhood religiously every day. I was extremely saddened to hear of his passing! Frank, thank you for all that you did for our Veterans here in Savannah. Thank you for also helping me figure things out when my father passed away 4 years ago. You will absolutely be missed by all.
- Jennifer Fortenberry, Savannah , Ga
I have known Frank for many years on the Vet Council and through the auspices of being a State Service Officer. It is due to his insistence that I do something and knowledge of the system that I have received any Government benefits at all. He was instrumental in helping many other Veterans receiving their benefits as well. He represented the Veteran where ever he could and was successful in this endeavor. He will be sorely missed. R.I.P. friend and fellow Vet.
- Jim Vejar, Savannah, Georgia
Miss Dee, I am so sorry about the recent loss of your husband, Frank. My thoughts and prayers are with you and your family at this time of sadness and loss. Take care.
- Marie (David) M. Powell, Evans, GA
My prayers are with you. As someone Frank became close with at end of his life as he trained me as a VSO. Know Frank has helped many many Veterans get multi-million dollars for their disabilities. He was above all a Vet advocate! Thank you for sharing him!
- Trevor Hess, Savannah, Georgia
I'm very saddened to hear about Frank's passing. I'm a recipient of Frank's diligence to help me with my VA benefits many years ago. He's been a cornerstone of the VFW post and his kindness will never be forgotten. My sincere condolences and prayers to his family.
- Christa, Savannah , GA
I offer my condolences to the Mullis family. I am saddened to learn of Frank's passing. I came to know Frank as a neighbor, and I enjoyed the conversations we shared. I knew him as an encouraging and wise man. May his memory be a blessing. Judge Tammy Stokes
- Tammy Stokes, Savannah, GEORGIA
Our prayers are with the Mullis family. We knew Frank as a neighbor. We always enjoyed talking with him at the park or at the pool. He was an inspiration and a real example of selfless service to others. We will miss him.
- Bob Brunn , Savannah , GA
To Bradley, I can not express the sadness and grief of VFW POST 4392 and all of its members. I have no one but Frank A. Mullis, to thank for recruiting me into the VFW only 3 short years ago. Your father epitomized the VFW motto " No one does more for veterans." Your father was a leader in every way. Your father left so much for you and your family to be proud. Everything from testifying in front of Congress to all the years that he gave the DAV and VFW as a Veteran Service Officer. The void left by his passing is felt by commanders of the VFW throughout the State of Georgia. Bradley, your father did so much for the Veteran community here in Savannah and moreover in Chatham County. I'm so sorry for the loss of your father. Please accept my condolences and let me know if there's anything I can do to help during this difficult time. My thoughts and prayers are with you and your loved ones right now. I hope you're able to find peace and comfort during this difficult time. My sincerest and deepest condolences for your loss.
- Anand D. Rao, Savannah, Georgia
So sorry for your loss, our deepest sympathy.
- Elizabeth and Steven Binninger, SAINT AUGUSTINE, FL
To the Mullis Family, It seems like yesterday we were camping at Skidaway State Park with our Scouts; what a great time and wonderful memories. Frank was always there for me and so many other veterans, he was untiring with his support. Frank, thanks for your service to our Nation and as I always say to all Vietnam Veterans, "Welcome Home". God bless your family, now and forever. Love, the LaRossa's
- Richard Edwin LaRossa, Savannah, GA
Sorry to hear of the passing of such a caring man who has done so much for veterans; including myself.
- Jacob Joseph Wolf, Savannah, GA
Dee, I am so sorry for your loss. Our thoughts and prayers of comfort are with you and your family.
- Tonya and Zachary Bailey, Savannah, GA
Dee, you and your family are in our hearts, thoughts and prayers during this time. We are very sorry for your loss.
- The Elliott Family, Savannah, Georgia
To my brother veterans service officer and long-term friend and advisor. You will never be forgotten by myself or by our VFW brothers.
- KEVIN Milley, Savannah, GA
I was so saddened to hear of Frank's passing. He left quite a legacy and will be missed by many. My prayers go out to all of his family. Marilyn Nichols Former classmate.
- MARILYN NICHOLS , Lake Park, Ga
Frank was such a special fixture in our neighborhood of Coffee Pointe! He was so friendly and kind to our whole family, especially our three children who adored him and Phoebe. He was so funny, joking with all he passed in the neighborhood. We are going to miss his smile and his beautiful example. Best wishes to his family, may his memory be a true blessing as it is to us.
- Sheridan Family- Coffee Pointe Drive, Savannah, GA
It is with saddened heart that we just heard the news of the loss of our dear friend, Frank. Cecil and I both have such wonderful memories of this smart, fun, and joyful friend. We know he will be greatly missed by all the family. Please accept our condolences. Wish we could be at the service. May God hold you all close and give you peace. Love you all!
- Cecil and Susan Roberson, Valdosta, Georgia
Frank was the kind of person you remember: he was kind, sincere and helpful. Frank went above and beyond for the veteran community and it was apparent to see what kind of warrior he was. Frank never complained, even in tough times he had the heart to serve and make this world a better place. Resilience, joy and peace are what I remember from Frank and for that and everything he has done to make this world a better place I thank him.
- Laurie Tremblay, Savannah , GA
Dear Family of Frank Mullis, Sending my thoughts and prayers for peace and comfort during this time. It has been many years since I've seen or talked with Frank. As cousins we grew up together in Valdosta, Ga. After reading his obituary and the wonderful things his friends have said about him I can see I missed out knowing a fine man. May all his family be blessed.
- JoAnn Johnson Bowers, Olympia, Washington
My condolences to Mrs.Mullis and family. Frank was a great friend to Jim and I We will miss him dearly. God bless !
- Shirley Caines , Pooler, Ga
We are so sorry to hear of Frank's passing. Condolences and prayers to your family.
- Ortiz family, Savannah , Georgia
Wishing all the family my condolences, and praying that God the Father, Son and Holy Spirit will bless and give the family comfort. Frank was a great friend, and we shared many great memories with Boy Scout Troop 16. Frank as Committee Chairman and myself a Scoutmaster we cherished many years of developing young boys into young men. Thank you Big brother for your friendship and Council over the years. With great love and affection, Andrew Seaver (Sr. )
- Andrew T. Seaver (Sr. ), Savannah, GA
I will always remember Frank as a great guy to talk to. He was ready to listen, offer helpful advice and recommendations. He will be greatly missed by the Savannah Veteran Community.
- O. C. Fowler, Savannah, GA
Frank worked with my Dad around 1966 in Quitman (Maxwell Funeral Home). I remember Frank fondly. My condolences to the family. God bless.
- Darlow A Maxwell, Adel, GA
Dee, please accept my deepest condolences in your loss of Frank. Even though it has been over 30 years now, I still vividly remember the tremendous help, guidance, and kindnesses Frank provided for me as I began my publishing career with Savannah's 1st parenting publication, "Savannah Parent."
- Maxine Pinson, Savannah, GA
My condolences to distant kin. I am from Waycross. Grew up in Savannah but was a nomad
- Doyle Mullis, Savannah, Ga
I remember Frank and I playing golf together at the Brunswick Golf Club when I lived in Brunswick. Nice guy. Although I am a Vietnam veteran as well, I never knew about Frank's injuries while he was in Vietnam as he never mentioned them. Sorry to hear of his passing.//
- Raymond K (Bud) Smith, Blackshear, GA
I was so saddened to hear of Comrade Frank's Mullis passing. He leaves a great legacy and will be missed by many. When I met Frank some six or seven years ago, he was helping Veterans filling out their VA paperwork for compensation. He will be greatly missed! Soldiers never die, they just fade away! Sleep on Comrade Mullis! Bernard Conyers Past Quartermaster Post 4392
- Bernard Conyers, SAVANNAH GEORGIA, GA
So sorry for your loss. Rozolyn, I know you have faced a lot in the last few years, and this will be very hard for you, and the Mullis Family to get through. Sending prayers to all of you. God Bless you all.
- Linda Lair Futrell, Savannah, Ga.
Our family is so sorry for your loss. Frank was such an amazing mentor to Chris and the other scouts of Troop 16. He was patient, kind, and always made time to be there for them. Chris still treasures the army bag Frank gave him from his time in the service. He truly was a man of integrity who loved God, his country, and his family. We will always remember him fondly. Prayers to you all.
- Benson family, Savannah, Ga
Dee and Family. So sorry for your loss. We always enjoyed chatting with Frank as he walked Phoebe and Gary walked Crosby. We chatted almost every morning. I was honored when Frank ask me (Gary) if I would drive my convertible and the VFW Commander in the Veterans Day Parade a few years ago. It was great listening to the Vets gather again to reminisce and reconnect. We will miss seeing Frank and his smile around the neighborhood. Our thoughts and prayers are with you all.
- Rose and Gary DiBartolo, Savannah, GA
Carolyn and I send our prayers and love to all. Friends from Forrest St. UMC Valdosta, Ga. classmates of Pegg. God bless you all during your time of celebrating Frank's life!
- Dwight Bishop, Alapaha , Ga.
Dee, Keith and I are so sorry to hear of Frank's passing. Please know you and your family are in our heart and prayers.
- Flinn, Savannah, Ga
Services under the direction of:
Fox & Weeks Funeral Directors, Hodgson Chapel
912-352-7200
Visitation

5:00 p.m. until 7:00 p.m. on Wed, July 07, 2021

Fox & Weeks Funeral Directors, Hodgson Chapel
7200 Hodgson Memorial Drive (map)


Savannah GA 31406

912-352-7200