Celebrating the life of
Doris Glenn Martin
February 09, 1927 - May 16, 2021
She taught ballet, tap and jazz to thousands of girls in the Savannah and surrounding area, leaving a lasting impact on every life she touched.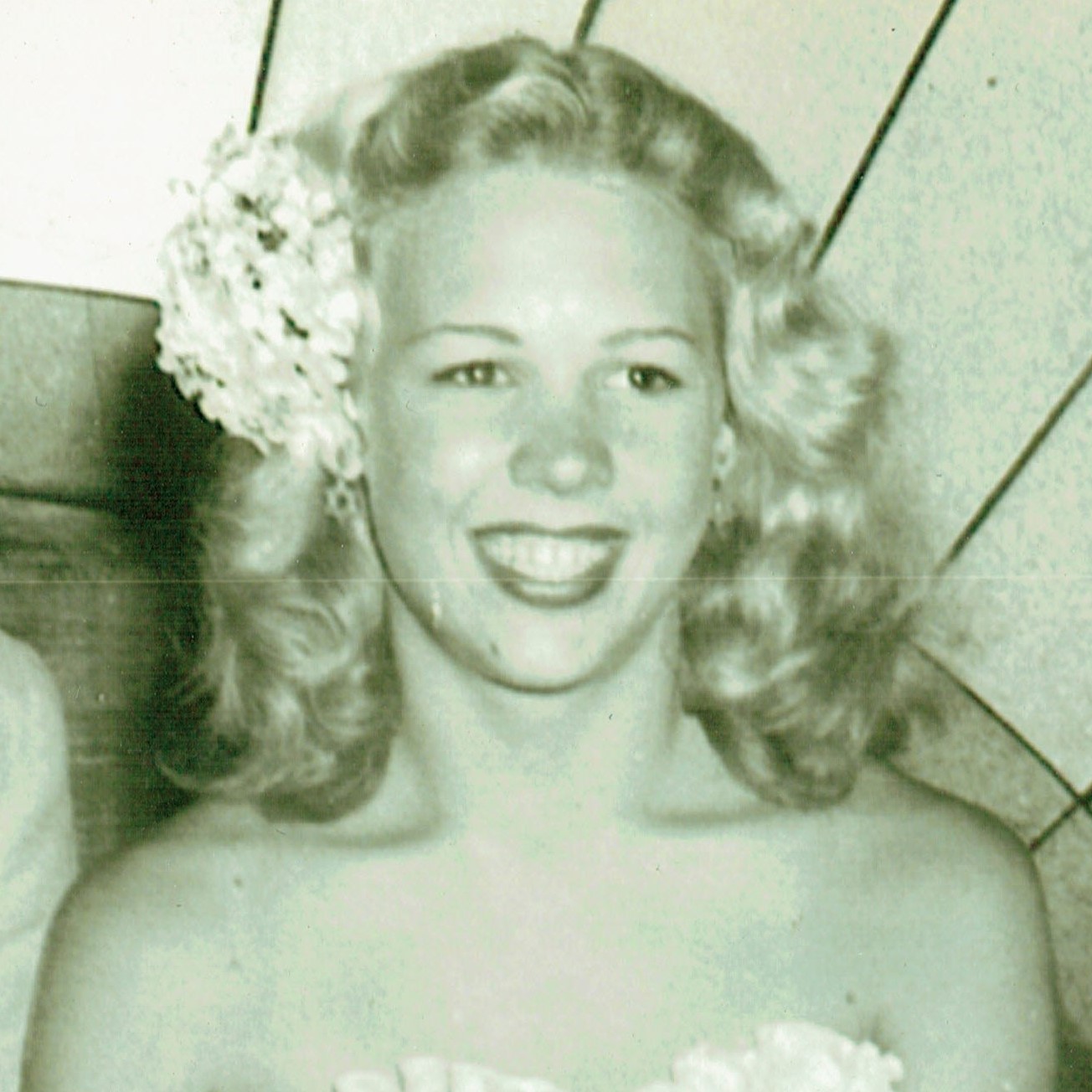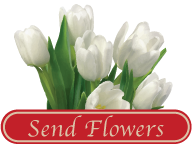 Doris Glenn Martin, 94, peacefully passed from this life into God's eternal kingdom through her faith in Jesus Christ on Sunday, May 16, 2021. Doris was born in Savannah on February 9, 1927, to Henry and Theo Glenn, and graduated from Savannah High School in January 1945. In December 1944, at 17 years old, she secretly married the love of her life, Samuel Harris Martin, just before he deployed to Europe during World War II. They remained happily married for 60 years, until his passing in 2004.
Doris developed a deep love for dancing as a young child, and devoted her life to the art. She spent her high school summers in New York City, where she professionally honed her talents in ballet and tap. Following World War II, she and Harris lived for a time in Chicago, where she performed in numerous shows with celebrities. After resettling in Savannah in the early 1950s, she started the Doris Martin Dance Studio. From that time until her retirement in 2018, she taught ballet, tap and jazz to thousands of girls in the Savannah and surrounding area, leaving a lasting impact on every life she touched. Doris was also part of the Little Theatre of Savannah from its time at Barbee's Pavilion, and later the Savannah Theatre Company, choreographing nearly every musical production for four decades. Doris was a member of St. John's Church (Episcopal), and a devout Christian.
Doris is survived by a son, Samuel Glenn Martin, a daughter, Melody Dawn Thomas and husband James Thomas, 5 grandchildren, Lisa Thomas, Jamie Oliva (Nick), Joseph Brinson (Christy), Jessica Jennings (Chris) and Joshua Thomas (Arin), and 15 great grandchildren and counting.
Visitation will be held on Sunday, May 23, at Fox & Weeks Funeral Directors, Hodgson Chapel at 7200 Hodgson Memorial Drive from 3:00 to 5:00 p.m.
Her funeral service will be held at St. John's Church (Episcopal), 1 West Macon Street, on Monday, May 24, at 2:00 p.m. Interment will immediately follow at the church. Masking and social distancing are required.
The family would like to express their deep gratitude to GHC Hospice and all of Doris' close friends, who selflessly gave their support during this difficult time.
In lieu of flowers, the family requests memorial gifts to be made to St. John's Church or the GHC Foundation, P.O. Box 15665, Savannah, GA 31416.
KEEP DANCING DORIS!
GUEST BOOK

A candle has been lit!
Doris was one of a kind. Talented beyond belief and she loved her"girls" more than anything. Thank you Doris for teaching my daughter her love of dance and so much more about life. You will forever be in our hearts. We are comforted by the fact that you will be with your beloved Harris again. We pray for your soul.
- Davis Family, Savannah, Ga
Doris was one of the best teachers and role models I've ever had. She loved fiercely and gave so much to her students. She was tough when she needed to be, but we knew she was ALWAYS in our corner. I am so blessed to have had Doris in my life and her influence will live on in all those who had the blessing of knowing and loving her. Prayers lifted for her family.
- Emily Morgan Pettis, Sevierville, Tennessee

A candle has been lit!
I've known Doris most of my life she was my dance teacher when I was a child and my neighbor for 32 years.What a wonderful lady she was. We will miss her always.Our love goes out to her devoted son Sam. Nancy and Jimmy Sturgess
- Nancy Sturgess, Savannah, Georgia
So sorry to hear about Doris's passing . Such a talented, gifted teacher with a huge heart . Doris's shows were magical ! Whether it was a studio recital or dinner theater at IOH United Methodist Church, Doris had endless energy and enthusiasm for everything she did ! She elevated the appreciation for the arts in Savannah and inspired so many young ladies over the years ! Thank you Doris for the wonderful memories we shared . May you Rest In Peace!
- Omie Diane Shuman , Savannah , Georgia
Doris was a true southern lady with many talents. She was an inspiration to so many young girls who were blessed to call her Miss Doris. Caring, loving, giving but with a whole lot of spunk. That's the Doris I knew. May she Rest In Peace forever in the arms of Jesus.
- Anita Morgan , Savannah , Georgia
Doris was an amazing dance teacher and an even better person. I am so blessed to have had her in my life. She is a legend in the Savannah dance community and she will be greatly missed. Prayers lifted for her family and friends.
- Tiffany Nobles Leavitt, Statham, GA
She taught many boys too :). And I was happy to be one of them. I learned so much more from Doris than just tap jazz and ballet. I learned rhythm, patience, artistry, and how to put on a good show. And also that not everyone looks good in spandex. :). I have fond memories of her and the studio that I will carry with me always. She was a talent, a firecracker, a teacher, a leader, a business woman and a legend.
- Jordan Lee, Houston, TX
Doris and my late mother Joan Winkers Jones went through school together and graduated in the same class, January 1945. Mother was an extremely talented acrobatic and tap dancer in her youth and I will never forget Doris telling me when Mother died in 2007 how much she loved my mother as a friend and fellow dancer. Doris was my tap dancing teacher during the elementary school years of the 1960s in her Kensington Park Shopping Center studio. She drilled us hard and made dancers out of most of us. Every now and then she'd hand a pair of tap shoes to my mother and they would improvise a few steps for the benefit of our classes; they were simply having fun and sharing their mutual love of tap. Doris' recitals at the old Savannah Municipal Auditorium were something we young girls lived for each spring. May she rest in peace and show Heaven how it's done with tap shoes.
- julia williams, savannah, Georgia
I am so sorry for your loss.
- Melynda Loomis, Savannah, GA

A candle has been lit!
Mrs. Doris was an amazing woman. It was an honor to meet her and help take care of her. So sorry for the family's loss. I will miss her beautiful smile.
- Zita B, Statesboro, Ga
Momma I will miss you unbelievably. I love you so much. From your daughter Melody D Thomas
- Melody Thomas, Leesville, SC

A candle has been lit!
- Melody Thomas, Leesville, SC
She was the last of the great triumvirate of Ballet South: Cotler, Martin, Walker. Those were the days.
- Peterson, Savannah , GA

A candle has been lit!
Ms. Doris was more than a dance teacher to me, she was family. She made my years of tap some of the most memorable! If it weren't for her I would never have stayed in dance for as long as I did. While I didn't dance my senior year I came back to tap with the adults and she truly was an amazing tap instructor! As she said to us "One more once" keep on tapping Ms. Doris!
- Grace Wilson, Savannah, Georgia
Mrs. Martin changed my life when I entered her dance studio. She saw things in me that I did not see in myself. I am forever grateful for her sharing her love for dance, music and theatre with me. She also taught me the value of persistence and hard work. She will always be with me. I love and miss you. Rest in power!
- Jenny Katz, Opelika, AL
So sad to learn off Doris' passing. She was myself and my daughter, Jana's, dance teacher for over 30 years. We loved her dearly and think of her often. She and Harris were very special.
- Patricia Jaudon, Lake Marion, SC
Met Doris at age 14 when she hired me to play for her dance classes. Best "boss" ever!!! RIP beautiful Doris! B
- Harriet Ebberwein , Savannah , Georgia
Mrs. Martin made an impact on my life through dance! She taught me tap, ballet, and jazz for about 14 years! I can still clearly picture the studio off of Mall Boulevard (the bottle coke machine was a favorite). I remember dancing over the summer at summer camp programs, competitions, and the bar exersices! She encouraged me and she fostered a great love for dance! I am blessed for having been taught by her! To her family, thank you for sharing her with us! Love and prayers!
- Cindy Nielubowicz Burnsed, Richmond Hill, GA
I had the privilege of not only being taught by Doris but also teaching some of her dance classes and gymnastics classes. Her studio was my second home in the mid 80's. I actually danced with her at 4 studios! She also taught both my girls dance. Sammy and Dawn, my heart goes out to you. Doris loved you both so much! Between classes, she would always fill me in on the latest happenings with each of you... she was one proud momma. She will be missed by so many. I am so thankful for the countless memories I have of my time with your mom. Thank you for sharing her with all of us [her students]!
- Tia Davis Adkins, Savannah , Georgia
What a blessing Doris was for me and for our entire community. "Thank you, Doris, for helping so many non-dancers, like me, look good on stage. We look forward to dancing with you again one day!" Love, prayers, and blessings to Doris' family and friends. Rev. Billy Hester
- Billy Hester, SAVANNAH, GA
Without Doris there would have been very few successful musicals in the Savannah Theatre Scene. What a gift she was to us Theatre lovers - She managed to made us appear to be dancers with each number, that alone was a miracle. Doris was at ease both with rhythms and interpretation of songs. She never missed a beat. Doris you are the last of the Grande Danes of Musical theater in Savannah. Rest in peace sweet & talented lady.
- Alice & Steve Pollak, Savannah, Ga.
Sadly, the lights have dimmed and the curtain has closed. The world without her genius is unfathomable! I do believe that Doris would tell us all that "the show must go on!" Not only did she teach and choreograph dance, she taught us all about how to handle life! I will cherish forever the memories of all the classes, rehearsals, costumes, competitions, performances large and small (even for the 1 lady in purple), laughs, and tears. Thank you both, Sam and Dawn, for sharing your mother with all of us (I know it couldn't have always been easy) and know you are not alone in your grief! Love Always, Sharon
- Sharon Walsh Clark, Guyton, GA
Services under the direction of:
Fox & Weeks Funeral Directors, Hodgson Chapel
912-352-7200
Visitation

3:00 p.m. until 5:00 p.m. on Sun, May 23, 2021

Fox & Weeks Funeral Directors, Hodgson Chapel
7200 Hodgson Memorial Drive (map)


Savannah GA 31406

912-352-7200