Celebrating the life of
Patricia W. Robinson
February 23, 1945 - May 13, 2021
Patsy was a devoted friend with a welcoming spirit and a servant's heart.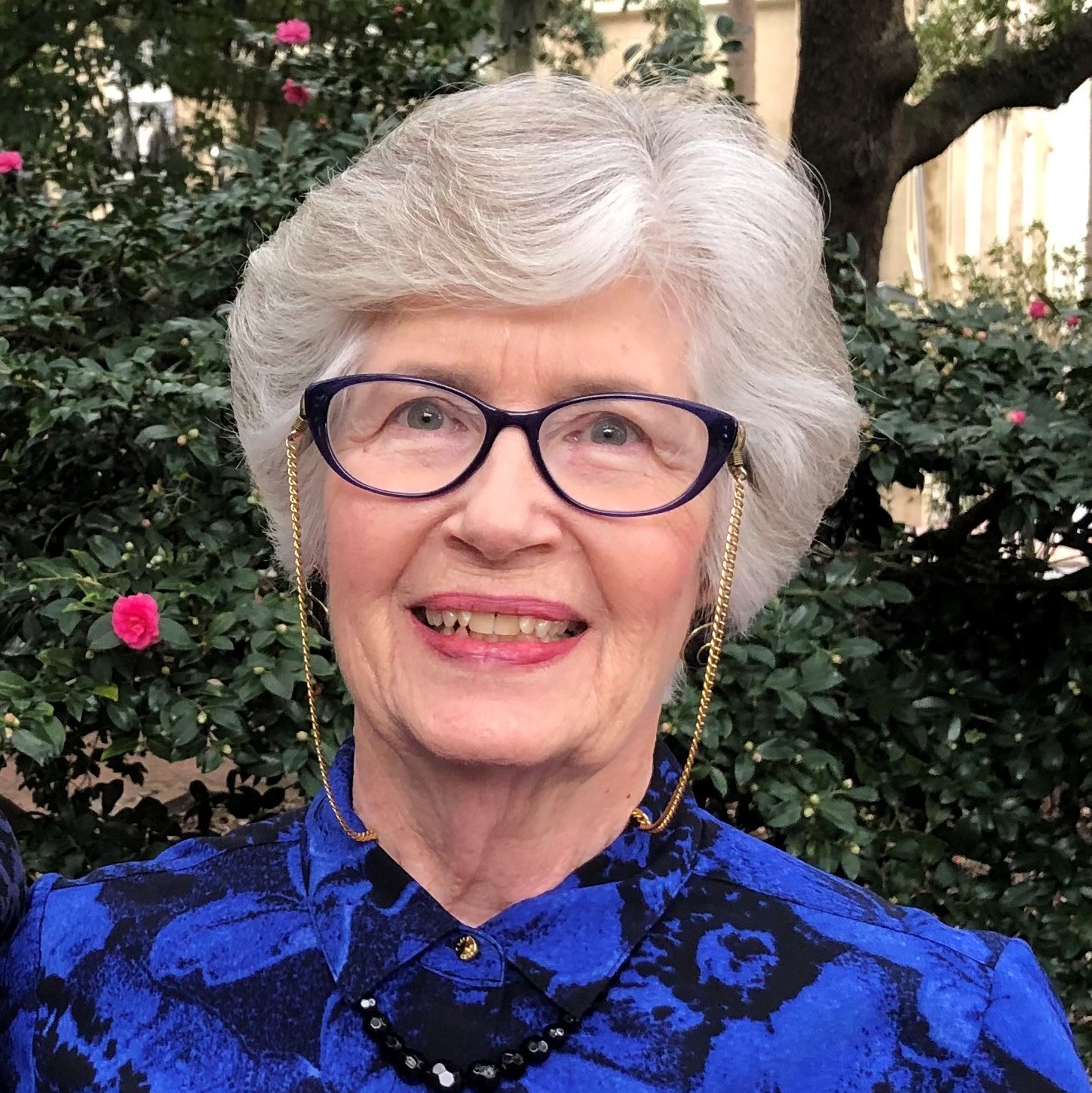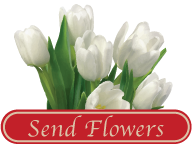 Edwina Patricia (Patsy) Robinson died on May 13, 2021 at her home.
A native of Savannah, Patsy was born on February 23, 1945. She graduated from Savannah High School in 1963. She attended Armstrong Junior College and then transferred to Woman's College in Milledgeville, GA where she graduated with a Bachelor of Science in Elementary Education. Patsy married Randal Robinson, also a native Savannahian, on July 13, 1968. She taught at Massie School and Isle of Hope Elementary before staying home and starting a family. Later she tutored for Cavalry Day School and Royce Learning Center and taught 3rd grade for ten years at Rambam Hebrew Day School.
Patsy was a very active member of Wesley Monumental United Methodist Church. She was a long-time Sunday School teacher for children and adults, was president of the United Methodist Women, and spent many hours volunteering with Care and Share and other ministries.
She was the founder and president of the Wilshire Area Neighborhood Association, as well as a docent for the Davenport House museum. Patsy was a devoted friend with a welcoming spirit and a servant's heart. She met people where they were, was attentive to their needs and had the gift of hospitality.
She is predeceased by her parents, Malcolm and Edwina Williams.
Patsy is survived by her husband, Randal A. Robinson, Jr., daughters Beth Robinson Burgin (Will) of Columbus, GA, Katy Robinson Byram (Whit) of Hahira, GA, grandchildren Sarah Byram, Liam Burgin, Susannah Byram, Alex Burgin, sister Becky Williams Waters (Gene) of Statesboro, GA, nephews, and cousins.
The family is grateful for the care provided by Beth Powell, Ayetta Davis, Corine Evans and Hospice Savannah.
The family will receive friends from 5 pm to 7 pm Monday, May 17, 2021 at Fox & Weeks Funeral Directors, Hodgson Chapel. The funeral service will be Tuesday, May 18, 2021 at 2 pm at Wesley Monumental United Methodist Church, 429 Abercorn Street.
Interment will follow at Hillcrest Abbey West on Dean Forest Rd. Masks are requested for the visitation and service.
Memorials may be made to Wesley Monumental UMC.
GUEST BOOK
so sorry for your loss.patsy was a wonderful person
- jerry kaminsky, sav, ga
Randall, I am so sorry for your loss. Patsy will be missed. She was a beautiful person, within and without. God's blessings to you and the family.
- Bettyann L Talley, SAVANNAH, GA
Our deepest condolences in the loss of Patsy. I've known her for many years and she always had a smile. May God comfort you during this sad time.
- Faye Rees Family , Savannah , GA
Love and Sympathy
- Pam and Joe Williams, Statesboro, Ga
Randal
- Anne Smith, savannah, Ga
Becky, So sorry for the loss of your sister; she will be missed. Vicki Joyner
- Vicki Joyner, Savannah, Ga.

A candle has been lit!
- William Hunton, Savannah, Georgia
Randall and family sorry for your loss.Patsey was a great person and great woman of GOD My Heart goes out to all of you.
- Carolynwllliansharper, Midway , Ga
Randal, we send our prayer and condolences on the passing of Patsy. Know that you and all the family are in our prayers. May God Bless you all.
- Frank & Kathryn Murray , Savannah , Georgia
Wonderful faithful lady. She was so very good to everyone. I will miss her. My best to Randal and their children. God bless you Patsy. You are with him now.
- Heys McMath III, Greenville, S.C.
Patsy was one of the sweetest and nicest people to know. She always had a kind word for everyone. My heartfelt prayers go out to Randal and family. She will be missed. Faye Kirschner
- Faye Kirschner, Savannah, GA
Though many years and miles have separated us from the Robinson family, we remember Patsy Robinson as a kind and gracious friend whom we loved and respected. We share in your loss and hold you in our prayers.
- Claire and Ed Wheeler, Atlanta, , Georgia, United States (1)
Katy, Beth, Randall and all, I am so sorry for your loss. I have such wonderful memories of Patsy being so welcoming and kind always. Remember when I crashed into your brand new car? Both of your parents went out of their way to make me feel welcome and that there were no hard feelings.
- Jodi Wheeler-Toppen, Atlanta, Georgia
Randal, we are so sorry. We love and miss Patsy. Ray and Kathryn Westberry
- Ray and Kathryn Westberry, Savannah, GA
So sorry to see the news of Patsy's passing . Haven't seen Patsy in years but she always had such a bright smile and cheerful word. Condolences to Randal and family. Godspeed. Bobby Everette
- Bobby Everette, Savannah, Ga
Blessings to the family of Patsy as a loving wife, mother, grandmother, friend, volunteer and lovely person who shines with a wonderful smile, kind greeting and warm heart. May warm and happy memories be ushered in to take the place of sorrow for all who knew and loved "Patsy"! (A friend)
- Kathy Cohen, Savannah, GA

A candle has been lit!
So sorry for your loss patsy was a great person
- Michael Donovan, Hyannis , MA
Randal, please accept our sympathy over the loss of Patsy. She will always be remembered as my second mom.
- Carol and Aaron Kelly, Heath, OH

A candle has been lit!
- Chris and Don Dasher, Hilton Head Island, SC
Randal and family, Gene and I are saddened to hear of the passing of Patsy, the love of your life. I'm sorry I wasn't able to be there in person as Gene is recovering from hip surgery. Know that we have been praying for you and will continue in the days and weeks ahead.
- Virginia Nelson, Rincon, GA
Randal, I'm sorry to learn of Patsy's passing. My sincere sympathy to you and your family.
- Les Carter, Savannah, GA
Dear Randal, Beth and Katy... it was with great sorrow that I learned of Patsy's passing. I will forever cherish our lunches at Hilliard's when I was in town...and the visits to your house when we just sat, talked and laughed. Love the picture of her in her brighter days! ❤️ Elaine (cousin to Randal)
- Elaine Lingle , Dublin , California
Becky and Extended Family, We are saddened by your loss of Patsy. You will be in our thoughts and Prayers as you go through this time of grief.
- Les and Kathy Kicklighter, Statesboro , Georgia
We as a family experienced her warmth and lovely smile as she cared for our children at Rambam Day School. She was a wonderful teacher and always had a good word to say. We are sorry for your loss.
- Carol M. Towbin Greenberg, SAVANNAH, GA
Services under the direction of:
Fox & Weeks Funeral Directors, Hodgson Chapel
912-352-7200
Visitation

5:00 p.m. until 7:00 p.m. on Mon, May 17, 2021

Fox & Weeks Funeral Directors, Hodgson Chapel
7200 Hodgson Memorial Drive (map)


Savannah GA 31406

912-352-7200
Funeral Service

2:00 p.m. on Tue, May 18, 2021

Wesley Monumental United Methodist Church
429 Abercorn Street (map)


SAVANNAH GA 31401

912-232-0191