Celebrating the life of
James (Jimmy) Allen Petrea
May 10, 1946 - April 24, 2021
Former Mayor of Thunderbolt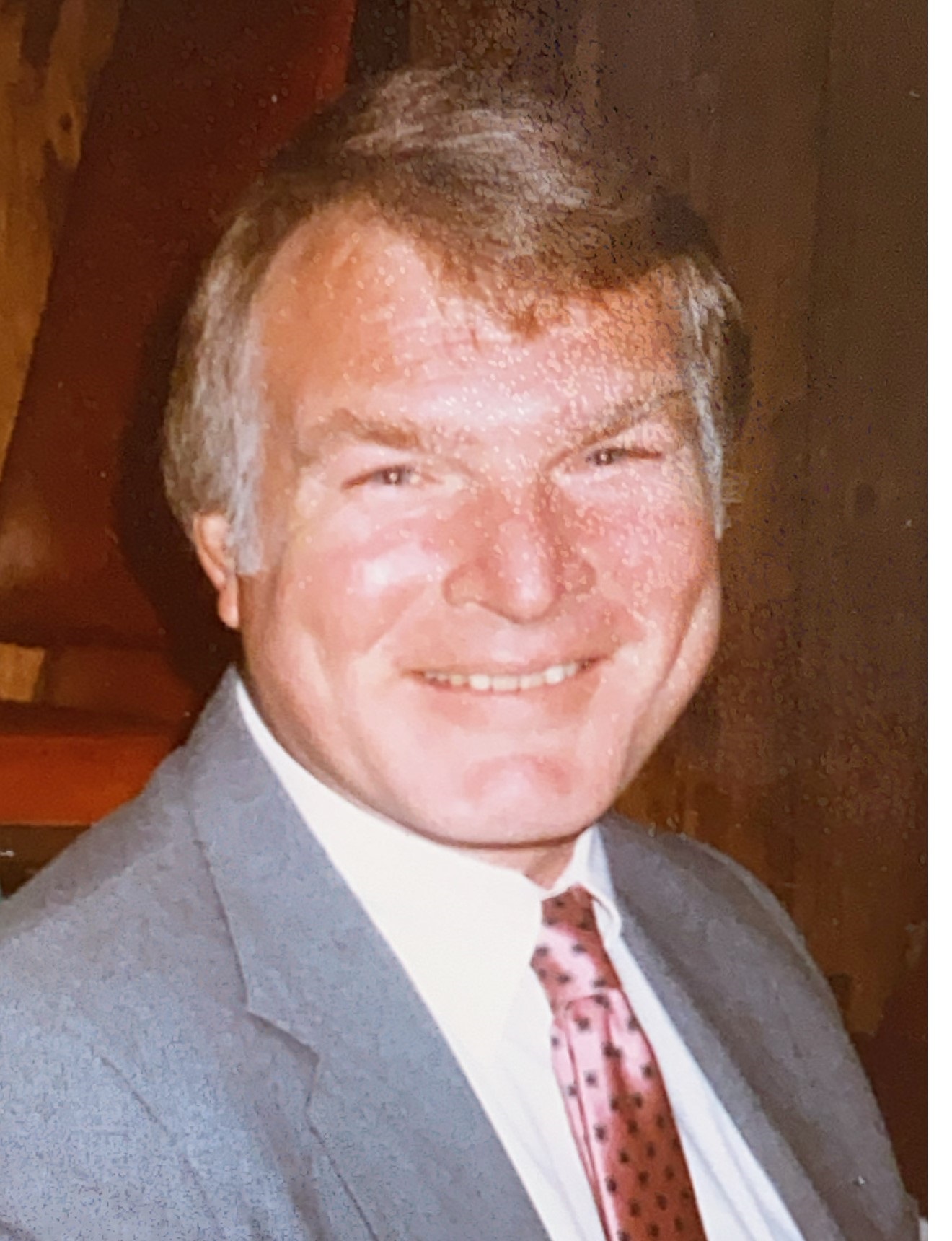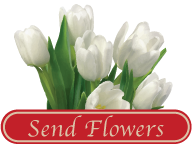 James "Jimmy" Allen Petrea, 74, died on April 24 at his home in Thunderbolt with his family by his side.
Jimmy was born on May 10th, 1946. He grew up in the Avondale Estates neighborhood of Savannah with his parents and 8 siblings who lovingly referred to him as "Bo".
He attended Savannah High School and graduated in 1964, the same year that he earned the rank of Eagle Scout.
In July of 1964, Jimmy enlisted in the US Navy and attended boot camp in Great Lakes, IL. During his first year of service, Jimmy held the rank of Fireman E3 at Naval Air Station Pensacola. In 1964 he joined the crew of the USS Newport News, CA148, Heavy Cruiser, as an E4, in support of Operation Sea Dragon and the 1st Marine Division fighting along the Ho Chi Minh trial.
After three years of service in Vietnam, Jimmy was honorably discharged in 1968 and joined the Seaboard Coast Line Railroad as a machinist back home in Savannah, GA. In that same year, Jimmy met his wife to be, June Barbee, of Thunderbolt GA. Jimmy and June were married on October 20th, 1968 at Nativity of Our Lord Catholic Church in Thunderbolt and were married for 52 years at the time of his passing.
Jimmy was elected to the Thunderbolt Town Council on November 4, 1980. He was also designated as the Mayor Pro-Tempore in that first election as the councilperson garnering the most votes cast. In May 1981 Jimmy became Mayor of the Town of Thunderbolt after the sitting Mayor resigned. He would go on to win multiple re-elections and serve as Mayor until he resigned in December 2005, due to health concerns, having led the town for over 27 years. Under Mayor Petrea's leadership the town experienced significant commercial growth in the 1980's, 1990's, and early 2000's. He oversaw the development of the river front area and the Wilmington River corridor. Jimmy played a key role in working with County Commission Chairman Bob McCorkle, Senator Tom Coleman, and Corp of Engineers Colonel Dominy to plan and build the bridge that now spans the Wilmington River in Thunderbolt. That same bridge was dedicated in his honor in the fall of 2020 and now bears his name as the James A. "Jimmy" Petrea Bridge. Other capital projects completed during his leadership included the Town Hall, the Library, the Public Works Facility, and the Senior Citizens Center.
Jimmy was also active in various veterans and civic organizations over the years including the American Legion Posts 184 and 36, VFW Post 4392 (Post Commander), The Forty & Eight, the Chatham Veteran's Council, the Lions Club, and Masonic Lodge 693.
Jimmy is survived by his wife June of 52 years, two sons and their spouses, Charlie and Marsha Petrea, Barry and Jessica Petrea, former daughter-in-law Linda Petrea, and five grandchildren, Will Petrea (Jenny), Sarah Petrea, Cass Petrea, Owen Gillham, and Evan Gillham. He is also survived by sisters Shirley Varney and Holly Petrea as well as brothers, Sonny (Jenette), Ricky (Mary Frances), Tony, and Todd.
Jimmy was proceeded in death by his beloved mother Thelma Royal Petrea, beloved father Jesse Lewis Petrea Senior, beloved brother Dr Jesse Lewis Petrea Junior, and brother Woody Petrea.
The family will receive friends from 12:00 p.m. until 1:00 p.m. Friday, May 7, 2021, followed by a memorial service at St. Peter the Apostle Catholic Church.
The family requests donations be sent to Benedictine Military School, Savannah Georgia, in lieu of flowers. Donations can be given at https://thebc400.myschoolapp.com/page/support-bc/give-today?siteId=1290&ssl=1.
GUEST BOOK
Such a wonderful and thoughtful Neighbor and Mayor. A great guy who truly epitomized " fairness to all".
- Sheila Carter Spellman, Thunderbolt , Georgia

A candle has been lit!
- Melenda McCumber Henninge, Savannah, Georgia

A candle has been lit!
Mayor Petrea has been our neighbor for many years.
- viola Baker, Thunderbolt, GA

A candle has been lit!
- donna sharpe, savannah , ga
I'm so sorry to hear of Jimmy's passing. My love and prayers go out to the family.
- Greg Royal, Brunswick, GA
June, Nancy and myself are sorry to hear about Jimmy's passing. The years I was on council with him was a time I will have good memories with.
- Buddy gallaher, Thunderbolt, (N/A)
Karen And I are sorry to hear of Jimmy's passing. We will miss him!. Our prayers go out to the family
- earl smith, Pembroke, Georgia
Jimmy was the sweetest, kindest and most loving person I have ever met in my life. June, Barry, Charlie and all the family, my thoughts and prayers are with you. I love you.
- NATHALIE KOEGELE, ROQUEFORT LES PINS, FRANCE

A candle has been lit!
- Nathalie Koegele, Roquefort les Pins, France
June and family, I am sorry for your loss. Thunderbolt loss a great man and friend.
- Anna Maria Thomas, Thunderbolt, Georgia
Growing up, Jimmy was my neighborhood buddy and later long time friend (BFF). He was a great guy with a heart of gold. His presence made this world better. I am proud and thankful to have known him. My heart and prayers go out to June, Charlie and Barry. May God Bless and Keep You
- Terry Tapley, Plano, TX
I am sorry to hear of Jimmy's passing. He was a great guy with a good personality. He and his siblings grew up in the same neighborhood, Avondale, with lots of friends. His family are in my prayers and thoughts. May peace be with you. Joyce Stark, Claxton, Georgia
- Joyce Stark, CLAXTON, GA

A candle has been lit!
June and family...my sincere condolences for the loss of a true American Hero ..Jimmy will be sorely missed by all who knew and loved him... sending healing prayers...
- Mary Anne Edinger, Savannah , Georgia
Sonny,Todd and family we are so sorry for your loss. Our thoughts and prayers are with you.
- sturgess, Savannah, Ga

A candle has been lit!
June, Charlie, Marsha, Barry, Jessica, Shirley, Holly, Sonny Ricky, Tony, and Todd lifting you up in prayers of comfort as you mourn Jimmy's passing into his eternal home. Please know many people are holding all y'all close and sending their love during this time.
- Rebecca Jordan Starling, Sav, Ga
I'm so very sorry. My thoughts and prayers are with the family during this time.
- Margie Arnold , Manvel, TX
June we are So saddened to hear of Jimmy's passing . He was such a kind & generous man ,the best neighbor & mayor . I'll always remember how kind he was to my mother, Penny Hilliard..Our thoughts & prayers are you & family
- Jimmy & Jeannette Grayson, Thunderbolt , Ga
Mayor Petrea entrusted the Municipal Court Of Thunderbolt to me when he swore me in as the Chief Judge in 1999. I am forever grateful for that opportunity. I enjoyed work with him to rebuild the Municipal Court. He was very proud when the Georgia Chief Justice, Robert Benham, came to Thunderbolt to speak to the first graduating class of the Drug/Alcohol Court. I certainly will miss a good and decent man who cared for the Thunderbolt residents.
- Kevin J. Street, Troy, Alabama
Jimmy Petrea was one of my best friends. We grew up together in Avondale. A greater human being you could never meet . I also worked with Jimmy for many years in Savannah shops, he helped me get hired. I love the whole family. Gods blessings on June and the entire family. Jimmy will be one of gods best angels. With much love, Frank Stark.
- stanley stark, jasper ga., GA
Please accept my sincere sympathy & heartfelt condolences at this time. So far away, but with my thoughts,heart & prayers with you. RIP Jimmy Allen, honored to be family, my Aunt Thelma, Uncle Lewis...your Aunt Betty & Uncle Waldo would be so proud of your contributions & accomplishments. Blessings to all. Ginger Brantley Washburn, Arizona/Mexico Border
- GINGER WASHBURN, RIO RICO, AZ
June, I only met you a couple times and I'm so sorry for your loss of Jimmy. He was such a great and amiable guy to all he knew. Jimmy and I were close friends in and after high school having double dated with our respective girl friends on their '65 graduation night. Jimmy, Lewis and I worked at the Bargain Corner together where Lewis and I became close such that I visited in their home many times and greatly admired Mr. and Mrs. Petrea. After the nice news paper article a few months ago about Jimmy being in a nursing home I attempted to find a way to call him and sorry to say, was not successful; I'd love to have spoken to him.
- Ronnie Smith, Savannah, GA
YOU WILL BE SO MISSED.
- nancy hiers, thunderbolt, GA
Jimmy was an icon. He and his family were such a high part of my growing up in Avondale. Not only was he so good looking he had a devilish sense of humor. He loved to flirt with the girls but completely innocent, his one true love was his bride, June. He was a wonderful family man, a hard worker and man of his word. Everyone loved Jimmy and he will be sorely missed by everyone who had the privilege of being his friend.
- Virginia Jordan O'Neal, Pooler, Ga
May our Lord comfort June and the other members of Jimmy's family in their loss. Clearly, he managed to live life to its fullest while accomplishing so much for the benefit of his friends, neighbors, and fellow citizens. He will surely be remembered fondly by a countless number of people whose lives he touched.
- Carlisle and Sara Hiers, Coventry, RI
SO SORRY TO HEAR ABOUT YOUR LOST WILL BE PRAYING FOR THE FAMILY.
- JESSE PETREA, SPRINGFIELD, GA. 31329
Mr. Jim was a kind, loving man and a wonderful mentor and neighbor
- Jayme Wotring Hullum, Thunderbolt, Georgia
Dear June and family, we are so very sorry to hear of Jimmy's passing. We will never forget the warmth, kindness and friendship that you both showed to us during our time in Savannah so many years ago. Sending our deepest condolences, prayers and love for all the family.
- Clive and Beth Golding, Monaco, Monaco
What a sweet and gentle man. June, I just heard about Jimmy, what a loss to the world. I know he's was in a lot of pain and happy that is ended. Ours has just begun. My thoughts and prayers are with you, the family and the little four legged and 3 legged critters. All my love, Holly
- Holly Rolfes, Savannah, GA
It's been a long time, but Jimmy and I were good friends at one point in our lives. He was a good man and a great friend. God's speed my friend. Rest in Peace.
- Douglas Cone, Rincon, Georgia
Services under the direction of:
Fox & Weeks Funeral Directors, Hodgson Chapel
912-352-7200
Visitation

12:00p.m. - 1:00 p.m. on Fri, May 07, 2021

St. Peter the Apostle Catholic Church
7020 Concord Road (map)


SAVANNAH GA 31410

912-897-5156
Memorial Service

1:00 p.m. on Fri, May 07, 2021

St. Peter the Apostle Catholic Church
7020 Concord Road (map)


SAVANNAH GA 31410

912-897-5156