Celebrating the life of
Kathleen Hughes Orr
Passed away on April 08, 2021
Lovingly known as Katie Love by her many friends.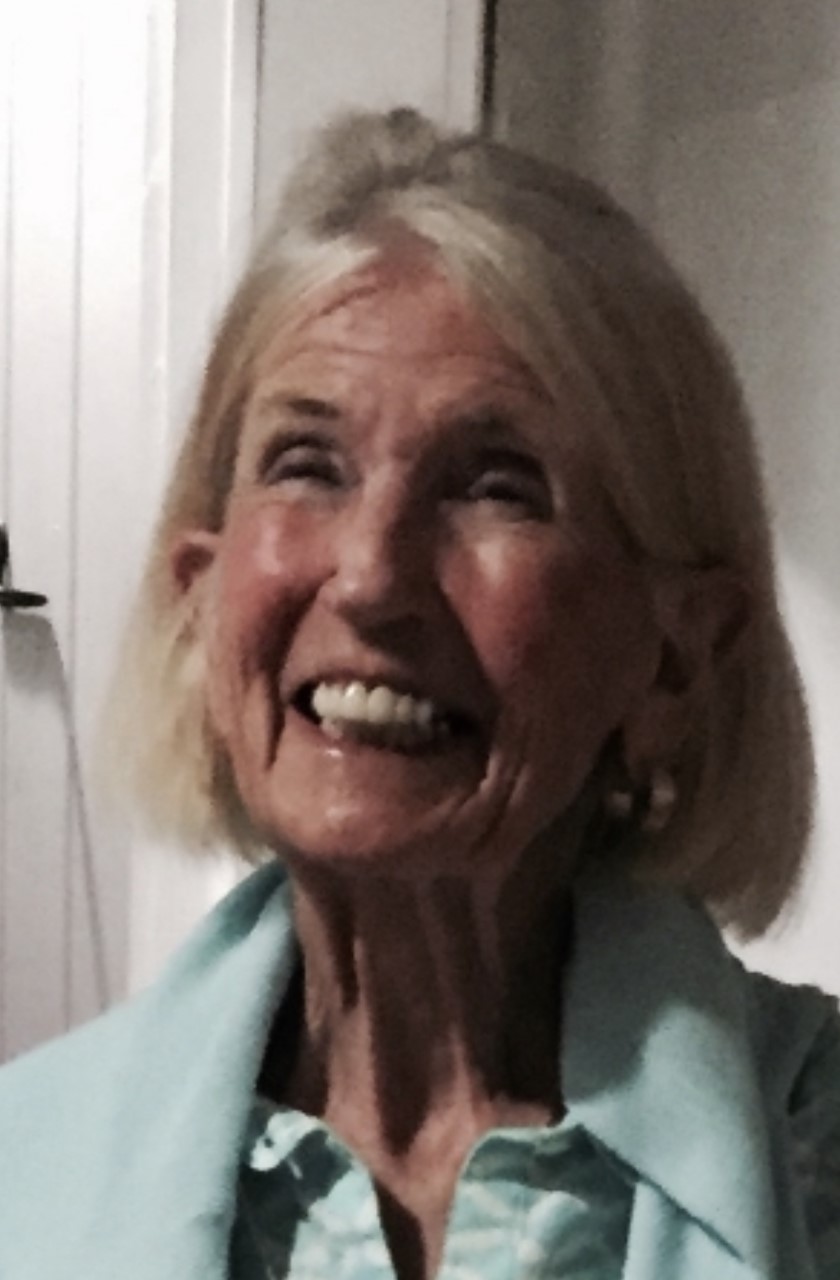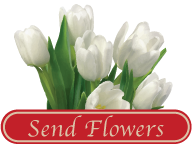 Our beloved mother, Kathleen Hughes Orr left her earthly home April 8, 2021 at 82, surrounded by her family. She was lovingly known as Katie Love by her many friends.
Katie was born in Belfast, Northern Ireland to Frank and Matilda Hughes and was one of 6 girls.
Mom grew up in Belfast where she met her husband Sydney Orr and they immigrated to the United States to begin a new life together. Through Syd's work as an aircraft engineer, they travelled the US living in more than 15 states. In 1975, they finally settled in Savannah, Georgia. Throughout all, Mom was the glue that held this family together and made every day, every move or destination an adventure.
In making Savannah our home, Mom quickly gained an ever-growing family of friends. She was a volunteer with the Pink Ladies, a Brownie Troop leader, The Fluoride Lady at Tybee Elementary, an avid tennis player and she was also known for her fast-paced daily walks around Tybee. Katie was a choir member at Nativity of Our Lord and St. Peters Parish. She was also the Eucharistic Minister at St. Michael's Catholic Church on Tybee Island. However, it was at her daughter's restaurant on Tybee where she could most often be found helping out and holding court. She genuinely loved to be there and made many lifelong friends through their times at Fannie's
Katie and Syd moved to Tybee Island around 1999 and they both fell in love with their small community. It is during her life and times on Tybee, that she was given the name "Katie Love" as she called EVERYONE Love. On her 75th birthday, she was given the Key to the City for her valuable contributions and volunteerism, including that at Fannies!
Katie is survived by her daughter, Jenny Orr (Melissa) of Tybee Island, GA; her sons, Tim Orr (Lisa) of Savannah, GA; Simon Orr (Erica) of Seattle, WA; granddaughters, Carlin Orr of Seattle, WA; Malikque Dennis (Harry) of Savannah, GA; 2 great grandsons, Harry Lemon of Savannah, GA; Harley Lemon of Savannah, GA; friend and caregiver, Cindy Wilson (Kim). She was preceded in death by her loving husband of 59 years, Sydney Orr of Tybee Island, GA and her five sisters, Maureen, Millie, Patsy, Eileen and Brigid all of Northern Ireland.
Katie was a devout Catholic who loved her family, her church family and her Tybee family.
She was a Love.
A Mass of Christian Burial will be held at 10:00 a.m., Tuesday, May 4, 2021 at St. Michael's Catholic Church.
Remembrances: Hospice Savannah, Inc. or the Alzheimer's Association, Coastal Georgia Regional Office-Savannah, GA.
GUEST BOOK
Graham and I are so sorry to hear of Katie's passing. She was one of our favorite people ever. We first met her when she used to help out Jenny at Fannies. She made us feel us feel so welcome and as if we were part of the family. Katie's was beautiful inside and out. She will be missed by all of us who loved and admired her.
- Harold, Tybee Island, Georgia
Katie was love. I am blessed to have known her. She always greeted me with a smile and hug. She will be surely missed and my heartfelt sympathy goes out to Jenny and family.
- Jan Knight Ward, Kennesaw , Ga
Prayers for the family.
- james l woods, savannah, GA
Rest In Peace, Katie Love. We were Katie blessed, and honored to know you. To all of Miss Katie's family, we are thinking of you. Blessings.
- Anker Jensen/Lisa Anderson, Savannah, Ga
Katie Love was a very special person. We loved her dearly! May she rest in Peace.
- Don & Wanda Doyle, Tybee Island, GA
Katie Luv brought so much sunshine and love to all she met. One can only think of her.....smile.... and be grateful... that God saw fit for her to be a part of our lives in this journey. Praying for God's peace to all of you that she is resting in the arms of Jesus. Love and hugs.
- Cheryl Sadowsky, Tybee Island, Ga
So sorry for the loss of your Mama Jenny, and family. Prayers for Peace, Love, and Comfort.
- Keelie Reed , Savannah , Ga.
Our love prayers and thoughts are with you all at this sad and sorrowful time. The sisters will be kicking up a hooley right now upstairs. An imaged that helped us through. All our love to the family from all the McGroarty's
- McGroarty's, Cork , Ireland
DearJenny, Tim, Simon and families. We have so many beautiful memories of your lovely Mom, my dear aunt Katie. Katie was so full of life, stories, a great sense of wit and humour and so loved by our Mum (her sister Brigid) and by us all. Such was her love for her extended family that she spent many happy holidays here with us all and we look back on those times with happy hearts. Katie and you all also welcomed us all to Tybee over the years and we have cherished memories of time spent there with you all too. We know there will be a big gap in your lives without your dear Mom and we are so sorry for that deep loss. Sending lots of love, condolences and many happy memories, with love, Ciara, Mark, Maeve, Maggie and Charlie.
- Ciara McNamee/McKeagney, Castlebellingham, Co Louth, Ireland
Tim , Jenny and Simon we are so sad to hear of your wonderful mum's passing . Auntie Katie was always so kind , generous and lots of fun , welcoming all to beautiful Tybee that came her way . We have such happy memories of our time spent there together , a drive around Savannah for the first time site seeing in the warm sunshine with Ray Charles singing Georgia On My Mind one of Katies favourites was such a joy and Mums holidays to Tybee were the happiest of her life spending time with her sister helping in Fannies and getting to walk the beach everyday a place she felt was heaven on earth. How mum loved her name after visiting it became Eileeeeen . Trips back to Ireland were equally momentous watching all sisters back together was shear love and laughter . We are all sending our love and sincere condolences at this very sad time but know that your mum is re united with her sisters filling heaven with all her love and lighting up the sky with her warm wonderful smile x
- Coyle Turkington , Belfast, Northern Ireland
Jenny, I'm so very sad to hear of your Mom's passing... It was always a pleasure to see her while at Tybee... Her infectious smile will be missed..." Betty"(Lachapelle)Mercier
- Mary Lachapelle, Savannah, GA
Very sorry to hear of the passing of aunt Katie. Marks the finally passing of the Hughes girls. I have no doubt they'll be organising the relaunch of Frank Hughes and the all 5 stars and be partying in heaven. You be in my thoughts and prayers in the days ahead.
- Philip McGroarty , Mayo, Eire
I am so sorry for your loss. l only new Katie for a few years working for Jenny at Fannie's. I loved sitting with her and sharing a chat are a meal. She was a beautiful lady. Her smile lit up a room. Heaven gained and Angel.
- Carol Combs, Savannah, Ga
I have had the joy of knowing Katie Love and family before her "Tybeetime"!...she was and will always be "The Joy" for so many folks!! The memories and tales will be with us forever remembering that wonderful "Katie smile"!!!
- Bonnie Gaster, Tybee Island, Georgia
Jenny I have a lifetime of happy memories of your sweet Mother and know she will be missed by everyone who knew her. Please accept my deepest condolences during this sad time. I can't wait to toast her life!
- Mock, Tybee Island , Ga
First met Katie when she was playing tennis with a group of ladies and one tonight on they would come in Austin's and have lunch and I would wait on she's such a sweet person I'm so sorry and I'm thinking of the family
- Judy Graham, Savannah, GA
We have certainly lost a treasure. I loved her sweet Irish accent and charm. She always made me feel welcomed and I believe everyone felt love in her company. My sincere condolences to the family. Good Bye Love
- Tona Ganey, Savannah, Ga

A candle has been lit!
Keeping your family in prayer.
- Hunt, Savannah, GA
What a lovely tribute to such a lovely woman. I'll never forget the first time I met Katie. I think I was 14 or 15 and I fell in love with her accent and her spirit. She was a gift to all who knew her, and will be dearly missed. She was always driving Jenny to some Tennis tournament back then and then cheering her on from the stands. She enjoyed being a mother and it showed and still shines on in Tim, Jenny and Simon. I loved her. She was charming and gracious with a great sense of humor and contagious laughter. God bless you Katie, thank you for all of the love and fond memories.
- Jill Knight, Cambria , California
That face, that smile and that laugh will be missed by all who knew her. Oh yeah, and the Irish accent. Can't forget that. I loved her too.
- Pat Gallagher, Savannah, GA
You have my deepest sympathy Jenny. Katie was an absolute Love in every way. She will truly be missed by me, the entire island and everyone who had the privilege of knowing her.
- James R Roseberry, TYBEE ISLAND, GA
Jenny and family my thoughts, prayers, and so many precious memories of your mom are with you as you go through this next stage of your life. Your mom was one of the sweetest and kindest people I've ever known. Always smiling, always helpful, always giving. I know she was ready, but I know if it still hard for her babies. Just know you are not alone and so many people care and love you all. Our memories are so precious. Love you all
- Carol Brister, Savannah, Ga
Katie, a wonderful angel to everyone you met. Your love carries through making everyone fill with your joy. I am blessed an honored to have you as a friend so long ago. In turn I can only offer many blessings and prayers for your family. You will always be carrying the light for your loved ones. Be at peace and love. Linnie Youngblood
- Linnie Youngblood , Wimauma , Florida
Dear Jenny & all, Kathleen was such a grand lady! It was indeed an honor & a privilege to have known her. I recall the wonderful conversations shared, at Fannie's, between Kathleen, my beloved Dan and me. Her zest for life, and her charm, will never be forgotten. May she be at peace in God's heavenly kingdom. May God grant strength and comfort to all of you. I send my heartfelt sympathy & condolences.
- Carolyn S. Sheehan, Tybee Island, Georgia
I was deeply saddened to read of Katie's Death and extend sincere condolences to her entire family at this most difficult of times. She was a special friend to so many people on Tybee and always had a kind word to all who passed her way. She will certainly be sorely missed by all of us, but know you are comforted in the sure and certain knowledge that she has passed through Death to life with our Blessed Lord and Mary Immaculate forever. May she rest in Peace. With love, Jack .
- Jack Daniels, Tybee Island, GA
Services under the direction of:
Fox & Weeks Funeral Directors, Islands Chapel
912-898-0900
Mass of Christian Burial

10:00 a.m. on Tue, May 04, 2021

St. Michael's Catholic Church
802 Lovell Ave. (map)


Tybee Island GA 31328

912-786-4505