Celebrating the life of
Bernard Thomas Blanton, Jr. (Tommy)
December 06, 1934 - April 07, 2021
Tommy leaves behind a grateful family – he was a wonderful patriarch and created a positive lasting impact on all he came to know.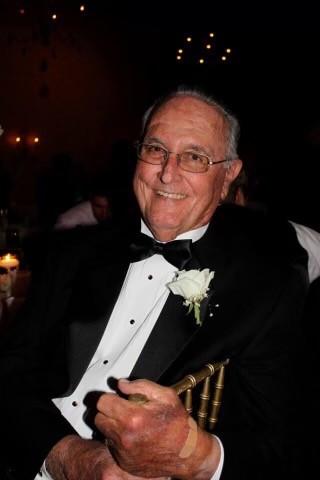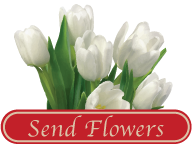 Bernard Thomas Blanton Jr. (Tommy), 86, of Savannah passed away April 7, 2021.
Tommy was born to parents, Katherine Von Waldner Blanton and Bernard Thomas Blanton Sr. on December 6, 1934 in Savannah. He attended Benedictine Military School and was a member of the Air National Guard for seven years. In partnership with his Father, he built Blanton Boat works, handcrafting Kitty Craft boats from 1954-1962. Tommy was a devout Catholic having been a parishioner of St. James Catholic Church until his passing. He was a master woodworker and loved utilizing those skills throughout his life. He was a lifelong member of the Forest City Gun Club and was an avid outdoorsman enjoying hunting with his beloved dogs and spending time with his family and friends. He also loved fishing and enjoying the surrounding beauty and peace that came with it. Tommy worked as a pipefitter at American Cyanamid for 17 years and Stone Container for 20 years, where he retired in 1996. Tommy married the love of his life, Kay on October 7, 1956, who survives him.
In addition to his parents, Tommy was predeceased by a sister, Frances Blanton Chestnut (Lamar).
Together, Tommy and Kay built an extraordinary life and celebrated 64 wonderful years of marriage. In addition to Kay, Tommy is survived by his children, Tina Blackston (Ben), Gayle Josey (Rick), Tommy Blanton (Thea), five grand-children, Leslie Owens Monson (Christian), Brooke Blanton Sims (Joey), John Thomas Blanton, Reagan Josey Owens (Lee), and Austin Richard Josey; six great grand-children, Ford Thomas Monson, Darby Grace Monson, Nolan Abbey Sims, Luke Joseph Sims, Grier Grace Sims, and Jake Paxton Owens; sister, Veronica Flowers (Emory); several nieces and nephews; caregivers, Bobby and Marilyn Scott; and Tommy's dog, Sue.
Tommy was known for being a man full of integrity and devotion to his family. He taught many what it looks like to be a man that puts God first and he constantly led by example in showing others what it meant to be a committed husband and father. Tommy leaves behind a grateful family – he was a wonderful patriarch and created a positive lasting impact on all he came to know.

in lieu of flowers, the family suggest a donation in Tommy's memory be made to St. James Catholic School Scholarship Fund.
GUEST BOOK
I'm so sorry for your loss. Sending our prayers and love to y'all during this time.
- Jordan & Adele Johnson and sons, Savannah, GA
What a blessing your sweet daddy was to all! We are so sorry for your loss! You are ALL in our thoughts and prayers
- Tom and Joey Cetti, SAVANNAH, GA
Vince and I are so sorry for the loss of your father. He lived a wonderful life and clearly cherished his family. Most sincerely, Barb and Vince
- Barb Evans and Vince Becker, Savannah, GA
Mr. Blanton was a wonderful man. He was very kindhearted. He had a wonderful laugh and smile He will be missed.
- PATRICE A KILEY, savannah, ga

A candle has been lit!
- Patrick and Therese Sheehan, Savannah, Geargia
So sorry for Your Loss. Sending Prayers to the Family
- Amber & Mark Lupus, Savannah, GA
Sorry for your loss. May God bless all of you and you are in our prayers Cheryl and Wayne Castine
- Marion W CASTINE, SAVANNAH, GA

A candle has been lit!
- Haseena Charania, Decatur, Georgia
Kay,Tina & family, With sincere sympathy and prayers for the loss of your husband and father. May God comfort and sustain you while you mourn his passing. Richard &Anita
- Richard & Anita Morgan, Savannah , Georgia
Love and prayers in honor of a fine gentleman. Your obituary gave a true picture of this outstanding man! May God continue to bless each and all of this family. Tommy will surely continue to lead & guide you!
- Sr. Helen Marie & Sr. M. Jogues, Savannah, GA
I'm so sorry for your loss. I always enjoyed visiting with Tommy when he would stop in at the Stone Container Credit Union. He was such a nice person who I know you will all miss dearly. He will always be with you in your hearts and memories. I will be praying for peace for you all!
- Gina Bogalis, Port Wentworth, GA
I am so sorry for your loss, loosing yet another 'Southern Gentleman' praying for your family. God Bless you all. Love Suzanne M. VonWaldner
- Suzanne M Vonwaldner, Savannah, GA
So very sorry for your loss. He helped mold an amazing grandson. I know he will be missed.
- Janet Stovall, Atlanta, GA
Tommy, I am so sorry for the loss of your father. Sending prayers to your entire family.
- Catherine Amman , Savannah, GA
Our prayers are with the entire family. We are deeply sorry for your loss of your loved one.
- Janell and Alan Weber, Destrehan , Louisiana
Services under the direction of:
Fox & Weeks Funeral Directors, Hodgson Chapel
912-352-7200