Celebrating the life of
Tammy J. Herrell
January 10, 1965 - March 25, 2021
A selfless person who showed compassion and love.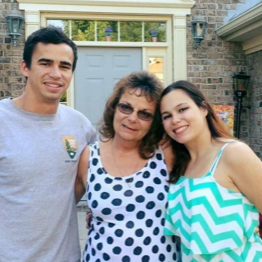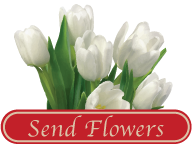 Tammy J. Herrell, loving mother of two children, passed away on March 25, 2021, at the age of 56.
Tammy was born on January 10, 1965, in Nashville, Tennessee to James and Betty Herrell. She grew up in Nashville, Tennessee where she was educated in Nashville Public schools.
Tammy worked at Fort Pulaski National Monument, where she retired with 25+ years of federal service. She started as an Administrative Assistant and worked her way up to an Administrative Officer. She was loved and adored by staff, interns and volunteers.
Tammy had a passion for her kids. She was there number one fan. She praised her kids and would do anything to help them succeed. She was a very generous person who would go out her way to help her friends and family any way she could. A selfless person who showed compassion and love. A person who fought for what was right and showed strength when faced with adversity. She was known for her motherly affection and her happy demeanor.
In addition to her fiancé, Tim Falvey; Tammy leaves behind her daughter, Brtiney Nicole Virginia Roman of Palm Bay, Florida; son, Celso Miguel Roman of Savannah, Georgia; and sister, Donna Lamberth of Nashville, Tennessee.
A memorial service will be held at a later date in Nashville, Tennessee.
GUEST BOOK

A candle has been lit!
Tammy was such a kind and caring lady,always smiling.She was the what you would call the definition of a neighbor who I could also call a friend. She will be missed.
- Shirley Williams , Savannah , Ga
Miguel and Britney, I am so sorry about your Mom. If there is anything that I can do for you, please let me know. Love and hugs, Diane
- Diane Smith, Savannah, GA-Georgia
Tammy and I grew up in church together at Woodcock Baptist Church in Nashville, we were friends from a very young age as our sweet grandmothers made sure we were in church. Tammy and I spent a lot of time between Sunday Services just hanging out. As we grew older and lives changed we didn't see each other but when you became Tammy's friend you were always a friend. To her children I'm so sorry you have lost your mom and to Donna my hearts hurts for you as well. Prayers to all!
- Cathy Brown, Old Hickory, TN
Services under the direction of:
Fox & Weeks Funeral Directors, Hodgson Chapel
912-352-7200