Celebrating the life of
Robert L. (Bob) Jones
February 16, 1941 - March 15, 2021
Devoted Husband and Father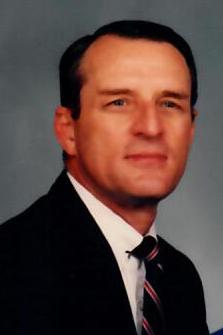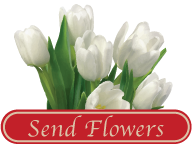 Robert L. Jones (Bob) passed away peacefully after a short illness on Monday, March 15, 2021 at his home.
Mr. Jones was born in Savannah on February 16, 1941 to the late William C. and Eula S. Jones. He lived in Savannah his entire life. For many years Robert was an Insurance Agent and took much pride in helping his clients with their needs. Robert always went above and beyond to assist others. In addition to his parents, Robert was preceded in death by his wife Iris P. Jones, the love of his life, a brother Danny Jones and sister Joan Stanford.
Robert leaves behind his sons, Robert L. Jones, Jr. (Katherine) of Statesboro and David R. Jones of Florence, AL; grandchildren, Jackson Jones, Jennifer (Lin) Woodard, and Jaclyn (Jody) Cason; four great-grandchildren; brother Denny (Annette) Jones and several nieces and nephews.
Graveside service will be held at 11:30 A.M. on Monday, March 22, 2021 in Hillcrest Abbey Memorial Park with Pastor James Davis officiating.
In lieu of flowers, the family suggests that you consider making a donation in Robert's honor to a charity of your choice.
GUEST BOOK
BOBBY, We are sadened by your loss. We are praying for you and your family.
- George & Ada Ruth Jenkins, STATESBORO, GA.

A candle has been lit!
my name is garland wilson,wife regina. sorry to hear about your dad most of all your mom iris. your dad and I go back a long time I met him through jerry adams I had rehumatic fever (still have complications) I could not get insurance because of it like your mom. through much effort from him I was able to get much of what I needed. he was a good man and cared for others
- garland/regina wilson, savannah, ga
Bob and I attended Savannah High School together.(1958) My condolences to the family.
- Frank & Kathy Grimm, Richmond Hill, Georgia
I'm so sorry to read of your dad's passing. Thinking of you all at this sad time. Prayers for the family from the Rose Dhu Burton's girls!
- Kristi Snyder Odom, Guyton, GA
RIP old friend Larry Brown SHS 1958
- Larrry Brown , Savannah, Ga
Bobby, so sorry for your loss. My thoughts and prayers are with you during this difficult time.
- Pamela Lowery, SYLVANIA, GA
Services under the direction of:
Fox & Weeks Funeral Directors, Hodgson Chapel
912-352-7200
Graveside Service

11:30AM on Mon, March 22, 2021

Hillcrest Abbey Memorial Park
1600 Wheaton Street (map)


Savannah GA 31404

912-234-3458