Celebrating the life of
Albert Herman Quante
August 03, 1925 - March 06, 2021
Albert's spirit never aged - he was both wise and funny in a way that made him magical. He was active and adventurous until the very end.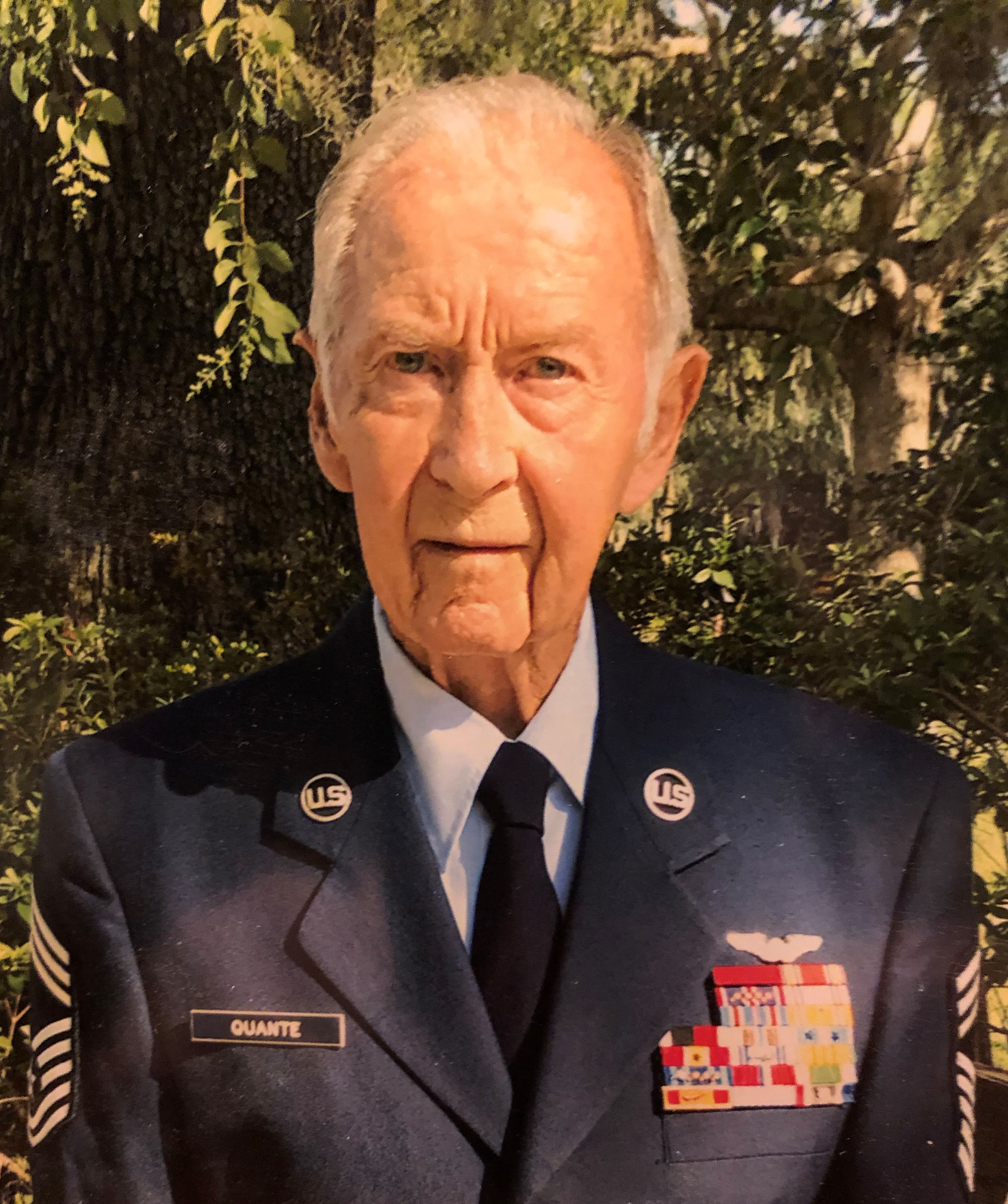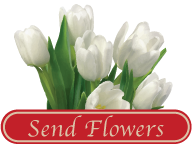 Albert Herman Quante, age 95, departed this life peacefully on March 6, 2021 at Hospice of Savannah.
Albert was born in Savannah on August 3, 1925 to Frederick Heinrich Quante and Dorothea Gezine Siem and was close to his six siblings, especially his identical twin brother, John Diedrich Quante. Albert and John worked in their family's grocery and plumbing businesses, and their hijinks were local legend.
Albert and John enlisted in the Navy in 1942 at age 17 to serve in World War II. Albert was an aviation maintenance specialist and pioneered guiding drone planes by radar. He served at Guadalcanal and on the Russell and Marshall Islands. He was honorably discharged from the Navy on his 21st birthday and then served another 40 years, first in the Air Force stationed at Travis Air Force base in California, Japan and Korea; and subsequently in the Georgia Air National Guard 165th Airlift Wing in Savannah. He received numerous awards and citations for exemplary service and retired as Chief Master Sergeant in 1985.
Albert married Anita, his loving wife of 71 years, in 1948 and settled on the Isle of Hope in 1955. They were mainstays of the Isle of Hope community. Albert served in the Isle of Hope Fire Department for over 51 years, beginning in 1964. He was Chief for 22 years and remained active in the department until 2015. He was a member of the Georgia Association of Fire Chiefs, the German Friendly Society, and the Savannah Elks Lodge. He was a life-long member of the Lutheran Church of the Ascension.
As an avid outdoorsman, Albert loved boating, fishing, crabbing, and hunting. His love of aviation was life-long, from building and flying his own plane to building and operating model planes and boats. He enjoyed young people and he spread his knowledge and joy of life through wit and activity. Albert's spirit never aged - he was both wise and funny in a way that made him magical. He was active and adventurous until the very end.
Albert was preceded in death by his wife, Anita Mahany Quante and by his brothers, Fredrich, Martin, Carl, and John; and sisters Dorothea and Margaret. He is survived by his daughters Dr. Alice Libet (Julian), Arlene D'Aguillo (Tony), and Dr. Angela Forand. He will be greatly missed by his six beloved grandchildren, nine great-grandchildren, one great-great grandson, many well-loved nieces, nephews, friends, and caregivers (Carolyn and Marlene).
Funeral arrangements are incomplete and will be managed Fox and Weeks. A graveside service will be held at the Greenwich section of Bonaventure Cemetery. Due to the COVID pandemic and mindful of the health of all, masks are required, and social distancing will be observed.
In lieu of flowers, the family suggests remembrances be made to the Isle of Hope Volunteer Fire Department at 409 Parkersburg Rd. Savannah, GA 31406 or the Lutheran Church of the Ascension at 120 Bull St. Savannah, GA 31401.
GUEST BOOK
We are sadden with the passing of Mr. Q. Alice, Arlene, and Angela (and your families) will be in our hearts and prayers, now and future - praying for peace, comfort, and healing for you all. We know Mr. Q. had a wonderful and full - complete life - now he shines his bright light in the heavens for all to see, remember and enjoy special memories. Our love to all - Linda and David
- Mr & Mrs. David Denhard, Savannah, GA
He was a good man and will be missed. I always enjoyed being in his company. He was an elder on the Island as I was a young man. Albert went to high school with my mother Adele, We would visit at the Elks club dances & dinners when I was with mom. RIP sir. well done. Our condolences to the family and community.
- Chester & Sandi Nielubowicz BC62', Santee, CA
R.I.P. TO A LONG TIME FRIEND'
- RUTH S FINCHER, savannah, GA
Mr. Al was the sweetest and nicest man we've ever met. We are also Elks members and knew All and Anita well. His wit and presence will be missed. Sympathy to his family and know he was loved by so many people. David & Pat Holloway Savannah, Ga
- David & Pat Holloway, Savannah, Ga.

A candle has been lit!
- Leslie Armstrong-Davidson & Family, Savannah, Georgia
chief quante,was how we knew him growing up in the 70s i remember him and miss anita pulling up to the fire station in that fire engine red monte carlo,man they were kool!always had a smile and a hello.loved joking.he had a baseball cap with a willy nelson pony tail!when he turned around with that smile and laugh.my condolences to the family.
- henry white, ellabell, georgia
Sending our love and prayers for strength and peace. He was such a kind and gentle soul.
- Rachlin Family, Savannah, Ga
Dear Quante family, I was saddened to learn of Mr. Quante's passing. Mr. and Mrs. Quante were such wonderful friends to my father and mother were so influential in my life. You are all in my prayers at this time of loss. Sincerely, Nonie Youmans
- Nonie Barton Youmans, Peachtree City, Georgia
Angela, Arlene, Alice and families, Mark and I wish to extend our most heartfelt condolences to all of you for the loss of your Dad and Grandfather. A simple boy was born, and a great man passed away. His gift of life was devoted to family, friends, country and community. We pray that your sadness now will be turned into great joy soon, at the many wonderful memories of a life well-lived. Peace.
- Sharon Downs DeRigo, Richmond , VA

A candle has been lit!
- Mark and Sharon DeRigo, Richmond , VA
Very sorry to hear, bless you all and prayers for the family. LOVE, Fred Hall.
- Fred Hall (Junior), Greenwell Springs, LA
He was a good friend for more than 50 years I was in the Air National Guard but a different unit I was in the 117th Al and I flew model airplanes together on skidaway Island for several years and I always enjoyed seeing him at breakfast at Hodges Air Park I will really miss him he was one funny man and a good friend. RIP Al . Charlie
- Charles B. Harris, 264 old river rd. Bloomingdale, Ga.
I am so sorry to hear about Al He was a sweet person and always fun to be with. I have missed seeing him at the Elks Lodge. May God bring his family comfort during this sad time.
- Betty A Lee, Savannah, Georgia

A candle has been lit!
He was one of my favorites and will be missed by all in the family. Carolyn Quante Chance
- Carolyn Chance, Marietta, Georgia
Al served with my father on carriers in WWII and new me my whole life. Perhaps, one of my greatest pleasures was telling him that I loved him and his equal response!
- Dewey Morgan, Sylvania, Georgia
Mr. Albert will be missed. He is celebrating with Uncle John now in heaven. Prayers to all of the Quante family.
- Karen Harvey Malinowski, Savannah, Georgia
Services under the direction of:
Fox & Weeks Funeral Directors, Hodgson Chapel
912-352-7200
Graveside Service

1:00 p.m. on Fri, March 12, 2021

Greenwich Cemetery
330 Greenwich Road (map)


Savannah GA 31404

912-651-6843