Celebrating the life of
Rev. Dr. Samuel Theodore Kamaleson
November 18, 1930 - February 28, 2021
One thing was perfectly clear to anyone who met him; Sam was man who had been touched by God.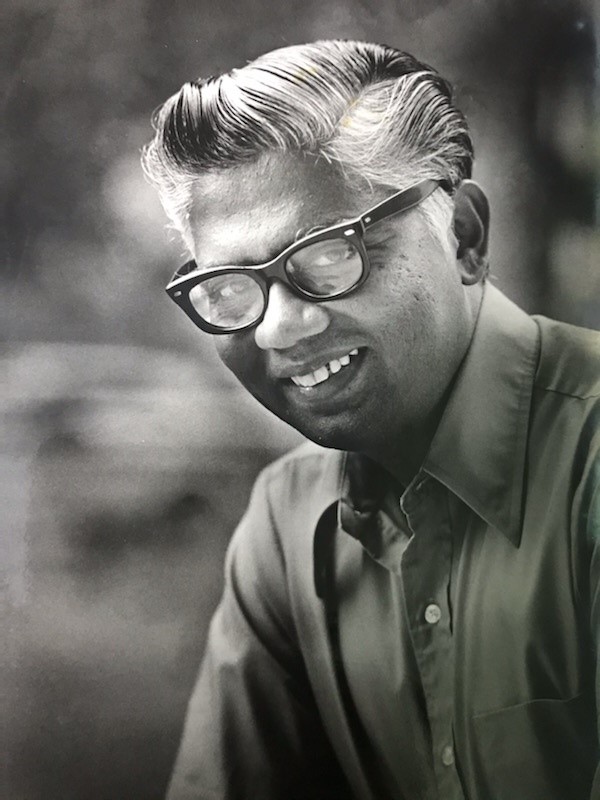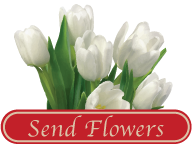 Beloved and well-known Rev. Dr. Samuel Theodore Kamaleson went to be with the Lord on February 28th, 2021 at the age of 90. He was a resident of Savannah, Georgia. He was born on November 18th, 1930 in Vellore, India to Job and Lily Sunderasan and married the love of his life, Adela Sylvia lndrani Balraj, on May 27th, 1953. Sam and Adela were blessed with three children:
Sunderraj (married to Sara), Nirmala (married to Doug), and Manoharan (married to Nicole). Sam and his family lived all over the world in service to God, bringing people to Jesus through love, words, and song.
Although he was a 7th generation Christian, he noticed a change in his Hindu roommate while studying at Madras Veterinary College. He asked him what had changed, and he said he had become a Christian. Sam then realized that he wasn't really a Christian and was led to Christ by the witness of his roommate. Sam was moved by the Spirit in his early twenties to get the crowd's attention in a Madras bazaar. Despite his embarrassment he sang loudly and proclaimed at the end of the song, "He is alive!" He tried to walk away, but someone grabbed his sleeve and asked him about Jesus. That was the first person Sam led to the Lord.
After completing his veterinary degree, Sam enrolled at Asbury Theological Seminary in Wilmore, Kentucky and studied sacred music. He earned a Master of Divinity and started a Master of Theology from Asbury. Then Sam returned to India and was pastor of Emmanuel Methodist Church in Chennai (Madras) from 1961-1968. He then returned to Asbury to finish his Master of Theology and went on to the Candler School of Theology at Emory University to earn his Doctor of Divinity in 1971. He again returned to India as pastor of Emmanuel Methodist Church from 1971-1974. In 1974, Sam Kamaleson became vice president of World Vision International, where he led pastor's conferences in dozens of countries and continued to work in various capacities before retiring in 1996. Some estimate that Sam has spoken to more church leaders in more countries than anyone in the world.
When praised for his mentorship to so many, Sam would take no credit at all: "The real mentor is the one I am talking about as the living Christ: The whole world thinks that [I am] mentoring others, but [I am] only reflecting the attractiveness of the Christ."
Sam's quest to preach took him on many adventures. He did real missionary work in India in the 60s and 70s and later, with the use of his lndian passport, was able to preach and conduct workshops in communist countries unnoticed. He also met with danger in Central America where he encountered armed rebels on back roads in El Salvador who prayed over him and allowed him to continue on his journey to preach the Word.
After serving abroad Sam returned to India to found and lead two organizations including Friends Missionary Prayer Band, which sends Indian missionaries throughout India, and to create what can truly be called Sam's legacy, Bethel Agricultural Fellowship. Founded in 1963 to house and educate poor, orphaned children in India, Bethel expanded to include a hospital, school, library, and farm. Recently in 2017 and 2018, Sam returned to Bethel with his son Sunderraj (Mark), his daughter-in-law, Sara, and his grandchildren to support the community with much needed hands-on work and supplies. Sam's granddaughter Cullie Parsons brought 350 pounds of books collected from children at Savannah Country Day School to stock the children's library at Bethel.
In addition to his public life of service in Christian communities around the globe, Sam remained a most humble man and delighted in the personal relationships he formed with his beloved family and friends. He was devoted to his wife and children and always put their needs above his own. He also had a special way of communicating that made everyone he met feel that they were worthy of his time, praise, blessings and friendship. One thing was perfectly clear to anyone who met him; Sam was a man who had been touched by God.
"He will wipe away every tear from their eyes, and death shall be no more, neither shall there be mourning, nor crying, nor pain anymore, for the former things have passed away." Revelation 21:4 ESV
Sam is survived by his son, Sunderraj (Mark) Kamaleson, M.D. (married to Sara) and their children Russel Parsons, Elizabeth Parsons, Catherine Parsons, Franklin Samuel Kamaleson, Sunderraj Kamaleson, and Neelum Adela Kamaleson; daughter Nirmala Ruth Loisel (married to Doug) and their children Matthew Loisel (married to Brittany) and Leela Loisel; daughter-in-law Nicole and her children Barclay Kamaleson (married to Bethany), Cedric Kamaleson, and Cade Kamaleson (engaged to Lillian Keane). He was preceded in death by his wife Adela Kamaleson; son Manoharan Kamaleson; and grandson Jonathan Loisel.
Visitation: Thursday, March 11th from 5:00 p.m. – 7:00 p.m., Fox & Weeks Funeral Directors, Hodgson Chapel, 7200 Hodgson Memorial Drive, Savannah, GA 31406.
The funeral service will be live streamed https://live.cbcsavannah.com
Funeral Service: Friday, March 12th at 10:00 a.m. Community Bible Church, 1112 E. 69th St., Savannah, GA 31404.
Reception: Friday, March 12th at 1:00 p.m., Savannah Country Club, 501 Wilmington Island Rd., Savannah, GA 31410.
In lieu of flowers the family requests that donations be sent to the Kamaleson Foundation, which supports the Christian community of Bethel, Sam's legacy. To know more about this special community, please watch these inspiring videos https://vimeo.com/399302561 and https://vimeo.com/428622429
Kamaleson Foundation-The Bethel Fund Raymond James Bank, 15 Lake Street, Suite 130, Savannah, GA 31411.
Please sign our online guestbook at www.foxandweeks.com
GUEST BOOK
We're so sad to hear of Kamaleson Uncle's death. Everything that was written in memory of him is true. He truly encouraged me (Twinkle) as a teenager (in using my talents for the Lord) and as a young mom when I brought my family to hear him speak in Columbus. I always appreciated his genuine spiritual care for the youngest in his audience and how he faithfully pointed them to Jesus Christ. We're so blessed to have known him and seen a life well-lived for the Lord!!! Our love and prayers go out his dear family.
- Nate and Twinkle Ratnasamy, Findlay, OH
Our Deepest Condolences.
- Rev. Jonathan Jesudas, Petaling Jaya, Selangor
He is my role model in life and ministry. I had the privilege of coordinating his conferences for 3 years In different parts of India. I felt that he prayed as if Jesus is right across sitting in front of him. He preached Christ and Him alone.
- John Selvaraj, Chennai, Tamil Nadu(TN)
Dr. (Mrs) Kamalavathanam & I join the blessed company of believers, throughout the world, in celebrating the life of Annan Dr. Sam Kamaleson. I have known him through the SCM, ever since I was a student in MCC, Tambaram in early 60s. As a young CSI Presbyter in the 70s the mentoring offered by Annan is unforgettable. In recent decades Annan was a regular Preacher, when ever he was in Chennai, at the CSI Egmore Wesley Church, during my tenure. May his soul rest in peace and the light of Christ continue to shine up on him.
- Rev. Dr. Prof. Arun Gopal , Chennai , Tamilnadu
The Viswasam children, Prema, Viji and Robin grew up listening to Kamaleson Annan preaching the gospel. Good ole childhood memories left an indelible mark in the hearts of us. We will miss him until rapture. Praying for comfort to Sunder, Nimmie & their families. Annan was truly a man of God.
- Viswasam , Savage , Maryland
A man touched by God who in turn touched our lives . Preached Christ with passion ,compassion & transformation . A person who talked and lived out the Kingdom values. A legacy left behind for all of us .We will miss him.
- Danesh Rao , Abu dhabi , UAE
So sorry to hear of your loss Mark. My thoughts and prayers are with you and your family.
- Patti Turner, Savannah, GA
While we still cannot believe that we will not hear Sam uncle and his hearty laughter, offering wise advice when in need - we are so thankful for uncle' anointed ministry to whom ever God put in his pathway. Heaven gained one of the best saints in Christ Jesus. Our beloved uncle, we will miss you so much. Thank you for who you were in our lives. You and Adela aunty enriched our lives. You leave behind a legacy which the Holy Spirit will help carry on. Sing away in glory, dear uncle. With much love , Jessie & Bob
- Jessie & Bob Dickenson, Jersey City, NJ
While we still cannot believe that we will not hear Sam uncle and his hearty laughter, offering wise advice when in need - we are so thankful for uncle' anointed ministry to whom ever God put in his pathway. Heaven gained one of the best saints in Christ Jesus. Our beloved uncle, we will miss you so much. Thank you for who you were in our lives. You and Adela aunty enriched our lives. You leave behind a legacy which the Holy Spirit will help carry on. Sing away in glory, dear uncle. With much love , Jessie & Bob
- Jessie & Bob Dickenson, Jersey City, NJ
Thoughts and Prayers for the family on the passing of such an amazing man! What an extraordinary background and such a man of faith.
- Rhett Mouchet, Savannah, GA
I remember Dr. Kamaleson from when I was a young girl. His powerful voice when he sang and his amazing sermons always left me wanting to the Lord as he did. It encouraged me to study and to know more. My love and condolences to the Kamaleson family.
- Monica Morales Nguyen, Pasadena, CA
Pastor Kamaleson was my beloved Pastor when I was a member of the Emmanuel Methodist church in Chennai. When felt the "Call" to preach I asked him to pray for me and he did.Later before going to Seminary on a Sunday evening Service, he called me to come on the stage behind the pulpit, laid his right hand on my shoulder and prayed to dedicate me to the Ministry. I still can feel the touch of his hand, so gentle and loving after 56 years! Hundreds of youth, college kids would run to the altar to accept Jesus.Now I feel a mixture of intense sadness and joy. Sadness because the world will miss a Great man of God but the Heaven rejoices to receive a Servant of God who finished his Race so wonderfully. He will meet the trophies of people whom he led to hi dear Savior! And above all Jesus welcoming him at the Pearly Gates, with smile saying "Well done my faithful servant. Enter into the joy of the Lord and would give him a loving embrace.
- Rev.Dr. Michael Relton , Garland , Texax
I am a member of Emanuel Methodist Church, chennai. We lost the real gods man. I always remember his message from EMC pulpit . He dedicated Dr M.Santhosam memorial hall at Alamathi, Tamil Nadu he spoke to the children about the blue marble story which I cannot forget. I thank and praise god his life. My deep condolence to their family members Praise the Lord.
- SAMUEL VINCENT PAUL , Chennai , Tamil Nadu,India
We are sorry for your loss of a dear Father, Father-In-Law, and Grandfather to all of you. "The LORD is close to the brokenhearted and saves those who are crushed in spirit." Psalm 34:18
- James & Sarah Harrell , Savannah, GA
To the loved ones: As you celebrate a life worthy of being emulated, may God's comfort be yours. I was not a new comer to the Christian faith, being raised in the Church of England and educated in the Wesleyan tradition. However, I have a distinct memory as a youngster in a beautiful, large Methodist Church. It seemed as if the church itself was rocking on its foundation as a handsome, youthful guest preacher blessed with a magnificent, booming voice began singing "How Great Thou Art." His sense of deep conviction and anointing brought an unmistakable awakening in my spirit. That was my initial encounter with the Savior. Years later, I was further nourished in the faith as I moved into the EMC neighborhood, as a foreign student. Today as I reflect on my own dedication to our Lord Jesus Christ, I owe a debt of gratitude to Dr. Sam Kamaleson who had a long standing impact on my life. To God be the glory!
- Rev. Nita Edwards, Washington , D.C
To the Family and Friends of Brother Sam Kamaleson, We rejoice in the life of our dear, departed brother and join you in this season of grief--for, to us, in this life, he is no more. Many within the Christian Ashram family regarded Rev. Dr. Sam Kamaleson as a spiritual father, evangelist, mentor, and keeper of the sacred flame of the Holy Spirit. He was a gifted preacher, teacher, singer, leader, and friend to many within our movement. Bro. Sam was an active member of the Christian Ashram movement; and, a strong advocate for the ministry of E. Stanley Jones. We will honor Bro. Sam at our Annual Meeting of the United Christian Ashrams Board and Council, April 30 and May 1, 2021. We know our departed friend lived and died a faithful disciple of Jesus Christ. He sowed seeds of the kingdom in the hearts and lives of many people around the world. On behalf of the entire Christian Ashram community, we give thanks to God for Bro. Sam, a good and faithful disciple of Jesus Christ who has now entered into the everlasting joy of his master. Our love and prayers surround you. May we, like Brother Sam, proclaim in life and in death—Jesus is Lord! R. Wade Paschal, Jr. Tom Albin (electronic signature) (electronic signature) UCAI President Executive Director
- Rev. Tom Albin, Exec. Dir. of the United Christian Ashrams, Brentwood, TN

A candle has been lit!
Our thoughts & prayers are with your family. God Bless you
- The Prewitt & Rodgers Families , Savannah, GEORGIA
Sam and Adela were woven into my family and we were blessed to share the "Living Water" with them so many times. Sam's humility and his love for Jesus never wavered. How very blessed we have been to have been called their friends. Thank you Lord for this man of faith and his witness to you. I pray all of this family be blessed even as we were from the 1960's until now. Sam has taken his shoes off to greet his great and wonderful Savior!
- Cynthia Gallaway Ward, Georgetown , Texas
We are thankful for what he has taught us. He had God's wisdom
- Felix and Shereen Nappoly, Irvine, CA
He is a great soul. My father and Sam uncle are cousins, he loveingly used to call my father Ebby. I was named Sunderasan by the name of his father. I still remember when I was a little boy during the early 70's when he left India to settle in USA with his family he come home with his family to lunch with us. I always admire his voice, what a gift God has given him perfect for his profession. RIP
- Theophilus Gabriel Sunderasan, Chennai, Tamil Nadu
Mark, You are in our thoughts and prayers, we LOVE YOU sweet friend and know that your daddy is sporting some mighty fine (and well earned) wings. His wings were ready but our hearts were not...Huge prayers to you and Sara. xoxox
- Connie Woods and David Green, Savannah, GA
We have known Dr. Rev. Sam Kamaleson as a considerate and kind hearted man who has the ability to preach to all generations and impact their lives in miraculous ways. We will forever remember his life changing sermons, acts of kindness and even his humorous punch lines. He will truly be greatly missed.
- Dhinakaran, Elezabeth and Chrysolite , Nashua, NH
This great man known internationally for his preaching and leadership was simply known as Tha Tha to us, the sweet name his grandchildren called him. From the moment we met him, we all sensed a calm in him and an eagerness to share his wisdom with anyone who came along. He gave each member of our family his full attention and delighted in discussing any number of topics which always led back to the one topic of importance to him: living a life inspired by Christ. We will cherish the memory of the celebratory meal he shared at our home to celebrate Greek Orthodox Easter and the blessings he shared with all of us, his Savannah family, in the last years of his life.
- Lelos Family, Savannah, GA
Every time I listened to him I drew close to Jesus. His sermon in NCC , Kellys inspired to get baptised asap! I praise God for his life.
- Govardhini, Secunderabad, India, Telangana
Kamaleson Annan was my hero. I stood in awe of his disarming personality and unparalleled baritone voice. I had the privilege of being his interpretator on a few of his preaching assignments at Vellore, the town that he was born in. The very first time I interpretated his sermon, he turned around once his message was over and hugging me he gave me three pieces of advice that have ever since been etched on my mind. He said, "Be humble before God and man. Never become too busy, always have time for people. Always look around for needs around you and see if you can meet them". I treasure the mails he sent me and the memories of his counsel and prayers for me at my times of Spiritual need. Annan, you will remain one of the most lovely persons I have ever known. Adieu till we meet again on yonder shore.
- Durai Jasper , Vellore , Tamil Nadu, S. India
I am one who was Baptized/Christened by our Beloved Pastor Samuel Theodore Kamaleson. He's a part of our family and every time we met at any Church/Convention he would personally check out on the wellbeing of the extended Family. He preferred to remember you by your Indian name rather than your Christian given name. When we met after my mother had been promoted to Glory he asked how Chandra was doing and when we shared that she has gone to be in Glory, Pastor immediately put his arms around all of us who were around and prayed over us. He prayed over my son too, who was the junior most in our family. I remember the day's when EMC bid farewell to Pastor and family while they were about to leave India. Mano used to sit on the Bonnet of the few cars that were in EMC those days and take a ride from the Old Parsonage upto the gates of EMC. Pastor's Mom Mrs. Lily Sunderason loved us more because my Mom was from Trichy too. I had the privilege of studying in Bishop Heber School I'm Trichy where our Pastor too did his schooling as per Paattima's information shared with us. We as a family are Blessed immensely by our Dear Pastor's love towards us. He promised that during his next visit he would definitely visit our Home which he Promptly responded by his visit inspite of his busy schedule. Thank and Praise God Almighty for his Wonderful Ministry around the World.
- Stephen Samuel Alex R, Chennai , Tamilnadu
This is a sad gladness... my ( Rani Satya's) memory rolls back to the mid sixties (1960s).I was a 6+ curious girl looking intently at the mirror held in front of Kamakeson Maamaa( I am privileged to call him maamaa/uncle in my mother tongue) My father Viswasam Satya isa baritone singer.But he took me to listen to maamaa.He was seated in a chair facing the trademark banyan tree of Bethel Danishpet in the veranda of a hall close to the office ( next to where my Chithappa Paul H.Jeyasingh and Dhamy Chithie lived) Why a mirror? My appa ( dad) told me that if maamaa sang , this mirror would crack. All about Kamaleson maamaa had depth in profundity be it his love with honour for Sunderesan Aachi, or love with passion for his life-mate or love with mischief, respect and compassion for his biological and spiritual children besides his mentees. I have observed his dialogues with my thathaas (maternal grandfather Rev Y.C Navamani, and maternal grand uncle P.Samuel ). Oh, when FMPB's first disc was released with Kameleson maamaa,Mohan Maamaa, Kamala akka singing my maternal uncle Emil Jebasingh Maamaa's compositions, my teen heart's joy knew no bounds. We, Dickson my life-mate and I met him last in 2018 at my nephew Don Sunil's house in Dwarka, New Delhi.He was happy to meet Dickson again after years as both are from the Madras Veterinary College. Eternity - this is what adds gladness to the sadness of temporary physical separation. Eager to meet Kamaleson maamaa and all others,who have reached HOME earlier than us.Till then may we all continue on our life-track with the assurance " Goodness and Mercy will follow me all the days of my life" Psalm 23:6 Grisalda Satya ( Rani) & Dickson Grace Satys ( Baby) & CSE Ross Prarthana & Phil Inglis Prashansa Dickson
- Bethel Satyas, New Delhi, Delhi
My deepest condolences to the family members of late Rev Dr Sam kamalesan Annan, the former Emeritus President of FMPB. He was really a man of God and a wonderful mentor for everyone who are looking for his advice and guidance. I believe without him FMPB wouldn't have been grown like this today. During his time he trained many leaders particularly in Friends Missionary Prayer Band. We praise God for the wonderful legacy he left behind for all of us to look upon. May the peace and comfort be upon the bereaved family members. In His grip Rev Helien Singsit
- Helien Singsit, Shillong , Meghalaya
I was blessed by Pastor Sam Kamalasen when Sir was the Pastor of Emmanuel Methodist Church, Vepery. Pastor's message, songs and councelling has brought me thus far. I am praising God for enabling me to connect with you. I will see you very soon Pastor on the other side...
- Susan Philip, Vellore, Tamilnadu
I was blessed by Pastor Sam Kamalasen when Sir was the Pastor of Emmanuel Methodist Church, Vepery. Pastor's message, songs and councelling has brought me thus far. I am praising God for enabling me to connect with you. I will see you very soon Pastor on the other side...
- Susan Philip, Vellore, Tamilnadu
We offer our deepest condolences to the family of Dr. Sam Kamaleson who was a leader, mentor and friend to me for 40 years as we worked together in World Vision in various roles. His passion to serve God and serve humanity was an example to everyone who met him. His Pastors Conferences were held in over 100 countries. I had the privilege of seeing him in action. His preaching embraced every aspect of the human condition. Sam was also a peacemaker willing to address situations when people disagreed. He saw people through the lens of compassion and profound faith. He was a prophet who saw the brokenness of the world and the healing that comes with Christian faith and love. Dr. Sam you always saw the possibilities. May your family be comforted by your life of service, witness and love. Prayers! Dave Toycen, retired President of World Vision Canada
- Dave & Diane Toycen, Mississauga, Ontario, Canada
Sam preached with clarity.
- Nehemiah Thompson, Somerset , NJ
What warm and special memories I have of Dr. Sam. Although he was a busy man, he nevertheless took such an intent interest in whomever he was with. I remember him asking after me more than once. What a joy to have known him! I rejoice with you all at his homegoing to heaven, and sorrow with you all at his loss from this world. He will be sorely missed. Prayers for your comfort, to Cade, Clay, Cedric, Nicole, and to the whole family. May you sense the strong arms of Jesus around you. "The eternal God is your refuge and underneath are the everlasting arms." Deuteronomy 33:27
- Jill Martens, St Paul, MN
My mom in her childhood grew in her spiritual life through uncle when he was VBS Teacher.She used to share this to us.She lived a testimonial life & help her siblings & us(her children).We love his songs. May the good Lord comfort you all
- Sarah Nirmala, Trichy, Tamilnadu
Condolences to the family. What a legacy. My first meeting was many years ago. I was New to World Vision. We held a weekend conference near Winnipeg, Canada. I have many memories of the things he said. One of his stories I still use today, and of course, I remember him speaking in bare feet.
- Philip Maher, Guelph, Ontario
I saw the you tubes of Dr Sam Kamaleson few days back . It is a miracle when I typed tamil songs in you tube , his name populated. Every day I listen to his songs as well as his sermons . God is great for me to find the true child of Gods songs and sermons. I am touched. RIP sir
- shan Navaratnam, WEST NEW YORK, NJ
- Actinty, Avarua, Cook Islands
Services under the direction of:
Fox & Weeks Funeral Directors, Hodgson Chapel
912-352-7200
Visitation

5:00 p.m. until 7:00 p.m. on Thu, March 11, 2021

Fox & Weeks Funeral Directors, Hodgson Chapel
7200 Hodgson Memorial Drive (map)


Savannah GA 31406

912-352-7200