Celebrating the life of
Julia Ann Easterlin Gooding
September 07, 1937 - February 27, 2021
Praise be to the God and Father of our Lord Jesus Christ! In His great mercy He has given us new birth into a living hope through the resurrection of Jesus Christ from the dead. 1 Peter 1:3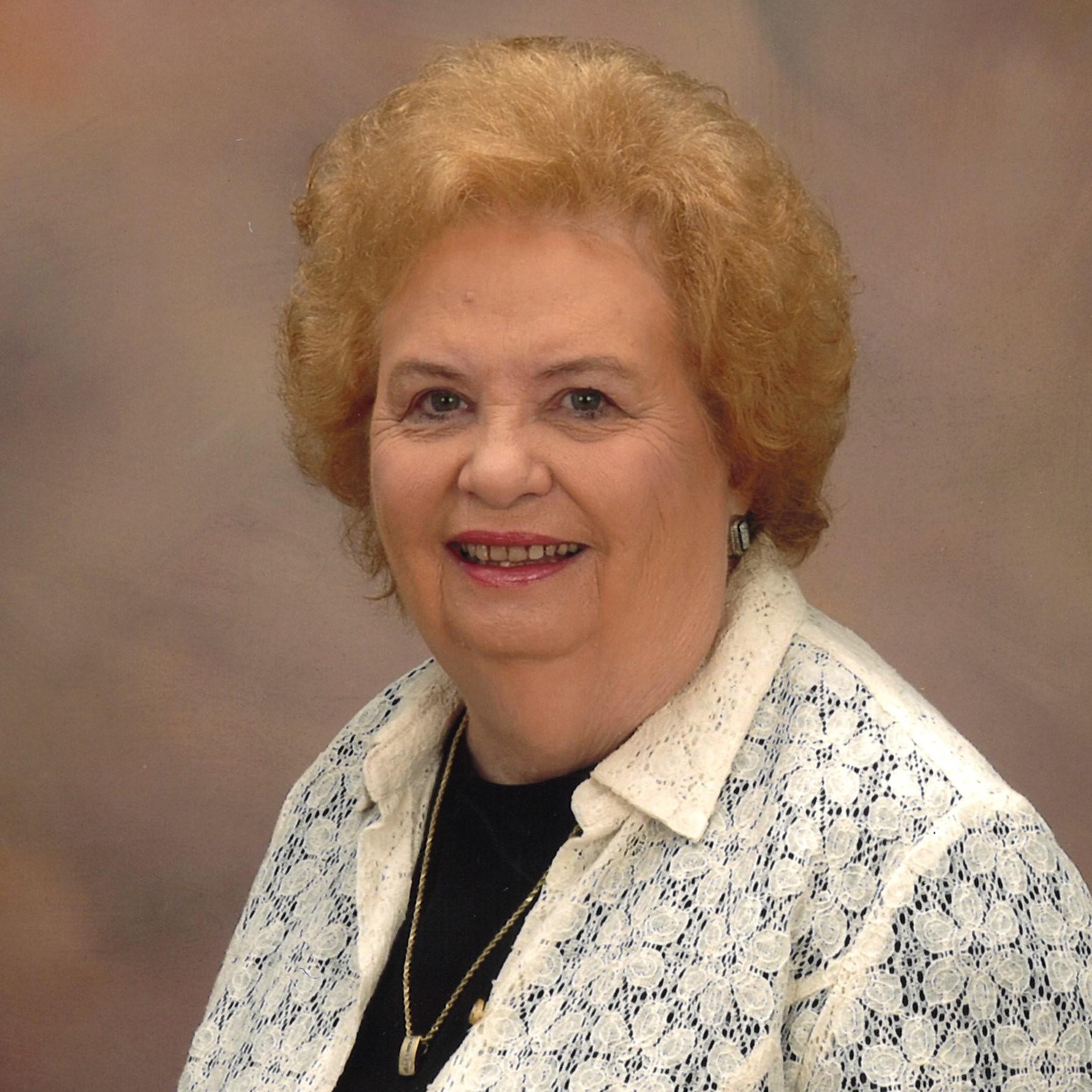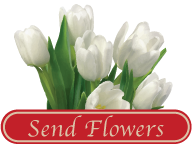 Julia Ann Easterlin Gooding, 83, went to be with her Lord and Savior on Saturday, February 27, 2021. She was born in Ridgeland, SC on September 7, 1937. Mrs. Gooding was preceded in death by her husband of 47 years, John Frederick Gooding, Sr.; her son, John Frederick Gooding, Jr.; her father, Theodore Goodwin Easterlin, Sr.; and her mother, Amanda Elizabeth Riley Easterlin.
Mrs. Gooding was a graduate of Ridgeland High School. She earned a Bachelor of Arts from Lander College and a Master's of Education from Georgia Southern University. Mrs. Gooding retired after 34 years of teaching at both the elementary and middle grade levels. She taught at Ridgeland Elementary (Ridgeland, SC), Sprague Elementary (Garden City, GA), Calvary Baptist Day School, Wilder Middle School, and Coastal Middle School.
Mrs. Gooding was a member of Calvary Baptist Temple and the Charity Sunday School Class. She was the teacher of the Sweet Spirit Sunday School class for many years and belonged to the Jonathan and Patience Long Spiritual Development Women's Mission Group. Mrs. Gooding served in Christian Women's Connection for the past 22 years. She has served as both chairman and regional representative, an office she held up until her passing.
She is survived by her daughters, Ann G. Chamberlain (Warren), and Amy G. Coates, and her brother, Theodore Goodwin Easterlin, Jr. (Dianne). Mrs. Gooding had six grandchildren, Warren Chamberlain, Julie Coates Aladesanmi (Oludamilola), Jamie Coates, Caitlin Chamberlain, Jonathan Coates, and Jackie Coates.
Visitation will be from 5 to 7 p.m., Tuesday, March 2, 2021, at Fox & Weeks Funeral Directors, Hodgson Chapel.
Funeral services will be 12 p.m., Wednesday, March 3, 2021, at Calvary Baptist Temple in Savannah with the Reverend Kenny Grant officiating.
Pallbearers will be Warren Chamberlain, Jonathan Coates, Drew Arnold, Paul Davis, Oludamilola Aladesanmi, and Royce King.
Burial will be 3 p.m. in the Ridgeland Cemetery, Ridgeland, SC.
GUEST BOOK
I loved Julia like a sister. We enjoyed going on trips together to Stonecroft conferences, talking and laughing, eating at Pirates House buffet, and sharing life experiences. She was a compassionate, understanding, and devoted friend. I rejoice that she is in Heaven at the feet of Jesus.
- Eileen Newman, Firestone, CO
Dearest Amy and Family, I am so sorry for your loss. Your dear mother (and grandmother) is now at peace. Prayers and blessings to all. For those that believe, death is not the end. We will see our loved ones again.
- Susan Bunger, Savannah, Georgia

A candle has been lit!
Ann, Amy & family I know the heartache you're going through and I pray God gives you all the strength needed for the difficult days ahead. I loved them as my second parents as they helped cared for me during my Dads illness when I was a teenager. I remember they were so excited to keep Dana during my graduation. Our parents loved each other and they lived full lives with great memories. She will truly be missed as she was loved by so many. God bless you Pam
- Pam Johns Stell, Pooler, Ga
My thoughts and prayers are with Amy, Ann and their families. Mrs. Gooding was not only my 1st grade teacher but the mother of my best friend all through school! She always treated me like one of her own! Heaven gained an angel!
- Michelle Davis Burns , Arrington, TN
Amy, I am so sorry for your loss; words cannot express how sorry I am. Your mom fought a hard fight and now is at rest and peace. I know how difficult this is, but I also know that your faith will carry you through. I pray that God will give you and your family strength, comfort, and peace. I love you!!!
- Odom family, Savannah, GA

A candle has been lit!
- Odom family, Savannah, GA
So sorry for your loss. I am Judy Saxon daughter
- Pritchett Dee, Bethany, OK
Our sincere sympathy to Mr. Ted and family. May the memories of your sister live forever in your heart. Roy and Alvernia Jackson
- Alvernia Jackson, Savannah, Georgia
I am so sorry for your loss. She was a beautiful lady inside and out and will be greatly missed. Love and Prayers
- June Maddox, Tybee Island, Ga
Ann, Please accept my sincere condolences in this time of loss. I pray that the love of our Savior Jesus Christ will be a light through this dark time. Avis Myles
- Avis Myles, Savannah, GA
Dear Amy, Ann and the entire family please accept our heartfelt sympathy and condolences on the passing of your mom and grandmother. I remember meeting her during Dami and Julie's wedding, she received us with great hospitality and warmth. We will cherish that memory. We pray for God's comfort for the entire family at this difficult time. May her precious soul Rest In Peace.
- Aladesanmi , Acworth, GA
Dear Ann and Amy, I am so sorry for your loss. Your mother showed me much kindness over the years. Losing a mother is heartbreaking, and I wish you both all the comfort and strength I know she would want for you as well.
- Belinda Yandell, Nashville, tn
Thank you for sharing your Mom with us. She was a nice lady.I waited on her Many years at Piggly Wiggly and Kroger. I know that God is pleased to have her in Heaven.
- Theresa Burke, Savannah, Georgia
Ms Goodings was out son David first grade teacher he still remembers her. Your family lived just a block from us in Garden City She was a very fine Lady. We are sorry for your loss
- Simmons, Travelers Rest , SC
To the Gooding family: I was sorry to hear of Ms. Julia's passing. She had such a positive influence over the life of every child that shared her classroom. I remember her being a strong, take-charge woman at a time when there weren't many of those for us to look up to. Whenever I hear her name I can picture her broad smile. My thoughts are with those of you who will miss having her in your daily lives. Sincerely, Donna Hutson Moody
- Donna Hutson Moody, Savannah, GA
We are so sorry that we could not be there. Our prayers and sympathy are extended to all of her family. Mary Faith and Jim Beckworth
- Jim & Mary Faith Beckworth, Savannah, Georgia

A candle has been lit!
- Jason Davis, Ridgeland, SC
- infella, Avarua, Cook Islands
Services under the direction of:
Fox & Weeks Funeral Directors, Hodgson Chapel
912-352-7200
Visitation

5:00 p.m. to 7:00 p.m. on Tue, March 02, 2021

Fox & Weeks Funeral Directors, Hodgson Chapel
7200 Hodgson Memorial Drive (map)


Savannah GA 31406

912-352-7200
Funeral Service

12:00 p.m. on Wed, March 03, 2021

Calvary Baptist Temple
4625 Waters Ave (map)


SAVANNAH GA 31404

912-351-2288
Burial

3:00 p.m. on Wed, March 03, 2021

Ridgeland Cemetery
(map)


Ridgeland SC