Celebrating the life of
Gloria Ann Crawford Fortson
April 18, 1941 - February 24, 2021
Gloria had a contagious laugh and a loving spirit. She was generous and welcoming to everybody.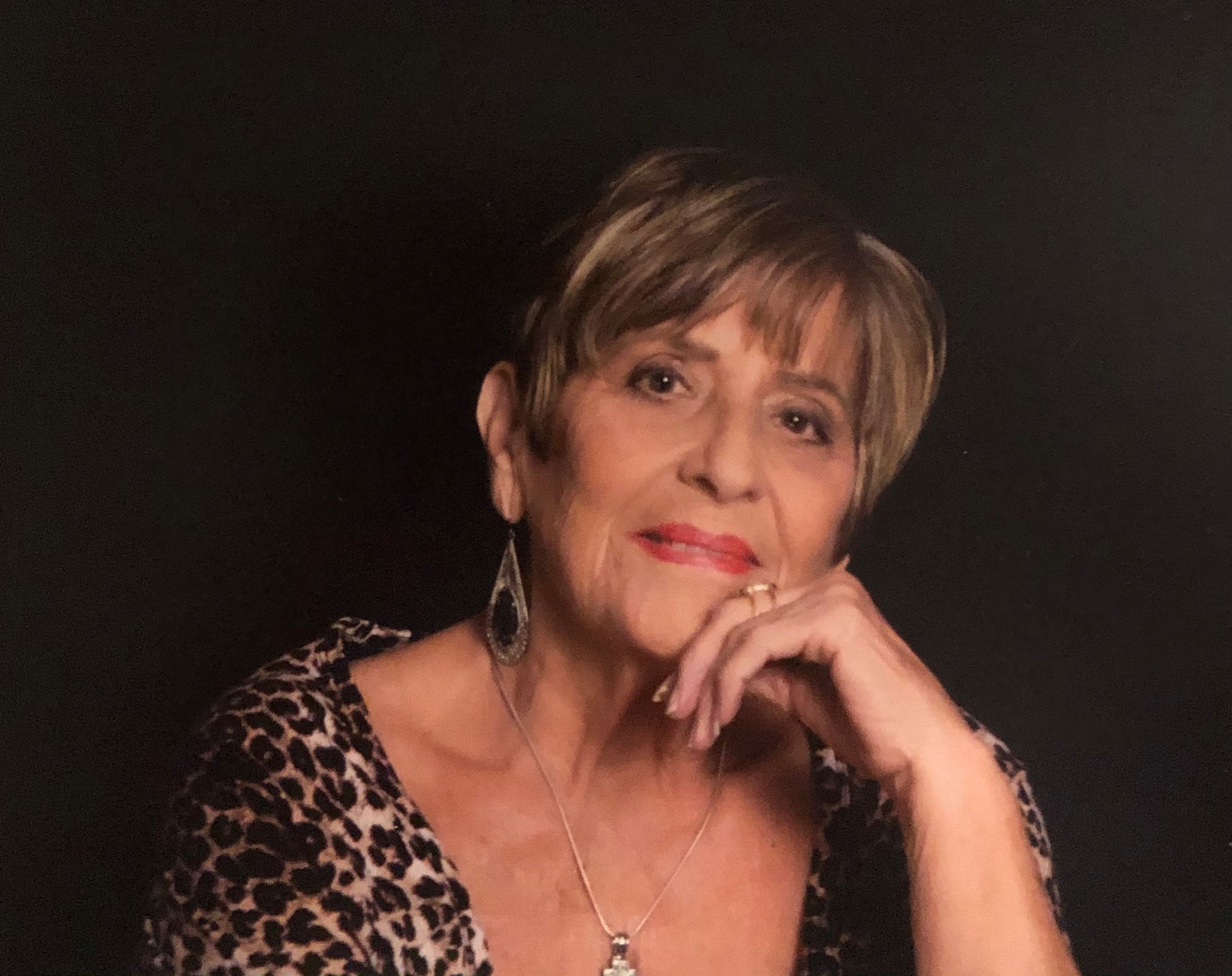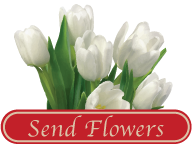 Gloria Ann Crawford Fortson "Mema", 79 of Savannah, passed away on February 24, 2021, due to complications from Covid.
Gloria was born April 18, 1941 to parents, Shelley Hamilton Crawford and Alva Bell Crawford in Savannah. She graduated from St. Vincent's Academy in 1959 and received her nursing degree from Fayetteville Technical Institute. Gloria married Ivan Miles Forston Sr. on July 23, 1960, in Ridgeland, SC.

In addition to her parents, Gloria was predeceased by a brother, Shelley "Buddy" Crawford and a sister, Shirley Delorenzo.
Gloria is survived by three sons and three daughters, Miles (Sheryl), Rene' (Christopher), Gay (Libby), Troy (significant other, Ashley), Timmy (Chastity), Robin (Brett); sister, Patricia Carol Taylor (Carol); 21 grandchildren, and 17 great grandchildren. She followed her loving husband Ivan Miles "Milo" Fortson, to Heaven.
Gloria served as a registered nurse in the operating room in the Savannah area for over 30 years. Many of those years she held the position of the manager of the Operating Room at Memorial Medical Health. She had a contagious laugh and a loving spirit. She was generous and welcoming to everybody. Gloria loved spending her time dancing, practicing her Faith, spending time with family, and caring for her dogs. Gloria was a member of Saint Anne's Catholic Church where she worshiped and enjoyed volunteering at the church.
The visitation will be held on February 28, 2021, from 3-5PM at Fox & Weeks Funeral Directors, Hodgson Chapel. Memorial Mass will be held on March 1, 2021at 11:00 a.m. at Saint Anne's Catholic Church in Richmond Hill..
In lieu of flowers, please consider gifting house plants to allow life to continue in the homes of Gloria's family.
GUEST BOOK

A candle has been lit!
Our prayers are for you in this difficult time. Much love.
- Jeff and Gina Kelley, Andersonville , GA

A candle has been lit!
We are so sorry for your loss . Always enjoyed working with your mom with her cars . Keeping y'all in our prayers .
- William & Melissa Hampton, Richmond Hill , Ga
Gloria was such a presence. She could always find the joy in life and her laugh made you feel so happy. She loved well and was well loved. She will be missed but thoughts of her will always make one smile. My thoughts and prayers are with all of her family.
- Susan Richter, Pooler, Ga
Our deepest condolences to the whole family. We are praying for you all.
- Tamela DuBose, Savannah , GA
We are so sorry for your loss. Gloria was an amazing lady. We are so glad that we got to know her and your family.
- James and Dee Evola, Richmond Hill, Ga
We are so sorry for your loss. Continued prayers of comfort for all y'all!
- Christy, Keagan & McKenna Talbot, Carmel, IN
So sorry for your loss. You are blessed to have so many good memories to last forever.
- Angela and Johnny Southerland, Savannah, GA

A candle has been lit!
So sorry for your loss. She was a bright light in this world and her light lives on in her family. Praying for you all.
- Lisa Crumpton and Family, Prosperity, SC
I'm sorry for your loss...I loved your mom...she could sure make me laugh!!
- Dawn Grogan, Glennville, GA
I was deeply saddened to hear of Gloria's death, and offer sincere sympathy to her entire family at this most difficult time. she was always so gracious and friendly to all who came her way, and her attitude on life was so very positive, and her contagious laughter always lit up a filled room. Gloria will be sorely missed for a long while by her large family and her many friends she cultivated throughout her life. I know you are all comfortable in the sure belief that she has passed through death to life forever with our Blessed lord and Mary Immaculate. Gloria is in my prayers. May she rest in peace. sincerely, Jack
- Jack Daniels, Tybee Island, GA
My heart breaks for the Family, I had the opportunity of meeting Gloria through my former co workers Robin and Emily and she had a smile that could llght the darkness in any room. Robin and Emily hold onto the fact that you made great memories with Gloria and that she left you guys a huge legacy to carry on.Robin Gloria's twin "Batter up" it's your turn... Make her proud ❤️
- Lesley Grubbs, Bloomingdale, GA

A candle has been lit!
Heaven is rejoicing with the addition of this spicy little lady and I know Milo is glad to have his soulmate. Rest In Peace dear friend, who never knew a stranger. Please take comfort as a family that you will see each other again one day.
- Sarah Mackey, Savannah, GA
Big hugs and prayers to her Abba Father, whose arms Gloria is now resting. Heaven is our home and God gave Gloria to your families of origin and her marriage and children, and her extended family, 'at such a time as this'. She beheld each of you in a special way, individually and you beheld and loved Gloria, mom, Mema, in your own special way. What sweet memories now for you to carry in your hearts. You can now live her legacy, each day. Blessings and love from Shellie & Richie's friend, Laurie 'Love one another as I have loved you' - Jesus
- Laurie Bush, Potomac Falls, Virginia
May our Lord bless and comfort you and your family during this time of grief. Please accept our sincere condolences.
- Steve & Mary Smith, Jacksonville, FL
Shelley, Shane, & I are so sorry for your loss. We will miss your mom's energy, humor, positivity, & storytelling. She was a special woman and we are glad we got to know her. We feel like we have lost a family member and are grieving with you.
- Stephen Henry , Richmond Hill, Georgia
My deepest condolences to the entire family. I am infinitely grateful to fate for meeting this extraordinary woman, with such a big heart, love of life and an amazing sense of humor. She made me feel like a family member in her house. She will forever remain in my heart a laughing and mischievous friend.
- Anastasia Nowokunski , Canton , GA
I'm so sorry for your loss Gloria was so much fun to be around never a dull moment . I remember the times when all the parents, My mom and dad (Butch and Smitty) your mom Gloria and your dad Milo, and Mr and Mrs Taylor ( Jerry and Carol) use to get together and all of us kids had such a great time together getting into mischief. When I think of your mom it always put a smile on my face. She will be missed,but her laughter will remain a BLESSED memory of mine. My prayers are with you all. God Bless, Julie.
- Julie NeSmith Zona, Guyton, GA
My condolences to the family. Ray Holliday
- Ray D Holliday, Pooler, Georgia
We are so very sorry for the loss of your mom. We love you.
- Marcia McManus, Kathy Jones , Savannah, Ga
Been around her a handful of times, just a beautiful person inside and out. Her kids and grandkids seemed to LOVE having her around, she was the life of the party and a funny person who enjoyed life to the fullest! I admired that about her! She lit up the room! She left lots of memories for her family loved ones to hold dear! To the Fortson family, I am sorry for your loss and we are thinking of you all during this difficult time. Love, Paigdra and family
- Paigdra Von Herbulis and family , Richmond Hill , Georgia
I love yall and I'm so sorry for your loss. Wish nothing more than that I could be there with y'all. My prayers and thoughts are with y'all always.
- Alexis Sena , Albuquerque , NM
Services under the direction of:
Fox & Weeks Funeral Directors, Hodgson Chapel
912-352-7200
Visitation

3:00p.m. until 5:00 p.m. on Sun, February 28, 2021

Fox & Weeks Funeral Directors, Hodgson Chapel
7200 Hodgson Memorial Drive (map)


Savannah GA 31406

912-352-7200
Mass of Christian Burial

11:00AM on Mon, March 01, 2021

St. Anne's Catholic Church
10550 Ford Avenue (map)


RICHMOND HILL GA 31324

9127563343