Celebrating the life of
Elisabeth Anna Fraser Lipp
June 20, 1965 - February 04, 2021
Family and close friends will remember Lis as never missing a chance to provide motherly love, a tender hug, and a touch of kind advice. She always exhibited her strong will and independence, and her fierce sense of what she felt was right.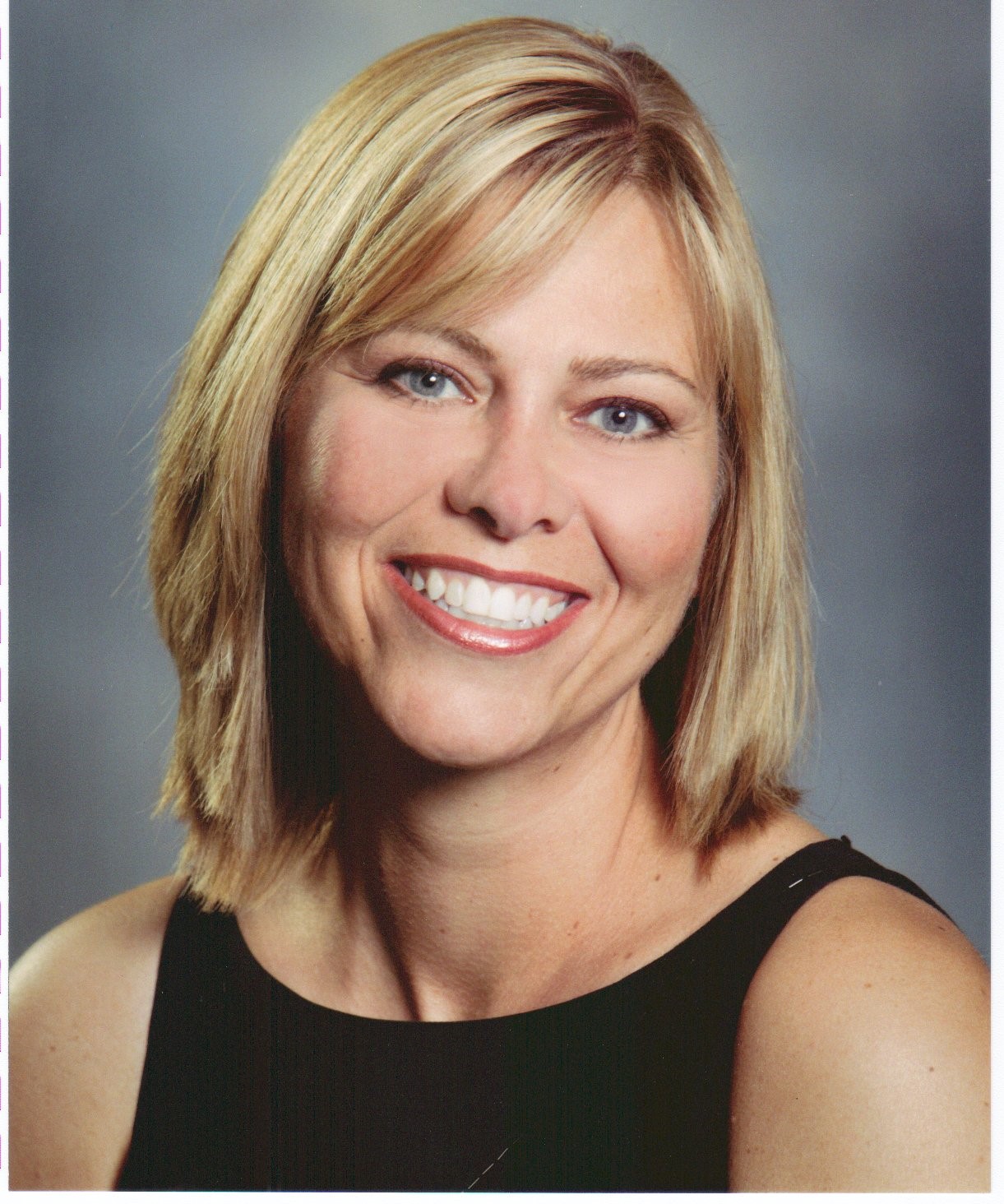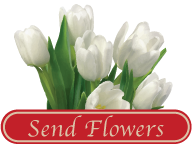 Elisabeth "Lis" Lipp, 55, passed away Feb. 4 after a long and courageous battle with breast cancer.
Lis was surrounded by her family and showered with their love until the very end, gracefully tended to by the caring team at Hospice Savannah.
Lis was born in Toronto, Ontario to an Austrian Mother and Canadian Father. The family moved often in Lis' early years, no doubt helping craft her strong independent spirit. She was the firecracker of the family, later recalling endless stories of the escapades of her and her two younger brothers. As a young adult she traveled the world with her backpack and scuba gear, before graduating with honors with a degree in Nutrition from the University of Western Ontario. Like her Dad, she developed into a talented sales professional, building a successful career in the dental industry, winning sales awards wherever she went.
Her early career lead her to a chance meeting in Chicago with her future soulmate. The relationship initiated with a friendship early and took years to develop, but then quickly blossomed. It culminated with a magnificent garden wedding in London, Ontario in July 1998, and a legal wedding in a courthouse in Westerville, OH 89 days later. Lis was fiercely proud of her Canadian heritage, and bragged that more bottles of wine were consumed at the London wedding reception than there were guests in attendance. No doubt due to the Canadians!
Lis lovingly embraced her new home in central Ohio and her new stepson, and quickly built close and loving relationships with her new family and many new friends. Those years in Ohio included raising two lovely and amazing daughters, mentoring and loving the children of friends and family, and many more career accomplishments, all masterfully and seamlessly juggled. Many good times were spent in Ohio on the back porch "Loon Deck" with family and friends, listening to the waterfall on the koi pond, and celebrating many happy life milestones together.
The Lipp family journey lead to beautiful Skidaway Island in 2013. Once again Lis quickly added many more close friends, while also skillfully juggling a steady stream of visitors from all parts of Canada and Ohio. Especially in the winter! Lis set up a stunningly beautiful home in the Landings, and the family often joked following vacations that, oh well it was time to head back to "the resort!"
Family and close friends will remember Lis as never missing a chance to provide motherly love, a tender hug, and a touch of kind advice. She always exhibited her strong will and independence, and her fierce sense of what she felt was right. Life with Lis was never boring. She jumped into every situation with gusto and leadership. But never met a baby she didn't want to hug, and always loved a good slice of cake. Lis will also be remembered for her impeccable sense of fashion, her amazing decorating skills, and mixing the best cosmos on the planet. She had a special way with plants and animals, evidenced by her porch full of thriving succulents, her busy hummingbird feeders, and the unwavering support from her Savannah rescue mutt Odie. All while she was lovingly crocheting and gifting many beautiful baby blankets for family and friends.
Lis was able to create a happy place wherever she was at that moment. Whether it was providing volunteer dental services to the poor in India, or being a Skidaway Island First Responder. During vacations, quick weekend excursions, or the many girls-only special events.
One of her happiest places was in a rocking chair on the back porch at her Skidaway Island home, in the early morning, drinking coffee with family and friends, viewing a beautiful sunrise over the eastern marsh. Or a late afternoon Deer Bay "boat drop" with friends in front of the family cottage in Buckhorn, Ontario, followed by viewing a magnificent summer evening sunset, listening to the calls of the loons.
The cancer battle became more difficult as the years moved on. But Lis fought like a champion, raised her daughters through their important childhood years, and barely acknowledged the pain. We will forever be thankful for the support provided by family and friends, the extraordinary efforts of her many medical professionals, and Lis' strong will to carry on for her family. Always with Odie by her side.
Lis was preceded in death by her mother Edith Mudge. She is survived by her loving husband Alan, her daughters Alisa "Ally" and Emily "Emme," and stepson Jeremy. Also by her Father George Fraser and stepmother Linda, her brothers Mike (Carolyn) and Kevin Fraser, and stepbrother Dylan (Amy.) Mother-in-law Marian Lipp, brother in-laws Dr. Ronald Lipp (Kathy) and Richard, sister-in-law Linda, niece Jaclyn Bennett (Colin), and nephews Kyle and Blake Fraser, and Eric Lipp (Megan.)
Per Lis' wish, a private memorial will be held with immediate family. Other memorial services will be announced at a later date. In lieu of flowers, the family suggests you consider a donation in Lis' memory to one of her favorite charities:
Susan G. Komen Coastal Georgia, PO Box 1405, Savannah, GA 31404 https://komencostalgeorgia.org/
or
Ossabaw Island Foundation, 13040 Abercorn St., Suite 20, Savannah, GA 31419 www.ossabawisland.org
GUEST BOOK
Lis came into our store early upon our opening and we instantly loved her. She had a light around her and it was evident in the way she carried herself, her kindness, gentleness, and her great sense of humor. Will remember her showing off her porch and how much she said she enjoyed it in the early mornings and evenings. Her greatest joy were her children and she made that abundantly clear when we talked. God received a earthly angel and our lives were made better by knowing her. God Bless you, her family and place Lis in the brightest of lights because she will surely and forever be a beacon.... much love, Lynn and The Clutter Family
- Clutter Family (Furnishings & Interiors), Savannah, Ga
My deepest sympathies. Words cannot convey how saddened I am by Lis's passing. She will forever be in my heart as the caring, kind and funny person she was. When Lis and I worked together, she immediately opened her heart and mind in that unique way she had to make everyone around her feel special and valid. I sought her advice often and I wished many times I could have her sense of fashion and decorating. Thank you Alan, for being her soulmate. It was such a joy to see the love you both had for one another and for your family. Rest well my friend. With love Ang.
- Angela Best, Ottawa, Ontario
Allan, Alli and Emy Our sincerest condolences. Although our friendship blossomed over a brief visit to The Landings, I feel it was very full. You treated us like family! It is still one of my favorite vacations. I had many conversations with Lis (via facebook) after our wonderful stay at your beautiful home! We often discussed Jene and I returning the favor and having your family visit us for a ski or golf vacation. Of course you all have an open invitation to come and stay with us anytime. Our deepest sympathies to you all. Your friends John & Jene
- Dr. John Andrews, Corner Brook, Newfoundland
Dearest Lis will always be in my heart, as will her loving family. Rick and I treasured all our times together as neighbors and friends. I will miss Lis every day for the rest of my life. All my love and sympathy goes out to Alan, Ally, Emme, Jeremy and all the family. I am with you in spirit.
- Susan Fagan, Westerville, OH
It is with great sadness that I hear of Lis' most tragic passing. Both Lis and Alan were always exceptional people and a blessing to be associated with. My deepest sympathy to you Alan and to your extended family.
- Michael Grant, Pak Cheong , Thailand

A candle has been lit!
Words cannot express how sad I am at losing my beautiful sister-in-law, Lis. What most amazed me about Lis was her great strength in the face of adversity. Through all of life's ups and downs, I don't recall her ever complaining about the hand she was dealt. She had the gift of being able to make every person around her feel like the most important one there. She was also wise beyond her years and could always be counted on for help and advice. Our family will miss her terribly.
- Linda Lipp, New Waterford, OH
My deepest sympathies to the family and especially to Ali and Emme. I remember Lis to be so supportive to the Garrison family. Always positive and passionate. My thoughts and prayers are with you all.
- John Tisbert , Savannah , GA

A candle has been lit!
Alan and Family - We are so sorry for your loss. Out thoughts and prayers are with you. Please let us know if we can do anything to support you during this time.
- The Fanning Family, Savannah, GA

A candle has been lit!
- Richard Mackin, Savannah, Georgia

A candle has been lit!
May God be the strength you and family need in this trying time. My condolences to you and your family from all of us.
- Eric Fields, savannah, ga
Alan, Alli, Emy and Jeremy we're so sorry for your loss. Our thoughts and prayers are with the entire family during this difficult time.
- The DeLaTorre Family , Savannah , GA

A candle has been lit!
Sweet, beautiful Lis. Her infectious smile and laugh could light up any room. She was the most gracious and inviting hostess who always ensured her family and friends felt welcomed and loved. I will miss our family visits, although they were far and few between, they were always memorable and will forever be cherished. I cannot express the profound sense of loss that will be felt for the years to come, and I cannot express my deepest, heartfelt sympathy for Allan, Ally and Emme. A friend sent us a lovely poem that I'd like to share with you as you may find some comfort knowing that Lis (your mom) is still all around you, everyday. Do not stand at my grave and weep. I am not there. I do not sleep. I am a thousand winds that blow. I am the diamond glints on snow. I am the sunlight on ripened grain. I am the gentle autumn rain. When you awaken in the morning's hush I am the swift uplifting rush Of quiet birds in circled flight. I am the soft stars that shine at night. Do not stand at my grave and cry; I am not there. I did not die. We love you all very much xo
- Carolyn Fraser , St. Thomas, Ontario
My beautiful sister Lis, I am not able to express the immense sadness and loss that I feel. You are such a important part of my, and our families lives. I miss our conversations already, how you could get us to laugh even in the worst of times. I will reflect on our memories often and hold them tight. Although you have left us you will never be gone, you will live on in all of us. I see so much of you in Ally and Emme, your beauty, grace and confidence will forever be felt within them. Although I am feeling heartbroken by your passing today I am so thankful for having you in my life. We are all better for having shared time with you, and I will forever cherish the love you gave. I love you Lis. "I know for certain that we never lose the people we love, even to death. They continue to participate in every act, thought and decision we make. Their love leaves an indelible imprint in our memories." —Leo Buscaglia
- Mike Fraser, St thomas, ON
Dear Allan, Alli, Emme,& Jeremy, We were so saddened to hear of Lis's passing. I worried about her every time I passed by your house. She was so beautiful, inside and out. Please accept our deepest sympathies. May she rest n peace. Eleanor and Jack
- Eleanor S Kiel, Savannah, Georgia
I am so sorry for everyone's loss. My Aunt Lis was such a wonderful person with a warm smile, I miss her so much and cling onto the wonderful fun memories. I regret not being able to see her and tell her how much she meant to me, and my family and how much we love her.
- Blake Fraser, St.Thomas, Ont
My Aunt Lis was an extraordinary person. Her memory will live with me forever. My aunt always looked out for me and would never forget any special occasion. She gave so much love and it pains me to know I was unable to properly say goodbye. My thoughts and prayers are with my Uncle Allen and my cousins Emme and Ally. I miss them so much and wish I could be with them now. I will miss my aunt very much. I loved my Aunt Lis dearly and I always will.
- Kyle Fraser, St.Thomas, Ont
Lis was a fierce and mighty supporter of her family, especially her daughters and their education. I enjoy the pleasure of having taught both of her girls here at Savannah Arts. Like Lis, they are strong, intelligent, kind, and empathetic. These qualities will take them as far as they wish to go in this life. I am so saddened by their loss and offer nothing but prayers of peace during this difficult time.
- Dr. Jared Register, Savannah, GA
Alan, I was so very sorry to hear the sad news of Lis' passing, having lost her long and courageous battle with breast cancer...I'm actually still in shock and pretty much at a loss for words...but, as I think back I can fondly remember my first meeting of a self confident and out going young lady with that infectious smile...I was very fortunate to be able to give that big smile her initial opportunity in the dental business which subsequently enabled a chance meeting in Chicago that ultimately led to a beautiful wedding day in London ON and the marriage of the dynamic couple you had become together!! Lis will be massively missed by everyone that had the pleasure to know her...please accept my deepest sympathy and sincere condolences for your loss...and know that my thoughts are with you, the girls, and your extended family at this most difficult time...and also know that all the special memories will always be with you!! R.I.P. Lis
- DAVE HUNT, Markham, ON
Alan, I hope you can still remember us from those "good old days" when Espe & Premier were together. IDS, Chicago, etc - We wanted to take this opportunity to convey our sincere condolences on the tragic passing of Lis. Had only met Lis a couple of times & I can certainly recall her being a bubbly, friendly person. Our very, very best wishes to you, the kids and close family and friends as you deal with this huge loss in your life. Stephen & Heike Langdon
- Stephen & Heike Langdon, Melbourne / Australia
My warmest and dearest condolences to you Alan and to your family and friends. Thinking of you.
- Tena R Norrid, SHERIDAN, Missouri
I'm sorry for your loss Alan. I know the devestation of losing a spouse. No words will comfort.
- Donna Norton, Lecanto, Florida
Alan, I read about your wife on Brian Nash's post on FB. I am so so sorry. What a beautiful and strong lady. My heart aches with you and you will continue to be in my thoughts and prayers.
- Kimberly Ward Anderson, Georgetown, KY
So sorry for your loss…my heart goes out to you Alan and your family. Take care old friend.
- Terry Treece, Killeen, TX
I'm so sorry, and would be glad to see you, Alan. Call & leave a message, please. I care.
- Peggy Nash, Anna Maria, Florida
Hi Alan, Rick texted me regarding Lis passing. I was so sorry to learn of this. You introduced me to Lis in Chicago many years ago. She was a shining star even in the dental industry. Our sincere condolences to you and your family. Bill Lehman Handler Mfg.
- Bill Lehman, Westfield, New Jersey

A candle has been lit!
Allen, Ally, Emme, My heart is breaking. Although I know my dear friend is at peace. Lis fought like crazy. I so loved our long conversations. Her laugh.... just warmed my heart. I will miss Lis dearly.
- Lisa Hull, Holly Springs, GA
Services under the direction of:
Fox & Weeks Funeral Directors, Hodgson Chapel
912-352-7200
A Private Service Will Be Held