Celebrating the life of
Iris Pittman Jones
April 07, 1941 - January 21, 2021
Iris will be remembered as a devoted wife and loving mother. She will be dearly missed.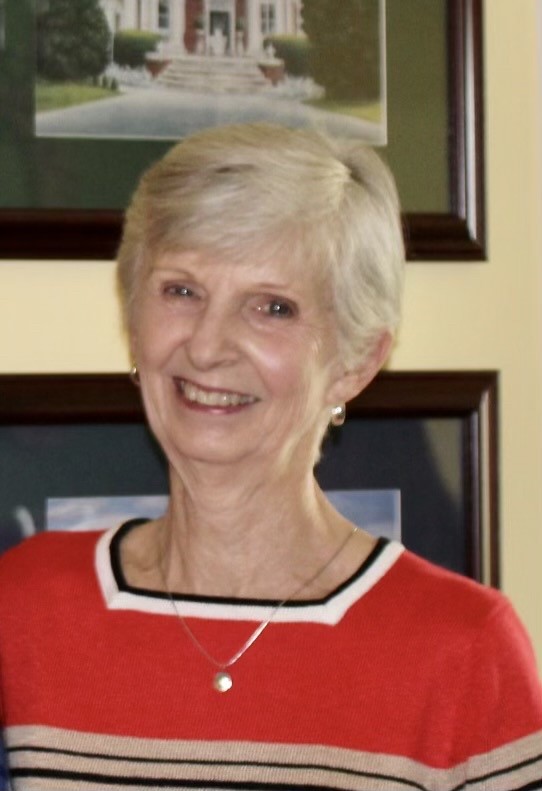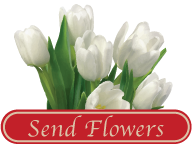 Iris Pittman Jones, devoted wife and mother, passed away peacefully after a long illness on Thursday, January 21, 2021 at Memorial Medical Center surrounded by her loving family.
Iris was born in Anderson, SC on April 7, 1941 to the late Ira W. and Kathleen Pittman. She moved to Savannah more than 65 years ago. For many years, Iris directed the Stroke Survivor Group at First Presbyterian Church where she volunteered her time caring for others.
In addition to her parents, Iris was preceded in death by her brother, Bobby Pittman.
Iris leaves behind her husband of 61 years, Robert Jones; her sons, Robert L. Jones, Jr. (Katherine) of Statesboro and David R. Jones of Florence, AL; grandchildren, Jackson Jones, Jennifer (Lin) Woodard, and Jaclyn (Jody) Cason; four great-grandchildren; and three brothers, Ira, Donald, and Milton Pittman.
Graveside service will be held at 2:00 p.m. on Monday, January 25, 2021 in Hillcrest Abbey Memorial Park with Pastor Harrison Huxford officiating.
In lieu of flowers, the family suggests that you consider making a donation in Iris's honor to a charity of your choice.
GUEST BOOK

A candle has been lit!
I'm so sorry for your loss. Sending prayers for the family
- Jennifer Heath, Sylvania, Georgia
I am very sorry to read the loss of Iris. She was such a sweet person.
- Burton, Savannah, GA
I worked with Iris about 60 years ago. She was a lovely person. So sorry for your loss.
- Marie Bryant, Savannah, GA
Bobby, so sorry to hear about the loss of your Mother. My thoughts and prayers are with you and your family.
- Pamela Lowery, Sylvania, Ga
Bobby , I am so sorry for your loss. You will always have her in your heart. You will be in our prayers. In Christian love George and Ada Ruth
- Ada Ruth Jenkin, Statesboro, Ga
Sending my prayers for God's peace for you and your family!!
- Rosalyn Brownlee, Sylvania, Georgia
We are so sorry to hear that Iris has passed away. She was always so kind. We have fond memories of gatherings at Uncle Billy's. Prayers for your family.
- Robin Barber, Vidalia, GA
Dear Robert and family, Please accept my sympathy and condolences. I know your hearts are broken and as you begin your grief journey and life without your special Iris. My thoughts and prayers are with you. Sincerely and respectfully, Virginia Love
- Virginia H. Love, Savannah, Georgia
I am so sorry to hear of this. I've known Iris for a decade because of similar events in our lives, and she was a source of inspiration and encouragement. She will be dearly missed.
- Jo Poston, sav, GA

A candle has been lit!
Dear Robert, Bobby and David, I was so sorry to hear about Iris; your dear wife and mother. My sincere thoughts and prayers have been and will continue to be with you all. May you take comfort in the cherished memories she left you.
- Faye B Hobbs, Raleigh, North Carolina
Bobby - I'm so very sorry to read this announcement about the death of your precious mom. Praying for you, your dad, and the rest of the family as you journey through this season of grief. May the Holy Spirit grant you all His divine comfort.
- Cheryl H Moore, Senoia, GA
Robert, we are so sorry to read about Iris's passing in January. Our sincere sympathy to you and your family. We really enjoyed seeing you some years ago in Savannah. You and Iris showed us so many interesting places and shared your time with us. Iris was a very special person. Dianne Godfrey Morris.
- Dianne Morris, Timmonsville, South Carolina
Services under the direction of:
Fox & Weeks Funeral Directors, Hodgson Chapel
912-352-7200
Graveside Service

2:00 p.m. on Mon, January 25, 2021

Hillcrest Abbey Memorial Park
1600 Wheaton Street (map)


Savannah GA 31404

912-234-3458