Click to access live stream - password is Family
Elizabeth Mercer Hammond, wife of the late Christopher C. F. Hammond, Jr., passed away peacefully on January 11­­­ at the age of 102. Mrs. Hammond was born on August 10, 1918, in Savannah, GA.
Known to her friends as Libby and to family as "Zebie," Mrs. Hammond lived more than 100 of her years in Savannah. As the niece of famed, Savannah-born songwriter Johnny Mercer, "Moon River" and the low country area were very special to her. Christened in Christ Episcopal Church as a child, Mrs. Hammond remained a communicant there until her death. She had been actively involved in many local organizations, including the Junior League of Savannah and the Colonial Dames of Georgia. She was also a former board member for both Bethesda Home for Boys, and the Hope School for the Deaf. At the time of her death, she was still a member of Friends of Bonaventure and Friends of Johnny Mercer. For more than a century, Mrs. Hammond generously supported many local charities and Savannahians in need. Incredibly gracious, she would give someone the shirt off her back without a second thought.
Mrs. Hammond graduated from Savannah's Pape School for girls in 1936 and attended Sweet Briar College for women in Lynchburg, VA. She later took an extensive tour of Europe, and upon her return, married Chris Hammond Jr., of Kathwood, SC, on November 23, 1937. The two enjoyed 73 beautiful years of marriage, raising three sons together before Mr. Hammond passed away in 2011 at the age of 98.
Mrs. Hammond's grandfather founded The Savannah Blowpipe Company in 1900, the predecessor of Great Dane Trailers. Upon their marriage, Mr. Hammond began working as the first trailer salesman for the company. He eventually became president of Great Dane, and during his long career, Mrs. Hammond accompanied him on many trips and adventures, collecting wonderful experiences, memories, and friends along the way. They particularly loved traveling abroad and fishing in the Bahamas together.
Mrs. Hammond was a charming, colorful lady, both literally and figuratively. She loved all things bright and beautiful and took great pride in her flowers that she tended to at her Ardsley Park and Lawndale Drive homes, where she spent most of her life. She was always dressed in bright hues, often pinks or purple, and the vivid shades reflected her radiant personality.
Mrs. Hammond defined the word sociable. Whether it was a cocktail hour or the birthday of a great-grandchild, Mrs. Hammond would have her calendar marked and be ready 45 minutes early. She loved a party and was always the life of the party. Some of her happiest days were spent entertaining friends at her Tybee vacation home or hosting family for her parties in her beloved pool. She was famous for her humorous and witty toasts, and had amazing fortitude and zest for life. Even after reaching her 100th birthday milestone, Mrs. Hammond never slowed down, and her memory remained intact. She was the matriarch of a large sprawling family and lived to enjoy her 9 grandchildren, 15 great-grandchildren, and 4 great-great-grandchildren. She knew them all by name and never forgot a birthday. She leaves a great legacy of spirit, love and laughter.
In addition to her husband, Mrs. Hammond was preceded in death by her parents, Bessie Wheless Mercer and George A. Mercer, Jr.; and by her brother George A. Mercer, III and nephew George A. Mercer, IV of Savannah. She was also preceded in death by all of her contemporaries and childhood friends because she outlived them all.
She is survived by her three sons, Christopher C.F. (Kit) Hammond and wife Karen, Pearce W. Hammond, George A.M. Hammond and wife Dena; her grandchildren, Liz Carter, Sandi Lowe, Chris Hammond, Sean Hammond, Dale Bowers, Pearce Hammond, Jr., Delia Zielinski, Heather Filgate and Drew Shessel; her great-grandchildren and great-great grandchildren; her nieces, Bessie Mercer Halsey and Wayne Willis; her special friend and caregiver Kathleen Clark; her many friends at The Marshes of Skidaway Island, and the thousands of people who were lucky enough to know the remarkable Libby Hammond. Heaven has just become a more entertaining place.
Private graveside burial at Greenwich Cemetery.
In lieu of flowers, donations can be made to Savannah Speech and Hearing Center, Memorial Sloan Kettering Hospital for Cancer Research in New York, NY, Hospice of Savannah and Christ Church Episcopal.
GUEST BOOK
My condolences to all the family members that are mourning the lost of such a wonderful person. God bless!
- Eddie Rappe', Savannah , Georgia
I'm so sorry for you loss. I pray that the Holy Spirit will comfort your families hearts during this hard time. God bless. SP
- Sammy Patterson Jr., Rock Hill, SC
My sincere condolences during this difficult time. I will Pray for you and your family.
- David Schoenfeld, Savannah, Georgia
Praying for the family. God bless.
- Bernard U Griner, pooler, GA

A candle has been lit!
Sending you prayers and good thoughts to get through this time
- Devine, SAVANNAH, GA - Georgia
We are so sorry for your loss and so grateful that we got to know Elizabeth and see over the years how she was an inspiration to so many. What a wonderful lady and what a life well lived! We will miss her.
- Will and Sonia Newman, Lilburn, GA
My sincere condolences for you on your great loss. You and your family would be in my thoughts and prayers.
- SD Jung, Savannah, GA
Wonderful woman. She will be missed.
- Tony Field, St. Simon Is. , Georgia
Please accept my condolences to the family of Mrs. Hammon. I can tell by the warm stories I've heard about her Sandy, that she was truly an amazing woman, mother, and grandmother. May you always find peace in relecting on the fond memories that you shared with her.
- Michelle Trenaman, Savannah, GA
I thought your mother was fabulous...I only saw her twice in Bluffton....she was so charming...I know you will miss her...
- Elizabeth P Guscio, Bluffton, SC

A candle has been lit!
May perpetual light shine brightly upon Ms. Libby !! Savannah was very blessed to have her. May God give peace to all who knew and loved her.
- Kelly Kilpatrick Hunt, Savannah, GA
What a wonderful Lady !
- George B Backus, Savannah, CHATHAM

A candle has been lit!
My condolences and love to all of you from a devoted god-child.
- Anne Mingledorff, Savannah, GA
We are thinking of you all. I know you will all miss her so very much. She was truly a shining light.
- Gillis and Tom Pippen, Atlanta, Ga
A special lady one is blessed to have met
- Linda Vieira John Young, Snowmass , Colorado
I am so sorry for your loss. I enjoyed the conversations I had with her. She was certainly a inspiration and a great person to talk with. I know all of you will miss her deeply. My prayers and thoughts are with you all. Remember grief is the price we pay for love. I join you in your grief.
- Luree Bonner, Thundetbolt , Ga
My thoughts and prayers are with all of the family at this sad time. May her memory be eternal. With my deepest sympathy, Irene Miltiades Purdy
- Irene Miltiades Purdy, Richmond Hill , GA
I had the pleasure of seeing Mrs. Hammonds twice a week in her apartment. She always had a smile on her pretty face, and loved her family and the beautiful flowers she would always receive. Such a sweetheart, I will miss you!❤
- Bobbi J. Wiggins, Savannah, Georgia
My prayers are with the family and have my deepest condolences Mrs.Hammond will truly be miss by many the most thing l will miss is her beautiful smile and laughs.
- Jerusalema Haqq Bryant, Savannah , Ga
Such a wonderful lady;to be missed by all ! Marie Backus McGaughey
- Marie Backus McGaughey, Savannah, Georgia
Happy Birthday dearest Libby!!! --:{ )--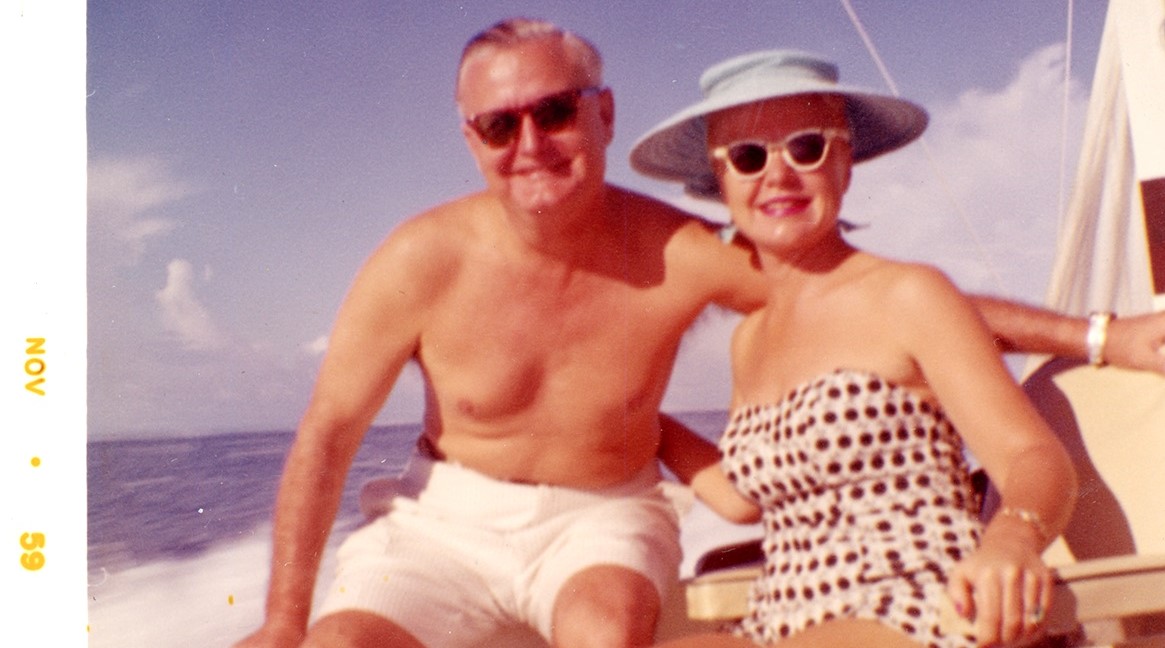 - Ross Mingledorff, Escondido, CA
Services under the direction of:
Fox & Weeks Funeral Directors, Hodgson Chapel
912-352-7200