Ellen Louise Cavanaugh's final breath came on August 7, 2020 at St. Joseph's Hospital surrounded by caregivers who had come to love her. Left without family, Ellen had been leading a quiet life alone, eventually moving into Magnolia Manor in Midway before her illness took her to St. Joseph's Hospital and the staff who would become the family of her heart in her final weeks.
To the nurses in the Intensive Care Unit at St. Joseph's, Ellen was more than just a patient who needed care. And following her death, these same caregivers believed Ellen deserved more than the tragic fate of being buried in a nameless pauper's grave, often resulting from those who die without loved ones to make those final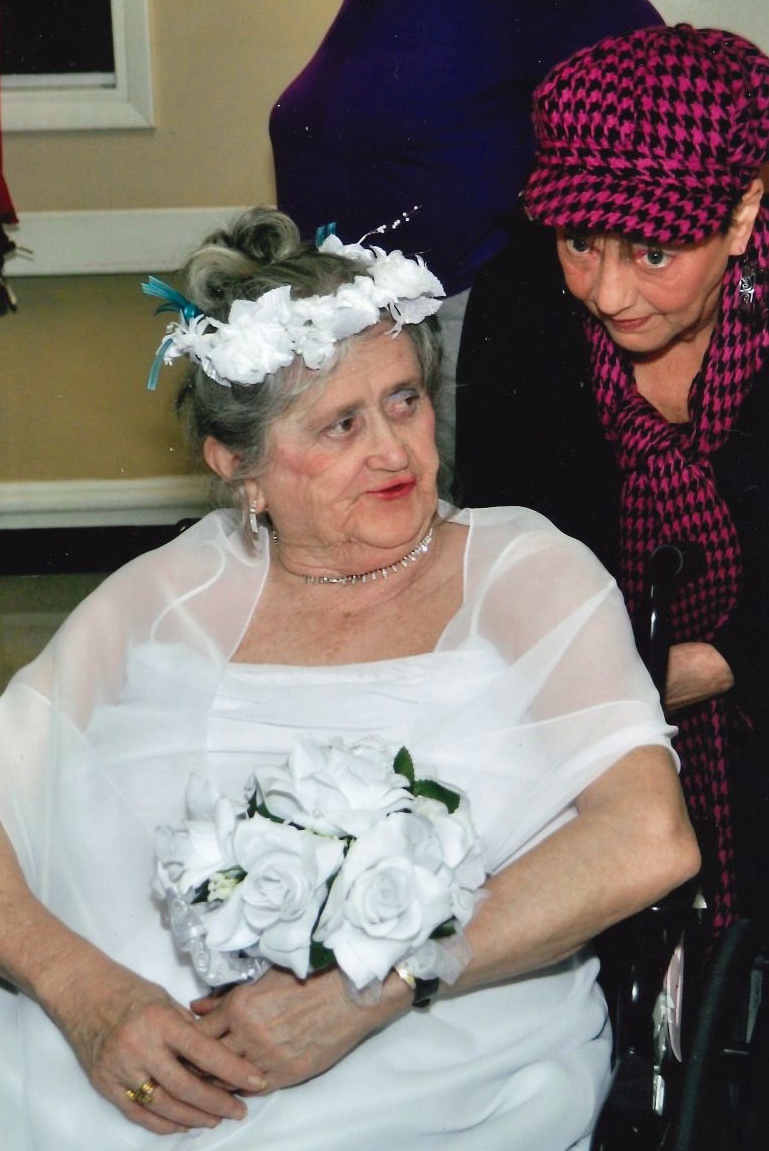 arrangements.
We know little about Ellen even after tireless efforts were made to search for any distant relatives. We know her father was Girard Cavanaugh. Her mother was Margaret E. Kinney. She was born in Kenilworth, New Jersey, on December 21, 1944. Ellen spent her last years alone, depending on the kindness of strangers. She could have died alone as well - but she didn't. She could have been another unremembered life taken too soon - but she wasn't.
The nurses reached out to Fox & Weeks to help honor Ellen's life. And, in truth, it was not just for Ellen. The nurses deserved a chance to say goodbye… not only to their friend but to so many other patients in recent months who had suffered and died even after receiving loving care from a staff whose sacrifices seem endless. Despite these caregivers' overwhelming workload, they reached out to find a better ending to Ellen's quiet life and lonely death.
Fox & Weeks Funeral Directors will host a private service at 3:00 p.m. on Sunday, October 11, 2020. Officiated by St. Joseph's chaplain Father Joe Smith, the service is a dedication to Ellen's life and all the medical caregivers who have suffered alongside their patients during these challenging times. These caregivers will gather to say farewell to Ellen Cavanaugh and countless others who remain in their hearts.
You can watch a condensed version of the service by clicking Ellen Cavanaugh Service and using the password, Loved.
A grave was made available for Ellen in Savannah's Catholic Cemetery. Her final resting place will be marked with her name and year of birth and death. In addition, Fox & Weeks has established the Ellen Cavanaugh Scholarship for Healthcare Workers. Contributions will be placed in a fund, and the scholarship will be awarded to students who plan to pursue a career in healthcare. Contributions may be made via a Go Fund Me account at The Ellen Cavanaugh Scholarship for Healthcare Workers or checks may be made payable to the To Savannah Community Foundation c/o The Ellen Cavanaugh Scholarship and mailed to The Savannah Community Foundation at 2225 Norwood Avenue, Suite B., Savannah, GA 31406.
Orson Welles famously wrote, "We are born alone, we live alone, we die alone." And so it seemed to be for Ellen. The nurses and caregivers adopted Ellen and gave her a family that she had not had for so many years. Often too weak to speak and too tired to tell her stories, the caregivers knew little about Ellen. But that did not matter. Among those who will gather to honor her, none will be relatives but, rather, strangers who became her family when she needed them. Ellen's death reminds us that there are always caregivers who truly give of themselves and care deeply under challenging times.
As Welles continued, "It is only through our love and friendship can we create the illusion for the moment that we're not alone." That is what loving caregivers at Magnolia Manor in Midway and at St. Joseph's Hospital did for Ellen Cavanaugh during her last years and months. It is the same gift that so many frontline workers give every day — to all of their patients.
Fox & Weeks invites members of the community to visit the Hodgson Chapel at 7200 Hodgson Memorial Drive throughout this week and sign Ellen's memorial book in memory of a loved one taken too soon or a loss that still weighs heavily on your heart. The memorial book will be buried with Ellen so that she will never be alone.
Rest in peace, Ellen you were loved.
GUEST BOOK
God speed, I still have a deck of cards.
- Efrain Guzman-Rosario, Screven, Georgia
---
God Bless, Ellen. I know that Father Joe will help bring Peace and Comfort to all her Friends who became her Family, those who Brought the same to Ellen in her final days on Earth.
- Ellen Parker, Richmond Hill, GA
---
Ellen to out live family has to be the hardest journey ever but knowing they were there to welcome you I'm sure was the happiest. Know in this world you were loved and will be remembered by many.
- LeAnn Arp, Fleming, GA
---

A candle has been lit!
- Donna & Fulton Love, Savannah, GA
---

A candle has been lit!
- Linda Geriner, Savannah, Georgia
---
May you Rest In Peace Miss Cavanaugh surrounded by God's Grace and love
- Holly Montford, Savannah, Georgia
---
You guys make me proud...God bless you in your daily giving and Ellen in her final rest.
- Joan, Savannah, Georgia
---
Rest in Peace Ellen ❤
- Linda (Gardner) Moreno, Lehigh Acres, Fl
---

A candle has been lit!
- Moreno Family, Lehigh Acres , FL
---

A candle has been lit!
Ms. Cavanaugh you are missed, it has really been a pleasure serving you!!! Rest in peace!!! Love you more
- Barbara A Brown, Midway, Georgia
---

A candle has been lit!
Ms. Cavanaugh, Rest in peace, love, and the comfort of our Heavenly Father.
- Debra Rogers, Savannah, Georgia
---
Rest in peace Ellen..."For me to live is Christ and to die is gain" Philippians 1:21.
- Stanley M. Walthour , Pooler, Georgia
---

A candle has been lit!
- Albert A Scott, New Brunswick, NJ
---
May the next step in your journey be filled with peace and the company of those you have missed. Peace be with you on your journey.
- The Horst-Mitchell, Savannah, Georgia
---
Ellen you were such a blessing to have in my life. Your strong will and kindness and compassion has changed lives while you were here on earth. I know because it changed mine. You inspired me to strive to be a better person. I miss you everyday, you will always remain in my heart,, may you rest in peace. Much love, Tiffany
- Tiffany Belcher, Ludowici, GA
---
Ellen I was so blessed to have u in my life. Although it was a very short time u had a big impact on my life . I absolutely couldn't wait to go to work and see u and spend some time we had some great conversations you were such an inspiration to me u always had a beautiful smile and such a great attitude. Even under some difficult circumstances. This world would b such a better place if we had more people like u in it im gonna miss u. See you on the other side my friend. David Bonezzi
- David Bonezizi, Hinesville, GA
---
May she Rest In Peace.
- Carol Letcher, Savannah, Ga
---
The care and love given to Ellen makes me proud to be a team member of SJCHS. Thank you for making Ellen's final days the best that they could be.
- Cheryl Farlow RN
---
Services under the direction of:
Fox & Weeks Funeral Directors, Hodgson Chapel
912-352-7200
Livestreaming for those wishing to witness and honor the work of frontline heroes who play a vital role in our community

3:00PM on Sun, October 11, 2020

Fox & Weeks Funeral Directors, Hodgson Chapel
7200 Hodgson Memorial Drive (map)


Savannah GA 31406

912-352-7200