Celebrating the life of
Barbara Bacon Creaser
October 15, 1950 - September 17, 2020
Barbara loved her family, her church, teaching, and music. She loved spending time with her granddaughter more than anything. She will be dearly missed.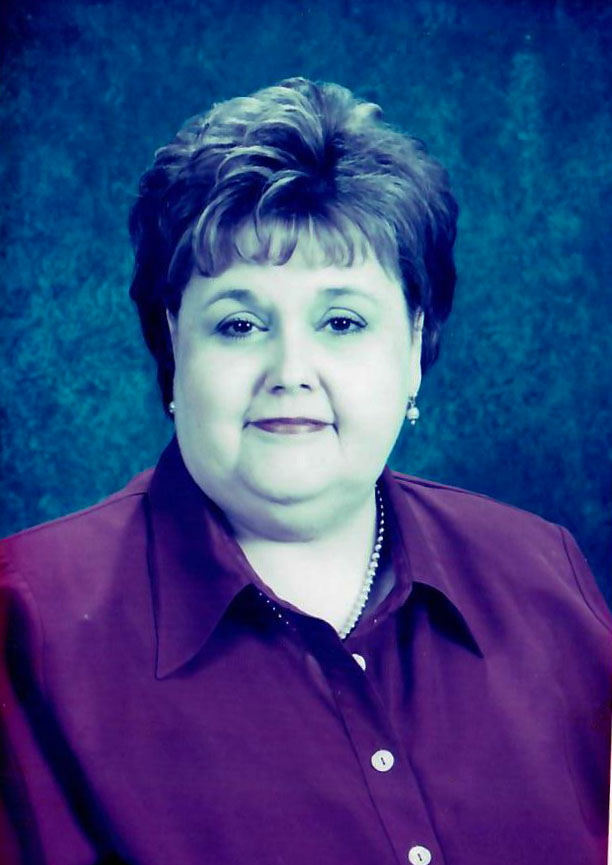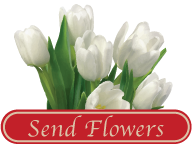 Barbara Bacon Creaser, 69, passed away on September 17, 2020 surrounded by her family.
Barbara was born on October 15, 1950 and was the daughter of Ruby Benson Bacon and the late Harry Marcus Bacon, Sr. She was a life-long resident of Savannah.
Barbara graduated from Savannah Country Day School in 1968. She received her BS in Elementary Education from Armstrong State College in 1972 and her Master of Education from Georgia Southern College in 1975. In 1992, she was honored by the Coastal Area Georgia Learning Resource Service as Teacher of the Year being selected from nominations made by the Chatham County Special Education Coordinators. She became a National Board Certified Teacher in 2005 by the National Board for Professional Teaching Standards. In 2009 she was recognized by the National Association for the Education of Young Children and was awarded Accreditation by the National Academy of Early Childhood Programs.
Barbara taught for forty years in Chatham County. During her career, she taught all levels of the public school system and taught Early Childhood Education at Savannah Technical School.
Barbara was loving and kind-hearted and had a caring personality. She loved her family, her church, teaching, and music. She loved spending time with her granddaughter more than anything. She enjoyed singing in the Adult Choir at First Baptist Church of Savannah and was also a member of their Handbell Choir. She also enjoyed teaching Sunday school to children and youth.
Surviving are her husband of forty-six years, Reed Creaser; daughter, Caroline Creaser Pritchard (Alan); granddaughter, Elena Pritchard; mother, Ruby Benson Bacon; brother, Marc Bacon (Debi); and numerous aunts, uncles, cousins, nieces, and nephews.
Burial will be private. The family will have a memorial service at First Baptist Church at a later time.
In lieu of flowers, the family requests donations to First Baptist Church of Savannah, P.O. Box 9551, Savannah, GA 31412-9551 or the Humane Society of Greater Savannah, 7215 Sallie Mood Drive, Savannah, GA 31406.
GUEST BOOK

A candle has been lit!
I am deeply saddened to read about Barbara's passing. She was a beautiful person who loved you so much. I am so sorry for your loss. May she rest in peace.
- Charmaine Horne, Savannah, CHATHAM
---
Barbara and I grew up together in the church. We would go on to share each other's joy in new motherhood and enjoy many many wonderful times together. Never has there been a more caring and supportive friend.
- Patti and John Ackermann, Dahlonega, Georgia
---
My condolences to the family. Mrs. Creaser was truly the best teacher I've ever had. She made learning an enjoyable experience at STC at Groves. I will always remember her. May you all be blessed and her memory live on.
- Larrielle Hawkins, Savannah, GA
---
Dick and I send our love and prayers to you and your family. With great sympathy, Bryn
- Brynhilde Roth, Fredericksburg, Virginia
---
Caroline, I am so sorry to hear this. She was much to young. I pray that your wonderful memories will comfort you in this most difficult of times. Warm, tight hugs, PJ
- PJ VARNER, SAVANNAH, GA
---
Our prayers are with you. May Barbara Rest In Peace!
- MJ Cario, Kew Gardens Hills, NY
---
I am deeply saddened to learn of Barbara's passing. She and I lost touch over the years but we were close when we were young. She was with me when I met my future husband and she was in our wedding. Our sincere condolences to Reed, Caroline, Mrs. Bacon, Marc and all who loved her.
- Jeannine and Les Taylor, Savannah, Georgia
---
My deepest condolences to the family of Mrs. Creaser. She was so loving and kind to her students. One of the best teachers ever. May she Rest In Peace.
- Teairra Purvis , Decatur , Georgia
---
My condolences goes out to the family of Mrs. Creaser. She was truly one of the best teacher I've ever had. She always made me try my best at everything I did and for that I appreciate. May her memory and legacy live in our hearts forever and always.
---

A candle has been lit!
Prayers to the family and close friend's of Mrs.Creaser. She was the best Early Childhood Education teacher. I remember she asked me if i knew someone i dont remember the name but their last name was bacon. You will be missed MAY YOU REST IN PARADISE.
- Jasmine Bacon, Savannah, GA
---
Oh Reed and Caroline, my heart breaks for you all. She loved you all so much. Please know I will offer you all up in prayer. Barbara was indeed a special person to so many Kathy Gruver
- Kathy Gruver, Savannah , Ga
---
Please accept my condolences for your loss. Barbara Creaser was a truly gifted teacher who set high standards for her students; and because of her caring and concerned heart for each student, they did not want to disappoint her!
- Barbara Foley, Savannah, Georgia
---
My condolences to Barbara's family. She was one of my teachers at Savannah Technical College and being the same age we became friends as well. She was a wonderful caring person.
- Grace Neal, Savannah , Ga
---
My heart is truly heavy at this time. Mrs Creaser was truly an amazing instructor, endearing motherly figure that kept us on the right path. I learned many life skills while being in her class at STC/ GHS and apart of the yearbook staff. My prayers are for the strength of her family. We love you and will truly miss such an amazing person.
- Kyneisha Green, Savannah , Ga
---
This saddens me so much. She was such a good friend and a wonderful person. Sending my love and sympathy.
- Betsy Spann, Watkinsville , GA
---
I was so sorry to hear this very sad news. Barbara and I were roommates at one time as we worked on our master's degree and early career. Reed, you and your daughter and entire family are in my thoughts and prayers.
---
I am so sorry to hear of Barbara's passing. She was a friend who always had a smile and pleasant greeting when we would run into each other. When I moved back to Savannah in 2001, I became acquainted with Barbara through our professional careers. It did not take long to realize that we had an earlier connection from the 1970s through Savannah Country Day and her mom. Since our retirement, I have missed running into her frequently. I'm so glad to read that she enjoyed spending time with her granddaughter! That is also something we both would have found we had in common. Please know my thoughts and prayers are with all of the family. I know that Barbara was a strong Christian, and it's comforting to know that she is in God's arms today!! I know that your wonderful memories of Barbara will bring you many smiles and peace always. With much sympathy...
- Ginger Price Masingill, Tybee Island, GA
---
I worked with Barbara at Woodville Tompkins when it was reopenedas a Career and Technical center. She had a great smile! My prayers are with her family during this difficult time. God bless!
- Monique Lawrence , Alabama
---
I am so sorry to hear of Barbara's passing. She was a wonderful person and a great teacher. I won't forget our close friendship of long ago and also the great times we had teaching at Jacob G. Smith school. My thoughts and prayers for Reed and their family.
- Rhett Mouchet, Savannah, Georgia
---
The SCDS class of 1968 sends our condolences to the Creaser family on their loss of Barbara. She is remembered for her kindness, her thoughtful and generous spirit. She helped care for school children, and was always willing to pitch in where needed. God bless Barbara and her family
- Carol Fulenwider Elliott, Savannah, Ga
---
Mrs. Creaser was so sweet. I had the pleasure of meeting her at woodville Tompkins in her Early Childhood Class. Her teaching style was different and very unique & oh she loved talking about Caroline & Mr. Reed. My prayers and my heart goes out to the entire family. She will be missed..,, although she is gone her presence will forever remain
- Candace williams , Savannah , Ga
---
I taught with Barbara and have many good memories of her. She always wore beautiful clothes and she loved her challenging babies. I'm so sorry for your loss. May God bring you comfort.
- Carol Ogle, Pooler, GA
---
My heartfelt condolences are extended to the family of Barbara Creaser. When I began working for Savannah Technical College, Barbara was one of the first people that welcomed me with open arms. Many days I would come to work and sit with her on the bench as she waited for Reed to pull around with the car. We would have the best conversations about her years with SCCPSS, Armstrong, and of course, how excellent Reed was as a spouse. Barbara always gave me words of encouragement. She was a jewel that will be missed by many.
- S.Grant, Pooler, Georgia
---
Services under the direction of:
Fox & Weeks Funeral Directors, Hodgson Chapel
912-352-7200
A private burial will be held