Celebrating the life of
Thomas Ardis Hedrick, Jr.
March 23, 1948 - September 15, 2020
A life well lived.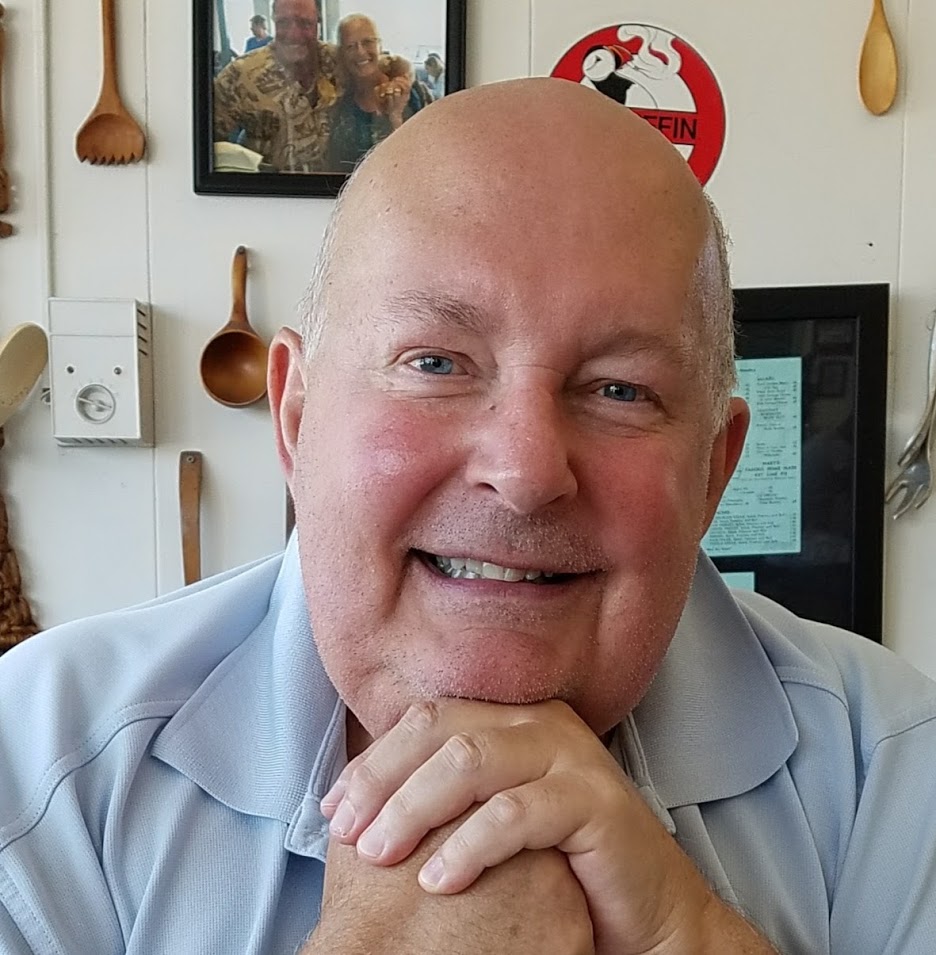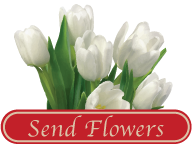 Thomas Ardis Hedrick, Jr. passed away peacefully at home on Tuesday, September 15, 2020. Born on March 23, 1948 in Johnstown, PA to Thomas Ardis Hedrick, Sr. and Jane House Hedrick, Tom was the oldest of four siblings, and lived most of his life in the Northeast.
At Westmont Hilltop High School in Johnstown, Tom was a student leader, Co-Captain of the football team, and President of the Key Club and of the Chorus. Gifted with a beautiful voice, Tom performed as Captain von Trapp in the school's production of The Sound of Music.
Tom attended Franklin & Marshall College and later Temple University, where he received his degree in Communications. His first job in advertising came thanks to Compton Advertising, Inc. in New York City, and he later moved to the firm of Ted Bates, Inc.
In his twenties, Tom exhibited an early interest in what would later become his life's work: helping vulnerable populations. As a swim instructor, he designed a water acclimation class for blind and mentally handicapped people. In 1986, Tom helped found The Partnership for a Drug-Free America (now the Partnership to End Addiction), a 34-year-old organization which uses a public health approach rooted in science and compassion to partner with families, professionals and other organizations to end drug addiction in this country.
Tom was passionate about serving the families of those affected by drug addiction, and he worked tirelessly to support them, up until the time of his death. His passing is a tremendous loss, not only to his family and friends, but also to those who worked along with him to change the lives of this struggling population. He generously shared his expertise and kindness throughout his career, but remained grounded in humility despite the enormous impact he made on the lives of those he helped.
Tom and his wife Maryanne moved to Pooler, Georgia in 2014, where he was able to mix his love of golf, swimming, and gardening with his continuing focus on advocating for families fighting drug addiction.
Tom is survived by his beloved wife of 21 years, Maryanne Harmon Hedrick, his son Thomas Ardis Hedrick, III (Tod), his wife Sarah, and his adored granddaughter, Isla Jane. He is also survived by his brothers David (Kay) of Greenwich, CT, and Jamie of Cartersville, GA, and his sister Betsy (Dan) of Houston, TX, his brother-in-law Gene (Mary Ann) of Springfield, NJ, his sister-in-law Pamela (Kevin) of Middletown, NJ, and his former wife Lucy Hedrick of Sarasota, FL, as well as his nieces Laura, Emily, Rebecca, Jane, Ashley, Amy, and Lauren, and his nephews Dale, Daniel, Jamie, Eugene, and Danny.
Arrangements are being handled by Fox & Weeks, Savannah, GA. www.foxandweeks.com
※ ※ ※

Memorial donations in memory of Tom may be made online at https://drugfree.org/tomhedrick Or, via check to "Partnership to End Addiction" at the following address:
Partnership to End Addiction
485 Lexington Ave.
Suite 300
New York, NY 10017
Live stream of the service may be viewed at https://vimeo.com/459104663, password--Family.
GUEST BOOK
Tom was a dear friend of mine who shared my love of music. We had the same birthday, and I am sorry he had such a short life. My prayers are with Maryanne and Tom's son.
- Mary Lee Pennington, Savannah, GA
So sad to hear of Tom's passing. He was a wonderful man with a big heart. I had the pleasure of working with Tom for 25 years at the Partnership for a Drug-Free America. It wasn't just a job but a passion every day for Tom. His work, I'm sure, comforted patents and saved countless lives! He was much more than a colleague, he was a voice of reason and a good friend. Prayers to Maryanne, Todd and the family.
- Bob Caruso, Somerset, NJ
Maryanne our thoughts and prayers are with you all at this time. May Tom RIP.
- Judi & Mark Gast, Pooler, GA
I worked with Tom for 26 years at the Partnership. He was the heart and soul of the organization and a literal lifeline to countless parents (myself included). He taught us all to always do the right thing and the kindest thing. I will miss him immensely! May he Rest In Peace!
- Michele Tomeo, Ozone Park , NY
I have cherished memories of time spent with the big hearted Tom Hedrick. Patrick and I are sending you and the family our love and prayers.
- Geralyn Graham, Houston, TX
Maryanne I am so sorry for your loss. I am shocked at the news I just heart tonight. I am praying for you and your family. I love you and have you in my thoughts.
- Darla Lunsford, Ashland, KY
Tom exuded strength and wisdom, and in every conversation, he made you feel that your perspective mattered. We are so saddened by his passing, and grateful for his friendship. Our heartfelt condolences to Maryanne, to Tod, Sarah and Isla, and to his entire family.
- Jo-ann and Frank Straat, Pooler, GA
Dear Maryanne and Family So sorry to hear of your loss. My thoughts and prayers are with you and your family at this most difficult time. Chris and Margareat Holmes
- Chris and Margareat Holmes , Pooler , Georgia
This so sad. So many people benefited from Tom's wisdom and patience. I only got to meet Tom personally one time, at the parent partners charter training class. In Tom's wisdom he made me better than I thought I could be, it was an honor to have known this gentleman. Rest In Peace my friend. You created an army to continue you quest. We do this in your honor. Ron Grover
- Ron Grover, Basehor, KS

A candle has been lit!
Tom my friend...Marissa and I send our love to you and your family. You will forever be in our hearts for the pivatol role you and the Partnership played in helping us find our way out of the darkness that cloaked our hearts after losing our Dave. And in doing so helped us find the light again. You were then, and will forever be, a bright light for us...Always....kim
- Kim & Marissa Manlove, INDIANAPOLIS, Indiana
Tom was a tireless advocate for families and he exuded warmth and dedication. I had not worked with him that long but I will remember him fondly. My condolences and prayers to the Hedrick family.
- Rhea Galsim, Astoria, NY
We are so saddened by Tom's passing. Our hearts and prayers are with you Maryanne and with Tom's family.
- Karen Nierle and Dave Ross, Pooler, GA
Dear Maryanne & Family Our deepest sympathy and condolences to you and your family. Tom's sudden passing was a shock to all. Jeff and I had such a great conversation with him last Friday night. He will be missed by all.
- Janet Plavin/Jeff Pielli, Pooler, GA
I had the pleasure of meeting Tom during the founding of the Partnership for a Drug-Free America and was inspired by his dedication to the cause for decades thereafter. He worked tirelessly to make lives better. He cared deeply and proved it every day. May his memory be a blessing.
- Allen Rosenshine, Lyme, CT

A candle has been lit!
Dear Maryanne, Todd and all who loved Tom - Our deepest condolences on the passing of a man who was such a great force for positive change. Tom was exemplar of a good soul, kindness and unending commitment. He touched millions of lives through our media campaigns and thousands by his personal touch – children, parents and entire families made stronger, healthier and with a view to a brighter future though his passionate commitment to others. As he gave so much to all our lives who worked at The Partnership. We are each better for knowing Tom. We and the world have lost someone wonderful
- Steve and Wendy Pasierb, Norwalk, CT
Mar, Ernie and I have so many memories of wonderful events we shared with you and Tom. Introducing us to the Florida Keyes and the very special Dolphin experience that Tom arranged for Ernie. Dancing and dinner at the Rainbow Room. The whole "Love Bubble" expression. Helping Tom plan for your engagement and helping plan your Wedding. Perhaps best of all was assisting you select a Honeymoon destination and than spending the second week with you!! Great family vacations at LBI and many, many gourmet dinners at you home and ours. The special Christmas Eve dinners, birthday celebrations, etc. Tom loved you so much - what a blessing was your love for each other. We will miss Tom. RIP Tom.
- Norene C. Buckstine, Pooler, GA
It was a joy to get to know Tom and to hear him talk about his compassion for helping individuals and families addicted to drugs. He and Maryanne are great neighbors and it was always nice to be in his calm presence. Tom had a love for the collard greens I cooked for him and he always looked forward to eating them. He had a big heart and was so kind, generous and thoughtful and we will certainly miss him. Our prayers will continue for Maryanne & the family. We love you Tom but God loves you best. Herb & Brenda Pooler, Ga.
- Herbert & Brenda Singleton, Pooler, GA
My heart goes out to Maryanne, Tod and all of Tom's family. He was a colleague and a dear friend, always ready to share the work and to offer inspiration, support and love. I miss him already.
- Sean Clarkin, NEW YORK, NY
I am one of the originals in Tom's first parent group for the Partnership. He brought together about 10-12 parent volunteers, plus staff, to provide feedback for advocating for adolescents. At the time I had a teenager whose addictions were so strong his psychiatrist didn't think he would make it past age 16. Tom was so kind and gentle, reassuring and strong, as he guided us through the process of creating an online presence that would address parents' concerns and TRULY MAKE LIFE BETTER FOR FAMILIES. He was a change maker. I am better for having met him. When I speak up or write about families dealing with substance abuse issues, Tom is walking with me in spirit. He was a giant in this field, an awesome human. His superpowers were caring and commitment. Love, Judy Kirkwood
- Judy Kirkwood, Delray Beach, FL
We have all lost a great human being
- Barbara Delaney, Portland, OREGON
Our thoughts and prayers are extended to Maryanne and family. Tom was a very kind and thoughtful neighbor, and we will miss his presence in our neighborhood. I did not know he was a fellow Temple owl. May God grant you peace and comfort, and hold you in the palm of His hand.
- Donna and Michael Holmes, Pooler, Ga.
Please accept my deep condolences on your family's loss. Tom's life was certainly well lived because he lived it in the service of others. More importantly, he inspired others to serve. We would not have the family services programs we do today at the Partnership if it were not for Tom. Tom was a mentor and a friend, and he will be missed.
- Kevin Collins, Clinton, NY
Maryanne, So sorry to hear of Tom's passing. You and your family are in my thoughts and prayers.
- Lindy Turnbull, Pooler, GA

A candle has been lit!
All my love to you
- Ashley Cantley, Woodstock, GA

A candle has been lit!
To our dearest Aunt Mar, Tod and the Hedrick family. Adam and I love you very much and are deeply saddened by this loss. Tom was a selfless man who cared about the well being of others. He lived an extraordinary life and always did the right thing by everyone. He was a loving husband, father and uncle and we will miss his presence. We will continue to carry the memories of his kindness with us always.
- lauren romao, Montville, NJ
Tom gave so many struggling parents hope. It was truly a privilege to watch him inspire and interact with the parent volunteers at the Partnership. My condolences to his family and to all who knew and loved him.
- Elizabeth Mustacchio, Brooklyn, NY
Tom was the consummate big brother to Dave, Jamie and me. He was always there to protect us, to show us the way, and invite us into new adventures. Tom was not afraid of conflict, and would stand firm for what he thought was right. As an adult, I admired Tom's willingness to listen to people's pain - including mine. He spoke the truth as he saw it, and blended strength, knowledge and compassion in his response. Tom loved deeply and generously. His life made a positive difference in the world, and in my life. He will be deeply, deeply missed.
- Betsy, Houston, TX
Tom was an incredibly kind man whose feet were strongly planted in the knowledge of the strength of family and love and their power to help their loved one struggling with addictive behaviors. His laser focus on what is most helpful for families, his stance of connecting with empathy and heart first, and his fierce protection of compassion over shame and stigma has personally changed my work. I am a better person for having met him. My condolences to his family, friends, and all who have been touched by his life.
- Cordelia Kraus, Portland, OR
RIP to my Captain Von Trapp. You were the Best!
- Patty Vanyo, Davenport, FL
Dear Hedrick Family, Tom and I were very close in our high school and college years. Since then, we connected rarely. But these lovely comments about Tom's kind heart and devotion to others certainly ring true. While we were friends, my mother died and then a few years later my father died. Tom (and his parents) was right there to be with me and bring good times and comfort. In our last communication after our 50th high school reunion, he shared that he was so happy with his life with Marianne and friends in Savannah, Georgia. My deepest sympathy goes to Marianne, Tod and Sarah, and his siblings Betsy, David, and Jamie.
- Becky Saylor Hadden, Littleton, MA
cialis kaufen cialis daily 100 mg cialis
- AqcfBlatriarl, Taiping, Taiping
online medicine tablets shopping cholesterol walgreens online pharmacy
- JbbvPinum, London, London
Services under the direction of:
Fox & Weeks Funeral Directors, Hodgson Chapel
912-352-7200