Celebrating the life of
Jason Hēth Holden
September 05, 1971 - August 26, 2020
Remember Jason with peace and joy in your hearts. He will be dearly missed.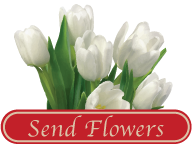 Jason Holden, master carpenter and ships' joiner, died peacefully in his sleep on Wednesday, August 26, 2020 from complications of chemo. Five years ago Jason had surgery to remove most of a brain tumor, and until recently was able to live a happy and fruitful life.
He was born in Leesburg, Virginia, on September 5, 1971, and went to elementary school in Blacksburg, VA, middle and high school in Purcellville, VA. After a stint of hitching and hiking around South America, he moved to Savannah, permanently in the fall of 1997. His craftsmanship can be seen on many old homes and churches in downtown Savannah and on many old boats in various locations around the world. He did not believe in an afterlife, so he tried to live his best life while he was here, and he touched the lives of all who knew him.
He leaves behind his father, Peter R. Holden (and wife, Mary Gale); brothers, Will, David, Ben, and Reyn and their extended families in Virginia; his mother (former teacher of English at Savannah Tech and Armstrong) Diana Grimes; his grandfather, Paul D. Grimes (USN retired); aunt, Tammy Grimes; uncle, Steve Grimes (and wife, Ann); and all our extended families as well as a cadre of local and international friends.
Remember him with peace and joy in your hearts.
There will be no service or memorial at this time. In lieu of flowers, you may send contributions to NPR, P.O. Box 791490,
Baltimore, MD 21279-1490 or http://giving@npr.org.
GUEST BOOK

A candle has been lit!
Sweet sweet Jason. Will Miss my cousin. Beautiful person. So kind.
- Debbie Jones Neely and Glenn, Lovettsville , VA
Loved sweet Jason.
- Debbie and Glenn, Lovettsville , Virginia
Jason was a great friend and extremely smart. I know he will be missed and his memory loved forever. So very sorry for your loss.
- John A. Brown, Savannah, GA
Services under the direction of:
Fox & Weeks Funeral Directors, Hodgson Chapel
912-352-7200