Celebrating the life of
Bertie Mae Burnsed Anderson
May 30, 1924 - August 03, 2020
Bertie was a wonderful wife, mother, grandmother, and friend. Her infectious smile and compassionate nature will be dearly missed.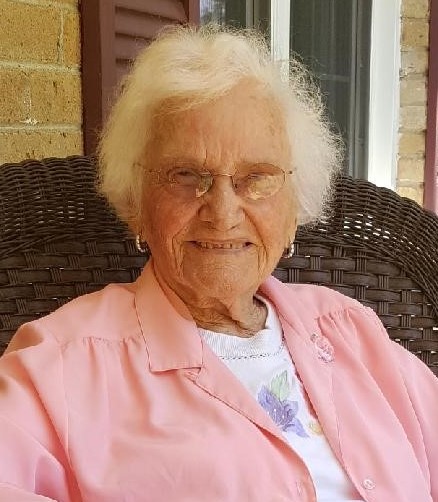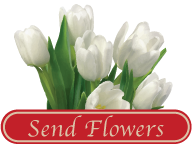 Bertie Mae Burnsed Anderson entered into eternal life Monday August 3, 2020. She was 96.
Bertie was born May 30, 1924 in Bulloch County, GA to the late Zada Rebecca and William Henry Burnsed. She graduated from Nevils High School in 1943 and was a member of Bible Baptist Church in Statesboro.
Bertie was a special lady. She loved to sew, crochet, and garden. She was a wonderful mother, who was known for her infectious smile and her kind, compassionate nature. Bertie loved people and always made them feel at home. Her spirit will live on in her children, grandchildren, and great-grandchildren.
In addition to her parents, Bertie was preceded by her husband, Ashton Heyward Anderson; daughter, Barbara Ann Parker; second husband, James R. Sikes; and a stepdaughter, Lynn Jaudon.
She leaves behind her three children, William (Marlene) Anderson, Ronnie (Marsha) Anderson, and Rebecca (Robert) Sturgess; her companion, Robbie MacLaurin; nine wonderful grandchildren, Keith (Lynn) Parker, Rob (Laurie) Sturgess, Chris (Stephanie) Sturgess, Brett (Mandy) Anderson, Marcus (Laura) Sturgess, Jesse (Ashley) Anderson, Mandy (Aaron) Smith, Corey (Brandon) Ussery, and Gail (Ryan Kennedy) Anderson; eleven precious great-grandchildren, Brandon Parker, Ashton, Leo, Brooks, and Blake Sturgess, Brady and Reagan Anderson, Marcus Sturgess; Kade Anderson and Claire and Paige Smith.
Funeral service will be held at 2:00 p.m. on Saturday, August 8, 2020 at Fox & Weeks Funeral Directors, Hodgson Chapel with Rev. Dan Bryant officiating. Entombment will follow in Hillcrest Abbey Mausoleum. The family will receive friends for one hour prior to the funeral service.
Pallbearers will be Bertie's grandsons, Keith, Rob, Chris, Marcus, Aaron, and Brandon.
Bertie's family would like to express their sincere and heartfelt thanks to Dr. Mohammad Masroor for the many years of exceptional care provided to their mother.
GUEST BOOK
We are so sorry to hear about Becky's mom. Please know all of you are in our thoughts and prayers.
- Donald and LeAnne Consos, Savannah, GA
---
We had the pleasure of meeting "Granny" when we went to visit Ashley in Georgia a couple times. What a wonderful lady she was! She made sure we were well feed and her southern cooking was amazing! We have a picture of her standing in the creek behind her house that we will treasure forever. Our heart hurts for you all. You have truly lost a gem.
- Mike and Judy Deal, Weippe, Idaho
---
WeAre sad to hear of the passing of Bamford she lived a long and fulfilling life she will be surely missed
- JUDy and Gary Bowling, Jacksonville , Florida
---
My thoughts and prayers are with the family during this time.
- Jenniee Brannen, Portal, Ga
---
It was. With a heavy heart they learn of Mrs Anderson death my God be with the family
- Mike and Libby Hendrix, Claxton, GA
---
She was a lovely women and will be greatly missed. Thoughts and prayers for the entire family.
- Andrew Patrick, Virginia Beach, Virginia
---

A candle has been lit!
- Melissa Futch morris, Nevils, Ga
---
We are sorry for your loss. May she Rest in Peace
- Paula and Patrick Rossiter, Savannah, GA
---
How we miss those days on 38th street! It was the hardest thing we ever did - to move away. We are so sorry for your loss, William, Ronnie and Becky.
- John & Martha Smith, Pooler, GA
---
I am so sorry to here about Aunt BertieMae
- Shelia Anderson Way, Ellabell, Ga
---

A candle has been lit!
My heart breaks for the loss of such an amazing Lady. I'm so thankful that I was honored having her as part of the Sturgess family. Never a dull moment hanging out with Granny! She loved life to the fullest and it showed throughout all stages of her awesomeness life. She will be greatly missed and always loved. Prayers for the entire family.
- JulieAnn Therrell, Savannah, GA
---
May you find much comfort in all the special times you shared together and know she will be with you always.
- Jason Johns and Family, Savannah , GA
---
We are so sorry to hear of the passing of your mother/grandmother. Even though we could not be at the service, we were there with our thoughts and prayers. May you find peace and comfort in the days to come! Judy & Ricky Ussery
- Richard & Judy Ussery, Savannah, GA
---
Services under the direction of:
Fox & Weeks Funeral Directors, Hodgson Chapel
912-352-7200
Family Will Receive Friends

1:00 p.m. until 2:00 p.m. on Sat, August 08, 2020

Fox & Weeks Funeral Directors, Hodgson Chapel
7200 Hodgson Memorial Drive (map)


Savannah GA 31406

912-352-7200