Hazel Janiece Pittman went to be with the Lord on Friday, July 3, at the age of 101, in Nashville, Tennessee. Born in Bullock County, Georgia to James Morgan Bennett and Mary Eula Scott Bennett, she was one of ten children. She is preceded by her loving husband, Ernest A. Pittman, Sr. and five of her siblings. She is survived by sister Wildred Martin, brothers Winfield Bennett and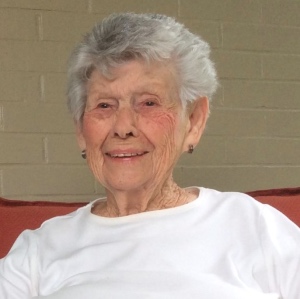 Lenard Bennett, sister Nina Pearce, daughter Myrna McWhorter (Max), son Ernest (Skip) Pittman (Jean), six grandchildren, fifteen great grandchildren and four great-great grandchildren. She will be greatly missed by her family.
Mrs. Pittman lived in Florida, then spent over 40 years in Savannah, Georgia with her husband Ernest, where she was a trusted and able florist. Since then she has lived in Nashville, Tennessee, where she is a beloved member of the Lincoya Hills Baptist Church. She was an avid gardener, a wonderful cook, and an amazing mother, grandmother, sister, aunt, and friend. With a generous heart, she shared what she had and cared for people every day. She courageously endured many health problems with the support of those around her. Her favorite Scripture is Hebrews chapter 11. "Now faith is the assurance of things hoped for, the conviction of things not seen." (1, RSV)
A private, family service will be held on Friday, July 10, 2020 at Bonaventure Mausoleum Chapel, Savannah Georgia. Celebration of Life Service will be announced on a later date. In lieu of flowers, gifts may be made to St. Jude's Children's Research Hospital or to a local church.
Services under the direction of:
Fox & Weeks Funeral Directors, Hodgson Chapel
912-352-7200
A Private Service Will Be Held