Celebrating the life of
Doris Ann Fennell Perkins
September 20, 1937 - May 05, 2020
Doris will be dearly missed by her daughters,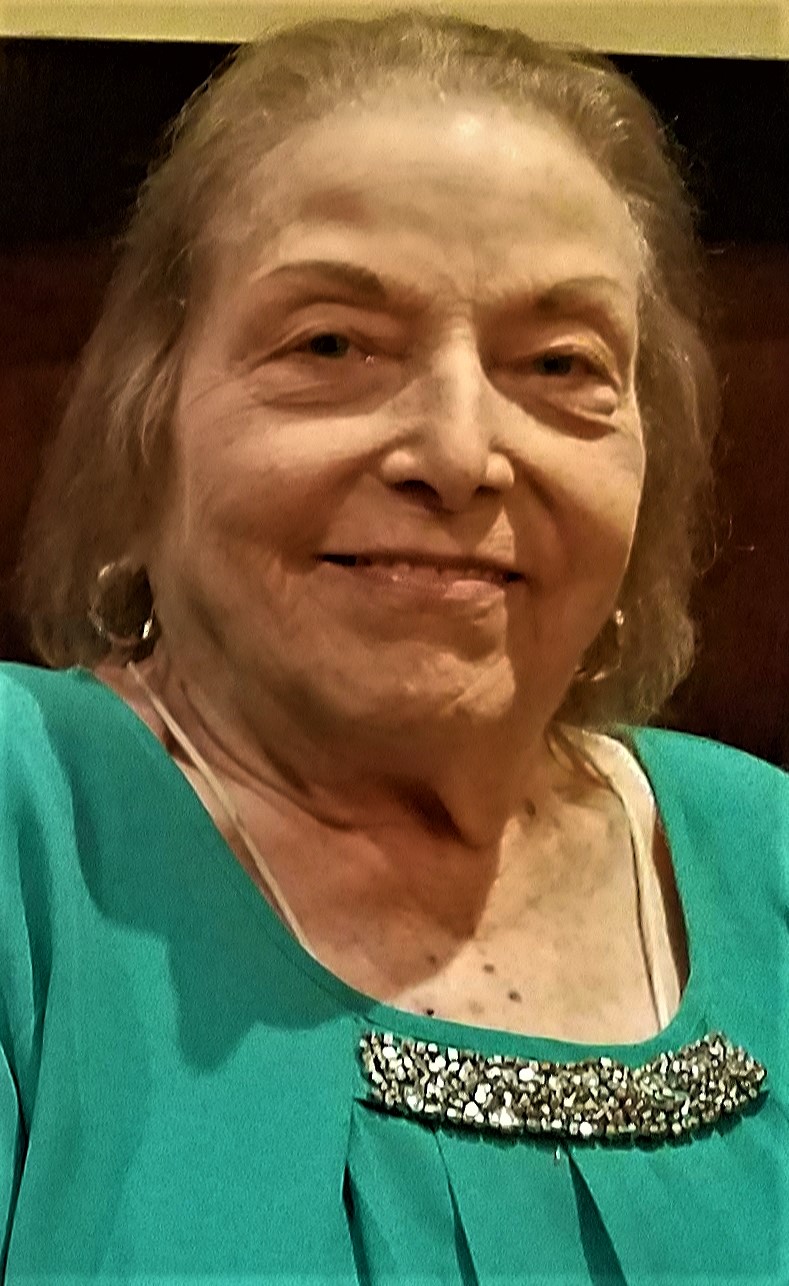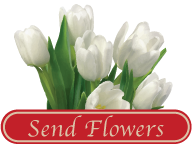 Doris Fennell Perkins, 82, died peacefully at home surrounded by her five daughters on Tuesday, May 5, 2020.
The Emanuel County native was the daughter of the late Johnny and Minnie Bell Scarboro. Doris was also preceded in death by her husband and first love, Jimmie C. Fennell; her second husband, Steve Perkins; a sister, Mildred S. Bien, and a brother, Albert Scarboro.
Doris and JImmie were married in 1954 and then moved to Savannah where they raised their five daughters together. After Jimmie's death in 1994, Doris married Steve Perkins in 1996 and they remained together until his death in 2016. Doris was an avid reader and enjoyed sewing and crafts.
Surviving are her five daughters, Kym Fennell Aeger (Steve Johnson), Tonya Fennell Carey (Jeff), Krystle Fennell Barrett (Jeff), Nicole Fennell Beasley (Daniel), Nikki Fennell Lee (Terry); eight grandchildren, John, Matthew, Emily, Ashlyn, Conner, Christopher, Sydney and Sophie; one great-granddaughter, Levi; brother and sister-in-law, Grady and Jewel Fennell; and several nieces and nephews.
Doris will be buried next to Jimmiel during a private graveside ceremony on Friday, May 8, 2020 in Greenwich section of Bonaventure Cemetery.
Pallbearers will be Jeff Carey, Terry Lee, Daniel Beasley, Steve Johnson, John Aeger, Chris Lee, and Nevada Harrison.
Doris's daughters would like to extend a special thank you to Joanie Scarpitti and Kenja McGehee of SunCrest Home Health for the friendship and compassion provided to their mother throughout her illness.
Doris will be dearly missed by her daughters, "The Fennell Girls", and many other family, friends, and loved ones.
In lieu of flowers, the family request donations be made in Doris's honor to Hospice Savannah, P.O. Box. 13190, Savannah, Georgia 31416.

GUEST BOOK
Our thoughts and prayers are with all of you. Love, Mary & Robert
- Thomas, Columbus , Georgia
---
Mom, it's hard to believe you are an even in heaven. Life will never be the same without you. I'm going to miss our funny conversations but most of all your beautiful smiles, spunky attitude and consideration towards perfect strangers. May you & daddy meet again with stars in your eyes. We love and miss you forever! There will not be a day that goes by that you will be thought of and missed. I love you infinity!!!!
- Nikki Fennell Lee , SAVANNAH, GA
---
Nikki and Family, Please accept my deepest sympathy and prayers in the loss of your Mom.
- Connie Deal, Savannah, Georgia
---
So sorry for your loss! Aunt Doris was truly a one of a kind person and will definitely be missed by all who knew her. Love you girls!
- Terri Stille, Guyton, GA
---
Love this family. We have so many special memories that we shared together. Praying and love each and everyone of you.
- Angela Greene, Pooler, GA
---
My heartfelt condolences to each of you. Ms. Doris was a very strong and special women. My prayers are with each of you during this very difficult time.
- Beverly S. LaVigne, Savannah, Ga
---
Love to you Tonya and Nikki and the rest of your family
- Stephanie Bridges , Savannah , Georgia
---
We will miss Aunt Doris. She was more sister than sister-in-law to Mother. We loved her dearly for that. Our thoughts and prayers are with the girls and their families.
- The Turner Cousins, Savannah, GEORGIA
---

A candle has been lit!
---
Nicole, Nikki, Krystle, Tonya and Kym my heart felt condolences. It is never ok losing a parent. She will forever be your hearts and memories. Love you all!
- Joy Garvin, Savannah, Georgia
---
Krystal , Nikki & Nicole, I am so sorry for you loss . Praying that God gives y'all strength to get through this difficult time
- Lisa Vogler Mallard, McDonough , GA
---
Va Sorry for your loss, we loved you Mother and Jimmy .They will be missed. Love you Fennell Girls.
- Reginald ,Darlene Blakewood , Bluefield.
---
Miss Doris was our neighbor for 5 great years. We loved her and Steve and many afternoons I would find myself huddled up at the table listening to there stories which I loved. She was a tough lady but Doris was a caring and vigilant neighbor. She loved my son J.R. and I wish I could cut her lawn one last time and share one of those talks. You will be missed, love you and we'll see each other soon enough. Love from the Futchs.
- Andy & Krista Futch, Savannah , Ga
---
Words can't express our heart felt sympathy for the loss of your mother. She was a wonderful person and will be missed.
- Wallace and Karen Rowe, Savannah , Georgia
---
Nikki and Nicole, I am so sorry to hear about your mom. You and your families are in my thoughts and prayers during this time and the days ahead!
- Gail Gordon, Savannah, Georgia
---
Our thoughts and prayers are with you. I hope her peace brings you some comfort. We morn for ourselves as we miss our loved ones. We celebrate the life of those who have past. Tommy & Debbie Roughen
- Tommy & Debbie Roughen, Savannah, Georgia
---
Tonya we are so sorry to hear this. Your mama raised some sweet girls and we will be praying for you all. Sending love to you all as Mother's Day gets here.
- Alan and Bonnie Tanner, Byron , Ga.
---
Kim,Tonya,Krystal,Nickki, and NicoleI am so sorry to hear about Doris. We shared so many good times until health issues kept us apart. I pray good times will ease your hearts. Love you all. Erlene
- Erlene HALSTEAD, Savannah Ga
---
Tonya, so very sorry to hear of the loss of your Mom. That is indeed a hard one. None are never easy but Mom's are so special. Please give my regards to your sisters as well. You're all in my thoughts and prayers. With love, Margie
- Margie Lax, Savannah, GA
---
Kym, Tonya, Krystle, Nicole and Nikki, I am so sorry to hear of your mom's passing. Your mom was like a mom to me growing up. Many fond memories of sitting around the kitchen table talking and spending the night singing to Grease. Your mom was all about family and what she taught I used in raising my son. I will keep y'all lifted up in prayer and I know if anyone deserves to be with God it is definitely your mom. Much love being sent your way.
- Kym Stalnaker Hodges, Savannah, Ga
---
My family was so sorry to hear of the loss of your mom Doris was always such a good friend of all the Halsteads. She was always helpful and kind . When Jerry and I married she gave us a wedding shower and a much needed set of dishes Doris was funny and cheerful . She will be remembered and missed by many people most sincerely Gail Case
- Gail Case, Savannah, Georgia
---
Words may not suffice to express the sorrow we feel for the passing of Doris, but please accept our condolences. We hope that in these trying times, fond memories of your mother bring you comfort.
- The Lockhart's, Savannah, GA
---
Our sincere condolences to the loss of your wonderful mom! May She Rest in Peace. You will be in our prayers! Enza and Bob
- Hay, Bob and Enza , MARIETTA , GA
---
Love you all and your Mom the most! There wont ever be another one like her. Please stay in touch, you are family. Kenny and Genith
- Genith Lamarca, Jonesboro, Georgia
---
I am praying for comfort and peace for you all. God will get you all through this. Lean on Him.
- Frannie Strickland, Lyons, Ga
---
Services under the direction of:
Fox & Weeks Funeral Directors, Hodgson Chapel
912-352-7200
A Private Service Will Be Held