We have been made aware that families being served by Fox & Weeks are being contacted by individuals requesting payment over the phone. Fox & Weeks will not contact a family requesting payment over the phone. Please contact the Savannah Police Department immediately if you are contacted and asked to make payment over the phone. Please contact Fox & Weeks if you have any questions.
Celebrating the life of
Margaret "Peggy" Watson Wise
June 16, 1939 - April 18, 2020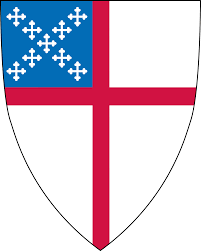 Margaret "Peggy" Watson Wise, age 80, of Savannah, GA passed peacefully on April 18, 2020. Peggy was born on June 16, 1939 in Hartford, CT to Cornelia and Elmer Watson. Her maternal grandparents were Bertha and Charles Williamson and paternal grandparents were Mabel and George Watson.
She graduated from the MacDuffie School and Smith College. Peggy married Paul Tower Wise, on November 9, 1963 in Wethersfield, CT. They resided in Irvington, NY until 1999 when they retired to the Landings at Skidaway Island.
Peggy was predeceased by her parents and brother, Charles S. Watson. She is survived by her husband and her daughters, Torrey Keeley and Cornelia Crisci, their husbands Alan and Patrick, and her grandchildren, Riley, Maggie, Abigail, Kaycie and Callan.
While living in Irvington, Peggy was an active parishioner at the Church of St. Barnabas and she volunteered with the Junior League of Westchester. She worked for the Metropolitan Golf Association for many years. After retiring to Savannah, GA, she and Paul attended St. Peter's Church on Skidaway Island. She was on the Board of The One Hundred and the Telfair Academy Guild and was a master docent at the Telfair Museum.
Peggy was a wife, mother, grandmother, daughter and sister and above all, a cancer survivor and inspiration. She is loved and will be missed.
A memorial service will be held in Irvington, NY at a later date.
In lieu of flowers, memorial contributions can be made to PruittHealth Hospice – Savannah and St. Peter's Church.
GUEST BOOK
I send my deepest sympathy to Cornelia and all the family. As Peggy's roommate for all four years at Smith College, I am left with many fond memories of our time together. Best wishes and love to you all. Nancy
- Nancy Keebler Bissell, Tucson, AZ
Our deepest sympathy and love goes out to Paul, Torrey, Cornelia and family! We loved Peggy very much and will always hold her memory in our hearts! Hilary, Kevin and Ava DiSimone
- Hilary DiSimone, Canton, OH
I have shared my condolences with Peggy's family, and as Peggy's college roommate for four years, I grieve her loss. I am requesting that Paul, Cornelia, or Torrey contact me to help me write a notice for the fall edition of the Smith Alumnae Quarterly. It would be helpful to have a memory or two from her family, as I had not been in close touch with her in recent years. Please contact ke at the email address above. Thank you, Nancy
- Nancy Keebler Bissell, Tucson, AZ
Services under the direction of:
Fox & Weeks Funeral Directors, Hodgson Chapel
912-352-7200